Technology for productivity
and collaboration
Devices and hardware to drive productivity and collaboration.
technology and teamwork to build better businesses
We believe that the power of partnerships is at the heart of every good company
That's why we've invested our time and energy into building relationships with the best technology providers in the market, so that we can get our hands on the latest products and the next big competitive advantage for your business.
And by working with you in the same way, we can feed your experiences back to them and help to improve their products. It's this partnership approach which results in continual added value, for every customer and supplier we work with.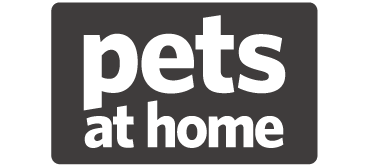 Eagle eye view of the market
Technology moves at the speed of light. This means keeping up with changes, as well as with your competitors. With innovations coming thick and fast, our position as an independent reseller means we can move quickly when they're released and build them into your solutions.

Levelling up your organisation with tried and tested technologies.
Commercial is revolutionising your organisation with proven technologies, elevating efficiency and collaboration. Discover the transformative power of tried and tested solutions to propel your business forward.

Experimental and curious consultants
Our in-house testing lab is a busy place. It's where we experiment with unique combinations and customisation for our clients, so that we never recommend or supply anything before we've put it through its paces.
Collaboration
Technology for enhanced collaboration and efficiency

Microsoft Modern Workplace
Bring your teams closer together, wherever they are in the world, with this suite of collaborative tools which all drive better co-working. Using software ranging from Teams to EM&S, we can connect even the most disparate workforces.

Custom-built collaboration
We use the best products and services on the market, but it's our expertise in building tailored solutions that makes the difference. We'll test and tweak your collaboration toolkit until it does exactly what you need.

Cost-effective collaboration
Managing multiple software licenses, or utilising legacy systems because your teams are comfortable with them, is a shortcut to spiralling fees. By reviewing your architecture, we can design an environment that works for your people and your profits.
COMMUNICATION
Communication tools for hybrid and global teams.
It's never been more important to make sure your workforce can communicate effectively and efficiently. We bring together a powerful group of tools, tweaking them for your organisation, to empower knowledge sharing and collaboration on any and every project.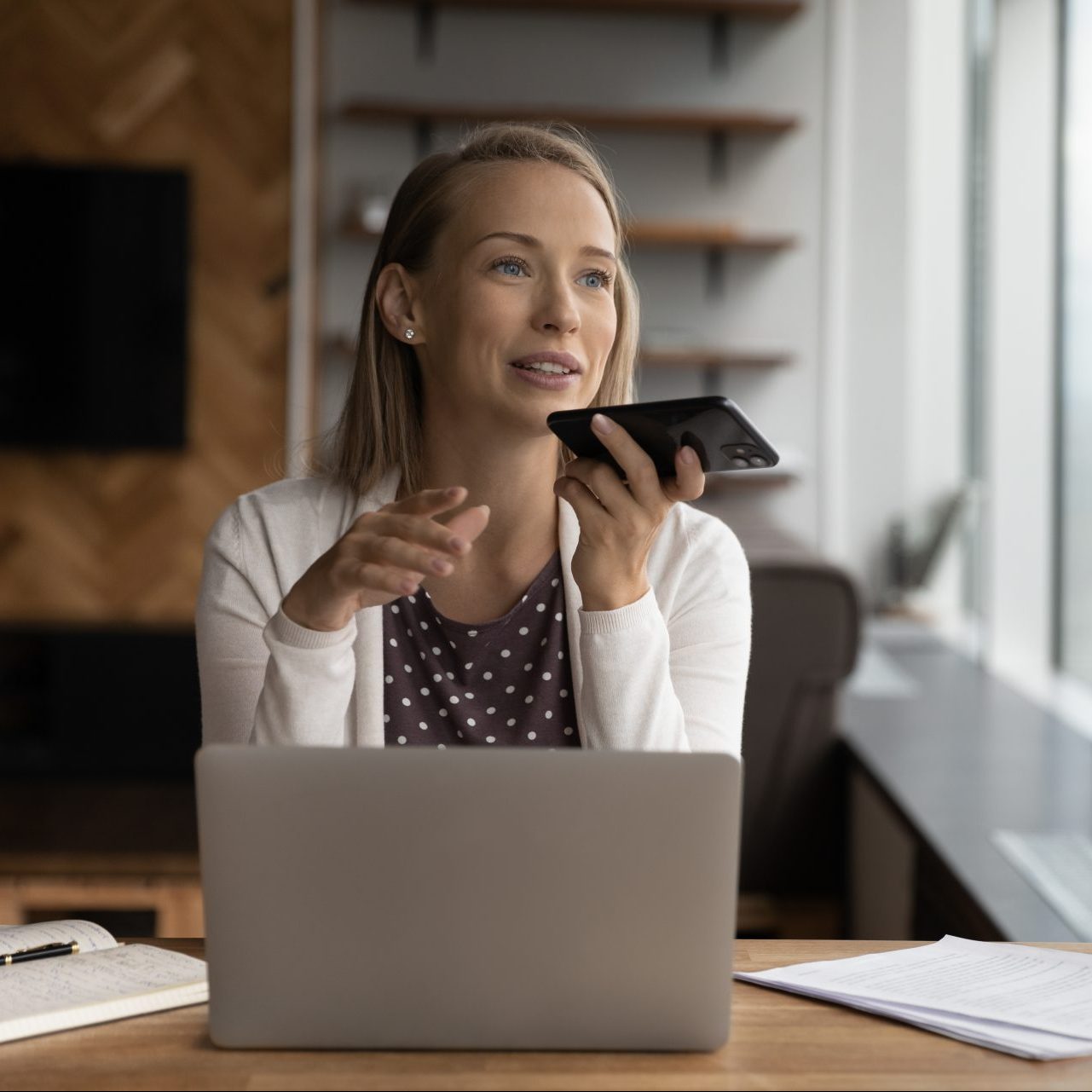 Click here to unlock Commercial's expert advice and take your business to new heights.
Request a call
Contact us today
Don't just take
our word for it…
Commercial deliver. We are fortunate to work with some amazing partners. Here are some examples of great things we hear every day.
Thanks to the innovative approach of the Commercial team, we have successfully established a secure IT environment at John Kyrle High School, ensuring both staff and students can access it safely. The team delivered a synchronised security solution, incorporating Sophos anti-virus and ransomware protection for all servers and users, along with an advanced firewall. This consolidation of all our security software under a single vendor has not only bolstered our security but also led to a significant reduction in our overall IT infrastructure costs.
Managed Services
Fully managed IT services and tech
Don't let the complexity of management put you off adopting the best solution for your business. We'll take on the burden for you, utilising our expert teams to manage, maintain, and monitor any and all of your IT needs.

Managed Hosting
Retain your flexibility and versatility by deploying your systems and apps on our infrastructure.

Managed Networks
Expert monitoring and configured access to keep your connectivity and security high.
OPERATING SYSTEMS
Managed OS for modern workplaces
Every IT infrastructure needs a strong foundation to deliver ongoing operational value.
Your operating system is the bedrock that everything else is built on, but getting it right is about much more than just choosing the best version of Windows.
We'll design, customise, install, maintain, and update your operating system – so that you can focus on your critical business tasks without having to worry about the fundamentals.

faster. Businesses equipped with newer OS can work at greater speed.
Technology runs through the heart of our business, and it's been a key part of our portfolio for more than 30 years. Having supported hundreds of clients, we can work with business of all shapes and sizes to design custom tech solutions that deliver direct results and value in any sector.
Collaborative
The first step is always to understand your business and to get to know your teams. We embed ourselves within your organisation, so that we can make more relevant recommendations and rapid adaptations, because we'll know exactly what makes you tick.
Creative
We're passionate about trying new technologies, combinations, and integrations. We're always experimenting at our in-house test lab, and many of the products we recommend to our clients are used every day in our own business.
Consultative
Commercial is home to a variety of experts, technicians, engineers, and specialists. By working together on every project, they attack your challenge from every angle and ensure that all of our recommendations are perfectly suited for your specific needs.
PERIPHERALS
Strategic decisions for simple devices
Choosing the right tool for the job is just as important for everyday technologies as it is for ground-breaking innovations. When it comes to sourcing monitors, mice, keyboards, and printers – there's huge potential for impact because they're used by all your teams, all day long. And with access to the whole marketplace, we'll find the best products for your needs and keep you updated on new releases so you can acquire competitive advantages and added value as quickly as possible.
Productivity Tools
Your secret weapon for efficient collaboration
Purpose-built Productivity Tools have revolutionised the way that organisations and their workforces do business. Putting the right tools in the hands of your employees, customised to suit their workloads and your business objectives, can help you extract maximum value and achieve more across your organisation.
We'll find and customise a suite of productivity tools, so that you can have more ambitious goals, empower your people, and change the way you do business.



Don't just take
our word for it…
Commercial deliveries are an area of our expertise, and we feel privileged to collaborate with exceptional partners. Every day, we encounter remarkable feedback that showcases the excellence of our work.
Sidcot School has collaborated with Commercial with great success, on OS, core services and several key IT projects over 10 years. We trust them to deliver innovative, reliable, and cost-effective solutions. They provide a highly available server infrastructure for our applications and a fully-managed Operating system and core services platform run by a dedicated managed services team. This ensures we have full security patching and Microsoft compliance, providing a flexible and readily-available IT environment to our staff and students.
Newland Homes has consistently found Commercial to be an ethical and transparent company, providing sound advice and actively collaborating with us to develop our IT strategy over the years. Our businesses have grown together in a measured and pragmatic way, navigating the developments and challenges in the ever-changing world of IT over the past 15 years. Currently, we are working on a roadmap to transition fully into a cloud environment, the Modern Workplace. We are excited about this prospect and firmly believe that we have the right partner to lead and guide us.
As our long-term IT partners, Commercial are always looking for ways to make improvements to the security, resilience and cost-effectiveness of the service they offer Wollens. A recent audit of our systems showed a possible security weakness with remote users accessing data, so the Commercial team implemented multi-factor authentication. Each user was given a Microsoft Azurel licence providing conditional access which provides improved security as well as flexible-management for each Woollens user.
Commercial's expert IT team provide Wollens with a managed service that allows our fee-earning staff to forget about IT and concentrate on the tasks that matter to our clients. Prior to working with Commercial, we were experiencing IT difficulties once or twice a month that was drawing focus away from our clients and fee-earning work. Commercial's managed service takes that issue away. They provide us with a class-leading service, proactive maintenance and an IT system we can simply forget about, because it works.
Pittville School and Commercial have been working together closely on an IT and digital strategy to transform and enhance our in-classroom teaching offering to our teachers and students. They arranged a demo of new technology to our leadership team and then arranged time on campus with the supplier BenQ so we could all become familiar with the new products. The Commercial team then installed and integrated the new systems into our existing IT estate, transforming our in-classroom digital offering across the school.
The store colleagues at Currys have never been better prepared to serve the needs of our customers, thanks to the accessory packs created by the Commercial team. The packs contained all the items our colleagues needed so they could carry iPads on the shopfloor, enabling them to share product specifics with customers. The packs were created and fulfilled by the Commercial Foundation, creating social value returns on our investment and providing on the job work experience for their volunteers.
Barcan & Kirby decided to switch our managed IT service provider as prior to working with Commercial we felt we weren't achieving the most from our agreement – we are now! Commercial now manage our onsite resource, backed up by support from their remote network operations centre, adhering to strict SLAs on response and ticket resolutions. We are already achieving savings on our cloud spend and have started work on a long-term three-to-five year IT roadmap that will transform our IT environment.
The Tesco procurement team have been delighted with the way Commercial share our desire to entrench sustainability into our supply chain – we really are kindred spirits. Our ethical and sustainability policies are of paramount importance to our reputation and the Commercial team reviewed and approved all products in a short timeframe. Commercial are already committed to the ETI base code and are working on achieving EcoVadis accreditation for all suppliers on the Tesco account.
The new Walsall Housing Group office is a fantastic, fresh and modern workplace thanks to the wonderful work of the Commercial interiors team. They created a steering group to work alongside us to understand our demands and held regular meetings during the design process to keep us informed of the progress. Our desire was for a more collaborative space, with meeting booths and one-to-one seating, rather than traditional desks – and they delivered a fantastic final fit-out over the full four-floor building.
Each year, Commercial supplies accessory packs to graduate trainees at a leading accountancy firm, which are then picked, packed, and delivered to their home addresses by the Commercial Foundation. This not only guarantees that every new employee has the necessary equipment to be productive from their first day but also allows their IT team to focus on other responsibilities. Collaborating with the Commercial Foundation generates substantial social value returns on investment for the firm and contributes to improving the lives of the Foundation's volunteers.
Ready to make informed decisions? Click now for Commercial's expert advice.
Request a call
Contact us today
SECURITY & DEPLOYMENT
Bulletproof protection and customised deployments
There's no point investing in the best technologies if it's not backed up by the best security.
That's why we utilise Microsoft Defender's suite of antivirus, threat mitigation, and endpoint protection services to safeguard your organisation and its resources against all risk. We design, implement, manage, and maintain industry-grade security services that keep your business running safely and free from vulnerabilities.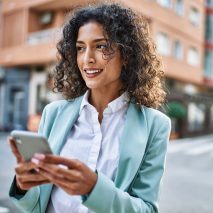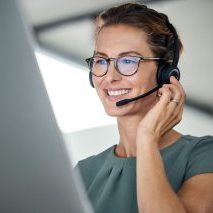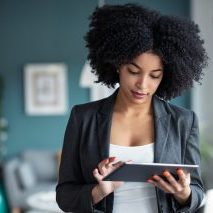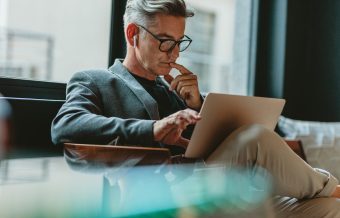 USER DEVICES
Sourcing user technologies
Servers and networks might be fundamental to doing business, but there are few things more important to individual operations than smartphones, laptops and other user devices.
Identifying the most appropriate models, securing the best rates, and managing their upkeep is one of the most important tasks on your IT teams' to-do list.
We'll get to know you, your business, and your workforce so that we can find the best models, rates, and plan for your future tech needs.
And we'll manage and maintain every device too, so that you can get on with business without the burden.
EXPLORE OUR SERVICES
Other areas of interest
We offer more than just software support: our specialists are here to maximise the potential of your business, enhance efficiency, and create a smarter, safer business environment for you.

BUSINESS INTERIORS
Enhance your business with innovative interiors: craft tailored spaces that reflect your brand, optimise workflow, and foster a productive and positive workplace environment for all.

EDGE COMPUTING
Unlock the power of the cloud and data centre solutions. Scale your business, enhance security, and achieve operational efficiency with our advanced cloud and data centre services.

DIGITAL WORKSPACE
Experience the future of work with a digital workspace. Empower your employees with seamless collaboration, secure access to tools and information, and increased productivity.
At Commercial, customer safety and data security are paramount.
That's why we utilise one-time passwords (OTP) to verify email addresses and ensure a secure user experience.
When communicating with us via our website,  you'll receive a unique OTP via email, which acts as a temporary code to confirm your identity.
This additional layer of authentication safeguards against unauthorised access and protects your personal information from potential threats. By implementing OTP verification, we maintain the highest standards of confidentiality, providing our valued customers with peace of mind and a safe environment for their online interactions.
Your trust is our priority, and we are committed to upholding the utmost security measures to protect your data at every step.
Send our Technology team a message