Building strong foundations
with strong core architecture.
Brand new OS setups, system upgrades, and tactical implementations.
Professionally installed operating systems are 10x more secure than consumer grade versions.
Workforces are 30% more productive when equipped with a customised OS setup.
65% of IT professionals use specialist operating systems to improve their organisational cyber security.
OS AND CORE SERVICES
Sophisticated setups for central services
As business becomes more tech-powered and digitally-reliant, so does the need for more advanced core systems that can sufficiently scale and flex. In addition, public cloud services may not be the most optimal and viable option for an organisation.
And it's the most fundamental services which need the most attention – operating systems, directories, emails, databases, web, and application servers. Professional configuration now means less, if any, remedial configuration later.
Whether you need a new Windows or Linux estate, a major upgrade project, or a specific tactical implementation – our expert team will work with you to design and deliver a project that meets your specific requirements.
Having grown our business through the explosion of the digital age, and supported hundreds of clients to reap the rewards of investing in their own technology, we know how to make your IT work for you.
Our experience and partnership approach makes us a formidable extension of your own team – committed to helping you achieve your goals.

Tailored IT solutions
We support businesses of all shapes and sizes, from rapidly-growing start-ups to multinational corporates. By working in collaboration, we offer bespoke IT services that are tailored to your organisation specifically – not just the size or shape of your business.

Cross-divisional benefits
Alongside our IT specialists, you'll have access to consultants, engineers, and technicians across our departments. From cyber security, to legal, to smart tech – we'll support you with whatever you need.
Get the edge you need – click now for Commercial's expert advice.
Collaborating on core systems together
You know what's best for your business, and we know how to build an IT architecture to get you there – and dodge some common pitfalls along the way:
The big five challenges of OS & Core Services:
Existing Estate
Most businesses don't have a good handle on how many servers they're using, because they've built up too many over time. This 'server sprawl' poses a problem when the time comes to modernise or transform, but our specialist tooling can automatically map out your server estate and therefore start any upgrade project with all knowledge in-hand.
Legacy Systems
Keeping your applications and workloads up to date is a task in itself, let alone if they clash with your other systems, have become unsupported over time, or aren't compatible with new software you require. We'll meet this challenge head on by developing a migration plan for newer, modern, and secure platforms (or re-architect your whole workload to a cloud native approach.)
Key Features
As new operating systems and new versions of core services are released, they come with new strengths that can give you competitive advantages. But not every new feature is obvious to the everyday (or even the advanced) user base. That's why we partner with the leading vendors, to ensure that our consultants are fully accredited, certified, and aware of every new potential benefit we can pass onto our clients.
Strategy / Roadmap
As technology updates, changes, and gets superseded, it's not always obvious how it affects your current system. You may encounter compatibility issues when attempting to upgrade, or run into service operation issues when some platforms become End-of-Life (EOL) and support for the technology is subsequently withdrawn, known as End-of-Support (EOS) – which is a significant business risk.
Skills / Resource
When an upgrade is released, it's essential that you capitalise on it as soon as possible. But you won't always have the resource or expertise to do so, which means you can find yourself left behind until you find the time or technical talent. With an expert partner onside, you can leave it us whilst you focus on the business.
The latest innovations driving the market
Containers & Microservices
Containers and microservices are becoming increasingly popular, for the flexibility and scalability they provide. Containers are self-contained packages of software that can be quickly deployed on any operating system, and microservices are small, independent services that can be used to build larger applications.
Virtualisation that empowers
Virtualisation is a growing trend in operating systems, which allows for multiple OS to be run on the same physical machine. This empowers organisations to create flexible and dynamic environments, achieve cost savings, streamline operations and respond swiftly to changing demands in the business.
Click here to partner with Commercial's experts and unlock your business potential.
Don't just take
our word for it…
Commercial deliver. We are fortunate to work with some amazing partners. Here are some examples of great things we hear every day.
The Commercial team has provided Smiths Gloucester, a leading construction and waste management company, with the perfect Operating System and Core Services, enabling their team to access apps and data from any location. Commercial works alongside the client's IT team, providing expert advice and consultancy to keep their systems up to date with the latest technological and security updates. The Network Operations Centre also maintains constant communication, ensuring patching of the client's Microsoft and VM Technologies and the latest cyber security updates.
Our expertise in designing, implementing, optimising, and maintaining core services is built around our 'Plan, Build, & Run' methodology – which leaves no stone unturned during any technical project.
Overseen by our dynamic team of industry accredited and certified architects, we cover every angle of attack to make sure that your OS & Core Services deliver maximum value from day one.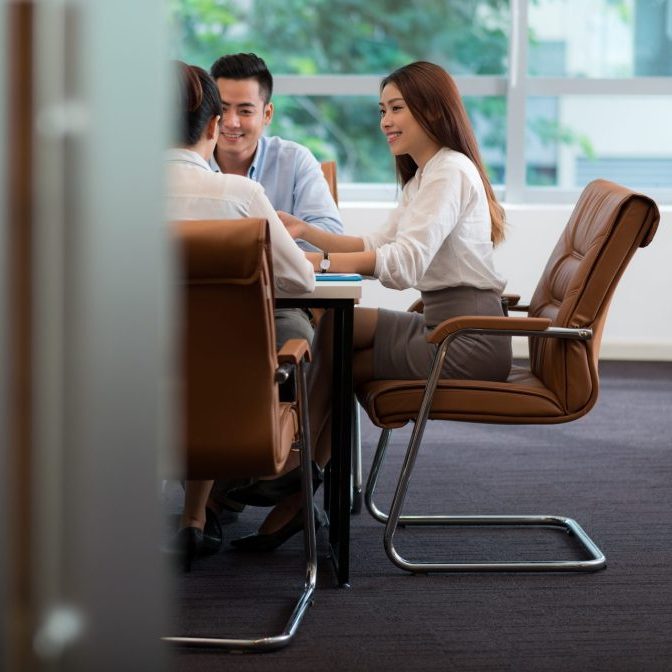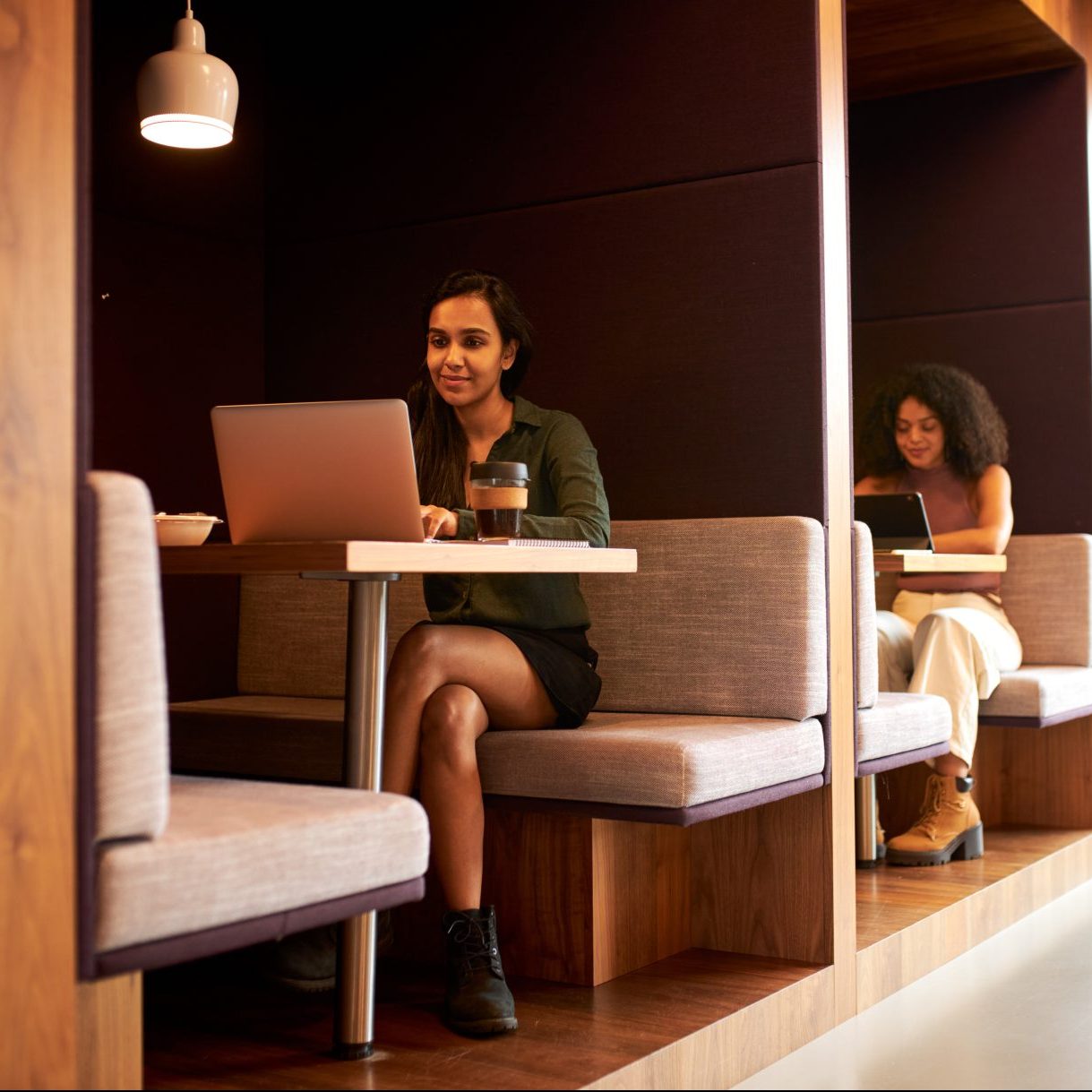 Leverage the benefits of a cross-divisional team of experts, market-leading relationships, and credentials.
Partners
We work with Microsoft, VMware, Citrix, HPE, Dell, Veeam, Zerto, Sophos, Fortinet and other leading tech providers to bring you leading tech products.
Planet
We choose cloud over carbon wherever we can and your project is no different. Any products or services we supply will be fully aligned to your ESG objectives.
People
Once we understand what your workforce needs, and not before, we'll lead you through your options using our innovative enablement framework.



Don't just take
our word for it…
Commercial deliver. We are fortunate to work with some amazing partners. Here are some examples of great things we hear every day.
The Tesco procurement team have been delighted with the way Commercial share our desire to entrench sustainability into our supply chain – we really are kindred spirits. Our ethical and sustainability policies are of paramount importance to our reputation and the Commercial team reviewed and approved all products in a short timeframe. Commercial are already committed to the ETI base code and are working on achieving EcoVadis accreditation for all suppliers on the Tesco account.
The new Walsall Housing Group office is a fantastic, fresh and modern workplace thanks to the wonderful work of the Commercial interiors team. They created a steering group to work alongside us to understand our demands and held regular meetings during the design process to keep us informed of the progress. Our desire was for a more collaborative space, with meeting booths and one-to-one seating, rather than traditional desks – and they delivered a fantastic final fit-out over the full four-floor building.
Each year, Commercial supplies accessory packs to graduate trainees at a leading accountancy firm, which are then picked, packed, and delivered to their home addresses by the Commercial Foundation. This not only guarantees that every new employee has the necessary equipment to be productive from their first day but also allows their IT team to focus on other responsibilities. Collaborating with the Commercial Foundation generates substantial social value returns on investment for the firm and contributes to improving the lives of the Foundation's volunteers.
Wollens have enjoyed a long-standing and fruitful partnership with Commercial because they are always introducing innovations and improvements to our IT environment. As the threat of cyber-attacks increases it was vital that we strengthened our capabilities for dealing with a ransomware attack with a cloud-based backup solution. Our solution means data cannot be altered or deleted, giving us a crucial way of recovering data to minimise any potential downtime and financial losses
Working with Commercial for our branded materials has proved to be effective and collaborative. The team is efficient and they listen to requests for improvements. Commercial has made branded goods simple.
As E-commerce in retail continues to grow, Commercial's stock-management and fulfilment expertise has allowed a leading UK retailer to free huge amounts of warehouse space. Commercial took on the stocking of our employee uniform, transferring to a new supplier with the management of the supply being consolidated into their existing supply accounts. Not only did this free vital space in their distribution centre, the consolidated supply of all GNFR delivered significant delivery cost savings.
At JoJo Maman Bébé we are happy to work with the Commercial Foundation and support inspiring work they do to help disadvantaged young adults. Like us, the Foundation are a B Corp certified organisation that is proven to put purpose ahead of profits. We have enjoyed working with their volunteers to help with a mug-making activity. We are now working alongside them to create an introduction gift for our new employees, these include printed mugs, pens and notebooks.
Bringing more to the table
Drawing resources from across our organisational group, we deliver added value to your business wherever there's opportunity.
Multiple specialists
As well as OS experts and core service specialists, we'll draft in our consultants from other departments like advanced technology and cyber security to make sure you're covered from every angle.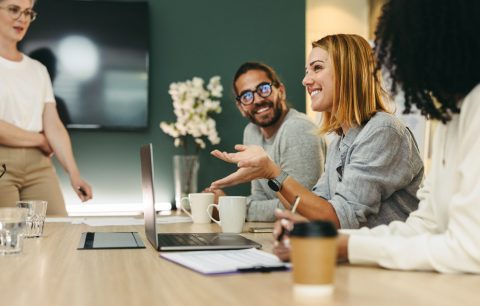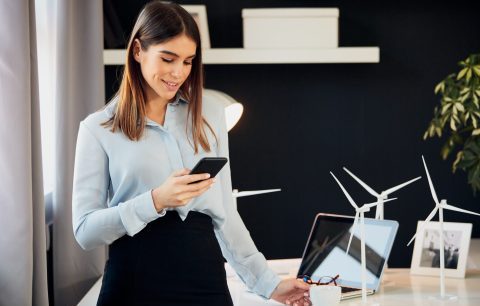 Sustainable focus
We keep your environmental impact front of mind, which means that we'll never build a solution that doesn't support your journey to becoming a more sustainably responsible business.
Consolidated supplier
Our technical experts can advise and consult on a wide range of complementary projects, which means you can trust a single supplier to look after your entire architecture.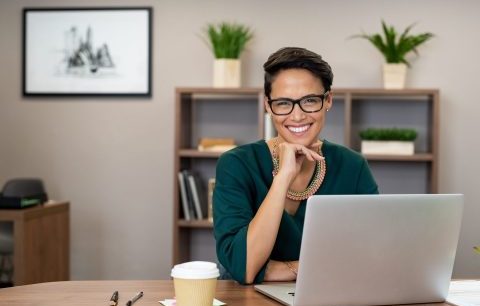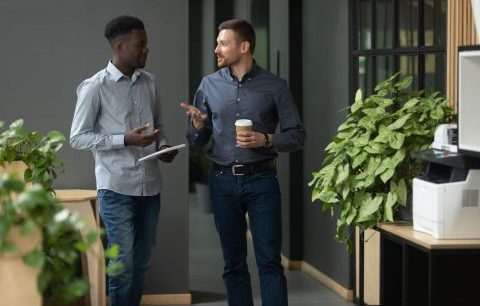 Bespoke solutions
We tailor all of our installations and implementations to each individual client, which means you'll never get something off the shelf and everything will be suited to your needs.
Frequently Asked Questions
To learn more about our OS and Core Services, or ask any questions that we haven't answered, please get in touch.
What are OS and Core Services?
This generally covers your Operating System (like Linux or Windows) and the fundamental parts of your technical architecture (like Active Directory, Exchange, and SQL) – which together underpin your IT infrastructure.
What is EOL?
EOL means End-of-Life, which refers to software which is about to be retired and limited support is available until that point.
What SLAs do you offer?
Within our managed services framework, we provide various levels of support tailored to meet your needs effectively. This includes our P1, P2, and P3/P4 service tiers. For critical issues classified as P1, you can expect a rapid 15-minute response time and resolution within 1 hour. For slightly less urgent matters designated as P2, our team responds within 1 hour, aiming to resolve the issue within 4 hours. Additionally, for P3/P4 cases, we ensure a prompt 4-hour response with a commitment to resolving the matter within 8 hours. These service levels ensure that your operating systems and core services remain robust and reliable, minimising disruptions to your business operations.
What is EOS?
EoS means End-of-Support, which is the point that software becomes redundant and completely unsupported – at which point any organisation should cease use and upgrade.
Other areas of interest
Explore our services
At Commercial, we go beyond providing software support. Our team of specialists is dedicated to unlocking the full potential of your business. We strive to enhance efficiency, create smarter processes, and foster a safer business environment for you.

Datacentre
Experience the benefits of our top-tier datacentre facilities. We provide secure and resilient infrastructure with exceptional uptime, redundancy, and scalability for your mission-critical workloads.

Edge Computing
Improve your business with edge computing solutions. Harness the speed, security, and real-time insights of edge computing to drive innovation and enhance performance.

Software & Tools
Stay ahead of the competition with our cutting-edge software and tools. From analytics to collaboration platforms, we provide the solutions that empower your business for success.
At Commercial, customer safety and data security are paramount.
That's why we utilise one-time passwords (OTP) to verify email addresses and ensure a secure user experience.
When communicating with us via our website,  you'll receive a unique OTP via email, which acts as a temporary code to confirm your identity.
This additional layer of authentication safeguards against unauthorised access and protects your personal information from potential threats. By implementing OTP verification, we maintain the highest standards of confidentiality, providing our valued customers with peace of mind and a safe environment for their online interactions.
Your trust is our priority, and we are committed to upholding the utmost security measures to protect your data at every step.
Send our On-Prem Private Cloud team a message