Technology and techniques to improve public spaces
Wayfinding solutions to create positive visitor experiences.
90% of people have better experiences in spaces equipped with wayfinding systems.
Public spaces with wayfinding systems are 40% quicker to navigate.
Visitor stress can be reduced by 50% by using wayfinding systems.
Visitors stay for 10% longer when they're in places equipped with wayfinding.
WAYFINDING
Environments designed to be easy to navigate
The easier it is for visitors to navigate your spaces, the better their experience with you is going to be.
Creating a positive experience for visitors – whether they are customers, clients, or colleagues – can lead to a whole raft of benefits for your business. Wayfinding is a group of techniques and technologies that help make your environment as intuitive as possible, by using signage, systems, colours, and content.
By partnering with experts who understand the behavioural and technological aspects, you can design a space that people will continually want to come back to.
Cross-divisional expertise
The best wayfinding solutions combine insights from human behaviour, smart technologies, office design, and many more disciplines. Our cross-divisional expertise means we can bring all of the knowledge you need, in a single supplier relationship.
Best practices, best solutions
As habits change and technology advances, keeping up with the pace of change can be a tricky task. Our decades of experience in helping businesses design and manage their premises means we understand the principles of positive user experiences – which will always underpin a good wayfinding project.
OVERCOMING YOUR CHALLENGES
Positive experiences start at the project kick-off
Wayfinding is a complex, subtle, and consistently evolving experiment.
It's important that you find a partner with the right expertise, but equally as important that you can work with them long-term, so that you can tackle new developments as they come. 

Identifying the right solution
With so much technological choice, and different applications for different spaces, choosing the right products is perhaps the most important step of your wayfinding project.
Integrating with existing systems
You probably already have digital signage and content management systems in place, so you'll need to take these into consideration and make sure that any new investment in tech doesn't clash with your existing setup.
Design and content creation
Keeping on top of your wayfinding displays means constant production of content, which can be intensive and even impossible for businesses without an in-house creative team.
Implementation and maintenance
Installing wayfinding systems correctly is essential for their long-term effectiveness, as is proper testing and updating of both the hardware and the software.
Measuring ROI
When something is designed to improve user experiences, rather than generate direct revenue, it can be difficult to know what the metrics to prove value for money should be. We can help you set clear objectives and measure your system appropriately.
Don't wait – click now for Commercial's expert advice and seize opportunities.
Request a call
Contact us today
User-centred design approach
As well as working closely with your team, we'll get to know your users, inside out. That means taking the time to understand how your visitors and customers behave in your public spaces, so that we can build a system designed specifically for your business.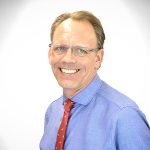 Marc Cavendish
Head of Smart Technologies

Socially responsible wayfinding solutions
In a project that wraps around your entire premises, workforce, and customers – there's a huge opportunity to find ways to improve your CSR and ESG.
Sustainability is the heart of Commercial and it underpins everything we do – from workflow to wayfinding. We approach all of our projects with green goals in mind, so you can have confidence that anything we suggest to improve visitor experiences is also going to improve your sustainability.
Don't just take
our word for it…
Commercial deliver. We are fortunate to work with some amazing partners. Here are some examples of great things we hear every day.
The Tesco procurement team have been delighted with the way Commercial share our desire to entrench sustainability into our supply chain – we really are kindred spirits. Our ethical and sustainability policies are of paramount importance to our reputation and the Commercial team reviewed and approved all products in a short timeframe. Commercial are already committed to the ETI base code and are working on achieving EcoVadis accreditation for all suppliers on the Tesco account.


Finding new ways to find your way around.
Augmented Reality, or AR, is one of the most exciting innovations is wayfinding. It gives users virtual directions, overlaid onto what they can see in the real world through their phone camera, which is especially useful in complex environments or longer journeys.
Artificial Intelligence is driving more personalised visitor experiences, as it analyses user behaviour and preferences to constantly tweak the wayfinding system. As well as improving the overall system to suit everybody better, AI-powered wayfinding can also make personalised recommendations based on what it knows about a specific individual.
Voice Wayfinding plays into our growing comfort with voice assistants and smart speakers to offer natural language based interactions.
Sustainability is becoming increasingly important to clients commissioning wayfinding projects. We're pleased to see more products available which prioritise energy efficiency and use of recycled materials.
of consumers are willing to use voice-activated services to find their way within a shopping centre.
of surveyed organisations said they found digital wayfinding to be helpful in providing visitors with an efficient navigation experience.
of surveyed organisations said they had plans to invest in wayfinding technology in the near future.
First, we listen to your requirements, audit your physical and digital setup, and establish your current practice. 
We'll consult your key stakeholders and make recommendations to meet your needs and budget. 
Future state design options are presented, and a route chosen for piloting proof of concept.  
Then we manage the process of rolling out software, hardware and processes, from start to finish. 
Once implemented we review; checking the solution meets the original goals and adjusting as required. 
As partners, we're here to flex as your needs evolve; taking the same project to additional departments or advising on another aspect of your digital workspace 



Don't just take
our word for it…
Commercial deliver. We are fortunate to work with some amazing partners. Here are some examples of great things we hear every day.
The new Walsall Housing Group office is a fantastic, fresh and modern workplace thanks to the wonderful work of the Commercial interiors team. They created a steering group to work alongside us to understand our demands and held regular meetings during the design process to keep us informed of the progress. Our desire was for a more collaborative space, with meeting booths and one-to-one seating, rather than traditional desks – and they delivered a fantastic final fit-out over the full four-floor building.
Each year, Commercial supplies accessory packs to graduate trainees at a leading accountancy firm, which are then picked, packed, and delivered to their home addresses by the Commercial Foundation. This not only guarantees that every new employee has the necessary equipment to be productive from their first day but also allows their IT team to focus on other responsibilities. Collaborating with the Commercial Foundation generates substantial social value returns on investment for the firm and contributes to improving the lives of the Foundation's volunteers.
Wollens have enjoyed a long-standing and fruitful partnership with Commercial because they are always introducing innovations and improvements to our IT environment. As the threat of cyber-attacks increases it was vital that we strengthened our capabilities for dealing with a ransomware attack with a cloud-based backup solution. Our solution means data cannot be altered or deleted, giving us a crucial way of recovering data to minimise any potential downtime and financial losses
Working with Commercial for our branded materials has proved to be effective and collaborative. The team is efficient and they listen to requests for improvements. Commercial has made branded goods simple.
As E-commerce in retail continues to grow, Commercial's stock-management and fulfilment expertise has allowed a leading UK retailer to free huge amounts of warehouse space. Commercial took on the stocking of our employee uniform, transferring to a new supplier with the management of the supply being consolidated into their existing supply accounts. Not only did this free vital space in their distribution centre, the consolidated supply of all GNFR delivered significant delivery cost savings.
At JoJo Maman Bébé we are happy to work with the Commercial Foundation and support inspiring work they do to help disadvantaged young adults. Like us, the Foundation are a B Corp certified organisation that is proven to put purpose ahead of profits. We have enjoyed working with their volunteers to help with a mug-making activity. We are now working alongside them to create an introduction gift for our new employees, these include printed mugs, pens and notebooks.
Access Commercial's expert advice now and redefine your business success.
Frequently Asked Questions
Below are some of the more common questions that come up about wayfinding that you might find useful. 
What is wayfinding?
Wayfinding is a group of techniques and technologies designed to help people find their way around a building, creating more positive visitor experiences.
What tech is used in wayfinding?
Digital signage is the most common product used in wayfinding, along with interactive maps. Other non-tech solutions – like colour coding, symbolism, and hard signage – are also often used.
What should be considered when designing a wayfinding system?
When designing a wayfinding system, it's important to consider the size and layout of the building, the type of technology that will be used, and the type of people who will be using it. It is also important to consider the visibility of the navigational aids and the clarity of the navigational cues.
Why is wayfinding important?
Wayfinding technology can help reduce confusion, improve safety, and optimise traffic flow in any building or facility. Studies show that the more enjoyable an experience for the customer, the more they're likely to spend.
What is interactive wayfinding?
By using touchscreen displays that allows users to find their own routes and enjoy a more personalised experience, interactive wayfinding can improve the visitor experience even more.
What steps can be taken to ensure effective wayfinding technology?
To ensure effective wayfinding technology, it is important to make sure that navigational aids are clear, legible, and easy to understand. It's also important to make sure that the navigational aids are placed in the right locations and that the navigational cues are easy to follow.
EXPLORE OUR SERVICES
Other areas of interest
We offer more than just software support: our specialists are here to maximise the potential of your business, enhance efficiency, and create a smarter, safer business environment for you.

Management Systems
Unlock the full potential of your buildings and facilities with our advanced management systems services. We provide solutions for energy efficiency, sustainability, and seamless facility operations.

Iot & Sensory Systems
Discover the untapped power of IoT and sensory systems in buildings and facilities. Our services provide real-time monitoring, predictive analytics, and intelligent automation for improved productivity.

Corporate Communications
Reinforce your corporate communications within buildings and facilities. Our services offer dynamic solutions to enhance employee engagement, foster collaboration, and deliver impactful messaging.
At Commercial, customer safety and data security are paramount.
That's why we utilise one-time passwords (OTP) to verify email addresses and ensure a secure user experience.
When communicating with us via our website,  you'll receive a unique OTP via email, which acts as a temporary code to confirm your identity.
This additional layer of authentication safeguards against unauthorised access and protects your personal information from potential threats. By implementing OTP verification, we maintain the highest standards of confidentiality, providing our valued customers with peace of mind and a safe environment for their online interactions.
Your trust is our priority, and we are committed to upholding the utmost security measures to protect your data at every step.
Send our Buildings and Facilities team a message