ESG Procurement key to a more sustainable future
Collaborative partnership, workable solutions, practical support
The majority of ESG procurement activities in the UK are focused on environmental issues (63%), followed by social (23%), and governance (14%).
In the UK, sustainability has become a priority for procurement, with 71% of procurement professionals reporting that they have implemented ESG criteria into their decision-making process.
Your Title Goes Here
ESG procurement has the potential to reduce the UK's carbon emissions by up to 50% by 2030.
ESG PROCUREMENT
Partnering with experts is key to navigating the ESG procurement landscape
ESG (Environment, Social and Governance) is in our DNA here at Commercial. The emphasis and commitment we place on sustainability drives our purpose and is ingrained in our culture. Our award winning team of experts work with clients to understand how to incorporate more sustainable processes and help determine how to incorporate ESG into the overall procurement process.
Commercial's proven track record and passion when it comes to ESG make us the ideal partners as you navigate your journey to a more sustainable procurement process.

KEY CHALLENGES
Embracing ESG
Knowledge and expertise
Understanding ESG procurement, how it works and keeping abreast of changes and developments can be challenging for businesses. We work with you to identify and assess suppliers based on their environmental, social, and governance practices and can help you shape effective ESG procurement strategies and policies for your organisation.
Supplier transparency
With our expertise and proven track record we can work with clients to gather accurate and comprehensive information about suppliers' ESG practices, particularly if suppliers are located in different countries with different regulatory requirements and standards.
Lack of standardisation
The ESG procurement landscape is changing all the time as more organisations embrace more sustainable ways of working. We are on-hand to help clients navigate the technicalities of frameworks or certifications, so you are able to compare suppliers' ESG practices and measure your own performance against industry benchmarks.
Cost considerations
ESG procurement may require additional investments in technology, training, and supplier engagement, which can be challenging for clients to justify in the short term. We are here to advise and offer solutions that work.
Balancing ESG with other procurement goals
Balancing the desire to prioritise ESG considerations with other procurement goals, such as cost reduction, quality improvement, and supply chain efficiency is crucial. We can work with clients on both planning and stakeholder engagement to ensure ESG goals are aligned with broader business objectives.
We'll design a tailormade sustainable solution for your organisation.
Got a question?
Send us a message
INSIGHTS TO CONSIDER
The changing face of procurement
With ESG procurement becoming more mainstream, the focus on environmental and social impact is expected to increase. However, there are still a myriad of factors to consider in the quest for a more sustainable way of working for your business and from an environmental and social perspective.

Trend watch
ESG procurement is evolving rapidly with growing focus on transparency, collaboration and innovation to improve sustainability and social responsibility through the whole supply chain.
By keeping up to date with trends in the industry and the latest changes, you will be better positioned to navigate the latest developments in the procurement landscape that are most effective for your business.

Certification
As more businesses place greater emphasis on ESG there is a growing need for standardised frameworks and industry accreditation to enable businesses to evaluate and compare supplier ESG performance.
Initiatives include the Global Reporting Initiative (GRI), the Sustainability Accounting Standards Board (SASB) and the Task Force on Climate-related Financial Disclosures (TCFD).

Collaboration
Collaboration and partnerships between business and suppliers are becoming increasingly important as more businesses adopt more sustainable ways of working.
This includes initiatives such as supplier development programmes, joint innovation projects and supplier engagement activities to improve ESG performance across the whole supply chain.

Circular economy
There is a growing focus on the circular economy and the use of sustainable materials in the procurement process.
Initiatives include closed-loop supply chains, product take-back schemes and the use of recycled or renewable materials in both products and packaging.




Don't just take
our word for it…
Commercial deliver. We are fortunate to work with some amazing partners. Here are some examples of great things we hear every day.
It was fascinating to hear Commercial co-founder Simone Hindmarch speak so inspiringly about their sustainability work to help mark Net Zero week at Womble Bond Dickinson. Simone took our delegates through the fantastic Social Impact Report, detailing the work Commercial have done since 2006 and their exciting plans for the future too. She discussed how partnerships with EcoVadis and Loop have helped support them with their Scope 1, 2 and 3 emissions. Our colleagues were able to come away from the session with some inspiration and really useful insights which were of great benefit as we work towards our own Net Zero target.
BENEFITS OF WORKING WITH US
Creating a point of difference
Commercial's commitment to sustainability began in 2006. ESG is in our DNA and it drives our purpose up and down the supply chain.
As a business we are committed to achieving a completely circular economy. With access to a global supply chain sourcing products and services from a host of different countries, we understand first-hand the impact of each procurement decision and the role ESG plays.

We help clients to identify and engage with suppliers who have strong sustainability credentials. Aligning with like-minded organisations can help you on your journey to reducing your own environmental impact and achieving your sustainability goals.

We work with clients to help continuously improve ESG performance by setting goals, measuring progress and identifying opportunities for improvement. This can help to stay ahead of the curve and demonstrate ongoing commitment to ESG procurement.

We work with you to develop and nurture partnerships with suppliers for the long-term. This can create opportunities for joint innovation and collaboration from resource efficiency through to ways to work towards a circular economy.

We can help you navigate and manage risks relating to sustainability and social responsibility in the supply chain which can include risks relating to environmental impacts, labour practices and regulatory compliance.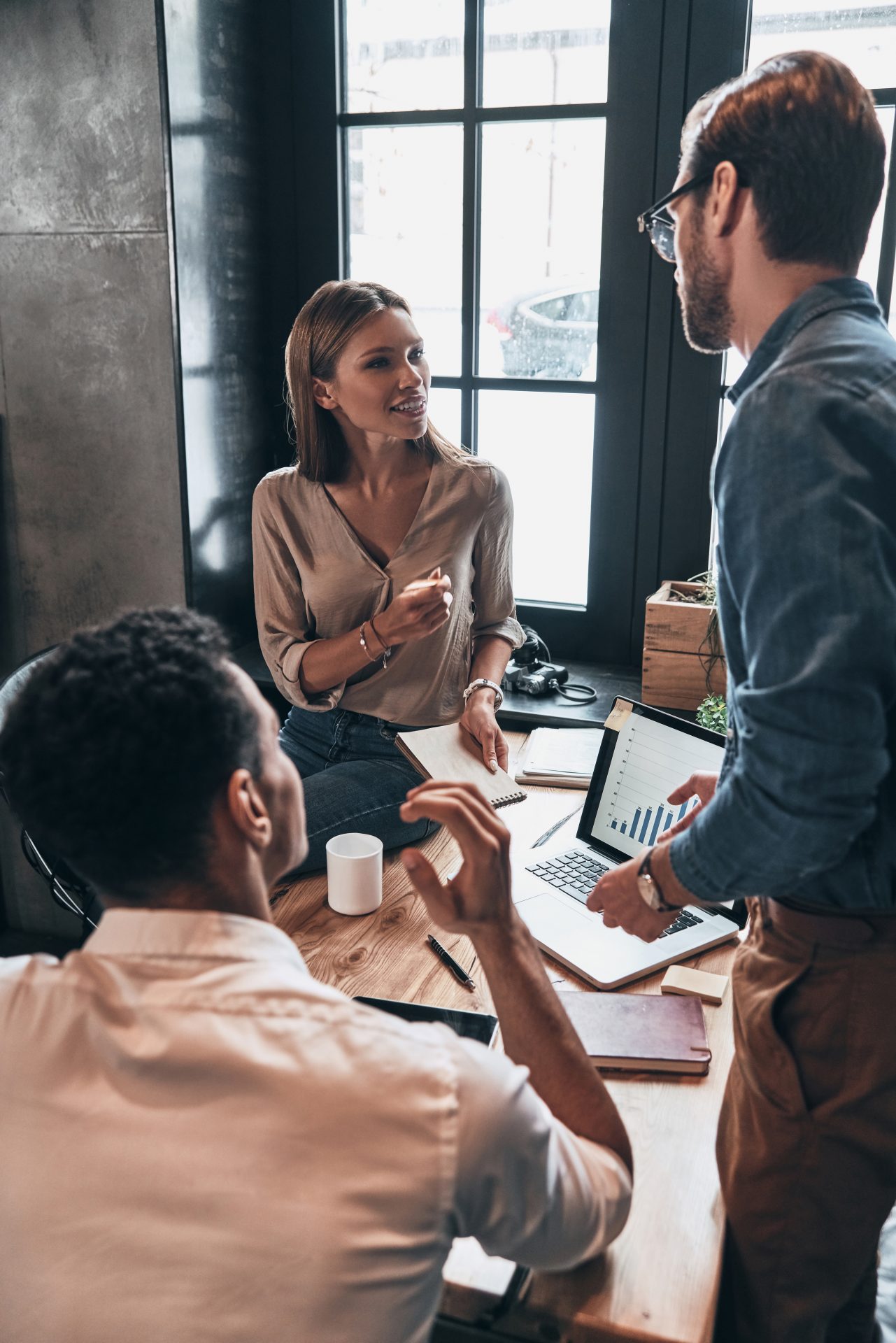 Leading by example
As a business we have gained valuable experience, building up extensive expertise and knowledge and winning a host of awards for our approach to ESG.
Our ESG procurement service combines commitment and expertise. With this experience and a whole host of complementary services, we offer full service consultancy support that takes into account all aspects of your supply chain sustainability journey and bespoke requirements.
We are proud of our ongoing commitment to shaping a more sustainable world through procurement excellence. We stand firm in our mission to empower businesses with the tools and knowledge to build a better tomorrow—one procurement decision at a time.
Together, we leave an indelible mark, a legacy of positive change that resonates far beyond the bottom line. Join us on this transformative journey, and let us pioneer a sustainable future, together.
Take action now and discover the power of ESG Procurment, exclusively tailored for your organisation.
Got a question?
Send us a message

Prioritising partnerships
What sets us apart? The relationships we build. We pride ourselves on our collaborative, transparent approach, and it's this ethos that builds trust and support. Credentials that are evidenced through the many loyal clients we work with, managing their suppliers.
Our proven track record is supported by our solid financial foundations along with our commitment to sustainability. Values that are integral to us – and that speak volumes to the range of suppliers we work with on behalf of our client base.
With over a decade of industry expertise, our ESG Procurement services are unmatched in their dedication to forging meaningful connections with suppliers. We stand as a testament to the positive impact that sustainable procurement can have on businesses and the world. Experience the transformative power of responsible sourcing with us today.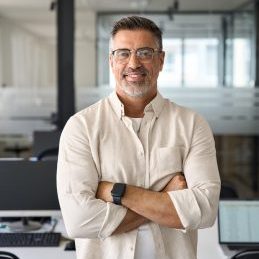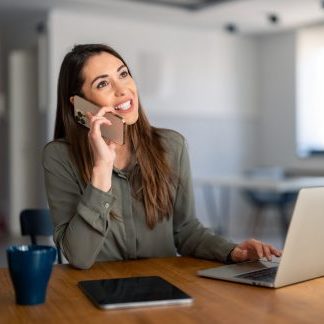 Cost savings
We can help you save money. We have the knowledge and expertise to work with you to optimise your procurement processes and identify more sustainable and socially responsible suppliers.
Transparency
We can work with you to gather accurate and comprehensive information about supplier ESG practices, enabling you to make more informed procurement decisions and demonstrate your own ESG credentials to your key stakeholders.
Competitive advantage
We can help you demonstrate and communicate your approach to ESG procurement, your values and your plans for the future. This will differentiate your business and set you apart from your competitors.
Innovation
We help clients keep abreast of the latest developments. We use our experience to help identify innovative solutions and technologies that can contribute towards a more sustainable and socially responsible supply chain.
Resilience
We can leverage our expertise and support you to identify ESG risks in your supply chain, improving resilience, making it more robust and help reduce the likelihood of any disruption.
Compliance
We can guide clients through the complexities of regulatory requirements ensuring procurement processes align with relevant laws and accreditations.
Reimagining success, inspiring transformations and remarkable results
Within our retail customer showcase, we proudly unveil the triumphant stories of our esteemed clientele. Each logo symbolises a distinct journey, reflecting the trust placed in us as their chosen retail business service provider. Our unwavering dedication to innovation and exceptional service forms the cornerstone of these transformations.
Step into this inspiring journey alongside us as we illuminate the boundless potential of our retail services and the exceptional achievements of the businesses we serve. Together, we redefine the very essence of retail excellence, forging a path towards a brighter and more prosperous future.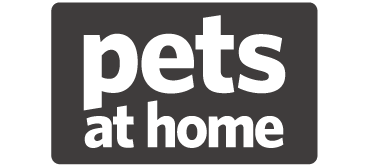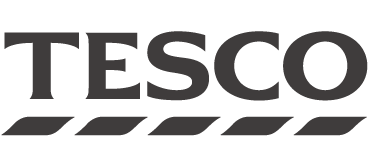 Click now to elevate your business strategies with Commercial's expert advice.
Request a call
Contact us today



Don't just take
our word for it…
Commercial deliver. We are fortunate to work with some amazing partners. Here are some examples of great things we hear every day.
Commercial have been the perfect partner for Mace as we look to further embed sustainability into our supply chain in line with our ambitious net zero goals. Their team have provided us with exhaustive data through the EcoVadis network to show the origin, manufacturing information and recycled and recyclability of all products. All deliveries are consolidated to ensure carbon emissions are kept as low as possible, while all products and deliveries are completed using 100% recycled packaging
The Tesco procurement team have been delighted with the way Commercial share our desire to entrench sustainability into our supply chain – we really are kindred spirits. Our ethical and sustainability policies are of paramount importance to our reputation and the Commercial team reviewed and approved all products in a short timeframe. Commercial are already committed to the ETI base code and are working on achieving EcoVadis accreditation for all suppliers on the Tesco account.
The new Walsall Housing Group office is a fantastic, fresh and modern workplace thanks to the wonderful work of the Commercial interiors team. They created a steering group to work alongside us to understand our demands and held regular meetings during the design process to keep us informed of the progress. Our desire was for a more collaborative space, with meeting booths and one-to-one seating, rather than traditional desks – and they delivered a fantastic final fit-out over the full four-floor building.
Each year, Commercial supplies accessory packs to graduate trainees at a leading accountancy firm, which are then picked, packed, and delivered to their home addresses by the Commercial Foundation. This not only guarantees that every new employee has the necessary equipment to be productive from their first day but also allows their IT team to focus on other responsibilities. Collaborating with the Commercial Foundation generates substantial social value returns on investment for the firm and contributes to improving the lives of the Foundation's volunteers.
Wollens have enjoyed a long-standing and fruitful partnership with Commercial because they are always introducing innovations and improvements to our IT environment. As the threat of cyber-attacks increases it was vital that we strengthened our capabilities for dealing with a ransomware attack with a cloud-based backup solution. Our solution means data cannot be altered or deleted, giving us a crucial way of recovering data to minimise any potential downtime and financial losses
Working with Commercial for our branded materials has proved to be effective and collaborative. The team is efficient and they listen to requests for improvements. Commercial has made branded goods simple.
As E-commerce in retail continues to grow, Commercial's stock-management and fulfilment expertise has allowed a leading UK retailer to free huge amounts of warehouse space. Commercial took on the stocking of our employee uniform, transferring to a new supplier with the management of the supply being consolidated into their existing supply accounts. Not only did this free vital space in their distribution centre, the consolidated supply of all GNFR delivered significant delivery cost savings.
At JoJo Maman Bébé we are happy to work with the Commercial Foundation and support inspiring work they do to help disadvantaged young adults. Like us, the Foundation are a B Corp certified organisation that is proven to put purpose ahead of profits. We have enjoyed working with their volunteers to help with a mug-making activity. We are now working alongside them to create an introduction gift for our new employees, these include printed mugs, pens and notebooks.
Frequently Asked Questions
We're here to answer all your questions about how we can support your ESG procurement. Here are a few of the most common queries.
What is ESG procurement?
ESG procurement is a process of buying goods and services with the aim of reducing environmental, social and governance (ESG) impacts.
How can I incorporate ESG procurement into my fulfilment services?
ESG procurement can be incorporated into fulfilment services by selecting suppliers who meet ESG criteria, focusing on sustainable packaging materials, and encouraging efficient transport options.
What are the challenges of ESG procurement in fulfilment services?
The challenges of ESG procurement in fulfilment services include finding suppliers who meet ESG criteria and establishing a system for monitoring and reporting on ESG performance.
What are the risks associated with ESG procurement in fulfilment services?
The risks associated with ESG procurement in fulfilment services include reputational damage and legal/regulatory risks.
How can I motivate suppliers to adopt ESG practices?
Motivating suppliers to adopt ESG practices can be done through offering incentives, engaging with suppliers to understand their challenges, and providing training and resources.
What are the benefits of ESG procurement?
The benefits of ESG procurement include increased sustainability, reduced costs, improved supplier relationships, and improved customer satisfaction.
How can I measure the impacts of my ESG procurement efforts?
Measuring the impacts of ESG procurement efforts can be done through monitoring energy and water usage, tracking emissions, and assessing the sustainability of suppliers.
What are some best practices for ESG procurement in fulfilment services?
Best practices for ESG procurement in fulfilment services include setting clear goals, establishing criteria for evaluating suppliers, and developing a system for monitoring and reporting on ESG performance.
How can I ensure that suppliers are meeting ESG criteria?
Ensuring that suppliers are meeting ESG criteria can be done through setting clear goals, developing criteria for evaluating suppliers, and conducting regular audits.
How can I ensure that my ESG procurement efforts are effective?
Ensuring that ESG procurement efforts are effective can be done through setting clear goals, establishing criteria for evaluating suppliers, and developing a system for monitoring and reporting on ESG performance.
DISCOVER ESG PROCUREMENT
Unlock sustainable excellence
Beyond ESG procurement, our dedicated specialists are ready to guide your business towards success. Harness the potential of responsible sourcing, enhance efficiency, and create a sustainable business environment with our tailored business services.

GNFR Fulfilment
Efficiently manage your GNFR (Goods Not for Resale) needs with our reliable fulfilment services. We ensure timely delivery and seamless supply chain management for your business.

Integration Consultancy
Unlock the full potential of your business with our Integration Consultancy services. From system integration to process optimisation, we empower businesses to achieve seamless operations and accelerated growth.

Supplier Transition
Ensure a smooth supplier transition with our expert services. We manage the entire process, minimising disruptions and optimising supplier relationships for continued success.
At Commercial, customer safety and data security are paramount.
That's why we utilise one-time passwords (OTP) to verify email addresses and ensure a secure user experience.
When communicating with us via our website,  you'll receive a unique OTP via email, which acts as a temporary code to confirm your identity.
This additional layer of authentication safeguards against unauthorised access and protects your personal information from potential threats. By implementing OTP verification, we maintain the highest standards of confidentiality, providing our valued customers with peace of mind and a safe environment for their online interactions.
Your trust is our priority, and we are committed to upholding the utmost security measures to protect your data at every step.
Send our Fulfilment Services team a message