Boosting protection without losing productivity
Smarter web and email filtering for a modern global workforce
Web and email filters reduce the chance of successful cyber-attacks by up to 90%.
Having the correct filtering can result in 80% fewer virus and malware infections.
The likelihood of data breaches is reduced by 60% when using web and email filtering.
Businesses with sufficient filtering can save £2,000+ per employee in IT labour costs.
Web & email filtering
Intelligent defences that don't slow your teams down.
Filtering your organisation's traffic is a vitally important part of cyber security strategy, but one that many businesses neglect because they don't want to hamper their teams.
Today's web and email filtering technology is nothing like it used to be. By blocking known sources and likely threats, users are empowered to browse and message safely without exposing themselves and their companies to risk.
Our experienced consulting team works with you to design solutions that strike the right balance between security and productivity – ensuring that your workforce is protected but remains productive.
Providing digital defence to businesses for 20+ years
Our decades of experience in building, implementing, and managing cyber security strategies gives us a unique insight into the way hackers operate and how to protect you against their work.
Partnerships
Working together is the best defence when it comes to cybercrime, which is why we have built strong partnerships with Microsoft, Mimecast, Forcepoint, iBoss, Arctic Wolf, Fortinet, Sophos, S-RM, Zerto, and AppCheck.
Experience
With more than two decades of daily cyber security protection – ranging from preventative measures to active defence – we support our clients to keep their teams and technology safe from malicious actors.
Knowledge
Our cyber security engineers are highly trained and fully accredited. They regularly work with other experts in Commercial –to protect you against more than just cyber-crime.
Bespoke, tailored, and robust cyber security solutions.
Speak to one of our experts and discover how we can help you safeguard your business.
The challenges of Web & Email Filtering

With plenty of options on the market, from standalone options to those bundled with other services you already subscribe to, it can be challenging to identify and decide which one meets your requirements the best. The easiest option is rarely the best one.

Comparing the prices of these competing products, on a 'like for like' basis, is another challenge in itself. Knowing the complexity of different features and therefore being able to justify different levels of expensive to budget holders requires a certain level of expertise. Demonstrating ROI for ongoing license costs can also be a tough task.

By its nature, a filtering system touches most of your systems and all your workforce. Getting it right is an important and complex task, especially when it comes to certain resources that staff are used to using potentially being blocked overnight. Implementation is as much change management and leadership as it is technical installation.

If a filtering system comes with a heavy training burden, or it's not an intuitive service, it's unlikely to be embraced with open arms by your workforce. Finding something simple, which still delivers on your protection requirements, is an important part of the puzzle.

Organisations working in regulated industries may be required to operate a specific level of filtering at all times. Knowing what your commitments are, and which services will meet them, is essential to staying on the right side of the rules.
Don't just take
our word for it…
Commercial deliver. We are fortunate to work with some amazing partners. Here are some examples of great things we hear every day.
After a malware attack in 2021, British Bakels engaged with Commercial to strengthen their cybersecurity posture and enhance resilience. Commercial's team promptly provided solutions by migrating their email service to Exchange Online, improving email performance, availability, and reducing operational overhead. They also implemented multi-factor authentication for all end-user accounts and transitioned email filtering to a cloud-based service, eliminating potential points of failure and bolstering the security of their new email environment.
As cyber-crime becomes more sophisticated and insurers need to protect against greater threats, they are mandating more proactive defence from their clients. Many businesses are now being asked to carry out regular vulnerability scans and penetration tests, as well as run higher level web and email filtering.
By creating siloed and protected environments, within which suspicious emails can be opened to analyse contents, filters can carry out tests in a safe space before deciding whether to pass it onto a user or quarantine it.
Adaptive
Threat Intelligence
This new technology uses machine learning to identify malicious activity based on past activity. It monitors activity on websites and emails and can recognise patterns that indicate malicious behaviour.
Leverage a team of cross-divisional experts, market-leading relationships, and credentials.
Understood
Understanding the filtering you need starts with understanding your business, so we'll embed ourselves alongside your teams and get a true sense of your needs.
Sustainable
Opportunities to reduce your carbon footprint might be less clear in digital services, but there are plenty when you know where to look – and we do.
Understanding
Our recommendations, and the solutions we build, are based on collaborative consultancy – so you'll never get something that isn't truly tailored to your organisation.
Click to unlock the potential of your business with Commercial's expert advice.
Request a call
Contact us today
Benefits in our Commercial relationship
Working in true partnership means that we bring all the skills and services of our organisation, and that we'll build a framework that goes further than filtering.
Working together across departments
Cyber defence is more than just cyber security, which is why we utilise experts with complementary skills to make sure that no stone is left unturned.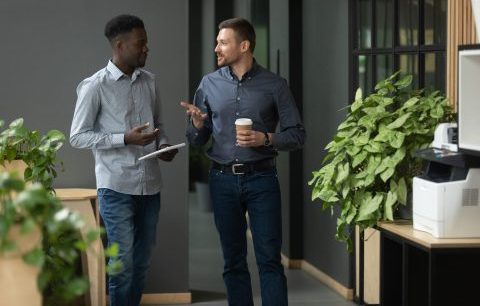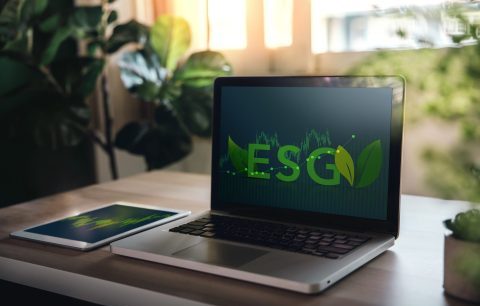 Working towards a greener world
We keep environmental impact front of mind, which means we'll never recommend any changes that don't improve your journey to becoming a greener, cleaner business.
Working with an all-in-one mindset
As well as protecting your traffic, our wider suite of cyber services can enhance your security posture and remove the need to utilise multiple suppliers.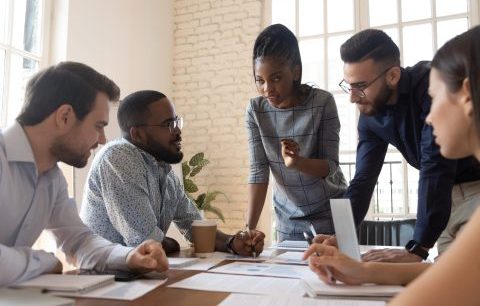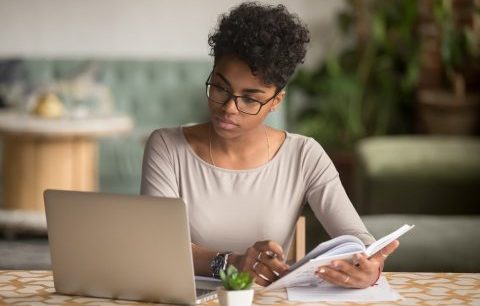 Working with only you in mind
Your filtering system doesn't come off the shelf, it's a highly bespoke system that we'll build in partnership with you – considering your business activity, user behaviour, and future growth needs.



Don't just take
our word for it…
Commercial deliver. We are fortunate to work with some amazing partners. Here are some examples of great things we hear every day.
The Tesco procurement team have been delighted with the way Commercial share our desire to entrench sustainability into our supply chain – we really are kindred spirits. Our ethical and sustainability policies are of paramount importance to our reputation and the Commercial team reviewed and approved all products in a short timeframe. Commercial are already committed to the ETI base code and are working on achieving EcoVadis accreditation for all suppliers on the Tesco account.
The new Walsall Housing Group office is a fantastic, fresh and modern workplace thanks to the wonderful work of the Commercial interiors team. They created a steering group to work alongside us to understand our demands and held regular meetings during the design process to keep us informed of the progress. Our desire was for a more collaborative space, with meeting booths and one-to-one seating, rather than traditional desks – and they delivered a fantastic final fit-out over the full four-floor building.
Each year, Commercial supplies accessory packs to graduate trainees at a leading accountancy firm, which are then picked, packed, and delivered to their home addresses by the Commercial Foundation. This not only guarantees that every new employee has the necessary equipment to be productive from their first day but also allows their IT team to focus on other responsibilities. Collaborating with the Commercial Foundation generates substantial social value returns on investment for the firm and contributes to improving the lives of the Foundation's volunteers.
Wollens have enjoyed a long-standing and fruitful partnership with Commercial because they are always introducing innovations and improvements to our IT environment. As the threat of cyber-attacks increases it was vital that we strengthened our capabilities for dealing with a ransomware attack with a cloud-based backup solution. Our solution means data cannot be altered or deleted, giving us a crucial way of recovering data to minimise any potential downtime and financial losses
Working with Commercial for our branded materials has proved to be effective and collaborative. The team is efficient and they listen to requests for improvements. Commercial has made branded goods simple.
As E-commerce in retail continues to grow, Commercial's stock-management and fulfilment expertise has allowed a leading UK retailer to free huge amounts of warehouse space. Commercial took on the stocking of our employee uniform, transferring to a new supplier with the management of the supply being consolidated into their existing supply accounts. Not only did this free vital space in their distribution centre, the consolidated supply of all GNFR delivered significant delivery cost savings.
At JoJo Maman Bébé we are happy to work with the Commercial Foundation and support inspiring work they do to help disadvantaged young adults. Like us, the Foundation are a B Corp certified organisation that is proven to put purpose ahead of profits. We have enjoyed working with their volunteers to help with a mug-making activity. We are now working alongside them to create an introduction gift for our new employees, these include printed mugs, pens and notebooks.
Frequently Asked Questions
To understand more about our web and email filtering, or ask any questions that we haven't answered, please get in touch.
What is web and email filtering?
By managing and controlling access to certain websites and email messages, with filters, you protect your network from malicious content, phishing attempts, malware, ransomware, and other cyber threats.
How is filtering different to antivirus?
Traffic filters are used to prevent malicious websites and emails from being accessed, while anti-virus and anti-malware software is used to detect and remove malicious content which has already gained access to your system.
How does web and email filtering work?
Your filtering system acts as a first line of defence, which prevents these threats from getting into your network in the first place. If it detects something suspicious, but not necessarily malicious, it may quarantine the message and ask for a human review.
How are filters different to firewalls?
Firewalls control the flow of traffic between networks, while control the specific content that is being accessed.
Other areas that may interest you
Commercial's range of expertise spans wider than cyber security.

Information storage
With more people comes more data, all of which needs to be kept safely, securely, and easily accessible for remote workers. Our storage solutions include on-premise and off-premise options to give you control and flexibility.

Security & compliance
Security and adherence to regulations necessitate the implementation of a comprehensive set of security measures that encompass various elements such as devices, users, printing, scanning, encryption, automation, procedures, and protocols.

Sustainability
Because sustainability is at the heart of our business, we can support your organisation's ethical, environmental and social value goals.
Commercial is ranked in the world's top 5% of businesses for its ethical supply chain by EcoVadis.
At Commercial, customer safety and data security are paramount.
That's why we utilise one-time passwords (OTP) to verify email addresses and ensure a secure user experience.
When communicating with us via our website,  you'll receive a unique OTP via email, which acts as a temporary code to confirm your identity.
This additional layer of authentication safeguards against unauthorised access and protects your personal information from potential threats. By implementing OTP verification, we maintain the highest standards of confidentiality, providing our valued customers with peace of mind and a safe environment for their online interactions.
Your trust is our priority, and we are committed to upholding the utmost security measures to protect your data at every step.
Send our Detection & Response team a message