Streamline your procurement through automation
Speed up your supply chain by harnessing the power of automated procurement workflows.
Automated procurement processes can reduce costs by up to 60%
Cash flow can be improved by up to 30% via automated purchasing.
Adopting automated procurement can reduce processing times by up to 90%
Companies with automated procurement systems report a 95% lower risk of error and fraud
PROCUREMENT AUTOMATION
Faster buying, faster workplace, faster people.
A well-oiled supply chain keeps its businesses running safely and smoothly.
Everybody gets their products on time; everybody gets paid on time. But using manual procurement processes can slow things down, and it introduces the risk of human error. Adopting an automated solution means you can tap into greater access, greater security, and greater speed – as well as freeing up your people to concentrate on more critical tasks.
OVERCOMING YOUR CHALLENGES
Making the switch is easier with the right partner.
Moving to automation will deliver immediate benefits for your business, suppliers, and customers – but it's not without its challenges.
Five common challenges of automated procurement: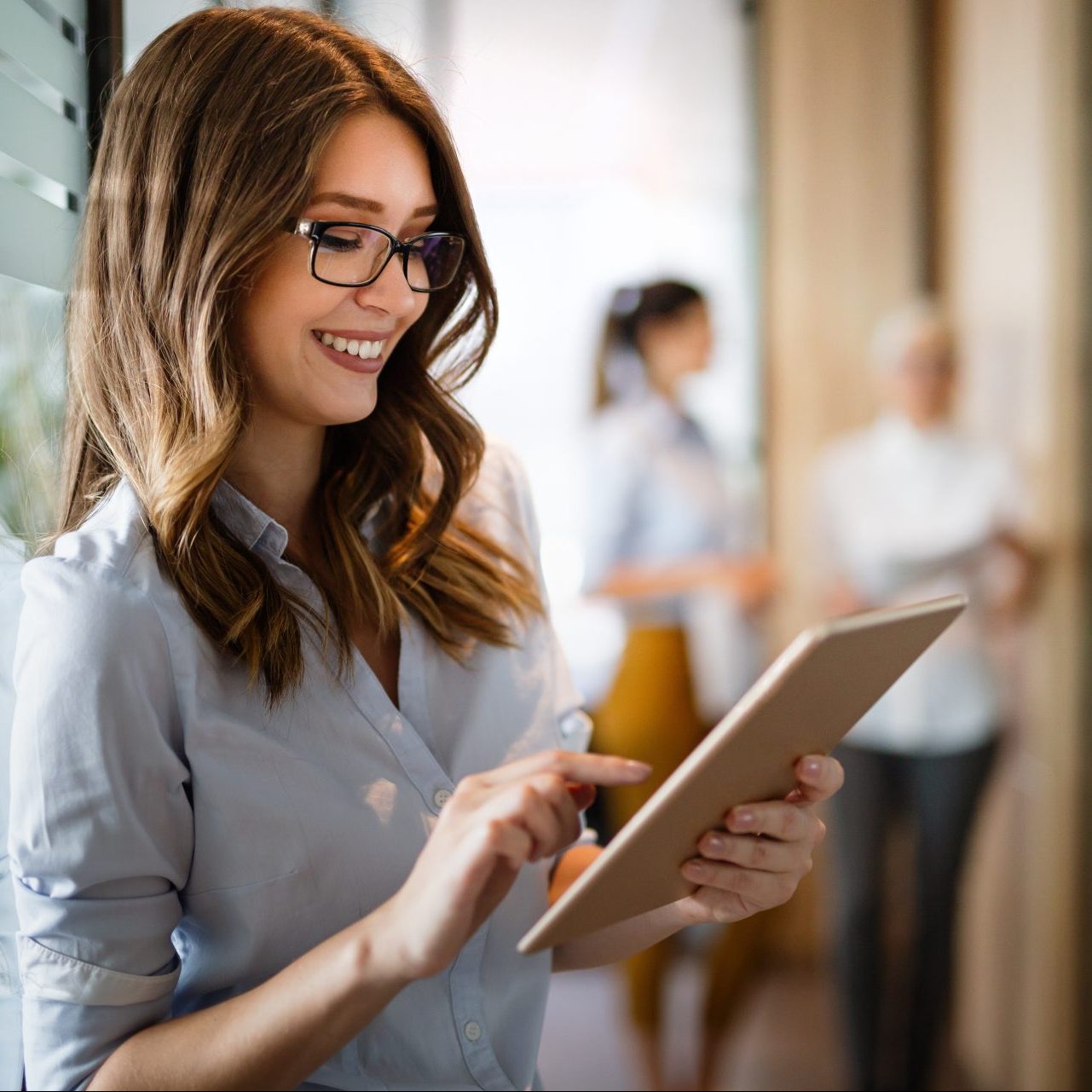 Resistance
It might not be perfect, but your workforce is likely comfortable with the current set-up and may resist adopting new technologies and ways of working. Proper training and change management can help smooth the transition.
Integration
A new way of working needs to fit with your existing tech stack, so procurement providers need to be tested and verified – to integrate with legacy systems.
Data
Any kind of automation demands accurate and reliable data, especially when it comes to finances and payments. Making sure your data collection, storage, and transmission is up to scratch before switching to automation is non-negotiable first step.
Cost
Procurement automation can be expensive, especially for SMEs. Finding the right technology, and the right implementation partner, is essential if you want to find an efficient and cost-effective solution.
Adoption
Just like your workforce, your suppliers are likely going to need to change their processes. Checking that they have the capability (and will) to do so will be an important factor in selecting the right system for your current supply chain.
Click here to unlock Commercial's expert advice and take your business to new heights.
Request a call
Contact us today
It's all change, all of the time, in automation.
Our team thrives on exploring new innovations and bringing the most pertinent insights to our clients, so that you're fit for the future.  
Blockchain
Transparency and traceability are important in the procurement process. By leveraging blockchain, businesses can ensure that data is secure, and transactions are tamper-proof.
AI-powered predictive analytics
By using artificial intelligence, predictive analytics can forecast demand, identify trends, and optimise procurement spend. This leads to better decision making, reduced risk, and improved efficiency.
Supplier networks
Streamline the procurement process by connecting buyers and suppliers in a single platform – improving collaboration, reducing costs, and identifying even more efficiencies.
Cloud-based procurement
Procuring via the cloud offers greater scalability, flexibility, and accessibility. These solutions can be accessed from anywhere, making it easier for employees to collaborate and work remotely.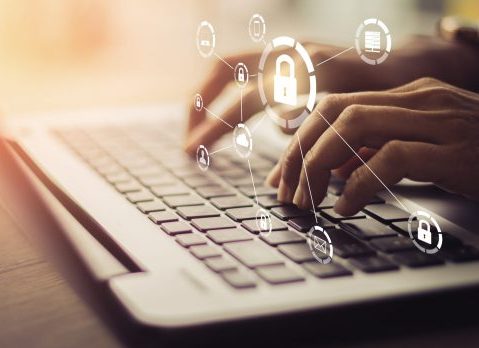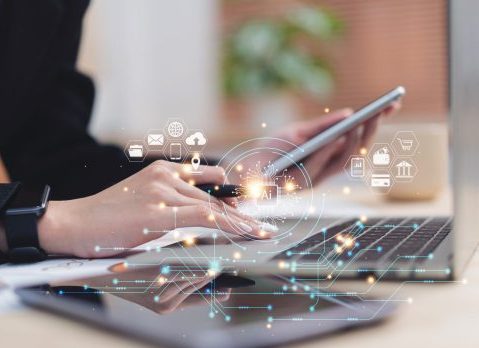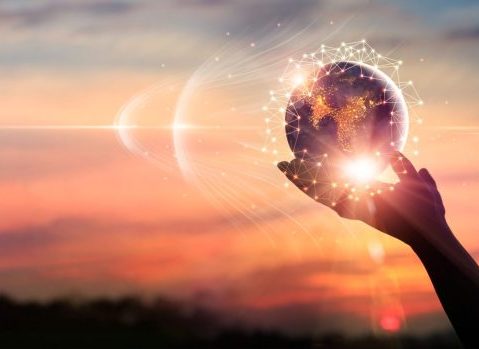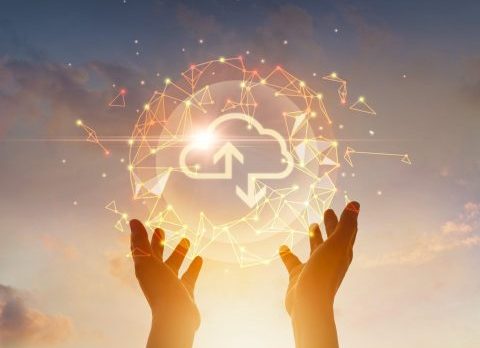 Breadth of expertise,
breadth of service
With consultants, engineers, and technicians spread across multiple specialisms – we bring a wealth of integrated expertise to every project we work on. That means that we don't build standalone solutions, we consider how they fit into your wider business needs and any other projects we're supporting you on.
Whether this is your first or your fiftieth partnership with us, you'll get the same curiosity from our people that helps to drive new ways of thinking and innovative problem-solving.

Customisation
Everything we design is custom-made for your organisation.

Usability
One of the most important parts of anything we recommend.
In procurement and beyond, automation brings a long list of business benefits to your organisation.
Visibility

With real-time views of your processes, stock levels, payments, deliveries, and supplier performance – you can identify cost savings and spot problems before they arise.
Compliance

With automated processes comes automatic audit trails, reducing the risk of non-compliance and penalties.
Accuracy

No more manual data entry means no more human error. When it comes to buying and selling, data accuracy can be the difference between profit and loss.
There's more to Commercial than our technical expertise.
Procurement automation is all about getting your system set up correctly, which requires an extensive knowledge of both the technical and the technological. But by working with colleagues across our other departments, we bring much more to the table than a head for numbers.
Ethical supply chains
Commercial's deep, long-held belief is that what's good for business should also be good for people and the planet. Our product range, partnerships, and processes have all been refined to be the most ethical and eco-friendly as possible.
Continuous improvement
We optimise our own systems to keep pace with the market, switching providers when it makes sense and investing in new technology when there's a competitive advantage. If you're using one of our recommendations and something better comes along, we'll share it with you.
Cross-divisional expertise
Just because we've only worked with you to automate your procurement doesn't mean we're going to withhold our expertise in cyber security, logistics, or cloud computing. We're on your team and if we see an opportunity in your business, you'll hear about it first.
Ready to boost your profitability? Click to access Commercial's profit-driven strategies.
Request a call
Contact us today



Don't just take
our word for it…
Commercial deliver. We are fortunate to work with some amazing partners. Here are some examples of great things we hear every day.
The Tesco procurement team have been delighted with the way Commercial share our desire to entrench sustainability into our supply chain – we really are kindred spirits. Our ethical and sustainability policies are of paramount importance to our reputation and the Commercial team reviewed and approved all products in a short timeframe. Commercial are already committed to the ETI base code and are working on achieving EcoVadis accreditation for all suppliers on the Tesco account.
The new Walsall Housing Group office is a fantastic, fresh and modern workplace thanks to the wonderful work of the Commercial interiors team. They created a steering group to work alongside us to understand our demands and held regular meetings during the design process to keep us informed of the progress. Our desire was for a more collaborative space, with meeting booths and one-to-one seating, rather than traditional desks – and they delivered a fantastic final fit-out over the full four-floor building.
Each year, Commercial supplies accessory packs to graduate trainees at a leading accountancy firm, which are then picked, packed, and delivered to their home addresses by the Commercial Foundation. This not only guarantees that every new employee has the necessary equipment to be productive from their first day but also allows their IT team to focus on other responsibilities. Collaborating with the Commercial Foundation generates substantial social value returns on investment for the firm and contributes to improving the lives of the Foundation's volunteers.
Wollens have enjoyed a long-standing and fruitful partnership with Commercial because they are always introducing innovations and improvements to our IT environment. As the threat of cyber-attacks increases it was vital that we strengthened our capabilities for dealing with a ransomware attack with a cloud-based backup solution. Our solution means data cannot be altered or deleted, giving us a crucial way of recovering data to minimise any potential downtime and financial losses
Working with Commercial for our branded materials has proved to be effective and collaborative. The team is efficient and they listen to requests for improvements. Commercial has made branded goods simple.
As E-commerce in retail continues to grow, Commercial's stock-management and fulfilment expertise has allowed a leading UK retailer to free huge amounts of warehouse space. Commercial took on the stocking of our employee uniform, transferring to a new supplier with the management of the supply being consolidated into their existing supply accounts. Not only did this free vital space in their distribution centre, the consolidated supply of all GNFR delivered significant delivery cost savings.
At JoJo Maman Bébé we are happy to work with the Commercial Foundation and support inspiring work they do to help disadvantaged young adults. Like us, the Foundation are a B Corp certified organisation that is proven to put purpose ahead of profits. We have enjoyed working with their volunteers to help with a mug-making activity. We are now working alongside them to create an introduction gift for our new employees, these include printed mugs, pens and notebooks.
Frequently Asked Questions
Need to know more about procurement automation? Here are a few key considerations. If we haven't answered your question, please get in touch and we can help you directly.
What is procurement automation?
Replacing your manual procurement tasks (like approvals, accounting, and payments) with automated versions (which use rules to automatically make decisions). It drastically reduces the number of human hours required.
Do my customers/suppliers need to switch?
Changing to an automated procurement process normally makes things quicker and easier for your supply chain, as well as you. They may need to change their process, but they're unlikely to need to change their systems.
What is cognitive procurement?
Cognitive procurement involves using AI, machine learning, and natural language processing to enable more intelligent and intuitive procurement processes – like automating supplier onboarding, identifying new sourcing opportunities, and improving supplier collaboration.
What is robotic process automation?
RPA involves using software robots to automate repetitive tasks and improve efficiency in procurement, such as data entry, invoice processing, and order management.
Will I need to change any of my other systems, like accounting software?
We'll choose the right procurement automation portal for your current organisational setup. That means finding a solution that integrates with your existing systems and allows you to continue your business-as-usual processes.
What benefits does it give me?
More efficiency by removing human input, which saves time and money. More visibility, by digitising your systems, which makes tracking and monitoring easier. Easier compliance, by creating automatic audit trails and removing human error.
EXPLORE OUR SERVICES
Other areas of interest
We offer more than just software support: our specialists are here to maximise the potential of your business, enhance efficiency, and create a smarter, safer business environment for you.

Client Experience
Unleash the power of outstanding  client experiences. Enhance satisfaction, loyalty, and retention through personalised interactions and seamless touchpoints.

Sustainable Sourcing
Unlock the power of  sustainable sourcing. Collaborate with us to drive positive social and environmental change while ensuring quality and cost-effectiveness.

Power Bi Reporting
Unlock the full potential of your data with  Power BI reporting. Empower your team with interactive dashboards, intelligent analytics, and actionable insights.
At Commercial, customer safety and data security are paramount.
That's why we utilise one-time passwords (OTP) to verify email addresses and ensure a secure user experience.
When communicating with us via our website,  you'll receive a unique OTP via email, which acts as a temporary code to confirm your identity.
This additional layer of authentication safeguards against unauthorised access and protects your personal information from potential threats. By implementing OTP verification, we maintain the highest standards of confidentiality, providing our valued customers with peace of mind and a safe environment for their online interactions.
Your trust is our priority, and we are committed to upholding the utmost security measures to protect your data at every step.
Send our Workplace Supplies team a message