The responsible approach to business
Our solution to deliver social value and business success
For every £1 our clients spend with us, generates £1.87 in social value
For every £1 our clients spend with us, generates £5.07 for our Commercial Foundation
In the last five years, Commercial has produced £125,508,614 in social return on investments.
CREATING SOCIAL VALUE
Guiding you to building a better business
There's a growing need for businesses to report on the impact they are having on society. Indeed it's no longer just a nice to have, as legislations are increasingly directing how organisations need to be supporting the economic, social and environmental wellbeing around them.
We're here to help guide you on how you can deliver direct social value. Partnering with us will also mean your businesses' indirect social value is increased, as you'll be supporting the work that we do in helping our planet and its people too.
Experienced consultants
Commercial's expert team is standing by, ready to become the perfect partner to build your responsible business.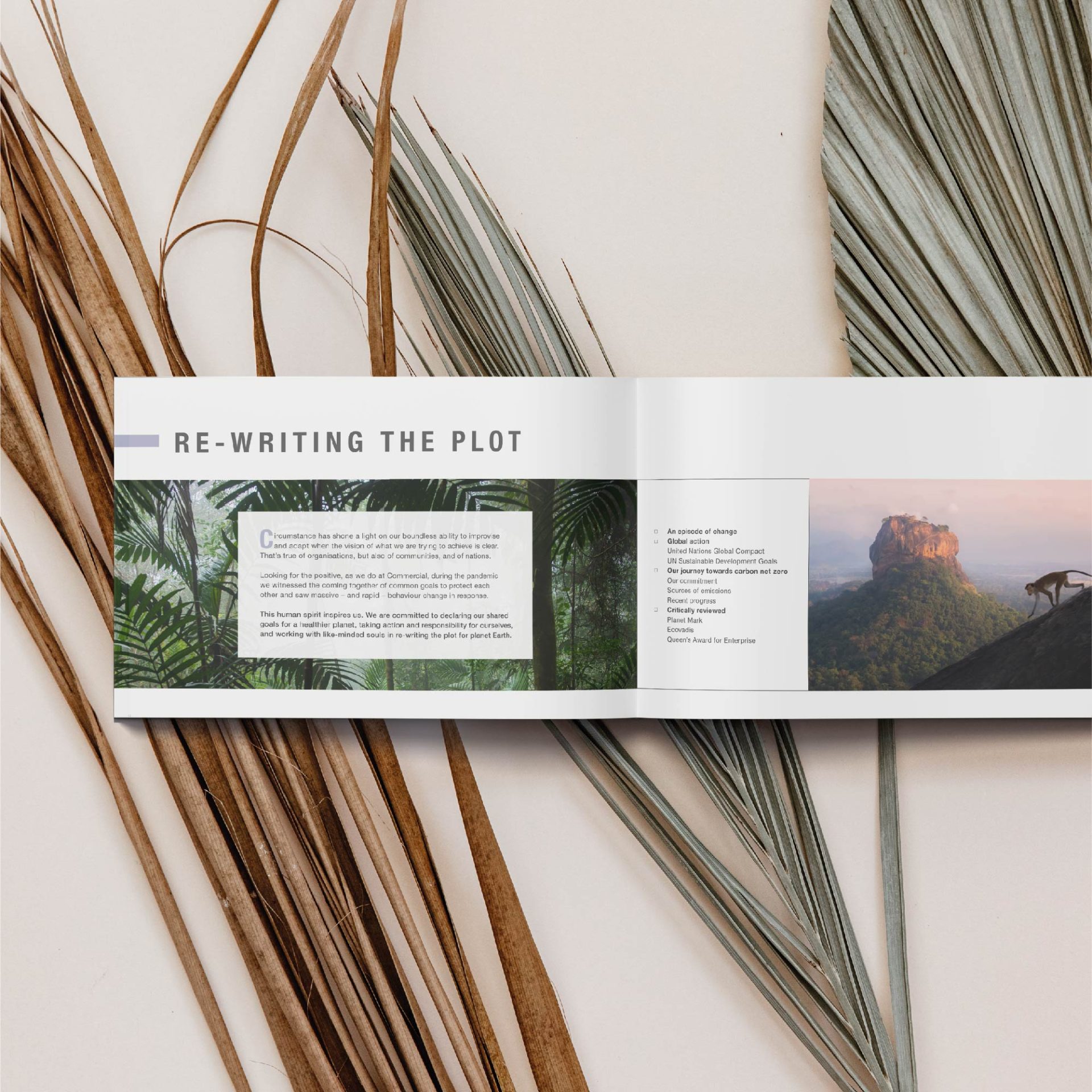 We have been measuring our own social value over the last five years so we're extremely experienced in the process of collecting data for and reporting on social value. Our social value figure is independently verified by an independent measurement organisation (Loop) each year, for our business and for our Commercial Foundation.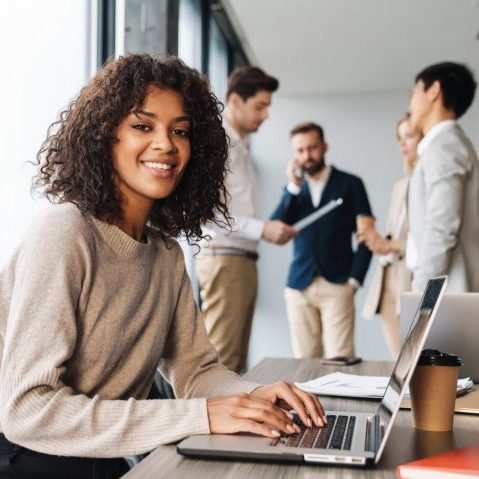 Cross-divisional consultancy
Not only can we tell you how to report on your social value, but we can also improve your reporting scores. Through our ESG (Environmental, Social and Governance) consultancy we can support your organisation's sustainability goals and net-zero journey. This helps increase your social value figure by improving a range of environmental KPIs associated with it.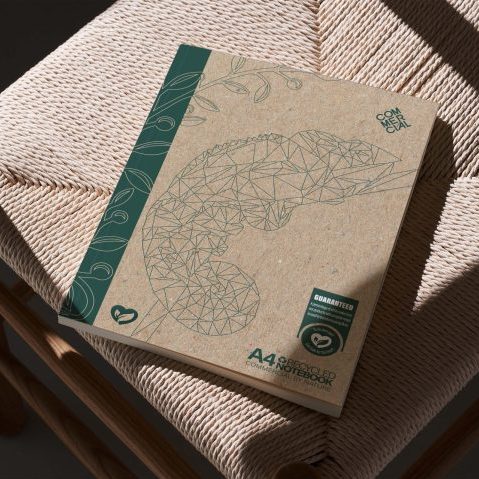 Social value creation
All the services we offer can support your social value creation. Whether it's sourcing products from our Products with Purpose, working with our Interior division around sustainable environments, or using our Smart Tech division to support your energy efficiency, by working with us you'll be supporting your own ESG journey.
While the benefits of creating social value are apparent, understanding your own organisation's impact, measuring that value and actions needed for improvement, are far less clear.
That's why partnering with an expert, like Commercial, adds clarity. Leaving you to focus on your business operations, while we guide you in the best direction for future success.
Supply chain
It can be a struggle to successfully engage with, and fully understand, your suppliers' social and environmental practices. This makes it difficult to support social value creation within your supply chain as you don't have a baseline idea of performance to improve from.
Measurement
Measuring your organisation's social value requires input from all areas of your business, using KPIs to measure the social impact that has been generated.  Our experts can accurately measure and report on these KPIs to determine your social impact and social value.
Impact
You might have social initiatives in place but perhaps struggle to understand the social impact and social value that these are generating. We can advise on processes, reporting and KPIs to accurately measure the impact of the good work you are doing.
Communication
Because it can be a struggle to accurately measure your social value, it also means that accurately and confidently communicating your impact is also tricky. This may lead to 'green hushing' where you don't communicate the positive impacts that you have had, leaving your stakeholders in the dark.
Metrics
There are hundreds of KPIs used to measure social value, but some have more value than others. This makes it hard to know which projects to prioritise and where to focus your costs, especially when budgets are limited.
Your success is just one click away – access Commercial's expert advice.
Request a call
Contact us today
Don't just take
our word for it…
Commercial deliver. We are fortunate to work with some amazing partners. Here are some examples of great things we hear every day.
The Tesco procurement team have been delighted with the way Commercial share our desire to entrench sustainability into our supply chain – we really are kindred spirits. Our ethical and sustainability policies are of paramount importance to our reputation and the Commercial team reviewed and approved all products in a short timeframe. Commercial are already committed to the ETI base code and are working on achieving EcoVadis accreditation for all suppliers on the Tesco account.
BENEFITS FOR YOUR BUSINESS
Consultancy support that creates impact
At Commercial we have been measuring our social impact since 2018. We have gained valuable experience over this time, collecting data for and reporting on social value.
Alongside this experience, we offer a full service ESG consultancy service that takes into account all aspects of your ESG journey.  So, whether it's reviewing your energy storage solutions, measuring  your carbon footprint or supporting you with your ISO 14001 and 50001 accreditation management, we are here to help.

We can help improve your ESG scores as a result of you doing business with us – a purpose-led company, with our own charitable foundation.  

We have an understanding of the range of social value metrics and those that will generate the most impact for you. And, we know how you can implement and measure them.

Through our Foundation we can introduce you to a network of social enterprises who all support each other.

By working with our ESG consultancy service, and improving your ESG practices, we can help increase access for your funding needs.
Collaborative consultancy, methodical measurement
Strong, clear social value reporting with actionable plans
As demonstrating social value grows as a priority, to improve reputation, reduce risk and increase efficiency, we'll see a shift in this space, with robust and transparent reporting being demanded.
Integration
Organisations should look to integrate social value reporting into their financial and operational reporting processes.
Procurement
Procurement departments will weight on social return on investment (SROI) and tender processes are increasingly focusing on social value and ESG. Therefore, businesses that have not generated much social value or embraced ESG will find themselves struggling to win these contracts.
ESG scoring
There is growing pressure from investors, governments and legislative bodies on businesses to embrace ESG and improve their scores. By focusing on social value, businesses can improve their 'S' scores (social) for ESG to help satisfy investors, governments, and legislative bodies.



Don't just take
our word for it…
Commercial deliver. We are fortunate to work with some amazing partners. Here are some examples of great things we hear every day.
The new Walsall Housing Group office is a fantastic, fresh and modern workplace thanks to the wonderful work of the Commercial interiors team. They created a steering group to work alongside us to understand our demands and held regular meetings during the design process to keep us informed of the progress. Our desire was for a more collaborative space, with meeting booths and one-to-one seating, rather than traditional desks – and they delivered a fantastic final fit-out over the full four-floor building.
Each year, Commercial supplies accessory packs to graduate trainees at a leading accountancy firm, which are then picked, packed, and delivered to their home addresses by the Commercial Foundation. This not only guarantees that every new employee has the necessary equipment to be productive from their first day but also allows their IT team to focus on other responsibilities. Collaborating with the Commercial Foundation generates substantial social value returns on investment for the firm and contributes to improving the lives of the Foundation's volunteers.
Wollens have enjoyed a long-standing and fruitful partnership with Commercial because they are always introducing innovations and improvements to our IT environment. As the threat of cyber-attacks increases it was vital that we strengthened our capabilities for dealing with a ransomware attack with a cloud-based backup solution. Our solution means data cannot be altered or deleted, giving us a crucial way of recovering data to minimise any potential downtime and financial losses
Working with Commercial for our branded materials has proved to be effective and collaborative. The team is efficient and they listen to requests for improvements. Commercial has made branded goods simple.
As E-commerce in retail continues to grow, Commercial's stock-management and fulfilment expertise has allowed a leading UK retailer to free huge amounts of warehouse space. Commercial took on the stocking of our employee uniform, transferring to a new supplier with the management of the supply being consolidated into their existing supply accounts. Not only did this free vital space in their distribution centre, the consolidated supply of all GNFR delivered significant delivery cost savings.
At JoJo Maman Bébé we are happy to work with the Commercial Foundation and support inspiring work they do to help disadvantaged young adults. Like us, the Foundation are a B Corp certified organisation that is proven to put purpose ahead of profits. We have enjoyed working with their volunteers to help with a mug-making activity. We are now working alongside them to create an introduction gift for our new employees, these include printed mugs, pens and notebooks.
Click here to partner with Commercial's experts and thrive in your industry.
Frequently Asked Questions
We'd love to talk to you about the benefits of Commercial's expertise and ESG consultancy services in creating social value. Here's some information to get you started:
What is ESG Consultancy Services?
ESG (Environmental, Social and Governance) Consultancy Services provides advice and guidance on how to create social value in the modern workplace. Through creating sustainable and ethical practices, ESG Consultancy Services helps organisations to create a positive impact on the environment, society and the economy.
What types of services do ESG Consultancy Services offer?
They usually offer a range of services, including sustainability strategy development and implementation, corporate social responsibility (CSR) consulting, stakeholder engagement, and reporting and analysis.
How can ESG Consultancy Services help create social value in the workplace?
By developing and implementing sustainable, ethical practices that benefit all stakeholders, including employees, customers, suppliers and the environment. This includes activities such as improving working conditions, developing corporate social responsibility initiatives and reducing environmental impacts.
What are the benefits of using ESG Consultancy Services?
The benefits include improved corporate image and reputation, increased employee engagement and productivity, cost savings from improved operational efficiencies and greater access to capital. Additionally, ESG practices can help organisations build trust and credibility with stakeholders, attract and retain top talent and ensure compliance with regulations.
What challenges might organisations face when implementing ESG practices?
Challenges can include a lack of understanding, resources, or budget. Additionally, some organisations may find it difficult to measure and track the impact of ESG initiatives, or to align their ESG goals with their business objectives.
How can organisations ensure their ESG initiatives are successful?
By working with ESG Consultancy Services to develop an effective strategy and action plan, setting clear objectives and milestones and ensuring all stakeholders are engaged in the process. Additionally, organisations should monitor and report on progress towards their ESG objectives.
How can organisations overcome these challenges?
Organisations can overcome these challenges by working with ESG Consultancy Services to develop an ESG strategy that is tailored to their specific goals and objectives. Additionally, organisations should focus on building a culture of sustainability and ethical practices and dedicate resources and budget to ESG initiatives.
What are the most important aspects of an ESG strategy?
The most important aspects include setting clear objectives, developing an action plan to achieve those objectives and measuring and reporting on progress. Additionally, it is important to ensure that ESG initiatives are aligned with business objectives and that all stakeholders are engaged in the process.
What are the potential risks associated with ESG initiatives?
Potential risks include reputational damage, regulatory fines and lost business opportunities due to inadequate ESG practices. Additionally, if organisations do not have a clear strategy or action plan, ESG initiatives can become costly and time-consuming.
How can organisations mitigate these risks?
Risks can be mitigated by working with ESG Consultancy Services to develop a comprehensive and effective ESG strategy, engaging all stakeholders and measuring and reporting on progress towards ESG objectives. Additionally, organisations should ensure that ESG initiatives are aligned with their business objectives.
EXPLORE OUR SERVICES
Other areas of interest
We offer more than just software support: our specialists are here to maximise the potential of your business, enhance efficiency, and create a smarter, safer business environment for you.

Esos Compliance
Ensure ESOS compliance with our expert consultancy service. We provide comprehensive support in meeting Energy Savings Opportunity Scheme requirements and maximising energy efficiency in your organisation.

Iso 14001 & 50001
Ensure environmental and energy management excellence with our ISO consultancy services. We guide organisations in achieving and maintaining compliance with these internationally recognised standards.

Supply Chain
Optimise your supply chain with our expert consultancy services. We provide strategic guidance to enhance efficiency, sustainability, and resilience in your end-to-end supply chain operations.
At Commercial, customer safety and data security are paramount.
That's why we utilise one-time passwords (OTP) to verify email addresses and ensure a secure user experience.
When communicating with us via our website,  you'll receive a unique OTP via email, which acts as a temporary code to confirm your identity.
This additional layer of authentication safeguards against unauthorised access and protects your personal information from potential threats. By implementing OTP verification, we maintain the highest standards of confidentiality, providing our valued customers with peace of mind and a safe environment for their online interactions.
Your trust is our priority, and we are committed to upholding the utmost security measures to protect your data at every step.
Send our Consultancy Services team a message