Print that helps you stand out
Large format printing solutions that create visual impact for your business.
79% of print jobs are digital, with the remaining 21% being lithographic.
The UK's large format printing market is projected to reach £1.2 billion by 2024.
Digital printing accounts for over 40% of the UK printing market.
UK businesses spent an average of £4.4 million a year on printing services in 2018.
LARGE FORMAT PRINTING
Unrivalled expertise for your large format print requirements.
In a crowded marketplace, we'll help you source the highest quality large format printing solution that will ensure your organisation is noticed by the right people.
We will work closely with to you manage, source and supply all your large format printing requirements.
From advice about the most suitable and sustainable substrates to design and eco-friendly logistics, we've got everything covered.
OVERCOMING YOUR CHALLENGES
From compliance to consistency, we help solve your printing puzzles.
With so many options available when it comes to your large format printing needs, it can be difficult to know where to start and how to make the best choice for your business.
That's where we can help. Working closely with you, our expert team of print managers will be with you every step of the way.
Here are some of the most common challenges we hear about:

The right provider
We're focused on quality, sustainability and meeting your lead times.
Consistent quality
Ensuring colour management printing standards across a broad range of different materials and technologies.
Managing costs
Balancing cost with benefits of the optimum finished product.
Meeting deadlines
Ensuring we deliver to tight turnarounds to support your event or campaign.  
Brand compliance
Ensuring we meet your brand expectations at all times.
Click here to optimise your business strategies with Commercial's data-driven insights.
Request a call
Contact us today
Staying one step ahead of advances in print technology and trends
The world of printing is fast moving, and technology can change quickly. We'll make sure you have the most up-to-date advice so that you can find solutions that best suit your needs.
Advancements
Whether it's UV-curable, latex or eco-solvent inks, these all allow for faster turnaround times, better colour accuracy and more cost-effective digital print production.
Customisation
The prevalence of unique, one-of-a-kind prints is increasing. Driven by advances in printing technology and software that provides greater flexibility.
Sustainability
As more and more businesses look to demonstrate their green credentials, we're seeing more recycled and biodegradable materials being used coupled with our energy-efficient printing technologies.
Integration
The integration of digital and physical marketing allows organisations to create more cohesive and immersive brand experiences across multiple platforms.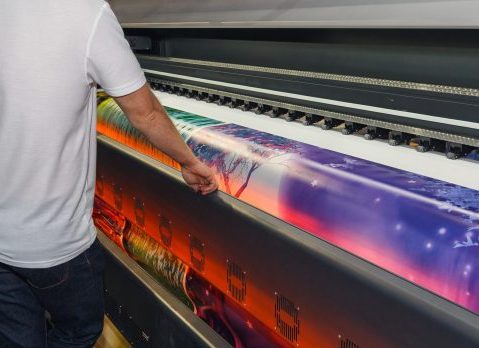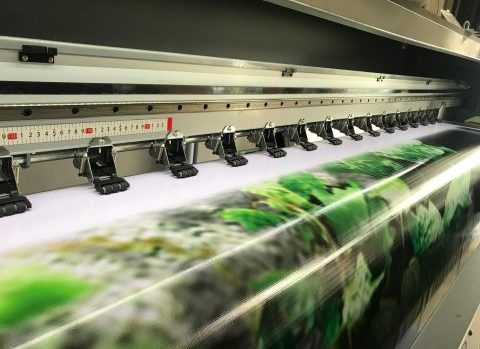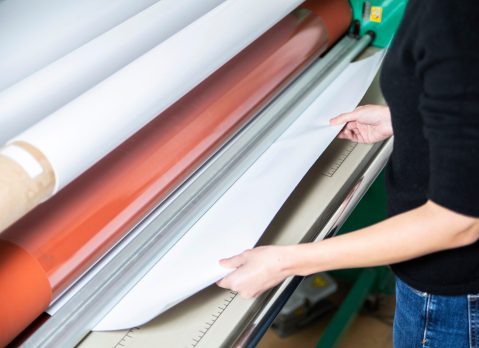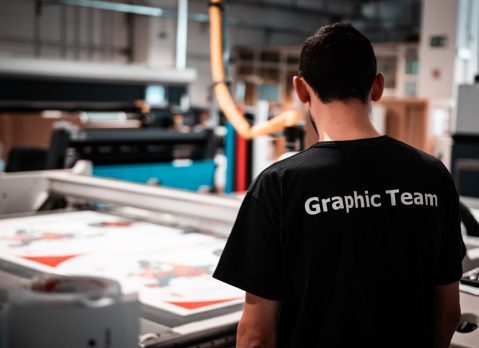 Don't just take
our word for it…
Commercial deliver. We are fortunate to work with some amazing partners. Here are some examples of great things we hear every day.
The Tesco procurement team have been delighted with the way Commercial share our desire to entrench sustainability into our supply chain – we really are kindred spirits. Our ethical and sustainability policies are of paramount importance to our reputation and the Commercial team reviewed and approved all products in a short timeframe. Commercial are already committed to the ETI base code and are working on achieving EcoVadis accreditation for all suppliers on the Tesco account.
We understand your business
Our team of expert print managers will work alongside you to help select the most sustainable and cost-effective products and, of course, ensure they are delivered in the fastest possible time.
Full-service capabilities
We offer a wide range of add-on services, including design, storage and fulfilment, so you can rely on Commercial for all aspects of large format printing projects, from start to finish.
Our team of experienced printing professionals provide consultative support throughout the printing process and guide clients towards the most sustainable materials for their requirements.
Commercial has the resources and capacity to handle any size large format print project, making it an ideal partner for businesses and print requirements of all sizes.
Commercial is committed to sustainability and can always offer eco-friendly printing options, as well as sustainable packaging and eco-friendly shipping options.
Identifying any inefficiencies and implementing solutions to help reduce costs and improve productivity.
Bulk printing to benefit from economies of scale or reducing reliance on single use plastic can help reduce expenditure.
We will always ensure that the highest quality and accuracy standards are maintained at all times for the entire process.
Here to help your business and our connected communities.
We want our clients to think of us as more than just a supplier. We do this by adding value not just through the range of services we provide, but also looking at ways we can support social, ethical and sustainable causes.
One trusted partner for all your print needs
Managing multiple supply partners can be time-consuming and make it more challenging to deliver consistency in your print quality and branding. Our corporate print team provides a single point of procurement, whether that's for your large format exhibition panels, branded clothing, marketing collateral or inventory management for the print you require most regularly.
Embracing sustainability within print services
Commercial has been working hard to reduce our environmental impacts for many years, and this includes sharing all that we've learned with our clients. We provide sustainable and eco-friendly print solutions, using recycled materials, biodegradable inks and with a constant eye on reducing waste and carbon emissions. This helps our clients reduce their environmental impact and meet their sustainability goals too.
Supporting young people through the Commercial Foundation
We launched our social enterprise in 2015 to support disadvantaged young people, giving them the opportunity to attend an eight week No Limits workshop. This gives them the tools they need to help find work or access education.
A full digital print facility is also part of the social enterprise, giving young adults an opportunity to gain valuable work experience and our clients to purchase print items from a Community Interest Company. This sees profits reinvested to further support those involved in the No Limits workshop.
Take your business to new heights – click to access Commercial's expert advice and support.
Request a call
Contact us today


Don't just take
our word for it…
Commercial deliver. We are fortunate to work with some amazing partners. Here are some examples of great things we hear every day.
The new Walsall Housing Group office is a fantastic, fresh and modern workplace thanks to the wonderful work of the Commercial interiors team. They created a steering group to work alongside us to understand our demands and held regular meetings during the design process to keep us informed of the progress. Our desire was for a more collaborative space, with meeting booths and one-to-one seating, rather than traditional desks – and they delivered a fantastic final fit-out over the full four-floor building.
Each year, Commercial supplies accessory packs to graduate trainees at a leading accountancy firm, which are then picked, packed, and delivered to their home addresses by the Commercial Foundation. This not only guarantees that every new employee has the necessary equipment to be productive from their first day but also allows their IT team to focus on other responsibilities. Collaborating with the Commercial Foundation generates substantial social value returns on investment for the firm and contributes to improving the lives of the Foundation's volunteers.
Wollens have enjoyed a long-standing and fruitful partnership with Commercial because they are always introducing innovations and improvements to our IT environment. As the threat of cyber-attacks increases it was vital that we strengthened our capabilities for dealing with a ransomware attack with a cloud-based backup solution. Our solution means data cannot be altered or deleted, giving us a crucial way of recovering data to minimise any potential downtime and financial losses
Working with Commercial for our branded materials has proved to be effective and collaborative. The team is efficient and they listen to requests for improvements. Commercial has made branded goods simple.
As E-commerce in retail continues to grow, Commercial's stock-management and fulfilment expertise has allowed a leading UK retailer to free huge amounts of warehouse space. Commercial took on the stocking of our employee uniform, transferring to a new supplier with the management of the supply being consolidated into their existing supply accounts. Not only did this free vital space in their distribution centre, the consolidated supply of all GNFR delivered significant delivery cost savings.
At JoJo Maman Bébé we are happy to work with the Commercial Foundation and support inspiring work they do to help disadvantaged young adults. Like us, the Foundation are a B Corp certified organisation that is proven to put purpose ahead of profits. We have enjoyed working with their volunteers to help with a mug-making activity. We are now working alongside them to create an introduction gift for our new employees, these include printed mugs, pens and notebooks.
Frequently Asked Questions
Our expert team is on hand to answer any questions you may have. Here are a few common queries you may find helpful.
What is print management?
Managing the printing needs of businesses, including large format printing. We can provide services such as project management, cost-effective printing solutions, and quality control.
What other support services do you provide?
Project management, event management, stock management, and order fulfilment. We also provide consultation and assistance in selecting the best material and equipment for a job.
What are the benefits of using a print management service?
Benefits include cost savings, quality assurance, and a streamlined process for large format printing. We can also help to ensure that projects are completed on time and within budget.
What types of large format printing can you provide?
Options include digital printing, screen printing, wide format printing and litho offset printing.
What materials are used for large format printing?
Materials used for large format printing can include paper, vinyl, canvas, correx, foamex and recycled pvc.
What is the turnaround time for large format printing projects?
This varies based on the complexity of the project and the material used. Generally, turnaround times range from one to five days.
What is the cost of large format printing?
We'll work closely with you to ensure any print solution works within your budget so that it's as cost effective as possible without compromising on quality.
What is the quality of the printing?
This is dependent on the material used, the printing process, and the skill of the printer. We'll help ensure high-quality printing by selecting the best material and equipment for the job.
What is the best way to ensure a successful large format printing project?
To work with our expert print managers who can provide consultation and assistance to deliver the best result.
What is the best way to keep costs down when ordering large format printing?
It's all about selecting the right material and equipment for the job. We'll work with you to ensure cost-effective printing solutions.
EXPLORE OUR SERVICES
Other areas of interest
Discover more than just Branded Clothing with us – explore a world of Branded Merchandise, impeccable Catering, eco-friendly Cleaning Products, insightful Client Analytics, personalised Client Experience, and cutting-edge Clothing designs.

Marketing Print
Amplify your business marketing with our professional print materials. From brochures to flyers, we deliver visually compelling collateral that effectively communicates your brand message.

Operational Print
Streamline your business operations with our efficient operational print solutions. From forms to labels, we provide reliable printing services to optimise your day-to-day processes.

Point Of Sale
Boost your business marketing with our eye-catching POS solutions. We offer customised displays and promotional materials that drive engagement and increase brand awareness.