Every organisation is unique. We think Commercial is pretty special. Scroll on for a little taster and if you think we could be a great fit, let us know!
Be inspired.
Every. Working. Day.
There's a certain spirit that sets Commercial apart. It's an attitude we all share, and we call it
Commercial by Nature.
It means that we pour all our efforts into helping our clients to develop better ways of working, in a sustainable and socially valuable way. We go the extra mile for our clients and for each other. We push boundaries. We look to the future. To coin a phrase, we get s*** done.
Because we all have that spirit, Commercial is an incredibly focused and motivating place to work, encouraging each other to be the very best we can be.

Imaginative
Always curious, looking forward

Collaborative
Supporting each other to flourish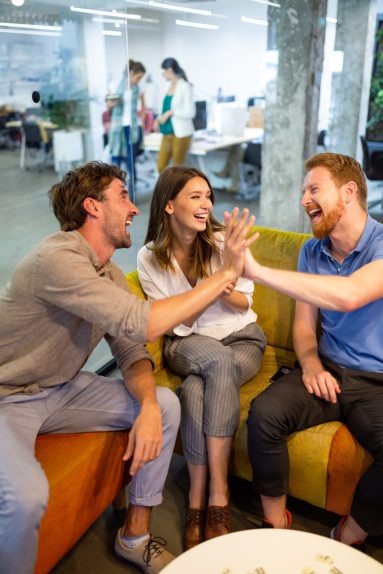 BORN FOR IT
The essence within
We talk about our team as our 'work-family'. It's a remarkable blend of individuals from very varied backgrounds and across generations. We share in common a spirit that's inquisitive, courageous and determined. We care. We have fun. We take the world, and our role in it, very seriously. Over the years, we've learnt to recognise this essence in others. It's why we think that perhaps Commercial people are born, not made.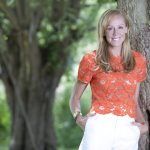 Simone Hindmarch
Co-founder and managing director
Meet the Team
Commercial Corner
Welcome to Commercial Corner, a video series where we meet the team, get a glimpse behind the scenes and hear from our fabulous people about their roles at Commercial.
We've spoken to a complete cross-section of our team, from up-and-coming talents to seasoned professionals, and even our company's founders.
The aim is to give you a window into our world and discover what makes our team tick – and we even throw in a trivia test too.
Whether you're a first-time visitor or a long-time friend, we hope these videos give you a real insight into the wonderful people that make Commercial what we are today.
Engage in a Vibrant Workplace
Be a part of a dynamic team that values collaboration, diversity, and camaraderie.
Empower, Support, Belong, and Grow with Commercial
At Commercial, we are a company that believes in creating a workplace where every individual can thrive and excel. Our organisations thos is founded on four core principles – Empower, Support, Belong, and Grow – designed to unleash the potential of our employees and foster a culture of positive change and personal development.

Empower
Become a Change Champion
Our award-winning programme inspires and empowers employees to make a difference to the whole of Commercial. As a Change Champion, you'll be able to have a brilliant idea and run with it, delivering ingenious solutions to social sustainability and green issues.

Support
Get involved in charities
You will have the chance to nominate and vote on a charity that Commercial will support for 12 months. Sponsored events will be held throughout the year, and every month you'll be able to take part in our charity lottery draw

Belong
Participate and thrive
Embed yourself in our inclusive, engaging, friendly and supportive team environment, where strong values dominate, and every individual can be proud of the part they play. Where we work hard, and then play hard.

Grow
Explore your potential
Every day is different, challenging, and inspiring. We'll help you learn new skills, work with different teams – or even try new roles – to gain an exceptional wealth of experience. A structured career plan will help you move forwards and upwards.




YOUR NEXT CAREER HIGHLIGHT
Take a look at our current vacancies!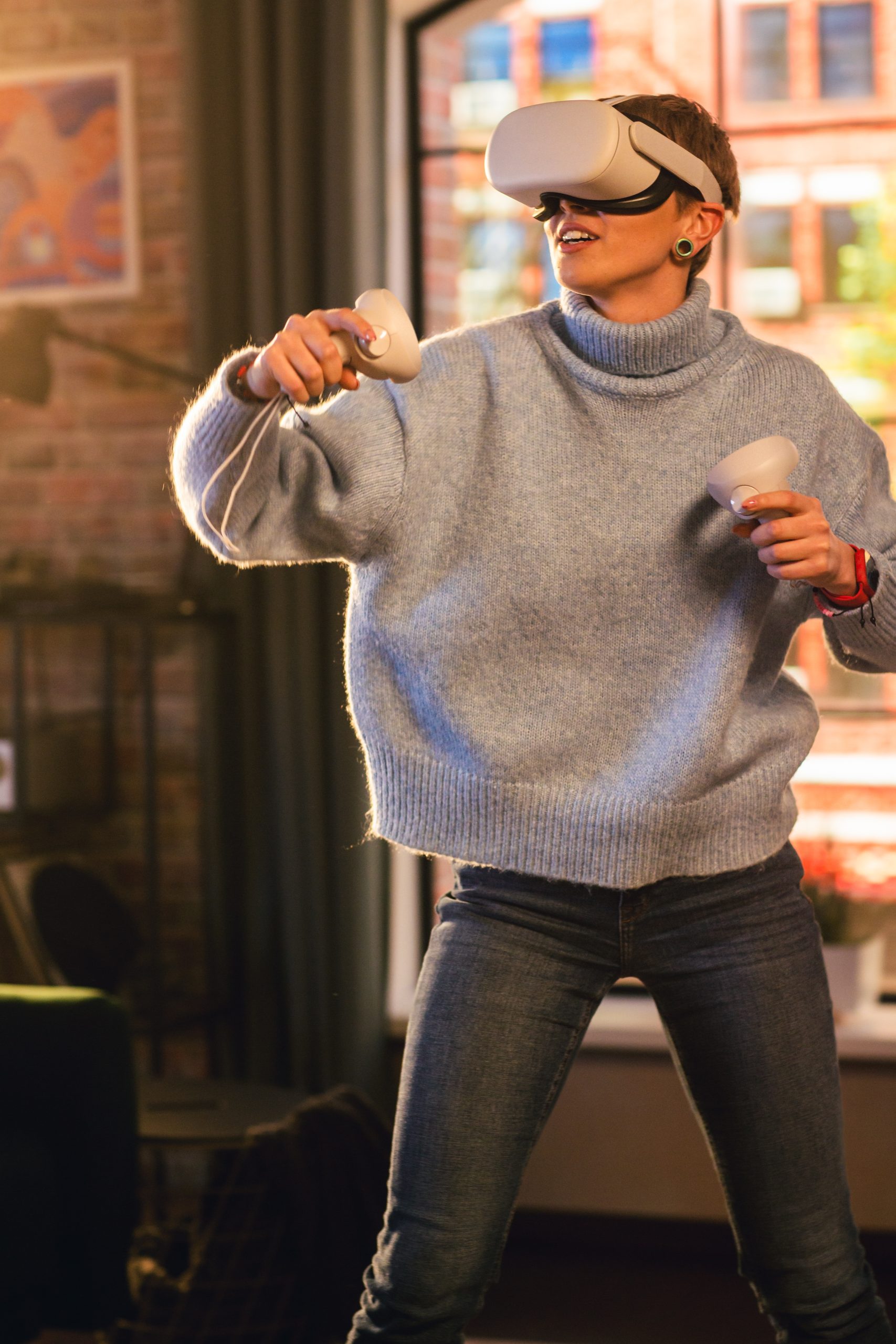 we welcome
all applicants

OUR COMMITMENT
An experience where anything is possible, and everything is achievable.
Commercial is committed to creating an inclusive working environment where anyone and everyone feels welcome, valued, and able to thrive. We realise our people are our biggest asset so we are committed to providing a positive, inclusive environment where every colleague can contribute to the growth of the business. Thanks to our high-performing and highly supportive team environment, we allow talent to grow, so our people can be proud of the contributions they make and of the important work we do.
We welcome any and all applications, irrespective of social and cultural background, age, gender, disability, sexual orientation, or religious belief.
Contact our team today
01242 703400
Pioneering purpose
Empowering progress for
personal and professional excellence
Commercial stands as an organisation guided by purpose, professionalism, personal connections, and progress. Our commitment to making a positive impact drives us to tackle environmental and social challenges. We attract top-notch professionals, empowering them to excel in their roles. Within our energising work culture, individuality is celebrated, and personal growth is fostered. With a progressive mindset, we stay at the forefront of innovation, allowing us to exceed expectations and drive positive change in the business world and beyond.
Making a Positive Impact
At Commercial, purpose drives everything we do. We are committed to addressing business-related environmental, social, and ethical issues head-on. We don't just talk about sustainability and social responsibility; we take tangible actions to make a positive impact on the world around us.
Our dedication to purpose goes beyond meeting minimum standards; we go above and beyond to tackle these issues proactively.
From implementing eco-friendly practises to supporting community initiatives, we are determined to leave a lasting and meaningful legacy for future generations.
Attracting Top Talent
Our pursuit of excellence is reflected in the calibre of our staff. At Commercial, we attract and retain top talent with outstanding sector experience. We recognise that our success is directly linked to the skills and expertise of our team members.
By hiring high-achieving professionals, we ensure that our workforce is equipped to deliver exceptional results day in, day out. Our commitment to professional development doesn't end with recruitment; we continuously empower our employees to enhance their skills and stay at the forefront of their respective fields.
With a focus on professionalism, we maintain a standard of excellence that our clients can trust.
Nurturing an Energising Work Culture
At Commercial, we understand that a thriving work culture values individuality and fosters a sense of enjoyment and fulfilment. Our workplace is more than just a space for work; it's a place where our employees feel energised, supported, and valued.
We encourage a friendly and open environment that encourages personal growth and fosters strong connections between team members. By nurturing a positive and engaging atmosphere, we cultivate a team of happy and motivated staff who are eager to go the extra mile.
We recognise that individuals are the heartbeat of our organisation, and their passion and dedication fuel our success.
Embracing Innovation
In a rapidly changing world, Commercial embraces a progressive mindset to stay ahead of the curve. We aren't afraid to challenge conventions and do things differently to exceed customer demands and expectations. Innovation is at the core of our approach, and we continuously seek new ways to improve our business processes, products, and services.
Whether it's adopting cutting-edge technologies, exploring sustainable practises, or finding creative solutions to complex challenges, we approach each endeavour with a forward-thinking perspective.
By being progressive, we empower our team to adapt, evolve, and lead in an ever-changing landscape.
Why not start a conversation?   
Your next career adventure could be closer than you think.
So, when you've browsed our site and viewed our current vacancies, let's start a conversation.
Welcome to Our Gallery
Where Your Commercial Journey Comes to Life
Can you picture yourself at Commercial?
Step into our gallery, and let your imagination take flight as you explore the vibrant tapestry of experiences that await you. Here, we paint a vivid portrait of a workplace that goes beyond the ordinary, embracing purpose, passion, and progress. As you stroll through the halls of our gallery, you'll witness the remarkable story's of our team members, each contributing their unique brushstrokes to the canvas of our success.
From purposeful initiatives that make a positive impact to the professional excellence of our high-achieving staff, and the personal connections that nurture a dynamic work culture, our gallery showcases the artistry of Commercial's journey.
So, come, let your aspirations and dreams blend with the colours of possibility, and see yourself in the masterpiece that is Commercial.









Your next office
could be one of ours
We are committed to seeking out talent from every walk of life, with diverse backgrounds and experiences, to join our community. It's not just about finding employees; it's about discovering the visionary leaders who will play an integral role in propelling us towards our collective vision.
Head Office
Liddington Park, Old Station Drive,
Leckhampton, Cheltenham, Gloucestershire.
GL53 0DL
Carrwood Park,
Selby Road,
Leeds, West Yorkshire.
LS15 4LG
1 Aintree Road,
Perivale,
Greenford, Middlesex.
UB6 7LA
Send our People and Culture team a message
reinforcing our reputation as a trusted partner
Our People & Culture Team are playing an indispensable role in shaping the heart and soul of our organisation. Their genuine passion for nurturing a positive workplace culture and their relentless pursuit of excellence have left an indelible mark on us all. I am truly grateful for their efforts and I wholeheartedly embrace the way in which they seek to empower our workforce and achieve remarkable success. Check out our vacancy board and take your next step on the ladder.

Co-founder and managing director