Hospitality for your guests and colleagues that won't cost the earth.
The UK business catering market is estimated to be worth £4.3 billion by the end of this decade.
Offering quality catering can reduce stress levels in the workplace, leading to better performance and increased creativity.
In 2023, it's anticipated that 8% of people in the UK will be vegan. That's up from 1% in 2019.
The most popular coffee drink in the UK is a latte, with 23% of respondents choosing it as their preferred coffee order.
CATERING SUPPLIES
Bringing you feel-good
taste-good choices
Whether it's the perfect cuppa, barista-style coffee, or snacks to keep the energy-levels up, the quality of your catering sends a message. You want to be inclusive, but today's changing tastes and dietary preferences can seem like a lot to navigate while watching the budget too. Our solution? An extensive range of quality produce from all major brands, including Fairtrade, organic, and vegan-friendly, all with next-working-day delivery.
OVERCOMING YOUR CATERING CHALLENGES
From tastebuds to budgets, we've got you covered
Whether its taste, quality, budget or guaranteeing the products you're purchasing are Fairtrade or sustainably sourced, our experts will listen to your priorities and guide you towards a product range that's right for you.
We believe in making it easy for our clients to make sustainable choices. That's good for your people, profit and the planet.

Managing cost
The costs for providing the daily essentials of beverages and catering items can soon add up. We always keep in balance your budget, while never compromising on quality and value for money.
Expertise
With countless variables to choose from, you may be tempted to just go for the cheapest. We bring years of knowledge to think differently, taking account of sustainable origins, flavour and storage.
Quantity
Standard catering pack sizes may be too big, or too small for your organisation. We have lots of options, particularly for multi-occupancy workspaces, that are budget friendly and flexible.
Delivery & storage
It's a common dilemma; lacking capacity to store bulk-pack items but needing a continuous supply. We offer next-day delivery, and can even coordinate your catering items with office supplies and cleaning products, consolidated on one delivery.
Sustainably sourced
Protecting the ethical values and brand of your own organisation means caring about every part of your supply chain. We source many Fairtrade products guaranteeing that farmers, producers and labourers receive fair wages and labour practices.
Don't miss out on Commercial's expert advice – click here to gain a competitive edge.
Request a call
Contact us today
Don't just take
our word for it…
Commercial deliver. We are fortunate to work with some amazing partners. Here are some examples of great things we hear every day.
Commercial devised a cost-effective and reliable solution to ensure that staff at a leading UK retailer had the supplies they needed for their all-important cuppa. Using consumption data, the team calculated an order pack of tea, coffee, milk, sugar, cups, and stirrers that offered better value than the retailer's previous vending solution. By adding the new supplies to existing deliveries, they consolidated costs and made significant savings to their carbon footprint.
Nothing stands still in the world of hospitality, so what's new in catering?
Our team is always looking for new and interesting innovations that we can bring to our clients, with an eye on trends that may translate from the high street to the office.
Global growth
Our daily rituals show no sign of abating, with the tea and coffee market globally predicted to be worth nearly $150 billion by 2024. Research suggests that black tea, green tea, oolong tea, and white tea top the international favourites, alongside espresso, cappuccino, macchiato and latte.
Clean coffee
There's a new generation of coffee-lovers who are turning to their daily brew for some "clean energy". From added vitamins to fortifying with whey, watch out for innovations that respond to a growing interest among consumers for a healthier coffee.
Plant-based creamers
The addition of more plant-based creamers into the market adds a new and exciting element to the taste and flavours of our hot beverages, as well as fruit and herbal-based hot drinks, cold coffee and ready to drink beverages and seasonal flavours.
Sustenance
With the cost-of-living impacting so heavily throughout our communities, some companies are supporting their teams by providing breakfast clubs and food subsidies.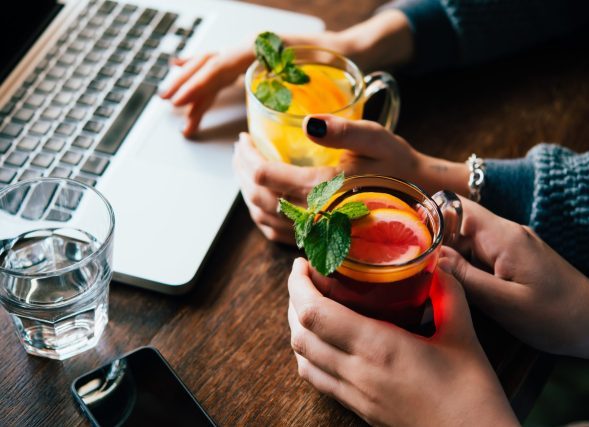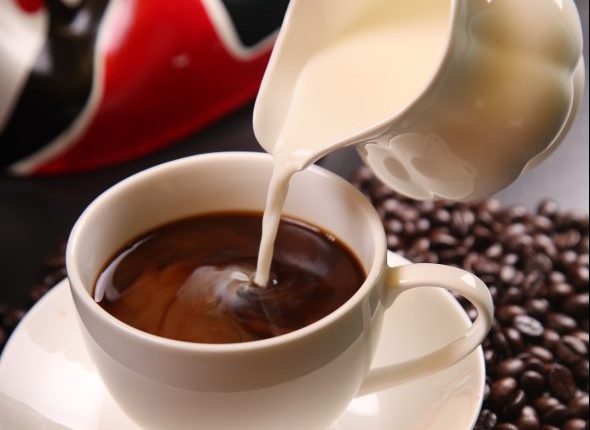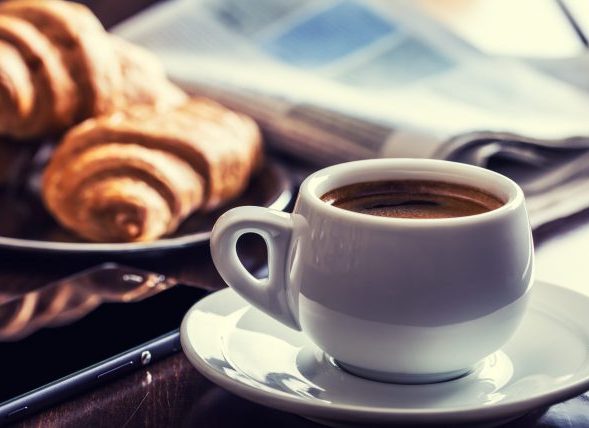 Just your cup of tea, coffee
or vegan-friendly alternative
We'll work with you to hand-pick a suite of items for colleagues to choose from, including hot beverages, cold brews, speciality and flavoured teas, cold drinks, biscuits and sweet treats, giving you the flexibility to adapt to suit your budget.
Because we believe in making things simple, we can also supply white goods from fridges to microwaves and kettles, plus cutlery, crockery and glassware. Everything you need to make a great impression.

Everything you need
That's one trusted source, for all your daily catering essentials, right down to the teaspoons.

Seasonal menus
We'll never let the menu get stale, with seasonal alternatives tried and tested by our experts.
There are lots of great reasons why clients choose Commercial to be their catering partner.
Commercial takes a partnership approach built on trust, guaranteeing a consistent supply of products and associated cost savings, always with our client's best interests at heart.
We provide easy access to a range of items available through one source and not multiple vendors, which saves time, hassle and cost.
Delicious beverages and snacks to suit every taste, we'll design an order menu that balances choice with budget, keeping things simple.



Don't just take
our word for it…
Commercial deliver. We are fortunate to work with some amazing partners. Here are some examples of great things we hear every day.
The Tesco procurement team have been delighted with the way Commercial share our desire to entrench sustainability into our supply chain – we really are kindred spirits. Our ethical and sustainability policies are of paramount importance to our reputation and the Commercial team reviewed and approved all products in a short timeframe. Commercial are already committed to the ETI base code and are working on achieving EcoVadis accreditation for all suppliers on the Tesco account.
The new Walsall Housing Group office is a fantastic, fresh and modern workplace thanks to the wonderful work of the Commercial interiors team. They created a steering group to work alongside us to understand our demands and held regular meetings during the design process to keep us informed of the progress. Our desire was for a more collaborative space, with meeting booths and one-to-one seating, rather than traditional desks – and they delivered a fantastic final fit-out over the full four-floor building.
Each year, Commercial supplies accessory packs to graduate trainees at a leading accountancy firm, which are then picked, packed, and delivered to their home addresses by the Commercial Foundation. This not only guarantees that every new employee has the necessary equipment to be productive from their first day but also allows their IT team to focus on other responsibilities. Collaborating with the Commercial Foundation generates substantial social value returns on investment for the firm and contributes to improving the lives of the Foundation's volunteers.
Wollens have enjoyed a long-standing and fruitful partnership with Commercial because they are always introducing innovations and improvements to our IT environment. As the threat of cyber-attacks increases it was vital that we strengthened our capabilities for dealing with a ransomware attack with a cloud-based backup solution. Our solution means data cannot be altered or deleted, giving us a crucial way of recovering data to minimise any potential downtime and financial losses
Working with Commercial for our branded materials has proved to be effective and collaborative. The team is efficient and they listen to requests for improvements. Commercial has made branded goods simple.
As E-commerce in retail continues to grow, Commercial's stock-management and fulfilment expertise has allowed a leading UK retailer to free huge amounts of warehouse space. Commercial took on the stocking of our employee uniform, transferring to a new supplier with the management of the supply being consolidated into their existing supply accounts. Not only did this free vital space in their distribution centre, the consolidated supply of all GNFR delivered significant delivery cost savings.
At JoJo Maman Bébé we are happy to work with the Commercial Foundation and support inspiring work they do to help disadvantaged young adults. Like us, the Foundation are a B Corp certified organisation that is proven to put purpose ahead of profits. We have enjoyed working with their volunteers to help with a mug-making activity. We are now working alongside them to create an introduction gift for our new employees, these include printed mugs, pens and notebooks.
There's more to Commercial's menu than great catering products
Our team doesn't just bring knowledge and experience to solve your catering challenges. Partnering Commercial is all about collaboration, pushing boundaries to keep our clients at the forefront of best business practice.
Demonstrating an ethical supply chain
Commercial's deep, long-held belief is that what's good for business should be good for people and the planet. We offer an extensive range of sustainably sourced products, upholding fair prices to the producers and known for their high quality.
Keeping things fresh
Our team's knowledge of industry trends means the range of items we supply is up to date, relevant and interesting, taking account of changing tastes and dietary needs. We're full of great ideas and happy to share them.
Responsive and personal service
When it comes to special events and seasonal activities, we'll work with your brief to personalise items to dietary requirements or particular requests. We can even brand catering products for you.  It's all part of our client-first service.
Click to access Commercial's expert advice and optimise your business strategies.
Request a call
Contact us today
Frequently Asked Questions
If you're interested in learning more about the technology that can support greater collaboration in your organisation, let's talk.
How much can I expect to pay when outsourcing catering?
The cost will vary depending on the type and complexity of services required. We'll work with you to understand your budget and priorities, to tailor a plan just for you.
What other services can Commercial provide in addition to catering?
We can provide a range of other services that benefit your facilities team, such as cleaning products and equipment, uniforms and workwear, signage and more.
What safety measures should I take when outsourcing catering?
It is important to ensure that the supplier adheres to health and safety regulations and has appropriate insurance. Additionally, you should ensure that any food and beverage services provided meet the highest standards of hygiene and quality.
What are the benefits of outsourcing catering to a Commercial?
Outsourcing catering to our experienced team can offer cost savings, access to specialist expertise and resources, greater efficiency, choice, and more flexibility.
What's involved in outsourcing catering to a facilities service supplier?
This is the process of contracting with a professional company to provide catering services on a business-to-business basis.
How do I ensure that the catering services provided are of a high quality?
We understand that the supplier you choose must be experienced and reliable. We're proud of the reputation we've established, and we are always willing to provide references.
What steps should I take to ensure a successful catering event when outsourcing to a B2B facilities service supplier?
It is important to discuss your requirements in detail and ensure that the supplier understands your needs. Additionally, you should ensure that the supplier is experienced and reliable and read reviews to get a sense of the supplier's reputation.
What are the risks associated with outsourcing catering?
We understand that the main risk associated with outsourcing catering is that the supplier you choose may not provide the quality of service that was promised. That's why we begin by discussing your requirements in detail to ensure we understand your needs. And with a team as experienced as ours, you'll gain quality service and peace of mind.
EXPLORE OUR SERVICES
Other areas of interest
We offer more than just software support: our specialists are here to maximise the potential of your business, enhance efficiency, and create a smarter, safer business environment for you.

Cleaning Products
Maintain a pristine business environment with our superior cleaning products. From disinfectants to janitorial supplies, we offer reliable solutions for a spotless workplace.

Cost In Use Audit
Drive efficiency in your  cost in use with our comprehensive audit services. Identify cost-saving opportunities, improve efficiency, and maximise your bottom line.

Signage
Make a lasting impression with professional business signage. From indoor displays to outdoor signs, we help you stand out and attract customers with impactful visuals.