Branded merchandise that's full of purpose
Sustainable and high-quality merchandise solutions designed around you
The UK promotional merchandise market is worth an estimated £1.5 billion
Over 70% of all promotional merchandise is manufactured in the UK
80% of consumers claim they have a more positive view of the brand after receiving a promotional product
The most popular promotional products are clothing, such as t-shirts, caps and hoodies, followed by stationery, such as pens and notebooks
HERE WHEN YOU NEED US
Putting your merchandise in safe hands
It can be tough and time-consuming navigating the myriad of options for your branded merchandise needs. 
Take away that stress and feel confident that you're in safe hands by partnering with us. With more than 30 years' experience we can ensure your brand is perfectly represented across your merchandise, reflecting your own environmental values. We work with our global partners and UK manufacturers to source the right products for you, as well and producing a range of merchandise in-house right here, in our social enterprise.
Our team of merchandise experts are on hand to help you select the right sustainable products, at the right price and in within your deadlines.  
Find the perfect branded merchandise provider with ease
Bogged down by
barriers to buy
When it comes to selecting a branded merchandise provider, you want to make sure you make the right choice for your business.

You need to be confident that your provider is experienced, reliable and trustworthy, as well as offering a range of quality products and services. Unfortunately, there can be a range of challenges that can make finding the right provider more difficult. That's why it's important to have a clear plan of action when selecting a merchandise provider, so you can make sure you are getting the best deal for your business.
With this guide, we'll help you navigate the obstacles and find the perfect branded merchandise provider with ease.

Personal approach to support
It can be frustrating dealing with suppliers with faceless websites or chatbots for support.  We offer a personal approach; no call centres, just a team of merchandise experts.
Stock solution for your needs
Rather than just a ship and drop service that many other suppliers provide, we offer a stock solution for all your merchandise needs. This can be dovetailed to all our other business services we offer.
Quality and sustainability
Poor quality and high prices are common complaints in this sector. We remain committed to providing the very best and most sustainable merchandise on the market.
Full chain of custody
Lead times are often misleading, or products don't arrive as advertised, adding to aggravations. We only supply products with a full chain of custody and the product we quote for will be the product you receive.
Transparent merchandise costing
Cost is a big barrier for many, with unclear pricing and additional charges at checkout. Our transparent merchandise costing offers an all-inclusive price with no hidden extras.
Click here to tap into Commercial's wealth of knowledge and revolutionise your business.
Request a call
Contact us today
UnlockING Your Brand Potential
Booming market, key considerations
The demand for branded merchandise is increasing and is set to rise further in the next few years. This positive outlook is driven by several factors.
Differentiation
Organisations set themselves apart with their brand identity and the push for customer engagement calls for branded merchandise.
Speed and ease
E-commerce simplifies the process of shopping for branded merchandise, enhancing accessibility and convenience.
Customisation
The extensive array of choices and the surging appeal of personalised apparel positions this category at the forefront of preferences.
Social impact
At Commercial, each order of branded merchandise generates social impact within our local communities.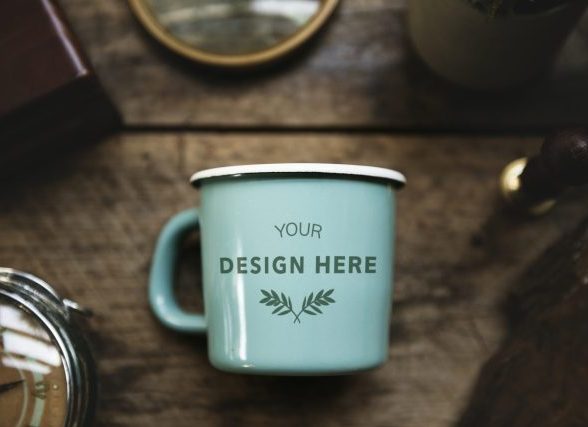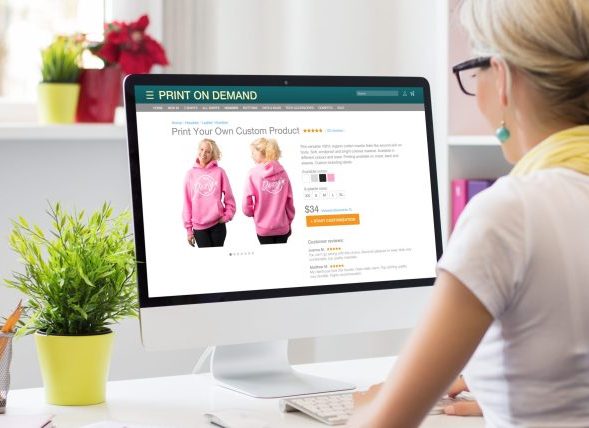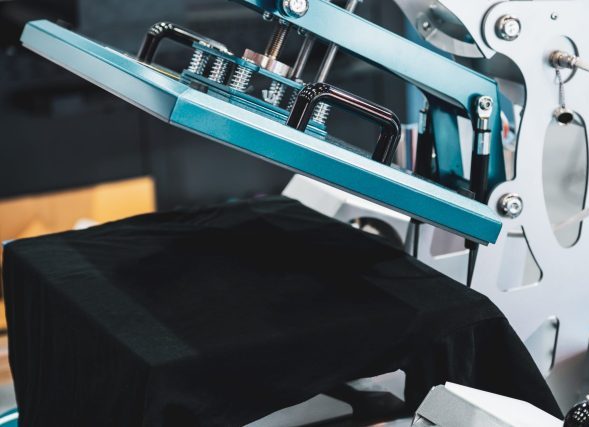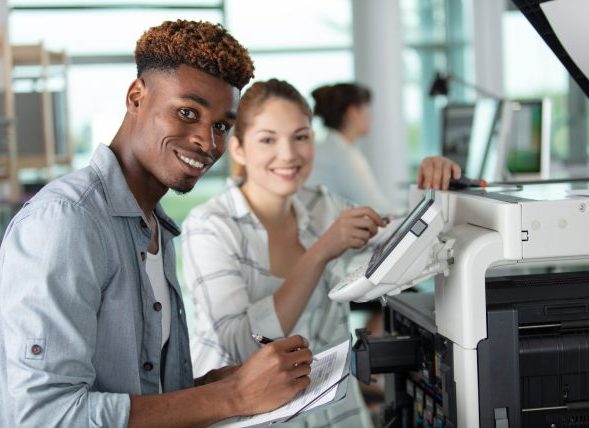 Don't just take
our word for it…
Commercial deliver. We are fortunate to work with some amazing partners. Here are some examples of great things we hear every day.
Commercial has gone above and beyond to supply TSB branded merchandise whenever and wherever we've needed it. They created an ordering platform for our BDMs to request stock deliveries to their home or office addresses, with tailored reporting for management to track stock and spend. They've also helped us reduce carbon emissions from deliveries and paper usage in our supply chain. Plus, they collaborated with us to design and create a bespoke advent calendar for our BDM teams.
sustainability with style
Clear values from day one
We are producing more HR welcome packs than ever before. This indicates a clear shift in employers recognising the importance of sharing the organisation's sustainable and ethical values to new employees.
Not only are these packs a way of representing those core values, but they must also demonstrate sustainable merchandising solutions. Partnering with us ensures just that, working with a responsible supplier who shares the same social and ethical commitments.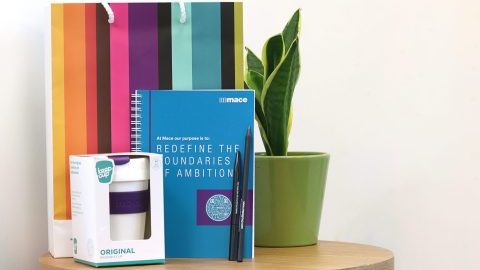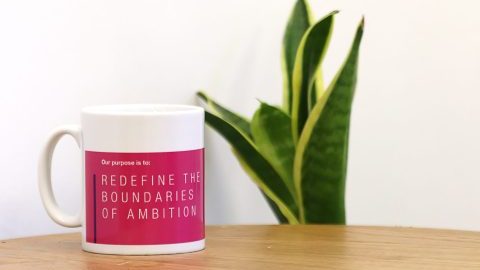 Bespoke campaigns that deliver
We offer a complete merchandise fulfilment and sourcing service which allows you to build bespoke campaigns, from HR packs for new starters to event merchandise to showcase your brands.  And, in partnering with us you can deliver tangible social impacts of up to £3.51 for every £1 spent on merchandise we produce in-house through our social enterprise The Commercial Foundation. 
Our extensive UK warehousing allows us to stock your merchandise and deliver on a next day basis nationwide. We also have a wide range of items available for those last-minute needs.

JUST IN TIME
Deliver on a next day basis nationwide.

SOCIAl value
£3.51 for every £1 spent on merchandise.
Commercial is your smart choice
Commercial is your ultimate destination for branded merchandise, offering a complete solution to fulfill your branding needs.
However, the benefits don't end there; read on to uncover more compelling reasons to choose us for your branded merchandise.
Single source
A single source solution for all your branded merchandise requirements
Sustainability
An extensive range of sustainable, environmentally friendly and ethically sourced products
Social impact
When ordering from the merchandise we produce in-house, you'll be delivering a social impact of £3.51 for every £1 spent with Commercial Foundation's 'We Do Print'
Easy management
We provide in-house merchandise fulfilment and campaign management.
Reporting
Free stock management and management information
Delivery
Free nationwide next day delivery.
Storage
Free storage for fast moving lines.
Bespoke ordering portal
We'll create a tailor built and user-friendly online ordering platform for your organisation.
Digital
Bespoke digital merchandise catalogue.
We're committed to adding value where we can for our clients.  Here are some of the 'extras' you can expect from us.
Great advice
Experienced print account managers for advice and innovative merchandise ideas
Convenience
From express delivery on many items in our branded merchandise product range, to free storage and delivery for bulk orders and welcome packs.
Positive impact
From our fully dedicated sustainable product range and supply chain, to delivering a tangible social impact (every £1 spent = £3.51 in social value), we'll suggest how we can we improve your environmental and sustainable credentials by making simple, small changes to your product selections.
Say yes to success – click to access Commercial's business optimisation tools and services.
Request a call
Contact us today


Don't just take
our word for it…
Commercial deliver. We are fortunate to work with some amazing partners. Here are some examples of great things we hear every day.
The Tesco procurement team have been delighted with the way Commercial share our desire to entrench sustainability into our supply chain – we really are kindred spirits. Our ethical and sustainability policies are of paramount importance to our reputation and the Commercial team reviewed and approved all products in a short timeframe. Commercial are already committed to the ETI base code and are working on achieving EcoVadis accreditation for all suppliers on the Tesco account.
The new Walsall Housing Group office is a fantastic, fresh and modern workplace thanks to the wonderful work of the Commercial interiors team. They created a steering group to work alongside us to understand our demands and held regular meetings during the design process to keep us informed of the progress. Our desire was for a more collaborative space, with meeting booths and one-to-one seating, rather than traditional desks – and they delivered a fantastic final fit-out over the full four-floor building.
Each year, Commercial supplies accessory packs to graduate trainees at a leading accountancy firm, which are then picked, packed, and delivered to their home addresses by the Commercial Foundation. This not only guarantees that every new employee has the necessary equipment to be productive from their first day but also allows their IT team to focus on other responsibilities. Collaborating with the Commercial Foundation generates substantial social value returns on investment for the firm and contributes to improving the lives of the Foundation's volunteers.
Wollens have enjoyed a long-standing and fruitful partnership with Commercial because they are always introducing innovations and improvements to our IT environment. As the threat of cyber-attacks increases it was vital that we strengthened our capabilities for dealing with a ransomware attack with a cloud-based backup solution. Our solution means data cannot be altered or deleted, giving us a crucial way of recovering data to minimise any potential downtime and financial losses
Working with Commercial for our branded materials has proved to be effective and collaborative. The team is efficient and they listen to requests for improvements. Commercial has made branded goods simple.
As E-commerce in retail continues to grow, Commercial's stock-management and fulfilment expertise has allowed a leading UK retailer to free huge amounts of warehouse space. Commercial took on the stocking of our employee uniform, transferring to a new supplier with the management of the supply being consolidated into their existing supply accounts. Not only did this free vital space in their distribution centre, the consolidated supply of all GNFR delivered significant delivery cost savings.
At JoJo Maman Bébé we are happy to work with the Commercial Foundation and support inspiring work they do to help disadvantaged young adults. Like us, the Foundation are a B Corp certified organisation that is proven to put purpose ahead of profits. We have enjoyed working with their volunteers to help with a mug-making activity. We are now working alongside them to create an introduction gift for our new employees, these include printed mugs, pens and notebooks.
Frequently Asked Questions
Got questions? We've got answers. Welcome to our FAQ section, your go-to resource for all the answers you need. Check out the most common queries about our products, services, and everything in between. Can't find what you're looking for? Feel free to reach out to our support team for further assistance.
What types of branded merchandise can be purchased from Commercial?
We can provide a wide range of branded merchandise such as mugs, pens, keychains, lanyards and USB drives.
What printing techniques do you use?
Branding is typically applied using screen printing, digital printing, laser engraving and embroidery techniques.
How long does it take to produce branded merchandise?
The production time will vary depending on the complexity of the artwork and the printing technique used. Generally, it can take up to two weeks for production.
How can I ensure that the branded merchandise is of high quality?
You can ensure that the branded merchandise is of high quality by working with a Print Management Company that has a good reputation and experience in producing branded merchandise.
What kind of support do you offer when placing an order for branded merchandise?
We'll provide a range of support services for branded merchandise, including design advice, artwork checking and quality assurance.
How can I get a quote for branded merchandise?
Get in touch with us with details of the items you have in mind, including the quantity, colours and any other specifications, and we'll respond with recommendations and a clear quote.
What type of artwork is needed to produce branded merchandise?
We usually require vector artwork in an EPS or PDF format in order to produce your branded merchandise accurately.
How can I save money when ordering branded merchandise from Commercial?
We'll always take into account your budget and advise on how we can deliver the greatest value for money. Larger orders of stock items can bring economies of scale. We'll store them in our warehouse, free of charge, for quick and easy delivery when needed.
How can I be sure that my branded merchandise order will arrive on time?
Clear communication at the outset means we have a great track record of delivering orders on time. We're happy to provide references, for added peace of mind.
EXPLORE OUR SERVICES
Other areas of interest
Discover more than just branded merchandise with us – explore a world of branded clothing, impeccable catering, eco-friendly cleaning products, insightful client analytics, personalised client experience, and cutting-edge clothing designs.

Branded Clothing
Boost your brand presence with our customised business branded clothing. From logo embroidery to custom designs, we help you showcase your brand in style.

Fulfilment
Boost your business operations with our comprehensive fulfilment services. We handle inventory management, order processing, and shipping, so you can focus on growth.

Point Of Sale
Maximise your business visibility with our impactful POS solutions. From point-of-sale displays to retail signage, we help you attract customers and boost sales.