Delivering powerful marketing messages creatively
DOOH – a brilliant alternative to traditional & online advertising
Global digital out of home (DOOH) advertising market size is estimated to reach USD 23.7 billion by 2026, registering a CAGR of 10.8%.
The transportation segment accounted for the largest share of the DOOH market in 2020, with revenue estimated at USD 6.7 billion.
The retail sector is the largest end-user segment in the DOOH market.
DIGITAL OUT OF HOME ADVERTISING (DOOH)
Animated advertising that engages your audience
In today's busy world, standing out from the crowd isn't easy. Digital out of home (DOOH) provides that cut through – with innovate digital screen advertising in public spaces that create impact.
Harnessing digital technology allows for dynamic and engaging content, while location and audience targeting makes this medium extremely effective and efficient.
So, whether it's on billboards, transit stations, airports, shopping centres or any other high-traffic locations, you can be sure that this powerful advertising medium can help you achieve your marketing goals.
Embracing digital outdoors
Step into the future of advertising with DIGITAL OUT OF HOME (DOOH) Advertising! We're here to revolutionise the way you connect with your target audience, using the dynamic magic of animation to turn heads, capture attention, and drive results.
Understanding your audience
Knowing your audience is key to ensure relevance.  We can help identify the best DOOH solution for your target audience, whatever their demographic.
Identifying the right products
With so many DOOH products on the market, it can be tricky to work out which are the best for your campaigns. That's where having expert help, like us, can help.
Budget constraints
Costs for DOOH products vary widely depending on capabilities.  We support you to ensure you balance your budget constraints with the features you need to achieve your campaign goals.
Integration with existing systems
Your DOOH solution needs to be compatible with your existing systems, eg your CRM software, or marketing automation platforms. Working with an expert, like us, makes this integration seamless.  
Measuring ROI
As with any advertising activity you need to see return on investment (ROI). We help set clear objectives and use appropriate metrics so that you can measure the success of your campaigns.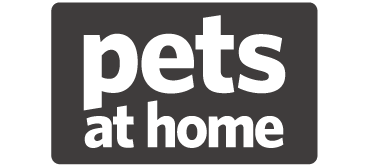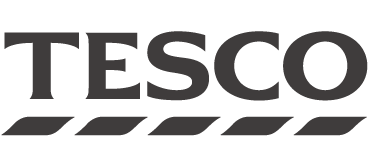 Take the next step – click now for Commercial's expert advice.
Request a call
Contact us today
Tech driving trends in out of home advertising
The world of marketing is a busy one. And so, in a fast-paced environment keeping up with the latest trends is often key to success, helping to inform your advertising activities.  Here are some of the latest innovations in this arena.

Audience targeting
Programmatic advertising is growing in popularity, allowing you to reach the right audience at the right time with more precision and efficiency.

Smart Cities
Smart cities are a growing trend in the DOOH industry, as cities seek to leverage technology to improve the quality of life for their people.

Technology
Artificial Intelligence (AI) and Machine Learning (ML) technologies are transforming the DOOH industry by providing more personalised and targeted advertising experiences.

Sustainability
Sustainable solutions are being sought for advertising campaigns, including digital alternatives to traditional and online advertising such as DOOH.




Meanwhile location-based advertising is also becoming more prevalent allowing you to reach audiences based on their physical location.
Using smart infrastructure, cities can collect and analyse data from a wide range of sources, including DOOH displays, to improve traffic flow, reduce energy consumption, enhance public safety, and provide a more personalised experience.
The rollout of 5G technology is expected to provide faster download speeds and lower latency, which will enable more dynamic and interactive DOOH experiences.
Products that incorporate eco-friendly features such as energy-efficient displays and renewable energy sources are expected to become more popular in the market.

Innovative, sustainable solutions that light the way
Commercial's innovative approach, advanced technology and commitment to sustainability and social responsibility make it a leading DOOH provider in the market.
We offer a wide range of engaging advertising formats, across various channels, to help you capture the attention of your target audiences and stand out from the crowd.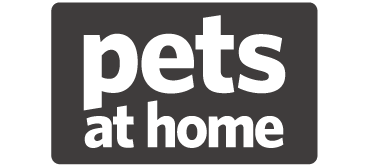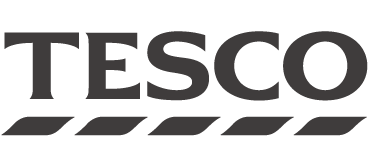 Our advanced targeting and analytics capabilities provides deeper insights into your audience behaviour and interests – for greater effectiveness.  While our customisable content management system allows you to create and manage your campaigns with ease – for better efficiency.
We are committed to sustainability and social responsibility, offering eco-friendly displays and sourcing renewable energy to power operations. We also partner with organisations that support social causes and initiatives, helping you align your campaigns with your values.
So, whether it's interactive displays, digital signage or other cutting-edge technologies, we provide an immersive and memorable experience for your viewers. 
Commercial's expert team on digital outdoor advertising bring multiple gains
Partnering with us for your DOOH can be highly beneficial if you're looking to leverage this advertising medium. 

By partnering with us you can align your campaigns with a company that is committed to sustainability and social responsibility.

We are at the forefront of DOOH technology, offering innovative and cutting-edge advertising formats that can help you stand out from the competition.

Our scalable network of partners and collaborators provides you with access to a wide range of display options and media channels.

Commercial is committed to ensuring quality and integrity in all aspects of its operations.  We are dedicated to delivering the best possible results.
Sustainability
Our DOOH solutions are not only effective but also sustainable; Commercial is ranked by EcoVadis as among the Top 5% ethical suppliers in the world. 
Social value
By partnering with us, you're indirectly supporting our Foundation providing opportunities for young, disadvantaged adults.
Consultative approach
We take a consultative approach to DOOH advertising, working closely with you to understand your unique needs and goals so that we can develop customised solutions.
Cross-Divisional Expertise
Our range of expertise across multiple areas of business, means we can provide you with a wide range of solutions that go beyond DOOH advertising.
Network Operations Centre (NOC)
Our support centre provides 24/7 support to ensure your campaigns run smoothly and effectively.
Innovation
We are at the forefront of DOOH technology, offering innovative and cutting-edge advertising formats to create campaigns that are engaging, memorable and effective.



Don't just take
our word for it…
Commercial deliver. We are fortunate to work with some amazing partners. Here are some examples of great things we hear every day.
The new Walsall Housing Group office is a fantastic, fresh and modern workplace thanks to the wonderful work of the Commercial interiors team. They created a steering group to work alongside us to understand our demands and held regular meetings during the design process to keep us informed of the progress. Our desire was for a more collaborative space, with meeting booths and one-to-one seating, rather than traditional desks – and they delivered a fantastic final fit-out over the full four-floor building.
Each year, Commercial supplies accessory packs to graduate trainees at a leading accountancy firm, which are then picked, packed, and delivered to their home addresses by the Commercial Foundation. This not only guarantees that every new employee has the necessary equipment to be productive from their first day but also allows their IT team to focus on other responsibilities. Collaborating with the Commercial Foundation generates substantial social value returns on investment for the firm and contributes to improving the lives of the Foundation's volunteers.
Wollens have enjoyed a long-standing and fruitful partnership with Commercial because they are always introducing innovations and improvements to our IT environment. As the threat of cyber-attacks increases it was vital that we strengthened our capabilities for dealing with a ransomware attack with a cloud-based backup solution. Our solution means data cannot be altered or deleted, giving us a crucial way of recovering data to minimise any potential downtime and financial losses
Working with Commercial for our branded materials has proved to be effective and collaborative. The team is efficient and they listen to requests for improvements. Commercial has made branded goods simple.
As E-commerce in retail continues to grow, Commercial's stock-management and fulfilment expertise has allowed a leading UK retailer to free huge amounts of warehouse space. Commercial took on the stocking of our employee uniform, transferring to a new supplier with the management of the supply being consolidated into their existing supply accounts. Not only did this free vital space in their distribution centre, the consolidated supply of all GNFR delivered significant delivery cost savings.
At JoJo Maman Bébé we are happy to work with the Commercial Foundation and support inspiring work they do to help disadvantaged young adults. Like us, the Foundation are a B Corp certified organisation that is proven to put purpose ahead of profits. We have enjoyed working with their volunteers to help with a mug-making activity. We are now working alongside them to create an introduction gift for our new employees, these include printed mugs, pens and notebooks.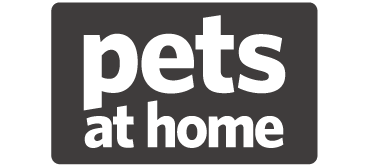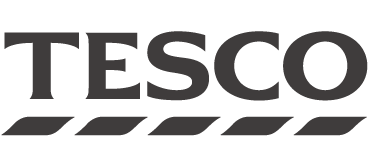 Click here to partner with Commercial's experts and thrive in your industry.
Request a call
Contact us today
Frequently Asked Questions
It's a topic we'd love to talk to you about – here are just a few of the highlights when getting to grips with digital out of home (DOOH) advertising.
What is DOOH Advertising?
This type of advertising uses digital signage and interactive displays to enhance customer experience at retail stores. It includes the use of sensors, mobile devices and artificial intelligence to create dynamic and targeted ads that are tailored to the individual customer.
What are the benefits that smart technology brings to DOOH Advertising?
Benefits include increased customer engagement, improved customer experience, increased revenue, improved brand recognition and increased customer loyalty.
How does DOOH Advertising help to increase customer loyalty?
Customer loyalty in increased by creating personalised and targeted advertisements. This helps to create a sense of loyalty and connection with the brand.
What are some of the challenges associated with DOOH Advertising?
Some of the challenges include the cost of hardware and software, scalability and data privacy and security.
What types of data are collected and used for Smart Technology DOOH Advertising?
Data collected typically includes customer behaviour, demographics, purchasing history, and preferences. This data is used to create personalised and targeted advertisements.
How does DOOH Advertising work?
This advertising works by using sensors, mobile devices and artificial intelligence to detect and understand customer behaviour. This information is used to create targeted and personalised advertisements that are displayed on digital signage or interactive displays within the retail stores.
What types of advertisements can be used with DOOH Advertising?
A variety of different types of advertisements, including product information, special offers, coupons and events can be used.
How can DOOH Advertising improve the customer experience?
The customer experience can be improved by providing relevant and timely information to customers.
How can DOOH Advertising be used to increase sales?
Sales can be increased by providing relevant and timely information to customers. This helps to increase brand recognition and encourages customers to purchase products.
What type of hardware is typically used for Smart Technology DOOH Advertising?
Hardware used typically includes digital signage, interactive displays and sensors. Additionally, a computer or server is needed to store and process the data collected.
EXTENSIVE EXPERTISE
Other areas of interest

Customer Experience
Accelerate your retail customer experience to new heights with our innovative services. Leverage data-driven insights, AI-powered solutions, and personalised touchpoints to exceed customer expectations.

Digital Signage
Enhance your retail environment with cutting-edge digital signage. From interactive displays to dynamic video walls, we help you deliver compelling messages, drive foot traffic, and elevate your brand presence.

Virtual Spaces
Step into the future of retail with virtual spaces. Transform the shopping experience, showcase products, and connect with customers in immersive digital environments.
At Commercial, customer safety and data security are paramount.
That's why we utilise one-time passwords (OTP) to verify email addresses and ensure a secure user experience.
When communicating with us via our website,  you'll receive a unique OTP via email, which acts as a temporary code to confirm your identity.
This additional layer of authentication safeguards against unauthorised access and protects your personal information from potential threats. By implementing OTP verification, we maintain the highest standards of confidentiality, providing our valued customers with peace of mind and a safe environment for their online interactions.
Your trust is our priority, and we are committed to upholding the utmost security measures to protect your data at every step.
Send our Smart Technology team a message