Dynamic displays for a digital world
Connect with your employees and build company cultures across
Over 80% of consumers prefer shops with digital signage.
Over 75% of employees report that digital signage increases their engagement with their work.
Retail locations with digital signage can see 30+% customer dwell time.
Digital signage can increase sales by 33%.
Elevate your operations &
Captivate your customers with stunning digital signage
Keep your clients and colleagues in the know – and advertise your business effectively – with digital signage that gives you the power of real-time communication across sites.
Our range of diverse solutions, powerful CMS (content management system), and expert technicians, will provide the perfect set-up for your organisation that meets the unique needs of your business.
From video walls to handheld necessities
Digital signage means something different to every business and our product range reflects that, with advertising, informative, and interactive solutions – powered by CMS and the cloud.
We work with you from the offset, to design the right set-up for your needs, and stay with you through installation, management, and support.
Five common challenges of digital signage:
Technical expertise
Evaluating the range of products, and picking the right ones for your business, is best done with a been-there-done-that know-how.
Integration
Tying the right tech together, like content management systems (CMS) and analytics, is key to getting the most out of your system.
Content creation
Even the best signage can miss the market without the right content to display, so you need the creative resource to generate worthy graphics.
Cost
Finding value and avoiding nasty surprises means working with a partner who controls the cost and intelligently balances your budget.
Scalability
As your business and your needs grow, you need a solution on-hand that can flex to your changing requirements.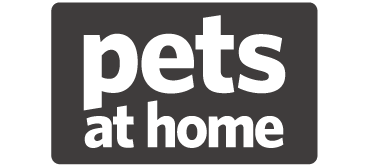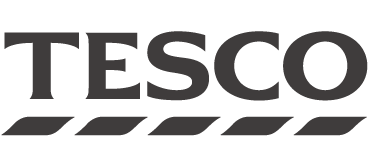 Click now to uncover Commercial's expert advice and unlock possibilities.
Request a call
Contact us today
Rapid technological progress is bringing us closer together.
The move towards digital is accelerating. Your consumers expect unique experiences and digital signage is rapidly becoming more dynamic. With advanced analytics, more consumer data is collected, and marketing is becoming more targeted.
This personalisation and automation of content delivery is being supercharged by the power of Artificial Intelligence (AI) and Machine Learning (ML). With 5G, faster mobile connections is enabling faster connectivity, key for digital signage in high-traffic areas.
At the same time, customers are demanding more engaging and immersive experiences. The integration of mobile devices, social media, and interactive signage is bringing real-time engagement with your customers and clients. Overall, the gap between online and offline shopping experiences is being bridged day by day, creating a more seamless and omnichannel customer journey.

+17% more customers
Retail digital signage can increase the number of customers visiting a location by 71%

+600% impulse purchases
Using digital signage during peak hours can increase impulse buys by 600%.

+25% customer retention
Digital displays can increase customer retention rate by up to 25%.





Why work
with Commercial?
Tried and tested tech
With hundreds of satisfied clients and decades of experience, we've identified the best products on the market and we keep our finger on the pulse of what's coming next.
Integrated expertise
Working in tandem with experts in other departments, our consultancy comes with all the considerations of how digital signage will work with the rest of your technology and communication solutions.
Don't just take
our word for it…
Commercial deliver. We are fortunate to work with some amazing partners. Here are some examples of great things we hear every day.
Commercial have done an amazing job supporting Costa in the supply, installation and service support of digital menu board products in Costa stores. Their expertise has delivered a solution that is transforming the way we are able to advertise to, interact with, and serve our customers in our stores. Their commitment to innovation means we are looking forward to working with them to identify, develop and implement further improvements in the coming years.
Innovation, iteration, and ideation
Bespoke solutions for brilliant businesses
There's no organisation like yours, which is why we don't sell solutions 'out of the box'.
We design custom installations and frameworks for every retail location, utilising our experience of the industry and our understanding of your business to design something that works specifically towards your aims and objectives. Plus, our commitment to ethical and sustainable practices mean we look for the products that will deliver for you in every arena – from cost-saving, to business impact, to environmental friendliness.

71% of consumers feel that advertising on digital signage stands out more as compared to online ads.

Digital signage can lead to an increase in consumer purchase decisions of up to 30%.
Technology
We use the latest technology to enhance supplier management in several ways, such as providing real-time visibility into supplier performance, automating processes and streamlining supplier communication.
Social and ethical responsibility
We focus on social and ethical responsibility, seeking to align with your values to build benefit. This can include standards for supplier selection.
Evaluation
Evaluating supplier performance regularly can help you identify areas for improvement and support continuous improvement
Multidiscipline expertise
We can leverage our breadth of expertise to bring you a more comprehensive solution. For example, we can provide expertise in other areas such as logistics or procurement to optimise processes and reduce costs.
Sustainability initiatives
We can work with you to help you to reduce your environmental footprint and achieve your sustainability goals –
Supplier engagement
Our aim is to engage with suppliers to help you build relationships based on mutual understanding and trust. This can include regular communication, collaboration on sustainability initiatives, and feedback on supplier performance



Don't just take
our word for it…
Commercial deliver. We are fortunate to work with some amazing partners. Here are some examples of great things we hear every day.
The innovative approach of the Commercial team enabled Crew Clothing to revamp our in-store environment, delivering a modern and fresh appearance to our point-of-sale (POS) advertising. Their smart technologies team installed a 65-inch digital display, connected to a content management system that we oversee for daily updates, providing us with fresh content regularly. This has empowered our in-store teams with the flexibility to adjust sales campaigns and advertising to various situations, resulting in a completely transformed in-store experience for our valued customers.
The Tesco procurement team have been delighted with the way Commercial share our desire to entrench sustainability into our supply chain – we really are kindred spirits. Our ethical and sustainability policies are of paramount importance to our reputation and the Commercial team reviewed and approved all products in a short timeframe. Commercial are already committed to the ETI base code and are working on achieving EcoVadis accreditation for all suppliers on the Tesco account.
The new Walsall Housing Group office is a fantastic, fresh and modern workplace thanks to the wonderful work of the Commercial interiors team. They created a steering group to work alongside us to understand our demands and held regular meetings during the design process to keep us informed of the progress. Our desire was for a more collaborative space, with meeting booths and one-to-one seating, rather than traditional desks – and they delivered a fantastic final fit-out over the full four-floor building.
Each year, Commercial supplies accessory packs to graduate trainees at a leading accountancy firm, which are then picked, packed, and delivered to their home addresses by the Commercial Foundation. This not only guarantees that every new employee has the necessary equipment to be productive from their first day but also allows their IT team to focus on other responsibilities. Collaborating with the Commercial Foundation generates substantial social value returns on investment for the firm and contributes to improving the lives of the Foundation's volunteers.
Wollens have enjoyed a long-standing and fruitful partnership with Commercial because they are always introducing innovations and improvements to our IT environment. As the threat of cyber-attacks increases it was vital that we strengthened our capabilities for dealing with a ransomware attack with a cloud-based backup solution. Our solution means data cannot be altered or deleted, giving us a crucial way of recovering data to minimise any potential downtime and financial losses
Working with Commercial for our branded materials has proved to be effective and collaborative. The team is efficient and they listen to requests for improvements. Commercial has made branded goods simple.
As E-commerce in retail continues to grow, Commercial's stock-management and fulfilment expertise has allowed a leading UK retailer to free huge amounts of warehouse space. Commercial took on the stocking of our employee uniform, transferring to a new supplier with the management of the supply being consolidated into their existing supply accounts. Not only did this free vital space in their distribution centre, the consolidated supply of all GNFR delivered significant delivery cost savings.
At JoJo Maman Bébé we are happy to work with the Commercial Foundation and support inspiring work they do to help disadvantaged young adults. Like us, the Foundation are a B Corp certified organisation that is proven to put purpose ahead of profits. We have enjoyed working with their volunteers to help with a mug-making activity. We are now working alongside them to create an introduction gift for our new employees, these include printed mugs, pens and notebooks.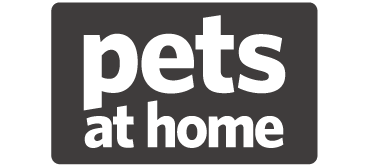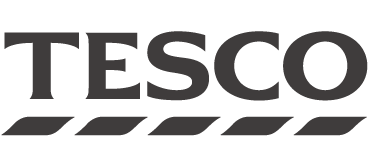 Click here to partner with Commercial's experts and thrive in your industry.
Request a call
Contact us today
Frequently Asked Questions
We'd love to talk to you about your digital signage requirements and answer any questions you have. Here's a few to get us started.
What is digital signage?
Electronic displays used to communicate information, advertising, and other messages to customers, clients, and colleagues.
What types of digital signage are there?
LCD and LED screens, video walls, projection displays, interactive kiosks, digital menu boards and more.
How much does digital signage cost?
It depends on several factors: like the type of displays, the size of the project, and the complexity of the content. Generally, the upfront costs are higher, but the long-term cost savings can be significant.
How do I measure performance?
Analytics software can track the number of views, the amount of time spent viewing content, and the engagement of viewers.
How do I create content for the signage?
Some signage comes with content creation software, come will need to be created and uploaded separately – using graphics, video, and text.
What are the benefits of digital signage?
It's a real-time, efficient, and effective way to communicate with your audience – it enables more productivity, higher morale, increases sales, and brand awareness.
EXTENSIVE EXPERTISE
Other areas of interest

Fulfilment Services
Create efficient and seamless fulfilment services for your business. From inventory management to shipping and delivery, we optimise your supply chain to exceed customer expectations.

Digital Workspace
Elevate productivity and collaboration with our comprehensive digital workspace services. Empower your workforce with secure access and seamless integration for maximum efficiency.

Modern Workplace
Unlock the full potential of a modern digital workplace with our comprehensive services. Empower your employees, enhance collaboration, and drive productivity for a truly transformative work environment.
At Commercial, customer safety and data security are paramount.
That's why we utilise one-time passwords (OTP) to verify email addresses and ensure a secure user experience.
When communicating with us via our website,  you'll receive a unique OTP via email, which acts as a temporary code to confirm your identity.
This additional layer of authentication safeguards against unauthorised access and protects your personal information from potential threats. By implementing OTP verification, we maintain the highest standards of confidentiality, providing our valued customers with peace of mind and a safe environment for their online interactions.
Your trust is our priority, and we are committed to upholding the utmost security measures to protect your data at every step.
Send our Smart Technology team a message