Optimise your office space and boost your productivity
Easy, efficient, and effective workspace booking solutions.
Employee productivity is improved by 19% when organisations adopt workspace booking software.
Better workspace booking means better use of facilities, with a 24% increase in office space utilisation.
Employees work better together when it's easier to book workspaces, with user collaboration increased by 17%.
More effective workspace booking means 21% lower operational costs for businesses.
WORKSPACE BOOKING
Modern working means a new age for offices
Space to meet and collaborate has always been in high demand.
And even though remote working means fewer people in the office, the need for appropriate workspaces for physical meet-ups is more important than ever.
Offering your teams an efficient way to reserve rooms, technology, and working spaces has become a must for the modern workplace. With more technology available, which can provide insights and inform decision-making, all that's left to do is choose the right partner to source, design, and implement the right solution for your business.
Experimental and curious by nature
Our own workspace is equipped with many of the products we recommend to our clients, so we can personally and professionally vouch for their quality. And for those we don't use every day, we rigorously test in live environments to make sure that every product lives up to our standards.
Cross-disciplinary expertise
Our technology specialists and workspace consultants collaborate with cyber security engineers, sustainability champions, and other consultants who can help you design solutions that mean more than just effective room bookings.
Equip your workspace to equip your people
Empowering collaboration and productivity by unleashing the potential of advanced office technology
Better technology means better offices, bringing your teams closer together and driving collaboration and productivity.
But creating an effective environment starts with selecting the right platform to work with – which we can help you find.

Choice
With plenty of products that can meet your needs, choosing the right option means starting with a deep understanding of your premises, teams, and workloads.
Integration
You've got plenty of software in place, so any new solution needs to work seamlessly with your legacy systems to make sure you get the most out of it.
Scalability
You need a solution that can easily adapt to the evolution of your business, accommodate growth, and respond to changes in workplace dynamics.
Adoption
Encouraging your employees to embrace new technology, especially something they're going to use on a daily basis, is essential to achieving all of the system's benefits.
Security
Keeping your data safe, and protecting your employee's personal information, is a key consideration when looking for a secure and reliable workspace booking solution.
Click here to partner with Commercial's experts and thrive in your industry.
Request a call
Contact us today
User-centred design approach
As well as working closely with your team, we'll get to know your users, inside out. That means taking the time to understand how your visitors and customers behave in your public spaces, so that we can build a system designed specifically for your business.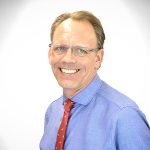 Marc Cavendish
Head of Smart Technologies

Bespoke booking solutions
Every business is different, every office is different, every workforce is different.
That's why we approach every project from the ground up, and why you'll never get anything 'off the shelf' from us. By working with the best tech providers, we have access to the whole market, which means we can pick, mix, and tailor a solution that's truly bespoke to you.
Don't just take
our word for it…
Commercial deliver. We are fortunate to work with some amazing partners. Here are some examples of great things we hear every day.
The Tesco procurement team have been delighted with the way Commercial share our desire to entrench sustainability into our supply chain – we really are kindred spirits. Our ethical and sustainability policies are of paramount importance to our reputation and the Commercial team reviewed and approved all products in a short timeframe. Commercial are already committed to the ETI base code and are working on achieving EcoVadis accreditation for all suppliers on the Tesco account.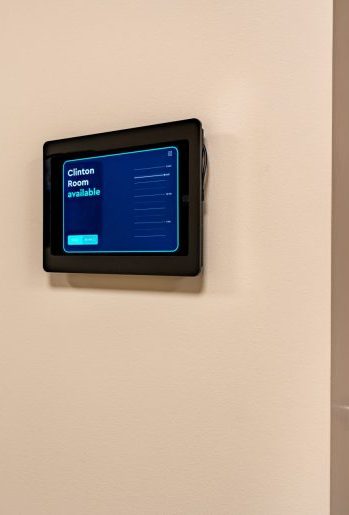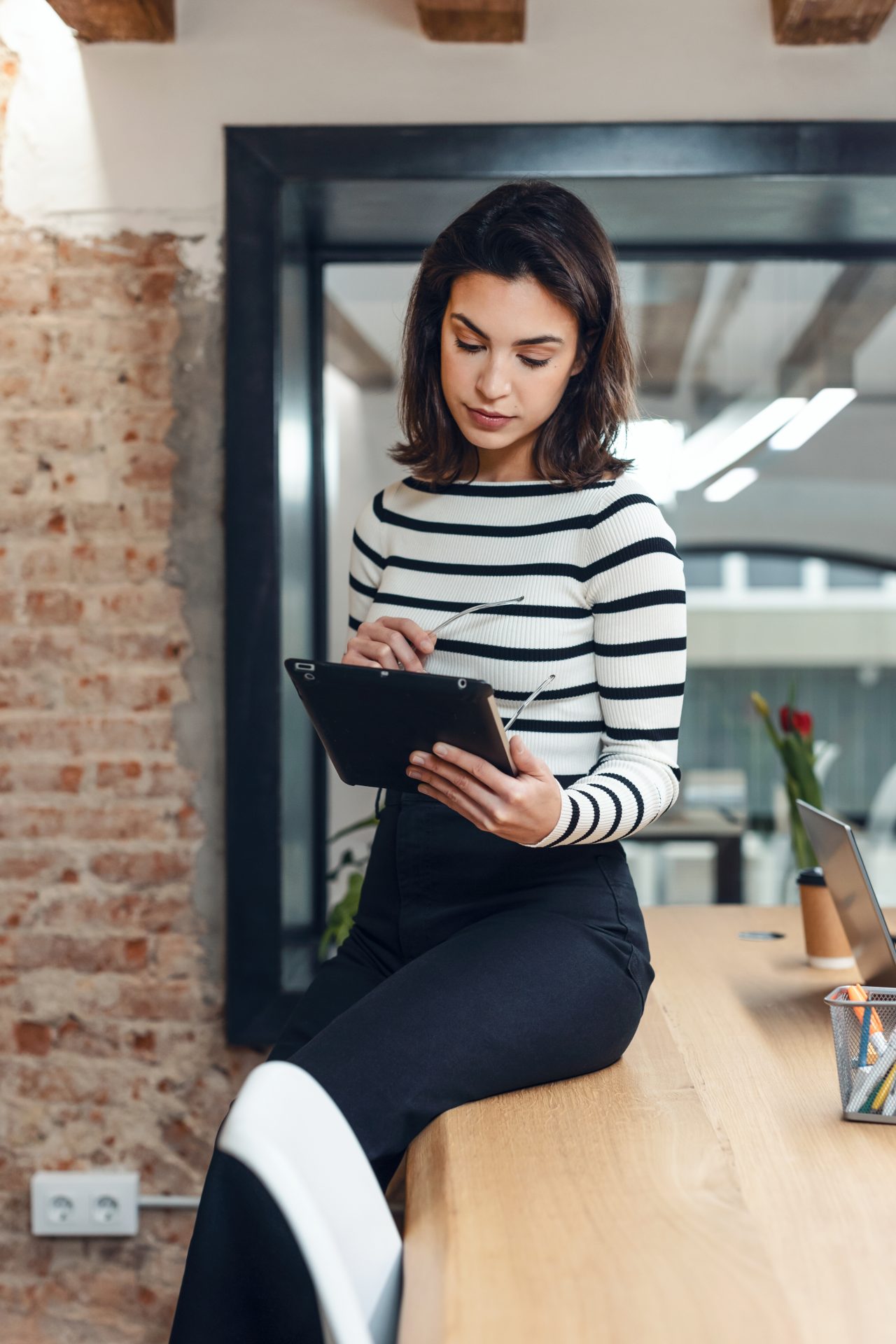 Rapid changes in room booking solutions
As competition in the job market continues to rise, the ability to create more positive employee experiences is becoming more important by the day. User-friendly software, intuitive technology, and solutions that make your employees' lives easier are all key considerations in attracting and retaining talent.
And as room booking software becomes more advanced, so does your decision making. The ability to harness and analyse data from your workspace system gives you more insights to make informed decisions, optimise workspace usage, and reduce operational overheads.
Those insights also have a role to play in meeting your ESG goals, as workspace booking solutions increasingly focus on features that promote energy efficiency, environmentally responsible practices, and innovative ways to reduce the carbon footprint of your physical assets.
of employee carbon footprint is estimated to come from commuting.
lower CO2 emissions from private vehicles, as a result of hybrid working.
lower energy consumption for offices which utilise booking systems.
DISCOVER & ASSESS
First, we listen to your requirements, audit your physical and digital setup, and establish your current practice.
CONSULTATION
We'll consult your key stakeholders and make recommendations to meet your needs and budget.
DESIGN & TEST
Future state design options are presented, and a route chosen for piloting proof of concept.
IMPLEMENT
Then we manage the process of rolling out software, hardware and processes, from start to finish. 
REVIEW & OPTIMISE 
Once implemented we review; checking the solution meets the original goals and adjusting as required. 
INNOVATE
We flex as your needs evolve; rolling out whole projects  or advising on other aspects of your digital workspace. 



Don't just take
our word for it…
Commercial deliver. We are fortunate to work with some amazing partners. Here are some examples of great things we hear every day.
The new Walsall Housing Group office is a fantastic, fresh and modern workplace thanks to the wonderful work of the Commercial interiors team. They created a steering group to work alongside us to understand our demands and held regular meetings during the design process to keep us informed of the progress. Our desire was for a more collaborative space, with meeting booths and one-to-one seating, rather than traditional desks – and they delivered a fantastic final fit-out over the full four-floor building.
Each year, Commercial supplies accessory packs to graduate trainees at a leading accountancy firm, which are then picked, packed, and delivered to their home addresses by the Commercial Foundation. This not only guarantees that every new employee has the necessary equipment to be productive from their first day but also allows their IT team to focus on other responsibilities. Collaborating with the Commercial Foundation generates substantial social value returns on investment for the firm and contributes to improving the lives of the Foundation's volunteers.
Wollens have enjoyed a long-standing and fruitful partnership with Commercial because they are always introducing innovations and improvements to our IT environment. As the threat of cyber-attacks increases it was vital that we strengthened our capabilities for dealing with a ransomware attack with a cloud-based backup solution. Our solution means data cannot be altered or deleted, giving us a crucial way of recovering data to minimise any potential downtime and financial losses
Working with Commercial for our branded materials has proved to be effective and collaborative. The team is efficient and they listen to requests for improvements. Commercial has made branded goods simple.
As E-commerce in retail continues to grow, Commercial's stock-management and fulfilment expertise has allowed a leading UK retailer to free huge amounts of warehouse space. Commercial took on the stocking of our employee uniform, transferring to a new supplier with the management of the supply being consolidated into their existing supply accounts. Not only did this free vital space in their distribution centre, the consolidated supply of all GNFR delivered significant delivery cost savings.
At JoJo Maman Bébé we are happy to work with the Commercial Foundation and support inspiring work they do to help disadvantaged young adults. Like us, the Foundation are a B Corp certified organisation that is proven to put purpose ahead of profits. We have enjoyed working with their volunteers to help with a mug-making activity. We are now working alongside them to create an introduction gift for our new employees, these include printed mugs, pens and notebooks.
Click to gain fresh perspectives with Commercial's expert advice.
Frequently Asked Questions
Here are some of the more common questions we're asked about workspace booking.
What is a workspace booking system?
Workspace booking systems are software services that allow organisations to book and manage their workspaces in a secure and efficient way. They enable organisations to manage the availability of workspaces, book and reserve them, and track and monitor their usage.
How are modern workspace booking systems different to traditional methods?
Many businesses rely on classic but non-specific systems, like Microsoft Outlook or Google Calendar, to manage their workspace bookings. But purpose-built solutions come with many more features, specific to the task, which can result in widespread organisational improvements.
What features are typically included in modern workspace booking systems?
Features can include scheduling and availability management, automated notifications and reminders, secure access and payment options, reporting and analytics.
What are the benefits of using a workspace booking system?
Benefits can include improved efficiency and productivity, increased collaboration, enhanced customer service, better utilisation of space, and cost savings.
EXPLORE OUR SERVICES
Other areas of interest
We offer more than just software support: our specialists are here to maximise the potential of your business, enhance efficiency, and create a smarter, safer business environment for you.

Management Systems
Take control of your buildings and facilities with our tailored management systems services. Our expertise in space management, maintenance, and compliance ensures optimised operations and improved occupant satisfaction.

Wayfinding
Unlock seamless navigation in buildings and facilities with our wayfinding services. Enhance user experiences, reduce confusion, and optimise efficiency with intuitive signage and digital mapping solutions.

Corporate Communications
Redefine corporate communications within buildings and facilities. From digital signage to internal messaging platforms, our services empower businesses to effectively communicate and engage with employees.
At Commercial, customer safety and data security are paramount.
That's why we utilise one-time passwords (OTP) to verify email addresses and ensure a secure user experience.
When communicating with us via our website,  you'll receive a unique OTP via email, which acts as a temporary code to confirm your identity.
This additional layer of authentication safeguards against unauthorised access and protects your personal information from potential threats. By implementing OTP verification, we maintain the highest standards of confidentiality, providing our valued customers with peace of mind and a safe environment for their online interactions.
Your trust is our priority, and we are committed to upholding the utmost security measures to protect your data at every step.
Send our Buildings and Facilities team a message