Eliminate risk with the ultimate back-up plan
Disaster Recovery, managed and maintained in-situ, with an on-premise private cloud architecture.
On-premise disaster recovery can be 40% cheaper than traditional off-site.
Reduce recovery time by 46% with private cloud disaster recovery.
Bringing disaster recovery on-site can mean 34% less downtime.
Systems are 53% more available with critical applications and data on-site.
ON-PREMISE PRIVATE CLOUD DISASTER RECOVERY
Do business with peace of mind and protection
In a global world – where employees need around-the-clock access to data, applications, and workloads – unplanned downtime is an existential threat to business. Whether from cyber-attack, natural disasters, or vulnerability exploits – the ability to recover data and resume operations is an essential component of keeping you operational and afloat. Having a Disaster Recovery Plan (DRP) in place means protection and peace of mind, whatever happens.
Private cloud DRPs give you full control, increased security, and faster recovery times – but they're also complex and require constant management. By partnering with an expert – who has the experience to build, implement, and maintain your plan – you can get on with business-as-usual safe in the knowledge that, if anything happens, everything will be fine.
Fully committed to full protection
We've been safeguarding our clients against all digital risk for more than 20 years. Empowering them with greater protection means they enjoy greater productivity.
Our experience, and our partnership approach, means that we're a formidable extension of your own team – committed to helping you achieve your goals and reduce your risks, whatever project we're supporting you with.

Large employers and enterprises
We work with clients of all sizes and, by extension, a breadth of complexity in IT architecture so we're not daunted by how many dependencies you have. We'll design a solution that speaks to your organisational needs specifically, and protects your business fully.

Cross-divisional benefits
Alongside our disaster recovery specialists, you'll have access to consultants, engineers, and technicians across our departments. From cyber security, to smart technology – we'll support your organisation with whatever it needs.
Looking for cutting-edge solutions? Don't wait! Click here for expert guidance from Commercial.
OVERCOMING YOUR CHALLENGES
Getting through the roadblocks together
Disaster recovery can be a bumpy ride, but choosing the right partner with the right expertise will make it a much smoother journey.
Planning
Preparedness is the biggest challenge and the best defence. This includes creating a comprehensive Disaster Recovery Plan (DRP), defining recovery time objectives (RTOs) and recovery point objectives (RPOs), identifying critical applications and data, and establishing communication and coordination protocols.
Continuity
A Business Continuity Plan (BCP) outlines how your organisation will continue to function during and after a disaster. It must take into account the extent of the disaster, the impact on IT systems, and the potential duration of the disruption.
Infrastructure
You need to have a crystal clear understanding of all of your IT systems and their dependencies, including hardware, software, and networks. Maintaining this infrastructure is also a critical aspect of disaster recovery, as it ensures that systems are up and running when needed.
Maintenance
DRPs must be tested and updated regularly to ensure they are effective and up to date. Dry runs and Bubble Tests must be run on a regular and scheduled basis as they're critical to ensuring that your DRP can be relied upon when it's needed.
Cost
DRPs can be expensive and cost is a significant factor in selecting and implementing a solution. It is essential to balance the cost of the solution with the level of protection you require.
We make it our business to investigate advances and innovations.
DRaaS
Disaster Recovery-as-a-Service harnesses the power of the cloud to provide protection without the need for any upfront hardware investment or on-site management and maintenance.
Intelligent Automation
Artificial intelligence, machine learning, behavioural analytics, and predictive analytics are being put to use in DRPs (and especially in DRaaS) to identify threats and speed up restoration.
DISTINCTLY COMMERCIAL
Powered by people, testing the drills and the tech.
At Commercial, we understand that true disaster recovery preparedness is not just about the technology; it's about the people and continuous testing. We work collaboratively with your IT team to craft and sustain the perfect Disaster Recovery Plan (DRP) tailored to your organisation's unique needs.
However, it doesn't stop at implementing a DR solution; it's about its ongoing relevance. We believe in keeping your DRP current, thoroughly tested, and updated to align with the ever-evolving demands of your business. This isn't a luxury; it's an integral part of your IT strategy.
Through rigorous testing of cutting-edge technology and regular reviews, we ensure 24/7/365 protection for your organisation. Your data and operations remain safeguarded, no matter the scenario, because at Commercial, we empower your resilience.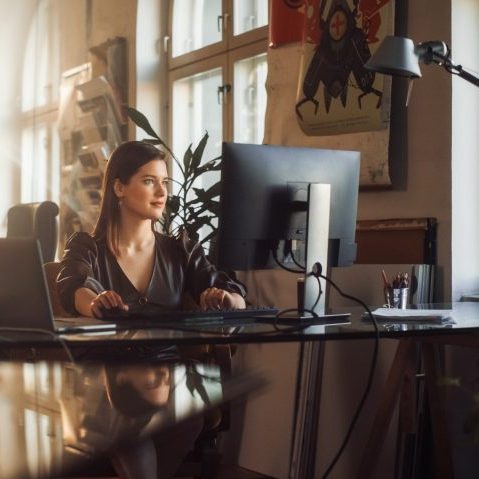 Empower your business with Commercial's expert advice – click to get started.
Request a call
Contact us today
Leverage the full potential of our cross-divisional team of experts who bring a wealth of diverse knowledge and skills to the table. Our team is comprised of professionals from various fields and disciplines, each with their own unique expertise and perspectives. This diversity allows us to approach challenges from multiple angles and come up with innovative solutions.
Products & Partnerships
We work with Veeam, Zerto, Microsoft, VMware, Citrix, HPE, Dell and other leading tech providers to bring you only the very best.
Sustainability
Choosing cloud over carbon has been part of our business for years. We'll make it part of yours, whatever we work with you on.
Collaborative approach
Once we truly understand your business, we'll lead you through your options using our innovative enablement framework.



Don't just take
our word for it…
Commercial deliver. We are fortunate to work with some amazing partners. Here are some examples of great things we hear every day.
The Tesco procurement team have been delighted with the way Commercial share our desire to entrench sustainability into our supply chain – we really are kindred spirits. Our ethical and sustainability policies are of paramount importance to our reputation and the Commercial team reviewed and approved all products in a short timeframe. Commercial are already committed to the ETI base code and are working on achieving EcoVadis accreditation for all suppliers on the Tesco account.
The new Walsall Housing Group office is a fantastic, fresh and modern workplace thanks to the wonderful work of the Commercial interiors team. They created a steering group to work alongside us to understand our demands and held regular meetings during the design process to keep us informed of the progress. Our desire was for a more collaborative space, with meeting booths and one-to-one seating, rather than traditional desks – and they delivered a fantastic final fit-out over the full four-floor building.
Each year, Commercial supplies accessory packs to graduate trainees at a leading accountancy firm, which are then picked, packed, and delivered to their home addresses by the Commercial Foundation. This not only guarantees that every new employee has the necessary equipment to be productive from their first day but also allows their IT team to focus on other responsibilities. Collaborating with the Commercial Foundation generates substantial social value returns on investment for the firm and contributes to improving the lives of the Foundation's volunteers.
Wollens have enjoyed a long-standing and fruitful partnership with Commercial because they are always introducing innovations and improvements to our IT environment. As the threat of cyber-attacks increases it was vital that we strengthened our capabilities for dealing with a ransomware attack with a cloud-based backup solution. Our solution means data cannot be altered or deleted, giving us a crucial way of recovering data to minimise any potential downtime and financial losses
Working with Commercial for our branded materials has proved to be effective and collaborative. The team is efficient and they listen to requests for improvements. Commercial has made branded goods simple.
As E-commerce in retail continues to grow, Commercial's stock-management and fulfilment expertise has allowed a leading UK retailer to free huge amounts of warehouse space. Commercial took on the stocking of our employee uniform, transferring to a new supplier with the management of the supply being consolidated into their existing supply accounts. Not only did this free vital space in their distribution centre, the consolidated supply of all GNFR delivered significant delivery cost savings.
At JoJo Maman Bébé we are happy to work with the Commercial Foundation and support inspiring work they do to help disadvantaged young adults. Like us, the Foundation are a B Corp certified organisation that is proven to put purpose ahead of profits. We have enjoyed working with their volunteers to help with a mug-making activity. We are now working alongside them to create an introduction gift for our new employees, these include printed mugs, pens and notebooks.
Putting everything on the table
Drawing resources from across our organisational group, we deliver added value to your project wherever we can.
Departmental benefits
We leave no stone unturned in building the most robust solution for you, by bringing in consultants from several departments to leverage cross-divisional expertise that wraps around your entire disaster recovery process.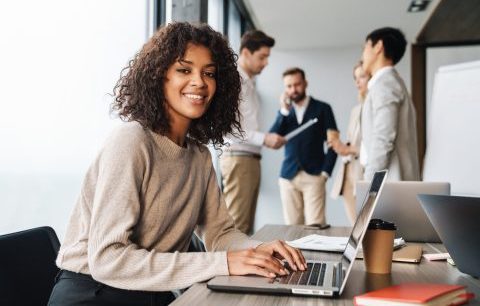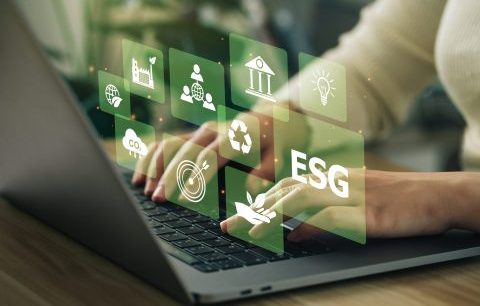 Sustainable at heart
We keep your carbon footprint front of mind, which means that we'll never build a solution that doesn't improve your progress to being a greener, cleaner business.
Single supplier, simple life
Choose a partner who can advise, consult, design, implement, manage, and maintain your disaster recovery plan – without having to look for expertise from multiple sources.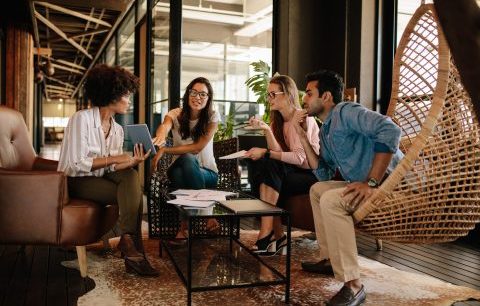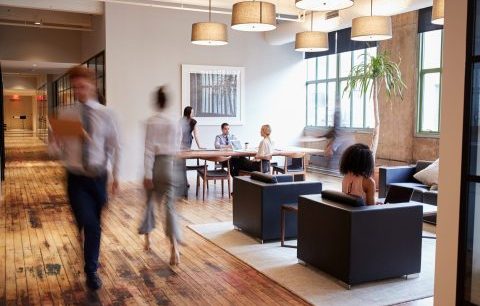 Bespoke, tailored, unique
We build disaster recovery plans that deliver value in every department of your business, and that have your current and future needs in mind.
Frequently Asked Questions
To understand our DRP services, or ask any questions that we haven't answered, please get in touch.
What is Disaster Recovery?
Disaster Recovery is a collection of systems and services that protect the implications of data loss. In the event of a cyber-attack or natural disaster, your business can continue functioning because its digital framework is replicated and invoked to become a live production platform. In addition, all systems can be restored via Backup, if required, to ensure a robust and reliable methodology.
What is a BCP?
A BCP, or Business Continuity Plan, is a key component of Disaster Recovery. It's a playbook for how you'll continue your day-to-day operations during a disaster, whilst and after your DRP restores functionality.
What does RTO and RPO mean?
RTO, or Recovery Time Objective, is the maximum time it takes to recover your critical data and systems after a disruption. RPO, or Recovery Point Objective, is the point in time when you can recover your data after a disruption.
What is DRaaS?
DRaaS stands for Disaster Recovery as a Service and refers to an all-in-one solution for disaster recovery. It consolidates several services into one system and makes disaster recovery an easier, cheaper, and more effective exercise – should it ever be needed.
Other areas of interest
Explore our services
At Commercial, we go beyond providing software support. Our team of specialists is dedicated to unlocking the full potential of your business. We strive to enhance efficiency, create smarter processes, and foster a safer business environment for you.

Os & Core Services
Boost your business with our comprehensive OS and core services. We offer reliable and secure operating systems and essential infrastructure components for optimal performance.

Cloud Optimisation
Improve the performance and cost-effectiveness of your public cloud deployments with our cloud optimisation strategies. Unlock new efficiencies and drive greater value from your cloud investments.

Backup Infrastructure
Stay prepared for unforeseen events with our comprehensive backup infrastructure services. Minimise downtime and maintain business continuity with our reliable data backup and recovery solutions.
At Commercial, customer safety and data security are paramount.
That's why we utilise one-time passwords (OTP) to verify email addresses and ensure a secure user experience.
When communicating with us via our website,  you'll receive a unique OTP via email, which acts as a temporary code to confirm your identity.
This additional layer of authentication safeguards against unauthorised access and protects your personal information from potential threats. By implementing OTP verification, we maintain the highest standards of confidentiality, providing our valued customers with peace of mind and a safe environment for their online interactions.
Your trust is our priority, and we are committed to upholding the utmost security measures to protect your data at every step.
Send our On-Prem Private Cloud team a message