Sustainable
workplace supplies
Paving the path to productivity, profitability, and environmental stewardship
Working together to build better businesses.
When you're competing to be the best, we believe in the power of partnerships.
Having built trusted relationships over 30 years, up and down our supply chain, we're able to source unique rates, terms, and agreements with the best providers of workplace supplies. Being able to get our hands on the latest developments also means that we're quick to adopt competitive advantages, passing them onto you before your market catches up.
And by working with you in the same way, we can feed your experiences back to the providers to improve their products and services. It's this partnership approach which results in continual added value, for every customer and supplier we work with.

Whole market view
Innovations come thick and fast for the modern workplace, often from start-ups and disruptors. As an independent reseller, we have access to the entire market and can build customised solutions made up of products and services from any supplier in the world.

Levelling up workplaces with innovative workplace supplies
We take a transformative approach that not only enhances efficiency but also cultivates a dynamic and forward-thinking organisational culture

Trials, testing, and tweaking
Our in-house testing lab at Commercial, which we fondly call Area 51, is where we experiment with combinations and customisation for our clients. We never recommend or supply anything before we've put it through its paces and confirmed that it's the best solution available.
Client Analytics
If knowledge is power, analytics is victory.
Your business is home to a wealth of data, hidden within which is the answer to all your challenges.
Our Client Analytics service helps you to locate, identify, and visualise that data. By understanding your purchase data – you can better develop targeted strategies to reduce spend and drive more sustainable procurement.

BETTER DECISIONS
Reduce your risks and make choices based on real live data.

HIGHER EFFICIENCY
Automate your data processes and focus on other critical tasks.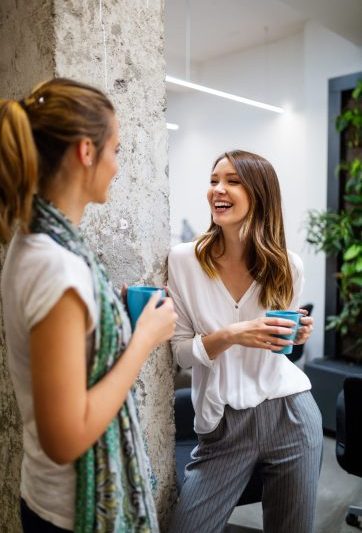 CLIENT EXPERIENCE
More than just a workplace supplies supplier
We create excellent client experiences, every single day. By spending more time with our clients and getting to know their organisation inside out, we're able to build relationships that make doing business easy. When time is money, you don't want to spend it explaining yourself to a stranger.
Click here to tap into Commercial's knowledge bank and drive business growth.
Request a call
Contact us today
Don't just take
our word for it…
Commercial deliver more than workplace supplies. We are fortunate to work with some amazing partners. Here are some examples of great things we hear every day.
The Commercial team's expertise empowered a leading retailer to substantially decrease scope 3 emissions in their to-store deliveries at Pets at Home. Leveraging specialised software, Commercial streamlined the delivery process across their entire UK store network, eliminating the practise of making multiple deliveries to a single store each week. This transition to a single bi-weekly delivery not only resulted in significant carbon savings but also minimised disruption to our stores and in-store staff.
PRICING OPTIONS
Better partnerships, better prices.
Finding the right price structure to match your needs is critical. We offer fixed, cost-plus, open-book, and discount pricing – to make sure that you can get the best solutions for your workplace essentials and office supplies, in a way that suits your needs.
01242 703400
Ask for Workplace Supplies



42%
reduction in processing time
Procurement Automation
Speeding up your supply chain.
By automating your procurement processes, everybody wins. Deliveries and payments get made on time, human errors are minimised, and contractual obligations are always met. With fewer manual tasks, you can refocus your teams to more critical and creative tasks, confident that your procurement is running perfectly behind-the-scenes.
Companies implementing procurement automation experience an average reduction of 42% in processing time, leading to a remarkable 23% increase in on-time deliveries and an impressive 35% decrease in instances of human error, ultimately enhancing overall supply chain efficiency.
With more than 30 years of experience working with customers around the globe, we can support businesses of all shapes and sizes, in all sectors. Our multidisciplinary experts work together on every project, so that no stone is left unturned.
Consult, collaborate, create
Whatever we're working with you on, the first step is to understand your business and get to know your teams. By embedding ourselves within your organisation, we can make more relevant recommendations and rapid adaptations, because we know exactly what makes you tick.
Putting products through their paces
Our own business is powered by many of the workplace supplies, products and services we recommend to our clients. That means we know them inside out and can customise them to suit your business goals. Anything we don't use ourselves, we thoroughly test in our in-house lab.
Multi-disciplinary consultants
Commercial is home to a wide variety of passionate experts, technicians, engineers, and specialists. By working together on every project, they attack your challenge from every angle and ensure that all of our recommendations are perfectly suited for your specific needs.
Product Consolidation
Bundling workplace supplies, products and services to offer added value, easier buying, and quicker processes.
STREAMLINE SUPPLIERS, CUT COSTS.
Customer experiences and cost of purchase are two of the most influential decision-making factors for prospects. Through intelligent product and supplier consolidation, you can improve both at the same time whilst reducing the manual burdens in your business. Make lasting savings in time and money, by spending a bit more now on creating a more attractive product and supplier structure for your supply chain.
SUSTAINABLE SOURCING
Products for the good of the planet.
There are some office stationery, workplace supplies and products that your business simply can't do without. But that doesn't mean you can't do anything about their environmental impact. Our sustainable solutions range is home to thousands of products, from more than 120 brands, and it's growing every day. By choosing a more planet-friendly product, your business can contribute to a sustainable future and a fairer society, without compromising on quality.
Lower your carbon footprint
Comply with eco regulations
Improve customer perception
Enhance company reputation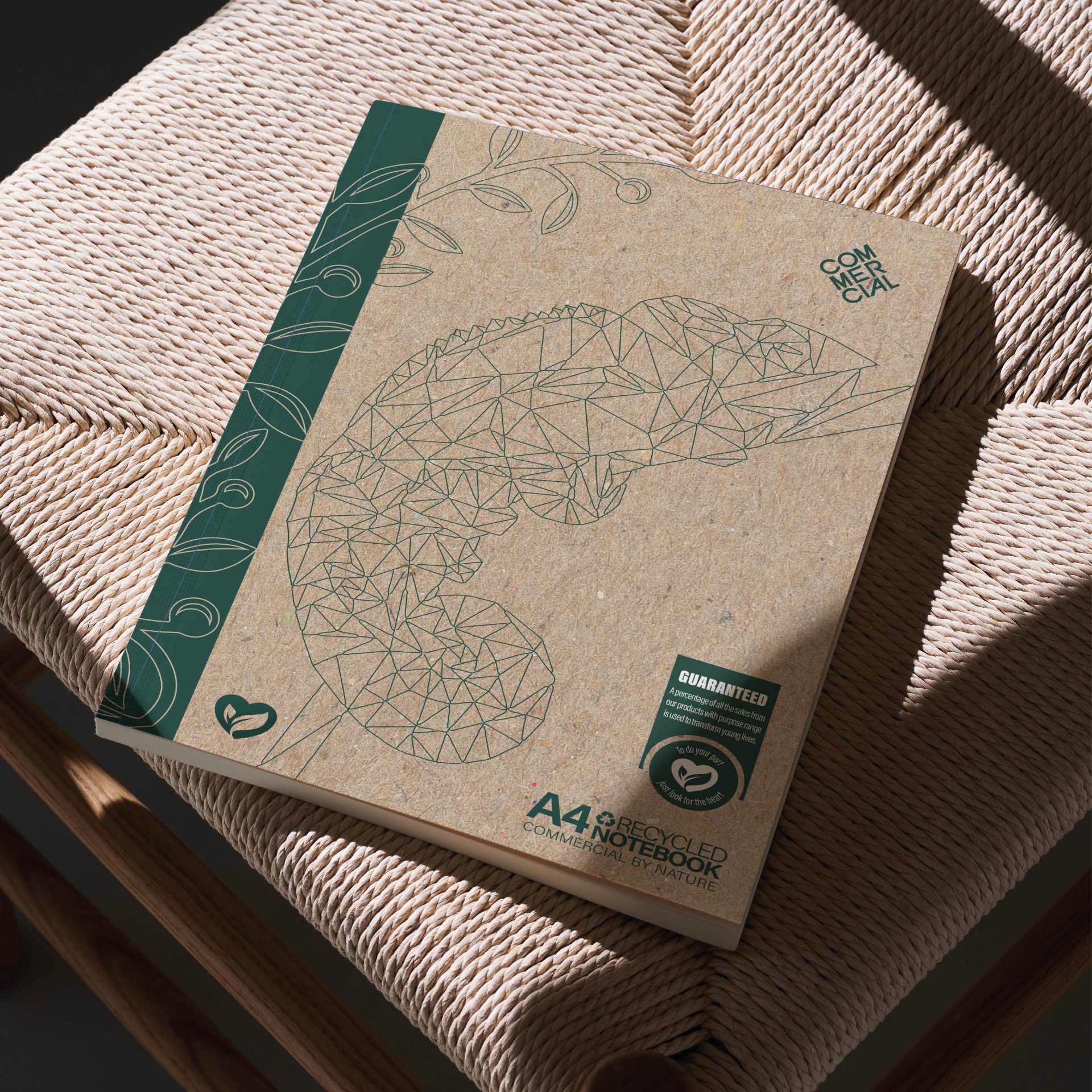 Don't just take
our word for it…
Commercial deliver. We are fortunate to work with some amazing partners. Here are some examples of great things we hear every day.
Commercial has revolutionised the stock reporting process for a leading retailer at Pets at Home, offering complete transparency on spending, down to the store and individual item levels. The retailer receives a comprehensive monthly dashboard that itemises data, highlighting areas where adjustments should and can be made. Additionally, Commercial conducts a thorough quarterly business review, focusing on high-spending items and exploring innovative alternatives that can lead to additional cost savings.
It was fascinating to hear Commercial co-founder Simone Hindmarch speak so inspiringly about their sustainability work to help mark Net Zero week at Womble Bond Dickinson. Simone took our delegates through the fantastic Social Impact Report, detailing the work Commercial have done since 2006 and their exciting plans for the future too. She discussed how partnerships with EcoVadis and Loop have helped support them with their Scope 1, 2 and 3 emissions. Our colleagues were able to come away from the session with some inspiration and really useful insights which were of great benefit as we work towards our own Net Zero target.
Commercial have operated with an open-book pricing policy to ensure that Currys are always receiving the best possible value across all our 150 different product lines. Offering full transparency on all items means that Currys are able to benefit from the cost savings, improvements or mitigations that Commercial are continuously seeking to make. This open-book policy gives us assurance that Commercial are always seeking the best possible prices and let to a cost saving of £140,000 in 2022.
Commercial were able to help Bellway make significant carbon emission reductions by completing a thorough analysis and consolidation of our deliveries. They were keen advocates of our Better with Bellway initiative and were able to analyse our deliveries across 25 divisions and 121 UK locations and implement a plan to cut journeys. By setting delivery days to Tuesday, they were able to consolidate the routes and journeys making annual savings of more than 2,000kgs of CO2 and in excess of £3,500
The Tesco procurement team have been delighted with the way Commercial share our desire to entrench sustainability into our supply chain – we really are kindred spirits. Our ethical and sustainability policies are of paramount importance to our reputation and the Commercial team reviewed and approved all products in a short timeframe. Commercial are already committed to the ETI base code and are working on achieving EcoVadis accreditation for all suppliers on the Tesco account.
The new Walsall Housing Group office is a fantastic, fresh and modern workplace thanks to the wonderful work of the Commercial interiors team. They created a steering group to work alongside us to understand our demands and held regular meetings during the design process to keep us informed of the progress. Our desire was for a more collaborative space, with meeting booths and one-to-one seating, rather than traditional desks – and they delivered a fantastic final fit-out over the full four-floor building.
Each year, Commercial supplies accessory packs to graduate trainees at a leading accountancy firm, which are then picked, packed, and delivered to their home addresses by the Commercial Foundation. This not only guarantees that every new employee has the necessary equipment to be productive from their first day but also allows their IT team to focus on other responsibilities. Collaborating with the Commercial Foundation generates substantial social value returns on investment for the firm and contributes to improving the lives of the Foundation's volunteers.
Wollens have enjoyed a long-standing and fruitful partnership with Commercial because they are always introducing innovations and improvements to our IT environment. As the threat of cyber-attacks increases it was vital that we strengthened our capabilities for dealing with a ransomware attack with a cloud-based backup solution. Our solution means data cannot be altered or deleted, giving us a crucial way of recovering data to minimise any potential downtime and financial losses
Working with Commercial for our branded materials has proved to be effective and collaborative. The team is efficient and they listen to requests for improvements. Commercial has made branded goods simple.
As E-commerce in retail continues to grow, Commercial's stock-management and fulfilment expertise has allowed a leading UK retailer to free huge amounts of warehouse space. Commercial took on the stocking of our employee uniform, transferring to a new supplier with the management of the supply being consolidated into their existing supply accounts. Not only did this free vital space in their distribution centre, the consolidated supply of all GNFR delivered significant delivery cost savings.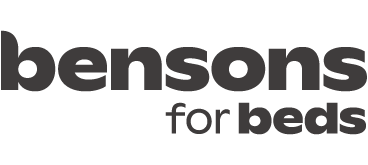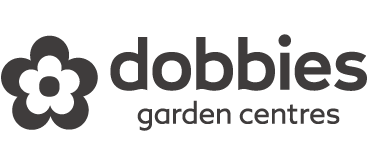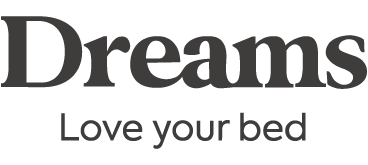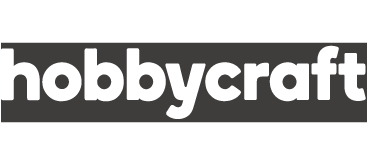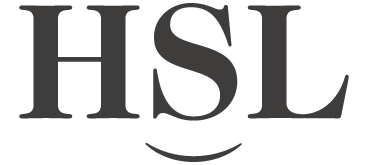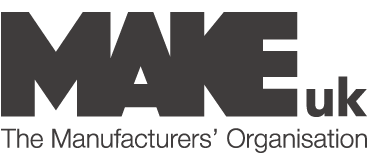 Your success is just a click away – access Commercial's expert WORKPLACE SUPPLIES advice now.
Request a call
Contact us today
MOVING TO COMMERCIAL
Seamlessly switching suppliers
Forget everything you know about the stresses of changing suppliers.
Put your trust in our 30 years of experience and commitment to partnerships.
Reap the rewards of a more planet-friendly supplier, with industry-wide relationships and recognition.
Perfect process
Every single one of our clients has been onboarded on-time, with positive feedback.
Custom approach
We'll tailor your move to meet your business priorities.
Sustainable solutions
Being in the Commercial family means more planet-friendly products & services.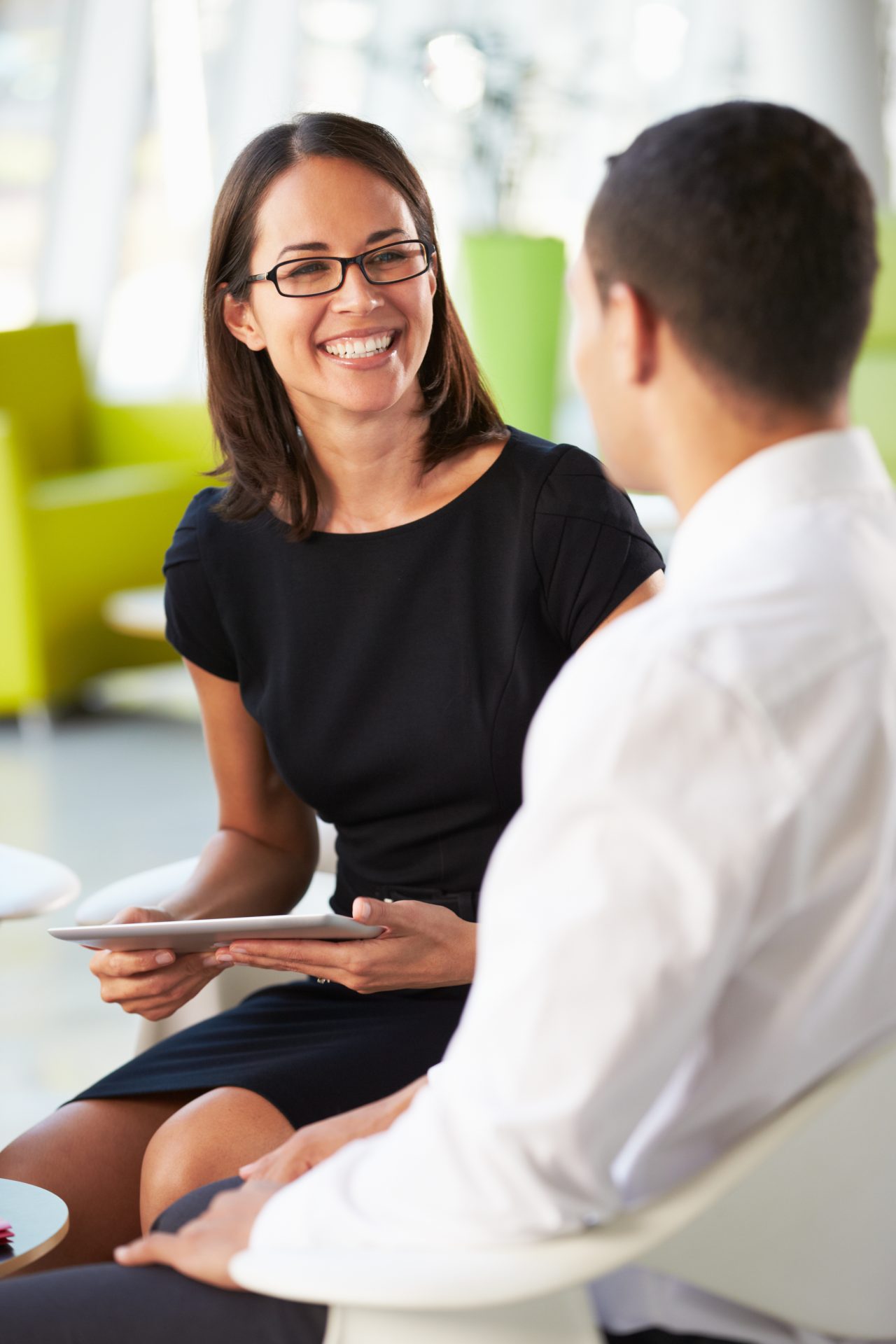 Power BI Reporting
Giving meaning to data.
Using Microsoft Power BI to track, visualise, and improve your business.
All the answers to your challenges are already within your business, you just need to find them. Power BI allows you to quickly make more informed decisions based on customised dashboards, which we build to track your most important areas of focus. By seeing everything from customer behaviour to product purchases, it's the second brain of your business – allowing you to look at past performance, predict future trends, and improve your operations.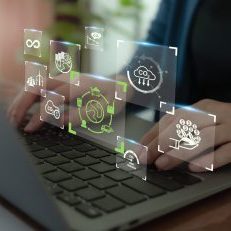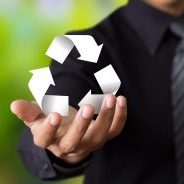 Low Carbon Deliveries
& Electric Vehicles
Innovation that's streets ahead
Our fleet of low carbon and electric vehicles are reducing environmental impact across our supply chain. By using hydrogen, hybrid, and electric delivery methods – as well as collecting recycling and bundling multiple orders into one – we can reduce your prices as well as helping the planet.
Don't navigate business challenges alone – click to seek Commercial's expert advice.
Request a call
Contact us today
EXPLORE OUR SERVICES
Other areas of interest
We offer more than just software support: our specialists are here to maximise the potential of your business, enhance efficiency, and create a smarter, safer business environment for you.

Facilities
Streamline your facility operations with expert facilities management solutions. From maintenance to security, we've got you covered. Discover more here.

PPE & Workwear
Prioritise safety and comfort with our extensive selection of PPE & workwear. Browse through durable protective equipment and stylish work attire by clicking here.

Corporate Print
Make a lasting impression with our top-quality corporate print services. Explore our range of personalised printing options for business materials. Click here to elevate your corporate identity.