Powering productivity
with purpose-built tools
Reap the rewards of technology by putting productivity tools to work.
Using productivity tools can result in 11% higher productivity for your employees.
Employees are 13% more engaged when they have access to appropriate productivity tools.
Boost organisational collaboration by up to 20%, by using productivity tools.
Businesses which put productivity tools to work experience up to 25% lower operational costs.
PRODUCTIVITY TOOLS
Empower your workforce and ease their workloads.
In the modern workplace, productivity tools are the secret weapons to drive collaboration, innovation, and efficiency across your teams.
With rapid technological advancements, new features, and regular updates – the impact of productivity tools increases by the day. And, by putting them to proper use as part of your IT infrastructure, you supercharge both your workforce and individual workloads and aim for far more ambitious goals.
The opportunities are endless, but we can help you navigate the busy market, identify the best products for your business, and bring your workforce up to speed to get the most out of your productivity tools.

Humancentric
It all starts with listening to your people, finding out what drives their behaviours, and where we can save them time and effort with productivity tools. However complex your challenges, your sector, or your workloads – we'll find a way to make it easier.
Bringing technology and technique together.
We're powered by people but driven by our software and systems. That's why our technical specialists are experts in more than just IT, and why every solution we build for you will take into account your users as much as your infrastructure.

Cutting edge consultancy
We combine our experimental nature with rigorous testing, meaning we keep up with new technologies and can find and secure competitive advantages for you whenever they arise.
Overcoming the obstacles in productivity
We all know how the Microsoft Office 365 element of the M365 suite can improve the way we work, but understanding the entire productivity app market (and which options are best for which outcomes) needs an expert eye.
The biggest issues our clients face with productivity tools:
Scope
Knowing what you want to achieve, and assessing the capabilities of each app, is the first step in finding the right product for your business.
Choice
With so many options, finding the right fit can be challenging. Doing your research, asking for recommendations, and interviewing potential vendors is key to finding an expert (and a product) that delivers what you need.
Budget
To avoid being distracted by discounts and low prices, seeking consultative support can help you to identify the real value behind the tools you're considering. Knowing your way around terms, contracts, licenses, and usage fees is an essential part of getting what you need for the price you want.
Implementation
Once you've picked the right product for your business, implementing it is often the next challenge. Training staff, changing processes, and integrating with legacy systems all need careful consideration to get the most out of your new tech.
Security
And finally, any new software needs to fit your security setup. Productivity tools often store sensitive user and company information, and you may need to implement additional security measures and protocols to protect your data from cyber threats.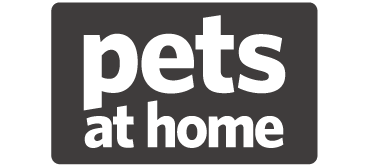 Ready to boost your profits? Click here to discover Commercial's tried-and-tested strategies.
Request a call
Contact us today
Don't just take
our word for it…
Commercial deliver. We are fortunate to work with some amazing partners. Here are some examples of great things we hear every day.
The Tesco procurement team have been delighted with the way Commercial share our desire to entrench sustainability into our supply chain – we really are kindred spirits. Our ethical and sustainability policies are of paramount importance to our reputation and the Commercial team reviewed and approved all products in a short timeframe. Commercial are already committed to the ETI base code and are working on achieving EcoVadis accreditation for all suppliers on the Tesco account.
Commercial are unique
Unique approach, smart solutions
Alongside our partnerships with leading technology vendors, we also have the best people on board – industry accredited and certified architects, consultants, and technical colleagues.
Since 2003, we have been designing and implementing complex IT solutions including Datacentre Infrastructure and Modern Workplace solutions. Over this time, we've seen the seismic shift from traditional physical servers delivering key applications and services via mainframe type computing, through to the virtualisation era, and more recently to public cloud solutions.
We take the time to listen and understand you, your business goals and how IT aligns to those targets. We then lead you through the various options and solutions using our enablement framework and can quickly and efficiently create the vision and roadmap to ensure you reach your desired goals.

The Commercial benefits
Productivity tools offer a wide array of commercial benefits to customers. By harnessing the power of organisation, collaboration, integration, and data-driven insights, these tools empower individuals and businesses to enhance their efficiency, streamline their workflows, and achieve their goals with greater ease.
In a world where productivity is the key to success, leveraging these innovative tools can be a game-changer for any customer striving to excel in their personal or professional endeavours.
Reseller privileges
We work with multiple vendors across the market, which means we're not tied to any one provider, and we can deliver an agnostic approach and source the products which most closely match your needs.
Technical expertise
Our specialists can help you source, implement, manage, and maintain your products for their entire lifecycle – adapting them to your current infrastructure with minimal disruption.
Longstanding relationships
We've spent more than 30 years building relationships with both hardware and software providers, which means we can lean on a long-standing network to find you the best products and prices.
Flexibility & scalability
We know how important it is to design solutions that can keep pace with your growth. Any solutions we implement for you will have adaptability at the core of their design.
Time & money
If you had unlimited resources, you wouldn't need our help. We're here to help you leverage the maximum benefit of both your time and money, and we look for solutions that deliver the same.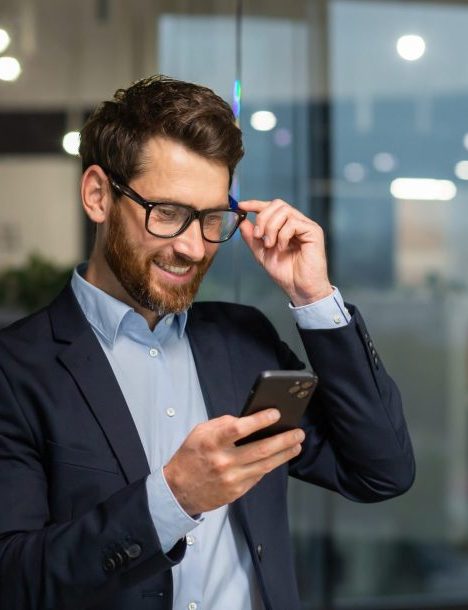 industry insights
The changing landscape of productivity
Keeping pace with new products is part and parcel of keeping your competitive advantage:
Mobile Productivity Tools
As more people rely on their mobile devices for work, the demand for mobile productivity tools has skyrocketed. Mobile tools allow users to stay productive on-the-go, access their files and data, and communicate with colleagues from anywhere. As remote working looks set to stick around for good, mobility is now a chief driving force in productivity tools.
Automation and AI
With productivity tools already saving your teams time and resource, the growing use of automation and artificial intelligence is taking it one step further. AI-powered productivity tools can help users automate routine tasks, generate insights, and optimise workflow. For example, AI-powered email tools can prioritise emails based on their importance, and AI-powered calendar tools can suggest the best times for meetings.
Commercial is
your smart choice
Unlock the full potential of your technology productivity tools with Commercial's comprehensive solutions. Reason enough to choose us, but read on for more.
Fact Finding
We'll take the time to get to know how your business and users work, before we investigate the best solutions.
Survey
Understanding the impact of technology and the way people work, to include a survey of your IT infrastructure.
Workshops
Do your team's preferences match your organisational needs? We'll consider and explore habits and behaviours, to iron this out.
Future proofing
Asking questions of key stakeholders ensures that any changes are future proofed in light of rapid innovation and change.
Visibility
Making sure that you've got access to the insights and analytics, so that you can make sure you're getting the most value from your investment.



Don't just take
our word for it…
Commercial deliver. We are fortunate to work with some amazing partners. Here are some examples of great things we hear every day.
The Tesco procurement team have been delighted with the way Commercial share our desire to entrench sustainability into our supply chain – we really are kindred spirits. Our ethical and sustainability policies are of paramount importance to our reputation and the Commercial team reviewed and approved all products in a short timeframe. Commercial are already committed to the ETI base code and are working on achieving EcoVadis accreditation for all suppliers on the Tesco account.
The new Walsall Housing Group office is a fantastic, fresh and modern workplace thanks to the wonderful work of the Commercial interiors team. They created a steering group to work alongside us to understand our demands and held regular meetings during the design process to keep us informed of the progress. Our desire was for a more collaborative space, with meeting booths and one-to-one seating, rather than traditional desks – and they delivered a fantastic final fit-out over the full four-floor building.
Each year, Commercial supplies accessory packs to graduate trainees at a leading accountancy firm, which are then picked, packed, and delivered to their home addresses by the Commercial Foundation. This not only guarantees that every new employee has the necessary equipment to be productive from their first day but also allows their IT team to focus on other responsibilities. Collaborating with the Commercial Foundation generates substantial social value returns on investment for the firm and contributes to improving the lives of the Foundation's volunteers.
Wollens have enjoyed a long-standing and fruitful partnership with Commercial because they are always introducing innovations and improvements to our IT environment. As the threat of cyber-attacks increases it was vital that we strengthened our capabilities for dealing with a ransomware attack with a cloud-based backup solution. Our solution means data cannot be altered or deleted, giving us a crucial way of recovering data to minimise any potential downtime and financial losses
Working with Commercial for our branded materials has proved to be effective and collaborative. The team is efficient and they listen to requests for improvements. Commercial has made branded goods simple.
As E-commerce in retail continues to grow, Commercial's stock-management and fulfilment expertise has allowed a leading UK retailer to free huge amounts of warehouse space. Commercial took on the stocking of our employee uniform, transferring to a new supplier with the management of the supply being consolidated into their existing supply accounts. Not only did this free vital space in their distribution centre, the consolidated supply of all GNFR delivered significant delivery cost savings.
At JoJo Maman Bébé we are happy to work with the Commercial Foundation and support inspiring work they do to help disadvantaged young adults. Like us, the Foundation are a B Corp certified organisation that is proven to put purpose ahead of profits. We have enjoyed working with their volunteers to help with a mug-making activity. We are now working alongside them to create an introduction gift for our new employees, these include printed mugs, pens and notebooks.
Click now to partner with Commercial and revolutionise the way you do business.
Request a call
Contact us today
Frequently Asked Questions
To understand more about our productivity tools consultancy, or ask any questions that we haven't answered, please get in touch.
What are the most popular productivity tools?
The most popular productivity tools are Microsoft Office 365, Todoist, Dropbox, Zoom and Google Drive.
What are the benefits of using productivity tools?
Productivity tools can help businesses save money, improve efficiency, and reduce time spent on manual processes. They can also help to improve team collaboration, increase visibility into team progress, and provide an easy way to share information and documents.
How can productivity tools help my business?
Productivity tools help you save time and money by streamlining processes and providing a centralised platform for communication and collaboration. They can also help to improve team efficiency and productivity by providing a platform for tracking tasks, managing projects, and keeping everyone on the same page.
What features should I look for in a productivity app?
When looking for a productivity app, consider features such as task management, project tracking, team collaboration, document sharing, and integration with other tools.
EXPLORE OUR SERVICES
Other areas of interest
We offer more than just software support: our specialists are here to maximise the potential of your business, enhance efficiency, and create a smarter, safer business environment for you.

Collaboration
Foster seamless collaboration in the modern workplace. Empower your teams to connect, communicate, and innovate together for enhanced productivity and success.

Operating Systems
Unlock the potential of  operations with cutting-edge operating systems. Embrace the latest technology, enhance security, and drive seamless collaboration in the modern workplace.

Security & Deployment
Strengthen your operations with advanced security and streamlined deployment in the modern workplace. Safeguard your assets and ensure smooth implementation for business success.
At Commercial, customer safety and data security are paramount.
That's why we utilise one-time passwords (OTP) to verify email addresses and ensure a secure user experience.
When communicating with us via our website,  you'll receive a unique OTP via email, which acts as a temporary code to confirm your identity.
This additional layer of authentication safeguards against unauthorised access and protects your personal information from potential threats. By implementing OTP verification, we maintain the highest standards of confidentiality, providing our valued customers with peace of mind and a safe environment for their online interactions.
Your trust is our priority, and we are committed to upholding the utmost security measures to protect your data at every step.
Send our Technology team a message