Sustainable supplies for your business
Protecting the environment and contributing to a fairer society with every purchase.
In 2019, 90% of UK businesses considered sustainability to be important in their supply chain strategies, and 52% had already taken steps to improve their supply chain sustainability.
In 2019, 80% of UK businesses identified supply chain risk as a key business risk, and 54% reported that they had experienced a supply chain disruption due to sustainability issues.
According to a 2020 survey, 69% of UK consumers would prefer to buy from brands that are transparent about their sustainability efforts.
According to the Ethical Trading Initiative, as of 2021, 71% of member companies in the UK had set targets to ensure that their supply chains were free from forced labour and modern slavery.
SUSTAINABLE SOURCING
Helping your business to reduce its environmental impact.
With more focus than ever on a business's impact on the environment and wider society, the emphasis on sustainability has never been greater.
For Commercial, sustainability has been the beating heart of our business since 2006. The more we've learned, the more we've been able to share with our clients. That's why we launched Products with Purpose in 2019, a range which has grown to more than 3,000 products from more than 123 brands.
We make it easy for you to make sustainable choices, every day.
Doing the groundwork, for sustainable choices you can trust.
Establishing a robust ethical and sustainable supply chain takes rigour and diligence. The expertise our team has built up over the years – and with independent verification through memberships including EcoVadis and the Ethical Trading Initiative – helps us to build trusted relationships throughout our supply chain.
It's this that means we can help our clients to overcome the biggest issues businesses most commonly face when looking at sustainable supply solutions.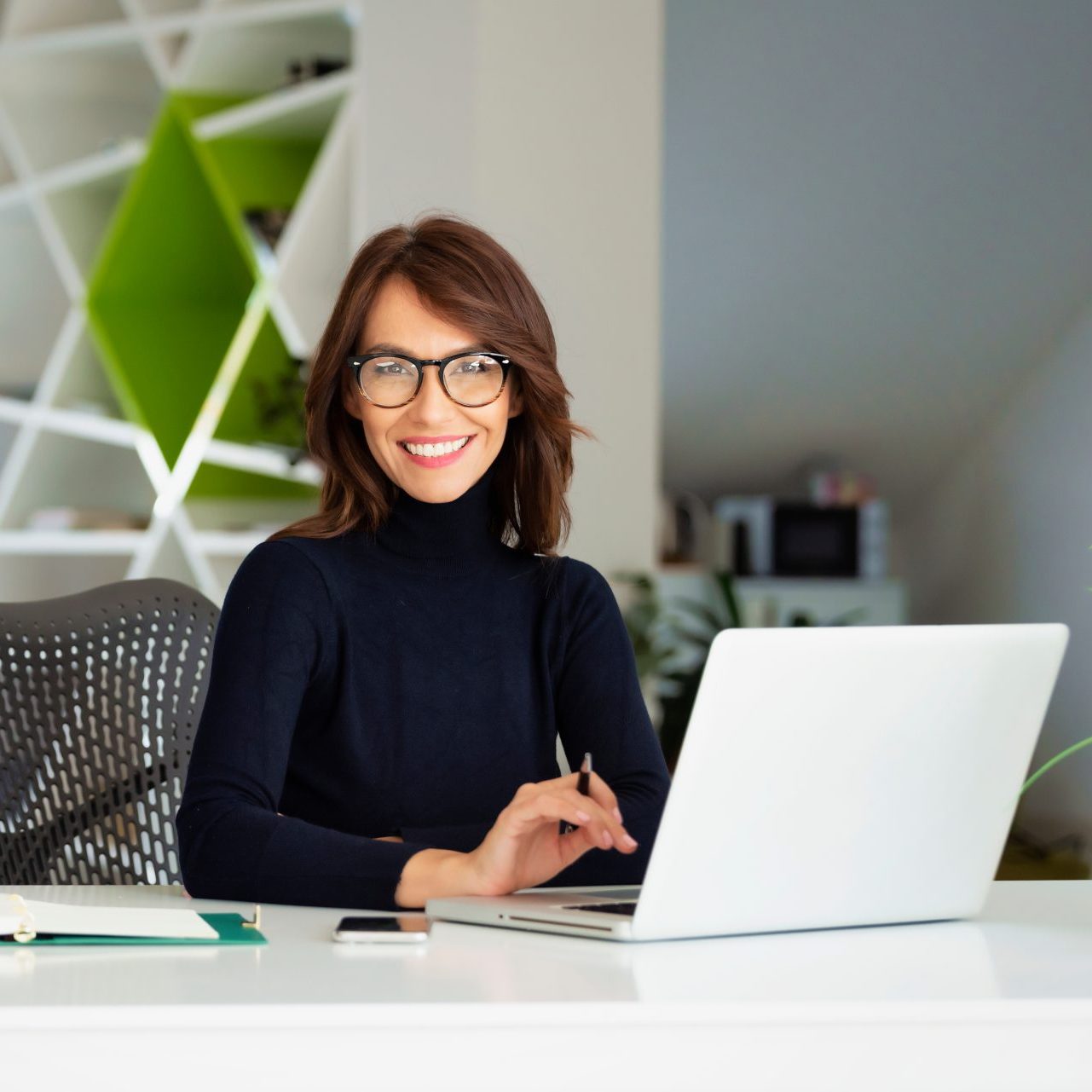 Limited expertise
Using a supplier that has the right experience
Lack of transparency
Making it difficult to assess sustainability credentials
Cost
Ensuring your budget works hard
Time constraints
Allowing time for evaluation and verification
Limited supplier options
A smaller pool of suppliers can be restrictive
Don't wait for success to come to you – click here to work with Commercial and achieve your goals. 
Request a call
Contact us today
Identifying new opportunities to support growth
We are committed to helping our clients in ways that go beyond the service we offer. This includes making sure you're aware of any industry trends that might have an impact on your business.
Here are some of the areas that are likely to influence the sustainable supply sector.
ESG
Something that is becoming more important for both businesses and investors. Sustainable sourcing solutions that factor in ESG considerations are likely to see an increase.
New technologies
Blockchain, AI and the Internet of Things (IoT) allow for greater transparency and traceability in supply chains. Partnering with suppliers that adopt these technologies, means they are likely to be better placed to ensure sustainable sourcing.
Circular economy
More emphasis on suppliers that help businesses move towards a more circular model by using recycled materials, reducing waste or implementing closed-loop systems.
Supply chain resilience
Disruptions to global supply chains, as seen with Brexit and Covid-19, brought into sharper focus the importance of resilience. Diversifying suppliers and contingency plans are becoming more important.




Commercial is driven by a passion to bring solutions to our clients that are good for people, the planet and profit.
We have worked with the Ethical Trading Initiative (ETI) for more than a decade to ensure our supply chain meets best practice requirements for product origin. As a full ETI member, every supplier we work with must have policies and procedures against all nine requirements of the ETI Base Code. Each supplier is subject to ongoing analysis and must submit to independent auditing by EcoVadis and/or Sedex.
As part of our commitment to meeting the Base Code, we have produced a Product Origin Map detailing the provenance of our own-brand Products with Purpose range.
And each purchase from our own-brand products includes a donation to our social enterprise, the Commercial Foundation, supporting young people to gain life and employment skills.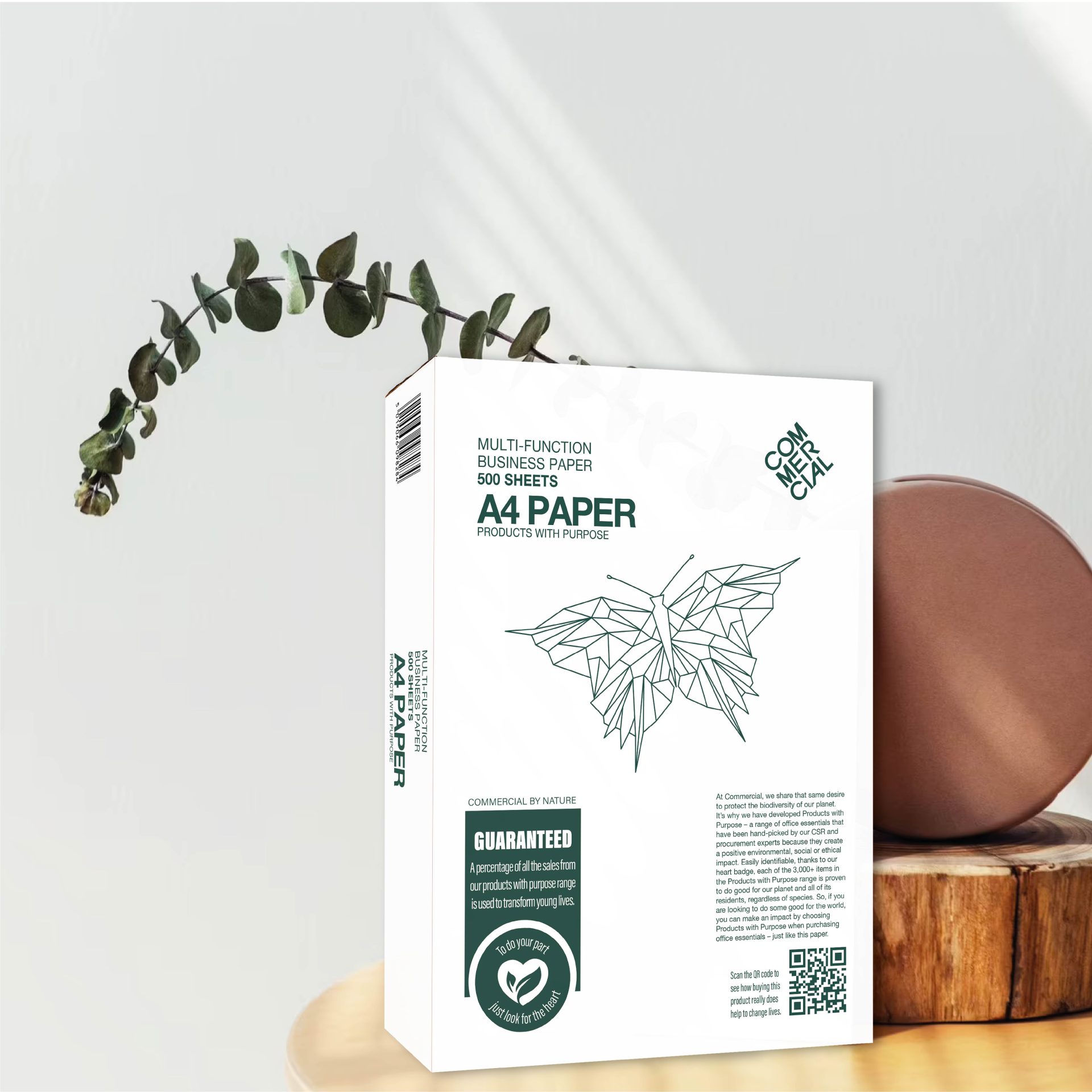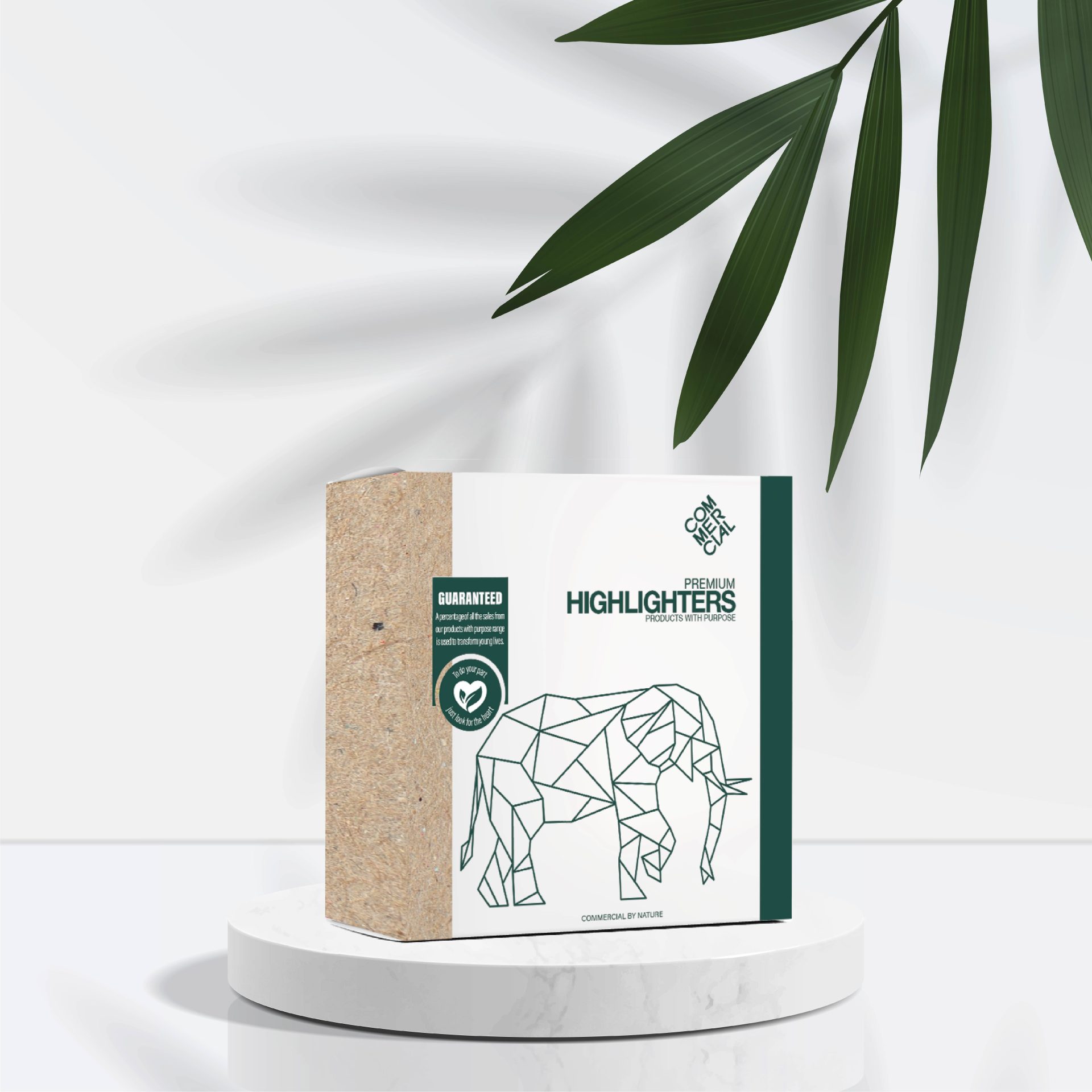 Don't just take
our word for it…
Commercial deliver. We are fortunate to work with some amazing partners. Here are some examples of great things we hear every day.
The Tesco procurement team have been delighted with the way Commercial share our desire to entrench sustainability into our supply chain – we really are kindred spirits. Our ethical and sustainability policies are of paramount importance to our reputation and the Commercial team reviewed and approved all products in a short timeframe. Commercial are already committed to the ETI base code and are working on achieving EcoVadis accreditation for all suppliers on the Tesco account.
Working with us on your sustainable sourcing will help you deliver business-wide benefits. Here are some examples.
Cost savings
Consolidating procurement needs with us will help reduce your costs through economies of scale and negotiated supplier discounts.
Mitigating risks
Third party verification helps reduce any supply chain risk
Compliance with regulations
As members of ETI and EcoVadis, we can demonstrate compliance
Access to new markets
We'll help open up opportunities for business growth
Cost savings
Working with you so that savings can be passed on to customers
Quality relationships that are nurturing and supportive.
It's important to our teams that we go the extra mile where we can. We place great emphasis on providing support that will benefit your business over and above working with you to improve your sustainable sourcing.
Cross divisional expertise
Working with different departments in an organisation to help identify and address sustainability issues to make sure it's integrated throughout the business.
Social and ethical support
Providing guidance on how products are produced in ways that respect human rights and prevent labour abuses as well as developing marketing campaigns that accurately reflect sustainability
Training and education
Providing this to employees, suppliers and other stakeholders on sustainable practices and principles. This helps build capacity and awareness to ensure that sustainability is factored into day-to-day decision making.
Innovation and thought leadership
Staying up to date with the latest trends and developments and sharing this knowledge with the client. This helps you stay ahead of the curve in a rapidly changing sector.



Don't just take
our word for it…
Commercial deliver. We are fortunate to work with some amazing partners. Here are some examples of great things we hear every day.
The new Walsall Housing Group office is a fantastic, fresh and modern workplace thanks to the wonderful work of the Commercial interiors team. They created a steering group to work alongside us to understand our demands and held regular meetings during the design process to keep us informed of the progress. Our desire was for a more collaborative space, with meeting booths and one-to-one seating, rather than traditional desks – and they delivered a fantastic final fit-out over the full four-floor building.
Each year, Commercial supplies accessory packs to graduate trainees at a leading accountancy firm, which are then picked, packed, and delivered to their home addresses by the Commercial Foundation. This not only guarantees that every new employee has the necessary equipment to be productive from their first day but also allows their IT team to focus on other responsibilities. Collaborating with the Commercial Foundation generates substantial social value returns on investment for the firm and contributes to improving the lives of the Foundation's volunteers.
Wollens have enjoyed a long-standing and fruitful partnership with Commercial because they are always introducing innovations and improvements to our IT environment. As the threat of cyber-attacks increases it was vital that we strengthened our capabilities for dealing with a ransomware attack with a cloud-based backup solution. Our solution means data cannot be altered or deleted, giving us a crucial way of recovering data to minimise any potential downtime and financial losses
Working with Commercial for our branded materials has proved to be effective and collaborative. The team is efficient and they listen to requests for improvements. Commercial has made branded goods simple.
As E-commerce in retail continues to grow, Commercial's stock-management and fulfilment expertise has allowed a leading UK retailer to free huge amounts of warehouse space. Commercial took on the stocking of our employee uniform, transferring to a new supplier with the management of the supply being consolidated into their existing supply accounts. Not only did this free vital space in their distribution centre, the consolidated supply of all GNFR delivered significant delivery cost savings.
At JoJo Maman Bébé we are happy to work with the Commercial Foundation and support inspiring work they do to help disadvantaged young adults. Like us, the Foundation are a B Corp certified organisation that is proven to put purpose ahead of profits. We have enjoyed working with their volunteers to help with a mug-making activity. We are now working alongside them to create an introduction gift for our new employees, these include printed mugs, pens and notebooks.
Click here to unlock Commercial's expert advice and take your business to new heights.
Request a call
Contact us today
Frequently Asked Questions
Got a question? Here are some of the more common questions and answers that might help.
What is a sustainable sourcing company?
A business that specializes in helping organizations procure goods and services in a sustainable and responsible manner, considering social, environmental, and economic impacts throughout the supply chain.
How do I select a reputable sustainable sourcing company?
Consider their track record, expertise, certifications, references, and commitment to sustainability. Look for companies that align with your organisation's values, have a strong sustainability focus, and can provide evidence of their past successes.
How can a sustainable sourcing company help my organisation achieve its sustainability goals?
Identifying and engaging with suppliers that align with your sustainability requirements, providing guidance on sustainable procurement practices, conducting audits and assessments to verify compliance, and supporting your organization in developing and implementing sustainability strategies.
How can a sustainable sourcing company help my organisation achieve its sustainability goals?
Identifying and engaging with suppliers that align with your sustainability requirements, providing guidance on sustainable procurement practices, conducting audits and assessments to verify compliance, and supporting your organization in developing and implementing sustainability strategies.
What are the costs associated with using a sustainable sourcing company?
These can vary depending on the scope of services, size of your organisation, and specific requirements. It's important to discuss and negotiate the costs upfront to understand the pricing structure and ensure it aligns with your budget.
Why should I consider using a sustainable sourcing company?
It can help your organisation improve its sustainability performance, reduce supply chain risks, enhance reputation, and meet sustainability goals by leveraging their expertise in identifying and engaging with sustainable suppliers.
What services can a sustainable sourcing company provide?
Supplier identification and screening, sustainability assessments and audits, supply chain mapping, supplier engagement and capacity building, sustainability reporting, and customised sustainability solutions tailored to your organisation's needs.
Can a sustainable sourcing company help my organisation with compliance to sustainability regulations?
Yes. Including the Modern Slavery Act, Timber Regulations, and other relevant sustainability laws and regulations, by providing expertise and guidance on sustainable procurement practices, conducting audits, and ensuring suppliers' compliance with applicable laws and regulations.
Can a sustainable sourcing company help my organisation with stakeholder engagement and communication?
Helping you develop effective communication strategies, engaging with suppliers on sustainability topics, and supporting your organisation in transparently reporting on its sustainability efforts to stakeholders.
How can I ensure that the sustainable sourcing company I choose is credible and reliable?
You can consider factors such as their reputation, track record, certifications, references, industry recognition, and commitment to sustainability. Conduct thorough research, ask for case studies and references, and engage in due diligence to verify their credibility and reliability.
EXPLORE OUR SERVICES
Other areas of interest
We offer more than just software support: our specialists are here to maximise the potential of your business, enhance efficiency, and create a smarter, safer business environment for you.

Low Carbon Deliveries
Embrace eco-friendly  deliveries. Partner with us to reduce greenhouse gas emissions, promote sustainability, and showcase your commitment to a low carbon future.

Product Consolidation
Fine tune your  product portfolio with our consolidation services. Consolidate and align offerings to increase focus, reduce costs, and drive profitability.

Moving To Commercial
Discover the advantages of transitioning to Commercial. Benefit from enhanced scalability, reliability, and dedicated support for your business's evolving needs.
At Commercial, customer safety and data security are paramount.
That's why we utilise one-time passwords (OTP) to verify email addresses and ensure a secure user experience.
When communicating with us via our website,  you'll receive a unique OTP via email, which acts as a temporary code to confirm your identity.
This additional layer of authentication safeguards against unauthorised access and protects your personal information from potential threats. By implementing OTP verification, we maintain the highest standards of confidentiality, providing our valued customers with peace of mind and a safe environment for their online interactions.
Your trust is our priority, and we are committed to upholding the utmost security measures to protect your data at every step.
Send our Workplace Supplies team a message