With a supply chain spanning the globe, we take our responsibilities very seriously.
Global market
We source products and services from 69 countries, so we understand that the procurement decisions we make in the UK will impact people and communities around the world.
Protecting people
Because modern slavery is an alarming reality, we are careful in our understanding of the working conditions in each factory, mill and distribution centre.
Environmental impacts
From air quality to the disposal of waste and the use of natural resources, we want to know how our suppliers are managing their environmental impacts.  
What's our selection criteria?
We only work with suppliers who share our commitment to upholding strong ethical, social and environmental standards, and who can demonstrate that commitment with evidence. A new supplier will only be appointed if they align with our 'Commercial by Nature' approach.
We're here to support like-minded supply chain partners too, inspiring others to act and grow responsibly. We host Supplier Days, providing a collaborative platform where ideas, products and challenges in the marketplace can be shared and resolved.  And, importantly, where consideration can be given to the end-of-life process, in order to close the loop.
How do we manage our supply chain?
Commercial's supply chain is managed collectively by our internal Sustainability Team and Procurement Team, who verify a supplier's environmental performance and policies using the Sedex Members' Ethical Trade Audit (SMETA) and our own internal Due Diligence Questionnaire. This includes asking suppliers to sign up to the Ethical Trading Initiative (ETI) base code, an internationally recognised code of labour practice. Commercial also works closely with EcoVadis to improve the visibility of our suppliers' business procedures and manufacturing practices.
Our rigorous processes ensure our suppliers are performing to the ethical standards we expect.
700+ suppliers to Commercial
3,500+ Product with Purpose lines
We want to make it incredibly easy for our clients to make positive choices, every day. That's why in 2015 we launched our Products with Purpose Range.
Product Credentials
Selected for their environmental, social, and ethical credentials, we take into account the product packaging, cost in use, health and safety, removing weight where possible, and reducing the use of plastics.
Own-brand
Also meeting the highest environmental specification, our own-brand items mean you can also 'buy social', with a percentage of the sale donated to the Commercial Foundation – our social enterprise helping young people to gain life skills, training and work opportunities.
Easy to order
Available through our online procurement system, Sprint, we provide information to help our clients understand why we have selected specific products and which aspects of sustainability they support. This makes informed purchasing decisions easy.  



Don't just take
our word for it…
Commercial deliver. We are fortunate to work with some amazing partners. Here are some examples of great things we hear every day.
Commercial has maintained a policy of openness and transparency when working with a prominent retailer, particularly regarding the measures taken to ensure supply chain sustainability. The retailer's team engaged in productive discussions with Commercial's procurement director, gaining valuable insights into the comprehensive onboarding process and the collaboration with EcoVadis to assess all suppliers. Moreover, Commercial's continuous commitment to innovation recently led to the introduction of recyclable packaging tape, a move that not only fosters sustainability but also yields significant cost savings.
In 2021, a leading retailer made a strategic move by consolidating both GNFR and office supplies contracts, transitioning them from two separate suppliers to Commercial. This decision has proven immensely advantageous on multiple fronts. Thanks to Commercial's innovative approach, the implementation of a single, consolidated bi-weekly delivery system has resulted in cost savings, a reduced carbon footprint, and simplified processing for the retailer's staff. Furthermore, Commercial's expertise in retail GNFR has enabled a remarkable reduction of up to 70% in bespoke stock, significantly mitigating stock liabilities.
Commercial went above and beyond to instill complete confidence in a leading High Street retailer regarding the health and safety compliance and sustainable manufacturing of their workwear. Throughout the ordering process, Commercial's team provided all the necessary documentation for BSIF accreditation and even invited their staff to visit manufacturers to witness the process firsthand.
The Tesco procurement team have been delighted with the way Commercial share our desire to entrench sustainability into our supply chain – we really are kindred spirits. Our ethical and sustainability policies are of paramount importance to our reputation and the Commercial team reviewed and approved all products in a short timeframe. Commercial are already committed to the ETI base code and are working on achieving EcoVadis accreditation for all suppliers on the Tesco account.
The new Walsall Housing Group office is a fantastic, fresh and modern workplace thanks to the wonderful work of the Commercial interiors team. They created a steering group to work alongside us to understand our demands and held regular meetings during the design process to keep us informed of the progress. Our desire was for a more collaborative space, with meeting booths and one-to-one seating, rather than traditional desks – and they delivered a fantastic final fit-out over the full four-floor building.
Each year, Commercial supplies accessory packs to graduate trainees at a leading accountancy firm, which are then picked, packed, and delivered to their home addresses by the Commercial Foundation. This not only guarantees that every new employee has the necessary equipment to be productive from their first day but also allows their IT team to focus on other responsibilities. Collaborating with the Commercial Foundation generates substantial social value returns on investment for the firm and contributes to improving the lives of the Foundation's volunteers.
Wollens have enjoyed a long-standing and fruitful partnership with Commercial because they are always introducing innovations and improvements to our IT environment. As the threat of cyber-attacks increases it was vital that we strengthened our capabilities for dealing with a ransomware attack with a cloud-based backup solution. Our solution means data cannot be altered or deleted, giving us a crucial way of recovering data to minimise any potential downtime and financial losses
Working with Commercial for our branded materials has proved to be effective and collaborative. The team is efficient and they listen to requests for improvements. Commercial has made branded goods simple.
As E-commerce in retail continues to grow, Commercial's stock-management and fulfilment expertise has allowed a leading UK retailer to free huge amounts of warehouse space. Commercial took on the stocking of our employee uniform, transferring to a new supplier with the management of the supply being consolidated into their existing supply accounts. Not only did this free vital space in their distribution centre, the consolidated supply of all GNFR delivered significant delivery cost savings.
At JoJo Maman Bébé we are happy to work with the Commercial Foundation and support inspiring work they do to help disadvantaged young adults. Like us, the Foundation are a B Corp certified organisation that is proven to put purpose ahead of profits. We have enjoyed working with their volunteers to help with a mug-making activity. We are now working alongside them to create an introduction gift for our new employees, these include printed mugs, pens and notebooks.

EcoVadis is the world's largest independent provider of business sustainability ratings.

The Ethical Trading Initiative (ETI) is a global alliance of companies, trade unions and NGOs, promoting respect for workers' rights.

Sedex helps buyers and suppliers to manage, assess, and report on sustainability performance and meet their supply chain goals.
As both a customer and a supplier, sustainability ratings matter.
Commercial became a listed supplier of EcoVadis in 2016. This means that we are assessed for our work, actions, and results across four areas of sustainability: environment, labour and human rights, ethics and sustainable procurement.
In 2020, we became a customer too, using its sustainability ratings as a trusted and authoritative source for assessing potential new suppliers. Every year, we are rated by a panel of 450 experts and given our rating, which is currently in the top 5% of companies listed; our score earns us a gold status. We're striving to be in the top 1% very soon.
A clear picture with actions for improvement.
In addition to our own assessment and review, we use the Sedex Members' Ethical Trade Audit (SMETA) to check suppliers are working in an ethical way. This robust audit framework is one of the most widely used internationally, assessing standards of labour, health and safety, and environmental performance. It also sets out a corrective action plan where improvements can be made. All designed to protect workers from unsafe conditions, overwork, discrimination, low pay and forced labour. Commercial is a listed supplier, completing a yearly Self-Assessment Questionnaire (SAQ) for our customers on our labour standards, health and safety, environmental management and business integrity.
Collective action
Against modern slavery
We're working with suppliers, advisors, and experts to make sure our supply chain is never associated with modern slavery. Thanks to partnership and collaboration, we know how to identify potential incidents of modern slavery and what to do about them.  
Collective action is key, so we're involving colleagues across our business in training to know the signs to look out for. Our Ethical Trade Champions hold regular meetings to help us all understand the issues, so that we can support each other to be alert to this abhorrence.
Don't just take
our word for it…
Commercial deliver. We are fortunate to work with some amazing partners. Here are some examples of great things we hear every day.
A leading retailer has entrusted Commercial with the effective and transparent management of their entire supply chain at Pets at Home. The retailer's team met with Commercial's procurement director, who provided a comprehensive overview of their rigorous onboarding process and their collaboration with EcoVadis for supplier evaluation. Additionally, the Commercial team is consistently driving innovation toward sustainability, exemplified by their recent introduction of recyclable packaging tape, resulting in both environmental benefits and cost savings.
Calling time on throwaway plastics
We make it easy for clients to avoid Single-Use Plastics (SUP) in the supply chain.
From bubble wrap and plastic shrink wrap to straps securing pallets and security seals, for many years SUP has been hiding in plain sight. We're working hard with suppliers and our clients to eliminate single-use plastics from the supply chain.
We predict that every client will be actively purchasing from our expanding Products with Purpose range by 2025

tonnes plastic saved since 2019
by switching to alternatives
Knowledge is power
If you don't know it's there, how can you choose to avoid it? We carry out our own audit of products to let clients know how much SUP each product contains, encouraging a switch to alternatives.
Specifying it out
Wherever we can, we're specifying products from suppliers that contain no SUP whatsoever. It's about eradicating SUP at source, before it enters the supply chain.
Responsible sourcing begins with clear information. And our commitment to sustainability.
We'll help you to match your sourcing strategy to your organisation's ESG priorities, brand purpose or corporate values.
By arming you with the best information, it's easier to make the choices which reflect what's important to you.
Young lives
If supporting young people is a client priority, we can offer products and services that are directly changing lives through our social enterprise, Commercial Foundation. 
CUTTING DOWN ON PLASTIC
If you want to bring down the amount of single-use plastic within your operations, we can demonstrate a range of products to meet your needs.
REDUCING WASTE
If you want to be part of building a truly circular economy, we have services that maximise recycling and products that have a second life or include recycled materials.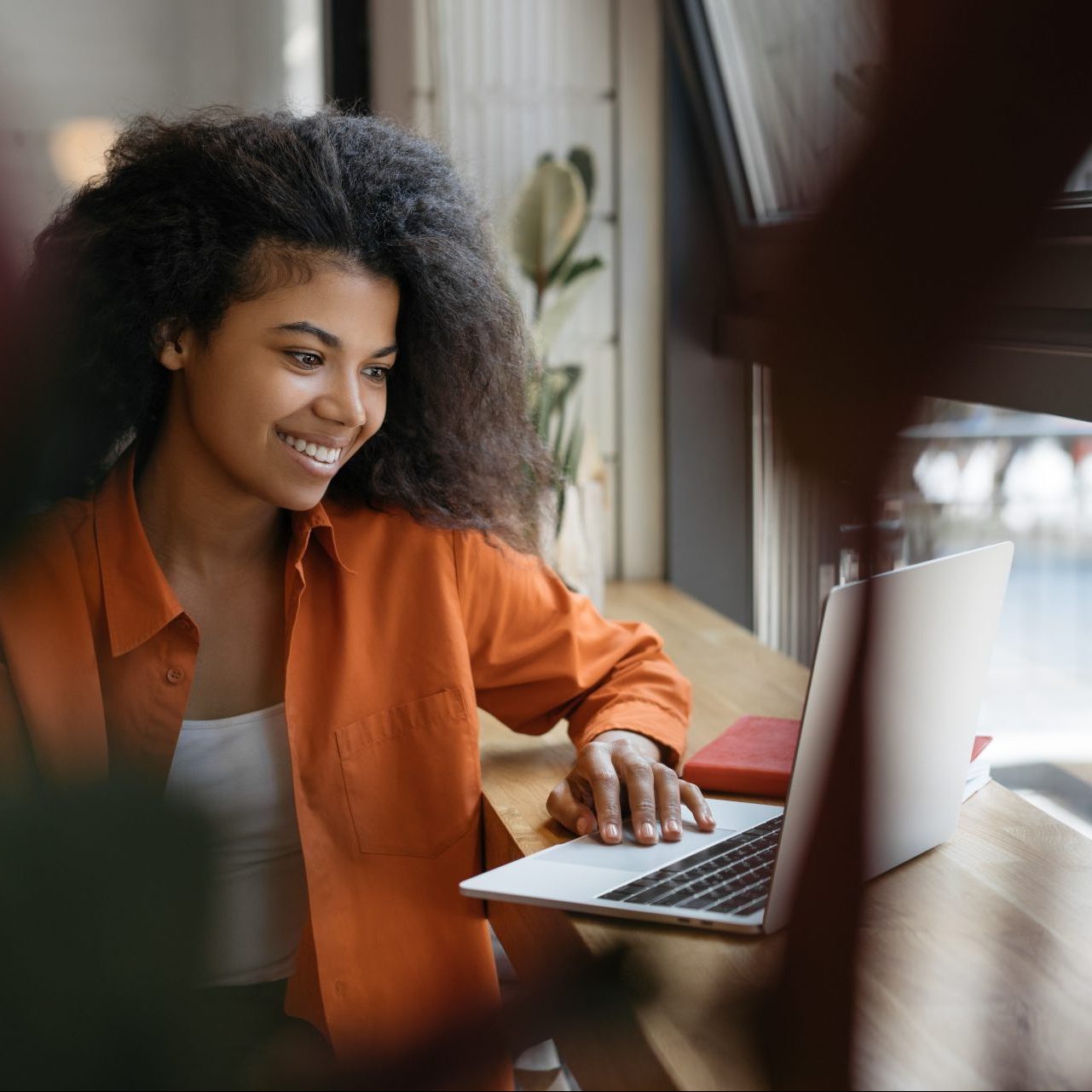 Commercial Foundation
In 2015, we set up our social enterprise, Commercial Foundation.
On the #NoLimits programme, each cohort learns practical skills in print (making some of our branded merchandise), IT and employment to help them on the path towards a career and a fulfilling role in society.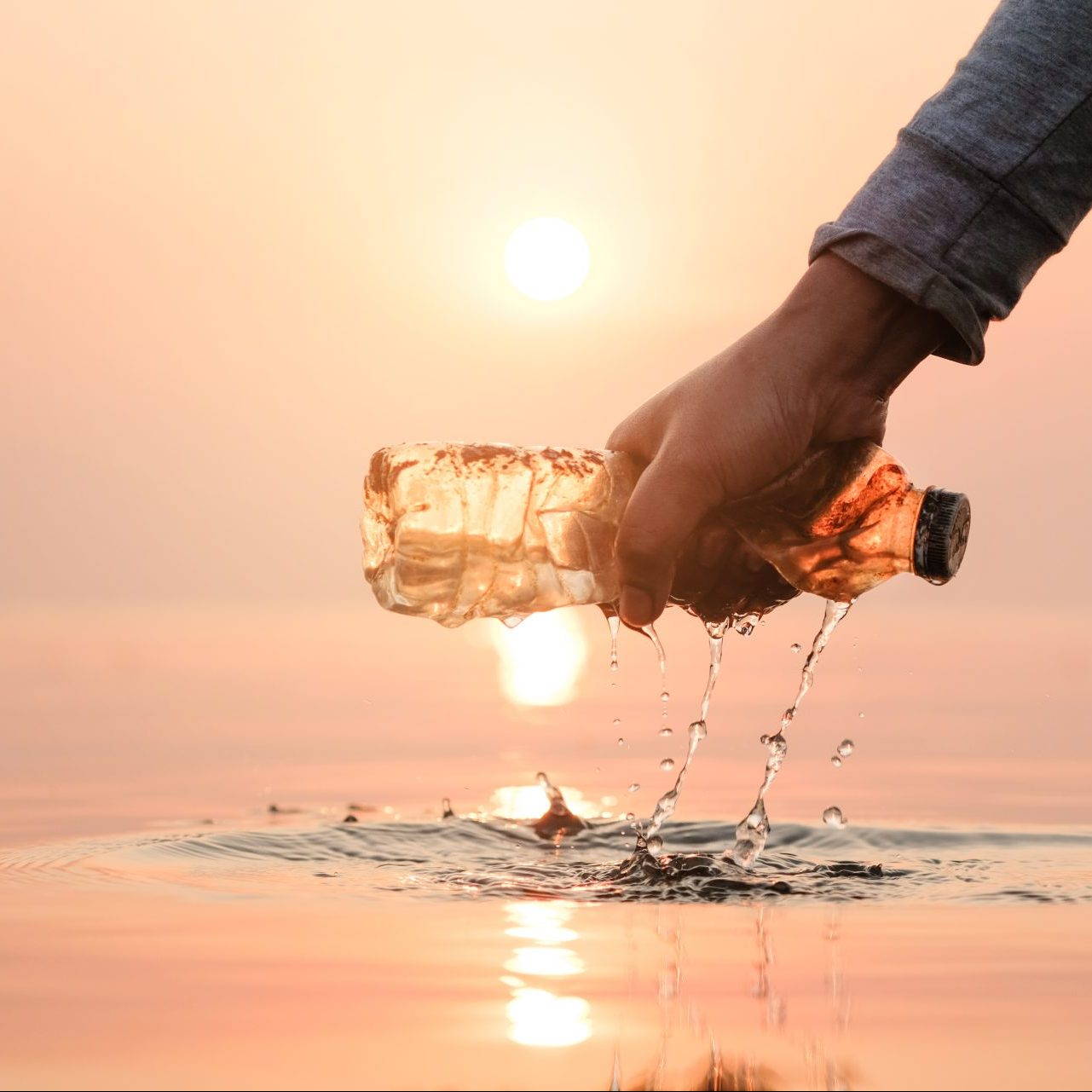 Single-use plastics
We're working hard with suppliers and our clients to eliminate single-use plastics from the supply chain.
Since 2019, we have saved 69 tonnes of plastic by encouraging clients to switch to alternatives.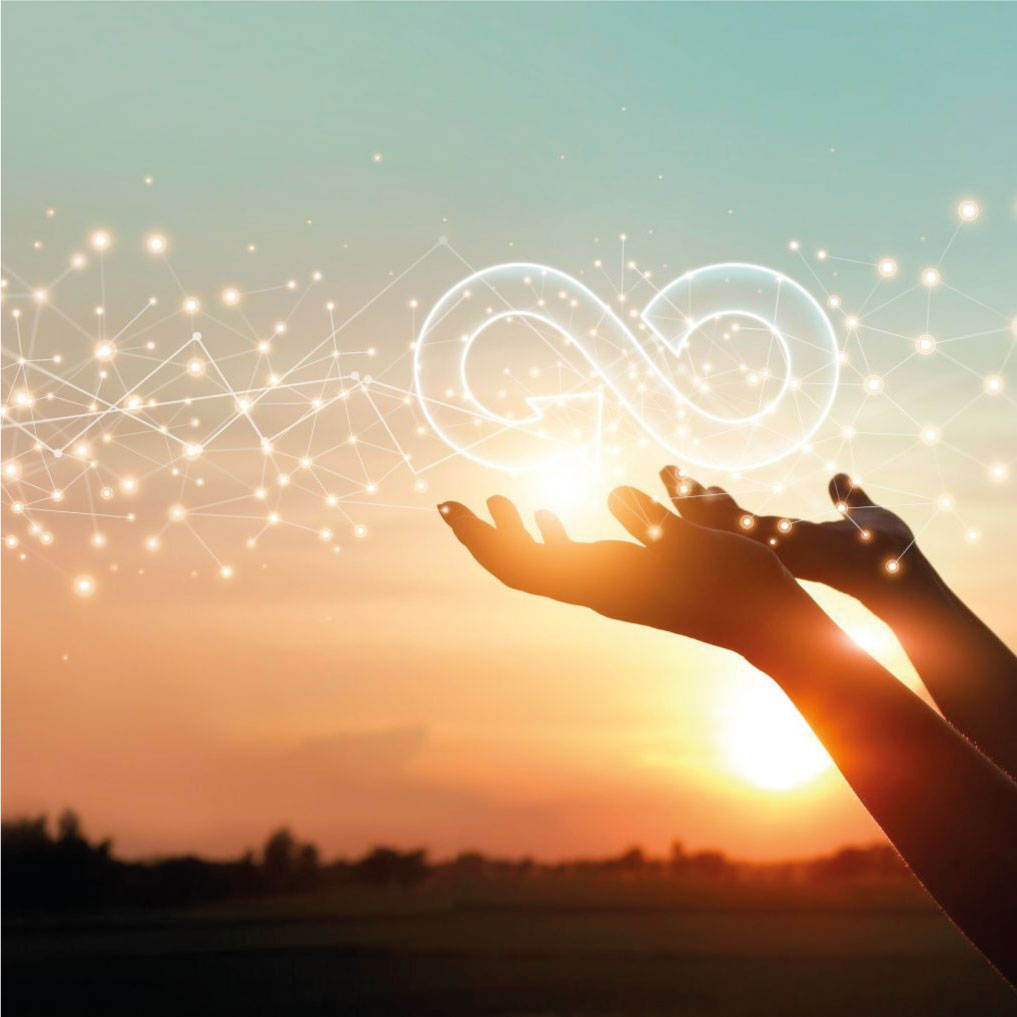 Circular economy
At Commercial, we are firmly dedicated to implementing a holistic circular economy in order to reduce our environmental impact and create more sustainable and efficient supply chains.
We strive to reduce, reuse, and recycle resources whenever possible, ultimately striving to minimise waste.
Part of the economic ecosystem
Commercial has been forging its own path, but not in isolation.
Everything that we have achieved to date is through collaboration with our people, clients, suppliers, partners, industry groups and local communities.
Emission-free transport
Managing the movement of goods and people while limiting vehicle emissions is a major consideration for us. We have been involved in a number of consortiums since 2007 looking at alternative fuels including biodiesel, hydrogen and electric. Today, we are part of London Hydrogen and Clean Van Commitment.  
Logistics planning
Balancing stock management and delivery frequency is an area of particular interest for Commercial and our clients. Our smart logistics planning software, Power Bi, is helping us to work with our customers to understand their CO2 impacts from their purchases and deliveries in order to achieve the greatest efficiencies.
Treating people fairly
Commercial is equally committed to ensuring that our organisation lives by the same exacting standard we expect of others. We are an accredited Living Wage employer, choosing to pay all our staff a real living wage. We are also a member of the national Disability Confident employer scheme.

Making it easy to be
a force for good
"Since making sustainability central to our business, we've continually pushed our own boundaries.
It's what led us to develop our own Products with Purpose range and continue to tackle the single-use plastic issue. And why we have harnessed renewable energy and low carbon technologies for our HQ in Cheltenham, our London office and vehicle fleet. We're changing the model for modern businesses.
We're determined to make it easy for our clients to source responsibly and be a force for good."
– Arthur Hindmarch
   Co-founder & Chairman, Commercial
Frequently Asked Questions
Supply chain management is a big topic, and a critical one for sustainable businesses.
What is Sustainable, Ethical and Environmental Supply Chain Management?
Sustainable, ethical, and environmental supply chain management is the practice of managing the supply chain in a way that is socially responsible, environmentally friendly, and economically beneficial for all parties. 
What are the key components of a Sustainable, Ethical and Environmental Supply Chain Management?
The key components of a sustainable, ethical, and environmental supply chain management include responsible sourcing, reducing emissions within a supply chain, and transparent reporting. 
What is the role of technology in Sustainable, Ethical and Environmental Supply Chain Management?
Technology plays an important role in sustainable, ethical and environmental supply chain management by providing visibility and traceability throughout the supply chain and enabling the use of data to better understand and manage supply chain performance. 
What is transparent reporting?
Transparent reporting is the practice of providing accurate, timely, and comprehensive information about a company's operations and supply chain in order to ensure accountability and transparency.
What is the role of employees in Sustainable, Ethical and Environmental Supply Chain Management?
Employees often drive a company's buying practice, but more importantly they play an key role in sustainable, ethical and environmental supply chain management. This is because they provide feedback and ideas plus participate in company's sustainability initiatives.
What are the benefits of Sustainable, Ethical and Environmental Supply Chain Management?
The benefits of sustainable, ethical, and environmental supply chain management include improved environmental performance, increased profitability, better customer satisfaction, and greater employee engagement and welfare. 
What is responsible sourcing?
Responsible sourcing is the practice of ensuring that suppliers are providing goods and services that are compliant with social, environmental, and ethical standards. 
Do Net-Zero targets take into account a sustainable supply chain?
Yes, in order to have a committed net-zero target you must take into account your supply chain emissions. These scope 3 emissions must consider the environmental impact of all stages of production, from the extraction of raw materials to the delivery of finished products.
How can companies ensure that their suppliers are acting ethically?
Companies can ensure that their suppliers are acting ethically by conducting regular audits, risk assessments and engaging in continuous dialogue with suppliers and local NGOs.
How can companies reduce their environmental impacts in the supply chain?
Companies can reduce their environmental impacts in the supply chain by purchasing products that use limited and/or sustainable resources during manufacturing and distribution. In addition, orders must be placed in a timely manner to ensure no strain on the global market.  
Send our SUSTAINABILITY team a message
making our company more environmentally conscious
In an era where the importance of environmental consciousness cannot be overstated, our Sustainability Team has risen to the challenge with unwavering commitment and innovative thinking. Led by their passion for creating a better and more sustainable future, they have implemented strategies that not only benefit our company but also contribute to the greater good.

Co-founder and managing director