Embrace the power of consolidation
Reduce costs, increase efficiency and better serve your customers.
Companies that consolidate suppliers typically achieve cost savings of 20%
By consolidating vendors, companies can achieve lower transaction costs, simplified supplier management, and better pricing leverage.
Procurement consolidation can reduce the cost of labour by up to 20%.
The increasing demand for integrated and automated  delivery services is one of the major factors driving the growth of the procurement consolidation market.
 PROCUREMENT CONSOLIDATION
Streamline your procurement needs and watch your business succeed.
Let us streamline your procurement needs saving you time and money, while improving your efficiency and spend visibility.
As experts in the field, we're here to collaborate with you for the benefit of your business.  Our procurement consolidation solutions aim to take away the headache and risk for you, while building better supplier relationships and enhanced overall performance.
KEY CONSIDERATIONS BEFORE YOU BUY
The right relationship for your procurement consolidation.
While it's clear to see that using a procurement consolidation partner makes sense, finding the right supplier for you can be a little more hazy.
Here are five things to consider.

The right partner
Finding a supplier who has the right expertise to understand your needs and deliver a solution can be challenging. Our experience and customised approach takes away this issue.
Integration
Combining a new procurement solution with existing systems can be complex, time-consuming and costly. We are adept at integrating solutions with existing systems seamlessly.
Data accuracy
Ensuring the accuracy and quality of data can be a challenge when dealing with multiple suppliers. We have measures in place to ensure data accuracy and quality.
Change Management
Implementing a new procurement solution involves change, which can be difficult for employees. We have extensive experience in change management and can help manage the transition.
Cost
Consolidating procurement requirements can lead to cost savings, but implementing a new solution can also be costly. We deliver solutions that meet your budget requirements and provide a good return on investment.
INNOVATIONS THAT ARE DRIVING THE MARKET
Industry insight to inform your procurement consolidation choices
When considering your ideal partner for your procurement consolidation requirements, it's worth taking note of the latest industry innovations that are driving the market.
Digital
Digital platforms offer a range of procurement services, including supplier discovery, RFI/P management, contract management and analytics.
Technology
Some companies are using artificial intelligence (AI) and machine learning (ML) to improve their procurement processes.
Sustainability
With increasing focus on sustainability and social responsibility, businesses are looking for suppliers that offer sustainable procurement solutions.
Integration
Integrated procurement and payment solutions can help streamline the entire procurement-to-payment process.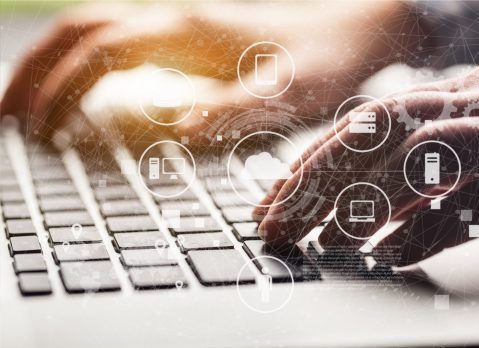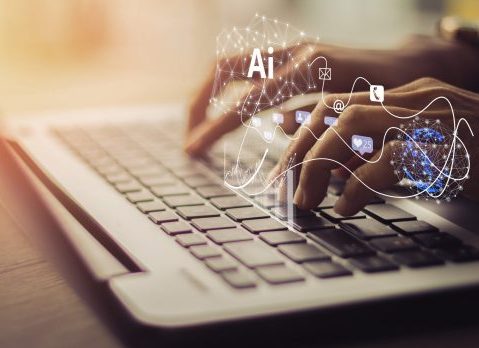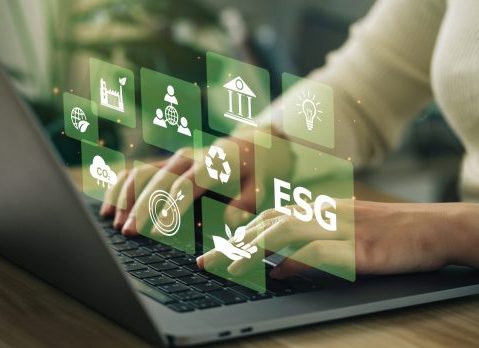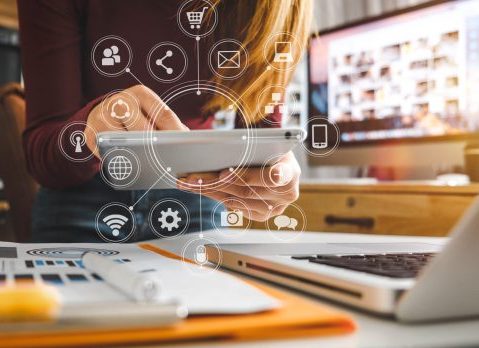 These platforms can help streamline the procurement process and provide greater visibility and control over spend.
Blockchain technology can also provide greater transparency and traceability in the procurement process, as well as help reduce fraud and errors.
Suppliers that help clients reduce their environmental footprint and ensure ethical sourcing are in demand.
This can provide greater visibility and control over spend, reducing errors and fraud and improving cash flow management.
Don't just take
our word for it…
Commercial deliver. We are fortunate to work with some amazing partners. Here are some examples of great things we hear every day.
The Tesco procurement team have been delighted with the way Commercial share our desire to entrench sustainability into our supply chain – we really are kindred spirits. Our ethical and sustainability policies are of paramount importance to our reputation and the Commercial team reviewed and approved all products in a short timeframe. Commercial are already committed to the ETI base code and are working on achieving EcoVadis accreditation for all suppliers on the Tesco account.
Click now to gain a fresh perspective on your business with Commercial's expert guidance.
Request a call
Contact us today
Expertise at our core, responsibility throughout
With more than 32 years' experience providing consolidated procurement solutions to an enviable list of household names, you can rest assured that you're in the best hands.
Over the years we have invested heavily in technology along with digital tools and platforms to streamline procurement and offer you the best solutions.

DAILY SUPPORT
There's always one of our expert team on hand to help.

fast servıce
Speed and accuracy are hallmarks of our approach.
Responsibility throughout
Our established partnerships with key suppliers and vendors gives increased access to a wider range of products and services, as well as great pricing and terms.
Because sustainability is at the heart of our business, we can support your organisation's ethical, environmental and social value goals. Commercial is ranked in the world's top 5% of businesses for its ethical supply chain by EcoVadis. It's a given that we are committed to providing exceptional customer service.  This means you can be confident that all your requirements are well-cared for.
Partnering with us provides a range of benefits that can lead to improved efficiency, cost savings and better supplier management.  But if you need more convincing read on.
Cost savings
Consolidating procurement needs with us will help reduce your costs through economies of scale and negotiated supplier discounts.
Time savings
With a single point of contact for all procurement needs at Commercial, you can save time on managing multiple suppliers, orders and invoices.
Improved supplier management
We help manage supplier relationships and performance, ensuring that the best suppliers are used and contracts are managed effectively.
Better visibility and control
By consolidating procurement with us, you can have better visibility and control over your spending, enabling you to make informed decisions and manage your budgets more effectively.
Streamlined processes
We help streamline procurement processes, reducing the administrative burden and freeing up resources so that you can focus on core business activities.
Enhanced procurement expertise
Commercial provides expertise and knowledge in procurement, helping you to optimise your procurement processes and make informed decisions.
Solutions that exceed, opportunities that excite
– work with us.
We go the extra mile in all that we do for our clients.  So, rather than just a standard procurement consolidation solution you can be sure of added value to your business.
Multi-disciplinary expertise
By working with us you have access to our breadth of business service solutions, such as Business Essentials, Cloud & Datacentre, Cyber Security, Digital Workspace, ESG Consultancy, Modern Workplace and Retail Reimagined. So, you can leverage our expertise in these fields. This can help to identify new opportunities, mitigate risks and optimise procurement strategies across your wider business.
Social responsibility
Commercial is committed to ethical procurement sourcing. We are members of EcoVadis and the Ethical Trading Initiative and operate our own BCorp Commercial Foundation. We source products and services from suppliers that adhere to ethical and sustainable practices, promoting diversity and inclusion in the supply chain and supporting local businesses too.
Environmental sustainability
We work with our clients to reduce the environmental impact of procurement by promoting sustainable practices, such as reducing packaging waste, optimising transport routes and sourcing environmentally friendly products.
Technology innovation
We add further value by leveraging technology innovation to improve procurement processes, such as exploring the use of AI and ML to identify cost savings opportunities, implementing electronic invoicing and payment systems, and using data analytics to optimise procurement strategies.



Don't just take
our word for it…
Commercial deliver. We are fortunate to work with some amazing partners. Here are some examples of great things we hear every day.
The new Walsall Housing Group office is a fantastic, fresh and modern workplace thanks to the wonderful work of the Commercial interiors team. They created a steering group to work alongside us to understand our demands and held regular meetings during the design process to keep us informed of the progress. Our desire was for a more collaborative space, with meeting booths and one-to-one seating, rather than traditional desks – and they delivered a fantastic final fit-out over the full four-floor building.
Each year, Commercial supplies accessory packs to graduate trainees at a leading accountancy firm, which are then picked, packed, and delivered to their home addresses by the Commercial Foundation. This not only guarantees that every new employee has the necessary equipment to be productive from their first day but also allows their IT team to focus on other responsibilities. Collaborating with the Commercial Foundation generates substantial social value returns on investment for the firm and contributes to improving the lives of the Foundation's volunteers.
Wollens have enjoyed a long-standing and fruitful partnership with Commercial because they are always introducing innovations and improvements to our IT environment. As the threat of cyber-attacks increases it was vital that we strengthened our capabilities for dealing with a ransomware attack with a cloud-based backup solution. Our solution means data cannot be altered or deleted, giving us a crucial way of recovering data to minimise any potential downtime and financial losses
Working with Commercial for our branded materials has proved to be effective and collaborative. The team is efficient and they listen to requests for improvements. Commercial has made branded goods simple.
As E-commerce in retail continues to grow, Commercial's stock-management and fulfilment expertise has allowed a leading UK retailer to free huge amounts of warehouse space. Commercial took on the stocking of our employee uniform, transferring to a new supplier with the management of the supply being consolidated into their existing supply accounts. Not only did this free vital space in their distribution centre, the consolidated supply of all GNFR delivered significant delivery cost savings.
At JoJo Maman Bébé we are happy to work with the Commercial Foundation and support inspiring work they do to help disadvantaged young adults. Like us, the Foundation are a B Corp certified organisation that is proven to put purpose ahead of profits. We have enjoyed working with their volunteers to help with a mug-making activity. We are now working alongside them to create an introduction gift for our new employees, these include printed mugs, pens and notebooks.
Take the first step towards success – click to access Commercial's valuable resources and support.
Request a call
Contact us today
Frequently Asked Questions
If you have a question, we'd love to hear from you. Take a look at some of those commonly asked here.
What is procurement consolidation?
This is a process of combining multiple products into one package or bundle. It can help businesses reduce costs, increase efficiency and better serve their customers.
How can procurement consolidation help businesses?
It can help businesses save time and money by reducing the costs associated with managing multiple suppliers products. It can also help improve customer service by providing customers with a one-stop-shop solution.
What is the process for procurement consolidation?
The process typically involves researching the market, determining the best supplier products to bundle together and creating a package that meets customer needs.
Are there any legal considerations for product consolidation?
Yes, it is important to research any legal considerations, such as competition and anti-trust laws, before engaging in procurement consolidation.
What are the benefits of procurement consolidation?
Benefits include saving time, reducing costs, and improving customer service. It can also help businesses reduce inventory and simplify the ordering process.
What types of businesses can benefit from procurement consolidation?
Any business that sells multiple products to other businesses can benefit from  procurement consolidation.
Is procurement consolidation cost effective?
Yes, it can be cost effective when done correctly. It can help businesses cut their costs by reducing the number of suppliers products they need to manage, as well as their inventory costs.
What types of software are used for procurement consolidation?
Software typically includes ERP systems, e-commerce platforms and inventory management software.
EXPLORE OUR SERVICES
Other areas of interest
We offer more than just software support: our specialists are here to maximise the potential of your business, enhance efficiency, and create a smarter, safer business environment for you.

Client Analytics
Redefine your  business with powerful client analytics. Leverage actionable intelligence to boost performance, enhance customer experiences, and achieve competitive advantage.

Low Carbon Deliveries
Drive environmental responsibility in your  deliveries. Choose low carbon options to minimise your carbon footprint and align with sustainable business practices.

Procurement Automation
Experience the power of  procurement automation. Simplify workflows, enhance accuracy, and drive productivity for seamless procurement management.