Working together to improve the future
Small steps make giant impacts. Across our business, we have initiatives in place to make sure that our collective action is much greater than the sum of its parts. Hundreds of empowered people, led by strong and committed leaders, all pulling in the same direction.
Commercial's employee engagement provides a clear path that everyone can follow, leading to a brighter future for all.
"From colleagues, clients, suppliers and partners to friends and family, it is working together that makes the real difference when it comes to taking care of business and each other."
Simone Hindmarch
Co-founder & Managing Director, Commercial
Change champions
Our award-winning employee engagement programme, Change Champions, inspires and empowers our team to drive business transformation through their own initiative.
Since launching in 2015, almost 200 employees have taken part in projects to create lasting impacts on our business and culture. Through the programme, they get all of the tools and guidance to make their projects a success and emerge as fully flourished change makers.
Identify an opportunity
Participants learn how to look for the chance to make positive change and build the case to take it on.
Develop the plan
Then they're coached through the creation of a realistic action plan, in pursuit of positive outcomes.
Take ownership
And once the project kicks off, they step into leadership roles and become the figurehead for that change.
Ecologi
Commercial employees can offset their personal carbon footprint.
Our partnership with Ecologi, an environmental conservation organisation,  offers a monthly subscription service to help individuals lower their negative impact on the climate, through verified carbon offset projects.
Through our partnership, we are also helping to protect endangered species, restore and protect forests, and reduce air pollution globally.
Fruity fridays
Supporting colleagues to balance healthy snacks with sugary treats.
Our generous staff regularly bring a range of cakes into work, whether there is something to celebrate, or just because.
To counter this cakey naughtiness and ensure staff are eating a well-balanced diet, every Monday and Friday Commercial provides an array of fruit to staff sourced from a local greengrocer.
Secure cycle shelter
A secure cycle shelter that protects the environment, as well as bikes.
To encourage more cycling to work, one of our Change Champions teams built a secure bike store. Always looking for environmentally positive opportunities, the shelter was given a green roof to support the local biodiversity.
It is also designed to be aesthetically pleasing, so that it fits in with the surrounding environment. It is a great way to encourage more people to cycle to work and to protect the environment.
Living wall
Creating healthy spaces for our colleagues and other creatures.
A wall of plants on the front of our head office has inset seating, providing an external space for staff to have lunch, an informal meeting or make a call.
It also provides a micro habitat for encouraging wildlife and insects to thrive in an industrial estate.
Commercial lottery
Eyes on the prize, supporting our chosen charity.
Every year, we all nominate and vote for our charity of the year. Colleagues can then choose to be part of our Lottery Fund donating £2 per month. At the end of each month, we pick out a name.
They win half of the money we've raised, and the rest goes to our nominated charity
Volunteer day
Giving the gift of time (plus skills, labour and a sunny disposition).
Volunteer Day is an annual program that the Commercial team members are encouraged to take part in. It is an opportunity to give back to their local community by donating their time, labour, and skills to a cause close to their heart.
The program grants each Commercial team member one paid volunteering day per year, allowing them to choose how they want to help out in their local community. The HR team regularly sends out announcements and opportunities to all members of the team, so they can find the right cause to support.
Commercial V Arthritis
Battling a painful condition with grit and determination.
Inspired by the experiences of a former colleague whose arthritis has impacted on every aspect of his life, including no longer being able to work, a group of colleagues wanted to take action.
Challenging themselves to do something they've never done before, Commercials' intrepid colleagues cycled 500 miles in 5 days in a bid to raise £25,000 for Versus Arthritis.
IT with conscience
New homes for old IT kit, supporting school children in Africa
Our partnership with IT Schools Africa began when our IT team wanted to set up a programme to take back all unwanted IT equipment from our customers, free of charge, in order to transform the lives of school children.
Donating old IT equipment means less WEEE waste and more children gained access to educational material, helping them to stay connected with the rest of the world.
Single-use plastic & recycling
Revamping our recycling with the help of GoGo Plastics
Inspired by our SUP initiative with SKY and a need to revamp our recycling on-site, GoGo Plastics helped highlight the issues of plastics within our everyday lives. The team collected all SUP they touched over 3 months to showcase the number of unnecessary plastics in our lives, while working with local recycling partners to increase plastic recycling rates.
In addition, employees were given a keep cup to reduce on SUP when out on the road!
Do Nation pledges
Our colleagues thrive on a little healthy competition
Do Nation is a platform that runs a 3-month programme to shift the behaviour of sustainability within the workplace. Our colleagues worked in groups to make sustainable commitments and pledges and were emailed their impacts at the end of the three months.
The winners got a gift card plus bragging rights on being the most sustainable group. This was the first, but not the last, sustainable challenge at Commercial.
Life-saving skills
Life-saving skills training and equipment for all.
All Commercial colleagues have been taught the life-saving skills and knowledge of how to perform CPR, as well as the use of a defibrillator, and where to find the ones that we have situated in each office.
Each of our office teams have been provided with the necessary equipment to provide further training to new members wishing to gain this life skill.
Net Zero Home booklet
Reducing our carbon footprints at home.
In 2021, our Change Champions created an interactive flipbook sent out to all Commercial colleagues filled with behavioural changes people can make to live more sustainably.
An initiative that's helping everyone in the Commercial team to reduce their energy impacts at home, that's good news for people's pockets and the planet.
Women in tech
Levelling up the tech sector, encouraging women of all ages.
This Change Champion project has involved taking positive steps to encourage more women into science, technology, engineering and maths (STEM) careers.
As well as a programme of interactive workshops and career events with schools and colleges, we're supporting women to enter, transfer and progress within tech roles.
Personal Carbon Offsetting
We're a completely carbon neutral company – meaning we cut all of our emissions where we can and offset anything we can't. And as we make our way towards being Net-Zero by 2028, we want to bring our colleagues, and their personal carbon impacts, along with us.
By partnering with Ecologi, we offer our teams a subscription service to offset the impact they make in their personal lives. That way, their carbon footprint shrinks at home and at work.
We pay half the subscription cost for any employee who signs up to the plan.
So far, almost fifty percent of our workforce take advantage of the programme, planting 16,000+ trees to date, all for the price of a monthly coffee and croissant
31 projects
Our offset subscriptions have funded forestry and clean energy projects around the world.
1,200+ tonnes
So far we've offset 1243.64 tonnes of carbon emissions.
16,821 trees
We've planted trees in Mozambique, Kenya, Madagascar, Tanzania, Brazil, and the UK!
20 months
After almost two years, half of our entire workforce offset their personal carbon.
Home is where the start is
Acknowledging that to reduce our emissions and achieve net-zero each of us needs to tackle the carbon reduction challenge in our personal lives, Commercial's Change Champions created an interactive, online brochure to help employees reduce their carbon footprint at home and support Commercial's efforts to reduce Scope 3 emissions.
It helps our team to be more energy-efficient and mindful both in the workplace and at home, stretching our carbon offsetting goals far beyond the office.
We're committed to supporting charitable causes in our communities.
Charity charters are formal commitments to support charitable causes and make a positive impact on society. They outline the goals, strategies, and activities that an organisation will stick to in order to provide the most value to their chosen charity.
For Commercial, we hold regular events, fundraisers, and encourage our team to get involved in community projects through our Branching Out initiative. We also hold a monthly charity draw, which employees can join through a £2 salary pledge. Whoever wins gets half of the money raised, with the other half going to our nominated charity.
Donated to charities through our lottery
Volunteer days given to causes chosen by our colleagues
Purchasing a new form of transport is a privilege which many people want to do but can't always afford.
That's why we run salary sacrifice schemes on big impact opportunities – from cycles to electric cars – to give our colleagues a better chance of doing their bit for the environment, all of which is tax-free and cost-effective.
Our commitment to running these schemes demonstrates our holistic approach to sustainability. We acknowledge that addressing environmental challenges requires collaborative efforts, and our colleagues are integral to this process. By providing them with the means to embrace environmentally friendly alternatives, we create a ripple effect of positive change that extends beyond our organisation. It fosters a sense of collective responsibility, where each colleague becomes a catalyst for sustainable practises within their communities.
In conclusion, our salary sacrifice schemes for impactful environmental opportunities symbolise our dedication to both our colleagues and the planet. Through these initiatives, we inspire and enable our colleagues to actively participate in the ongoing journey toward a greener future. The schemes not only empower individuals to make sustainable choices but also reflect our organisation's values, innovation, and leadership in creating a better world for current and future generations.
branching out
Giving up a day's work to give back to charity
Branching Out, another scheme designed by our Change Champions, gives every Commercial employee an extra paid day of leave per year, to spend a day giving back to the community.
colleagues who have taken part in volunteer days so far.
hours spent supporting causes by Commercial employees.
organisations supported by the Branching Out programme.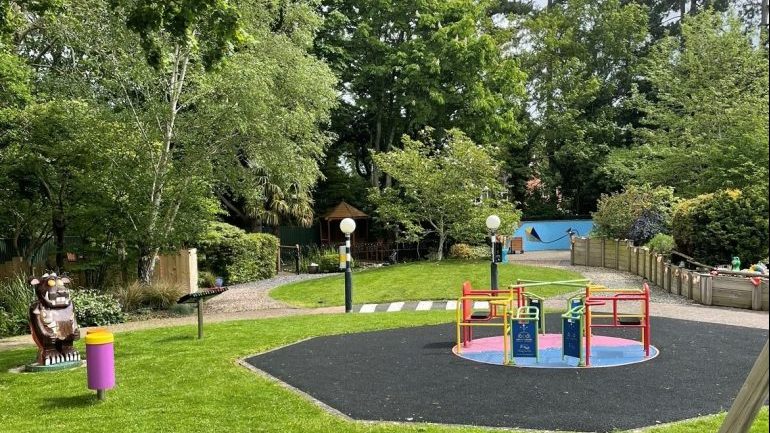 Gardening at Kites Corner, home to the James Hopkins Trust
A special place providing nursing respite care for children, our team was glad to roll up their sleeves and help out in the sensory garden.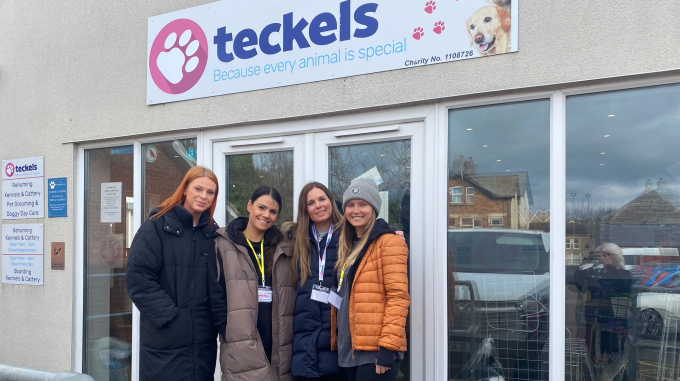 Volunteering with Teckels cats and dogs sanctuary
From setting up Teckels' first pop-up shop, to laundry and sweeping up, we were pleased to help out – rewarded with cat and dog cuddles.

Empowering change together
Everything that we have achieved – and are yet to achieve – is thanks to the skills, ambition and commitment of Commercial's people.
We are socially connected; at work, at home, and within our communities.
Today, sustainability is no longer something we do, it is who we are. Embedded in the values of our 300-strong Commercial family, we call it Commercial by Nature.
Simone Hindmarch, Co-founder & Managing Director, Commercial
Commercial by nature
Sustainability runs as a thread throughout our business, in the services we provide, in the way we behave and in the ideas we share.

Supporting young people
In 2015 we set up our social enterprise, Commercial Foundation. It's created opportunities for young people in our local area to ignite their skills and ambition, and they produce much of our branded merchandise.

Awards recognition
We're proud of all that our team's achieved through being so highly engaged. And it's thrilling for our employee engagement to be recognised with awards from Planet Mark in 2019, and the Corporate Engagement Awards in 2021

Making an impact
In our most recent Social Impact Report, we've shared our progress to date, the actions we're taking, and the ambitions that drive us.
Frequently Asked Questions
Whether you're just getting started, or looking for fresh ideas, there's lots to explore on the subject of employee engagement.
What is Employee Engagement?
Employee engagement is a workplace approach that focuses on motivating and inspiring employees to do their best and create a positive work environment.
What are some ways to improve Employee Engagement?
Some ways to improve employee engagement include providing meaningful work, offering opportunities for growth and development, recognising employee achievements, providing open and honest communication, and creating a positive work environment.
What is the difference between Employee Engagement and Employee Satisfaction?
Employee engagement focuses on motivating and inspiring employees to do their best work, while employee satisfaction focuses on the overall happiness of employees in their current roles.
How do you create an Employee Engagement strategy?
An effective employee engagement strategy should include a clear understanding of the goals and objectives, a plan for how to achieve those goals, and a timeline for implementation plus buy in from the board members and managers.
What is the role of technology in Employee Engagement?
Technology can play a key role in employee engagement by providing tools for communication, collaboration, and feedback.
Why is Employee Engagement important?
Employee engagement is important because it can lead to increased productivity, better customer service, improved employee morale and retention, and a better overall company culture.
How can managers increase Employee Engagement?
Managers can increase employee engagement by creating an inclusive environment that values and respects employees, providing feedback and support, setting clear expectations, and offering recognition and rewards.
How can HR departments measure Employee Engagement?
HR departments can measure employee engagement through surveys, focus groups, and other methods of employee feedback.
What is the connection between Employee Engagement and organisational performance?
Research has shown that organisations with higher levels of employee engagement tend to have better organisational performance.
How can companies invest in Employee Engagement?
Companies can invest in employee engagement by providing opportunities for professional development, offering recognition and rewards, and creating a positive work environment.
Send our People and Culture team a message
reinforcing our reputation as a trusted partner
Our People & Culture Team are playing an indispensable role in shaping the heart and soul of our organisation. Their genuine passion for nurturing a positive workplace culture and their relentless pursuit of excellence have left an indelible mark on us all. I am truly grateful for their efforts and I wholeheartedly embrace the way in which they seek to empower our workforce and achieve remarkable success. Check out our vacancy board and take your next step on the ladder.

Co-founder and managing director