Cleaning products made simple
Everything you need to make your workplace a clean space.
UK businesses spent £23bn on cleaning products in 2020, up from £10bn in a typical year pre-Covid.
More than 40% of businesses in the UK have implemented green cleaning policies.
Over 60% of UK firms are using certified green cleaning products.
The UK's cleaning industry employs more than 600,000 people.
all the facts you need.
Partnering a Commercial expert
takes away the complexities
When it comes to choosing the most effective products to clean your premises, it's likely you'll need a variety of different cleaning products and equipment to complete the task. Picking the right product helps your cleaning team to get the job done faster, and that keeps the costs clean and lean too. Perhaps you're concerned about the environmental impact of the cleaning products you use? Our experts will give you all the facts you need to make the choices that are right for your organisation.
Cleaning products and equipment to suit each client
Supplying everything you need, for every environment.
From kitchens and washrooms to high footfall areas and specialist workspaces, we compile an inventory of cleaning products and equipment to suit each client.
That includes manual or automated dishwashing, for office or commercial kitchens; cleaning and deodorising of washrooms; and everything you need to maximise cleaning results for carpets and hard surfaces, using upright vacuums or ride-on scrubber-dryers.
We'll begin with a site visit to talk with you about what's in place currently and advise you on the most cost-efficient alternatives, taking account of the capabilities of those who will be using them.

Reliable advice
Determining the best cleaning supplies and equipment for your team and premises can be time consuming with lots of different elements to consider. Our knowledgeable team brings their expertise to guide you.
Matching our needs
Every situation is different, from the way a space is used, to the capabilities of the cleaning team. We listen and assess your needs, then identify the right cleaning chemicals and equipment to suit your organisation
Focusing on value
Cleaning is an essential task, and products are often used in high volume. Our team will develop a procurement strategy that offers best value for money.
Compliance
Health and safety is crucial for every workplace, and some industries are particularly stringent. When we devise an inventory for cleaning products, we ensure the chemicals and equipment adhere fully to the relevant industry standards and regulations.
Reducing waste
Many organisations have ambitious targets for improving their environmental impacts. Our expert team draws upon Commercial's decades of sustainability practice, to help clients minimise waste, ensuring that chemicals and equipment remain in optimum condition for use.
Get ahead with Commercial's expert advice – click now for invaluable insights.
Request a call
Contact us today
Don't just take
our word for it…
Commercial deliver. We are fortunate to work with some amazing partners. Here are some examples of great things we hear every day.
After winning a competitive tender for our warehouse janitorial contract, Commercial expanded its range of business essentials to include cleaning products for a leading High Street retailer. By enabling orders through their Sprint platform, they allowed us to consolidate janitorial supplies with existing deliveries, reducing overall costs. Furthermore, the PVA Hygiene range uses fewer harmful chemicals and features 100% single-use plastic-free packaging, reducing their environmental impact.
Technological advances in cleaning are good for our health.
The industry is taking leaps forward in the development of cleaning products that our healthier for our people and planet.

Super surfaces
Self-disinfecting surfaces, such as coatings applied to walls and other surfaces, offer long lasting protection against bacteria, fungi and other contaminants.

Natural forces
There is a growing number of eco-friendly cleaning products on the market proven to be effective, such as enzyme-based products or those made from natural ingredients.

Air quality
High Efficiency Particulate Air (HEPA) filter vacuums are designed for indoor air cleaning, capturing 99.9% of particles such as dust, pollen, mould, and bacteria down to 0.3 microns.

Automated equipment
From smartphone-controlled cleaning systems to robots, technology is changing the way we clean.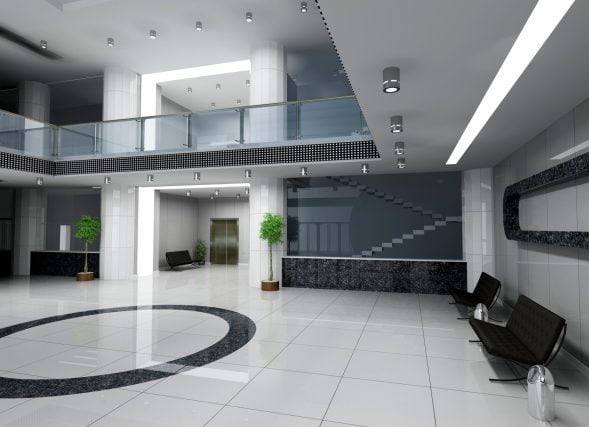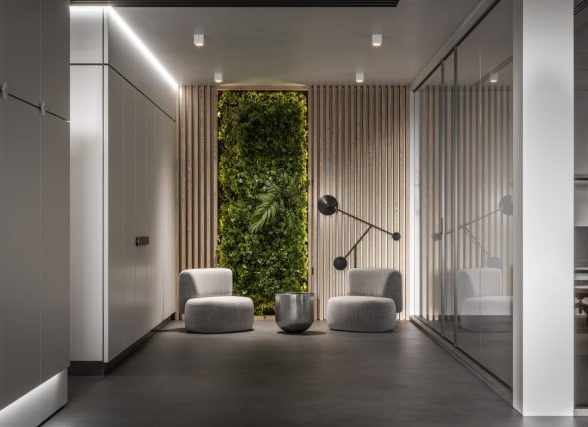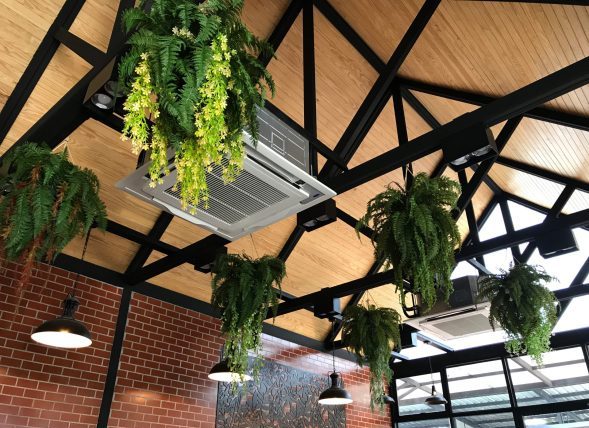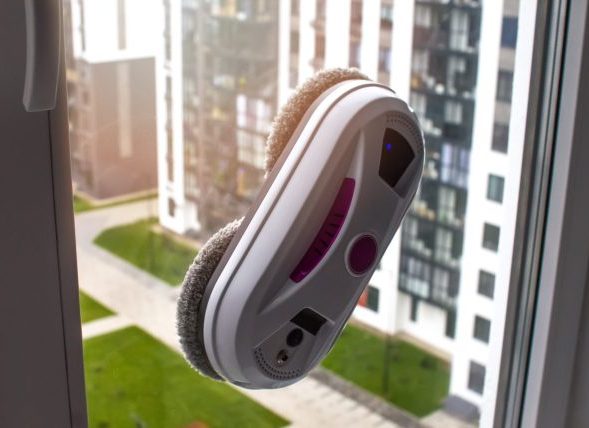 Working alongside PVA Hygiene, we supply cleaning products that will keep your conscience as clean as your surroundings.
From an initial consultation through to an in-depth site audit, we will advise you on the best – most sustainable – products for your needs.
With 100% biodegradable packaging and perfectly dosed, water-soluable sachets, PVA products will cut single use plastics from your spply chain and halt the need for chemical handling training.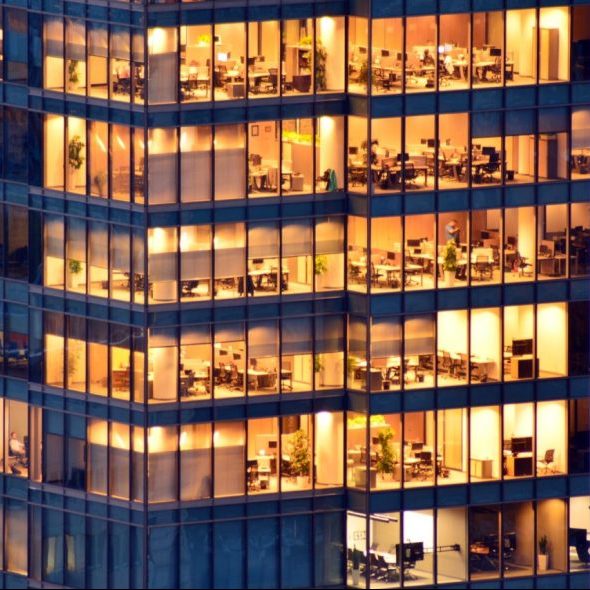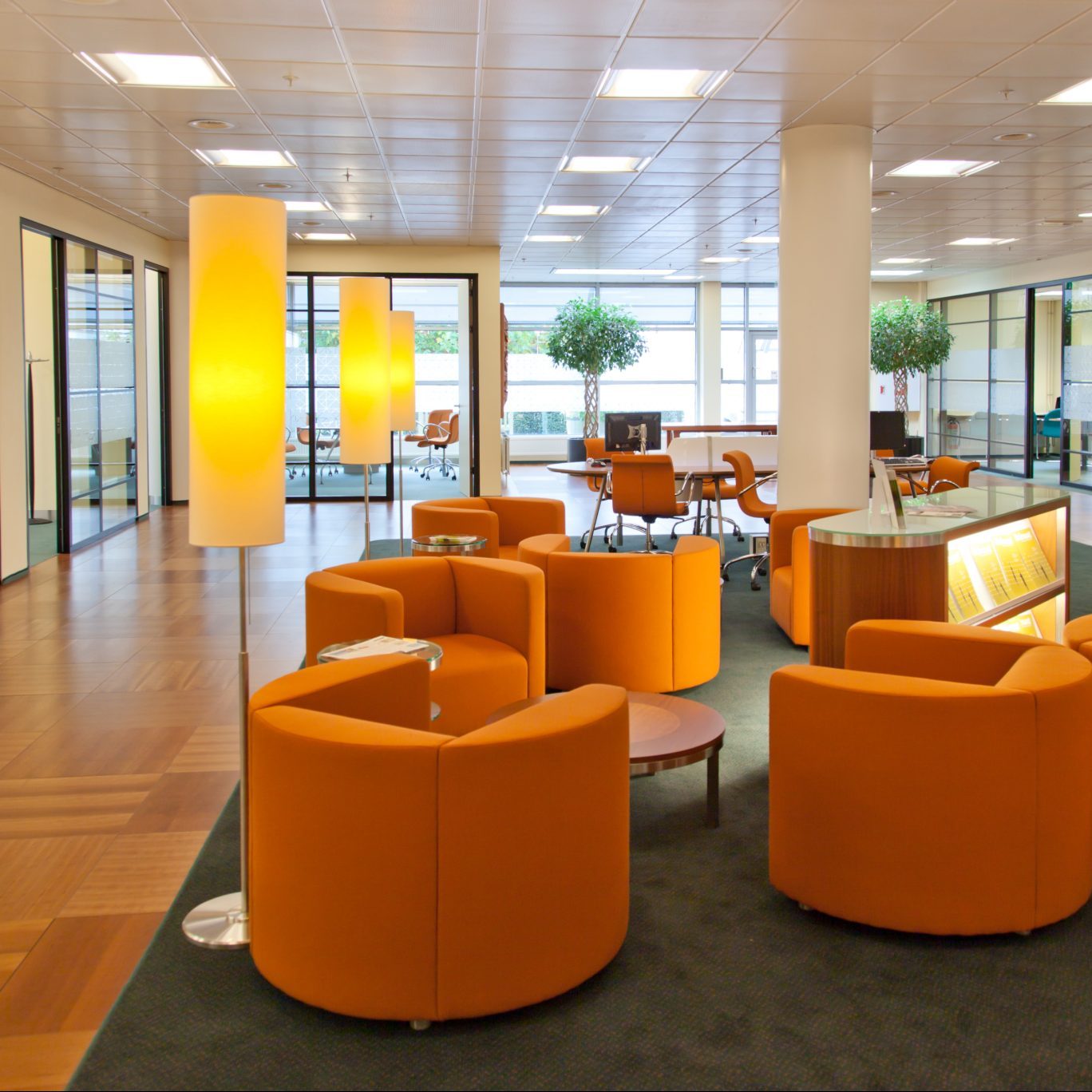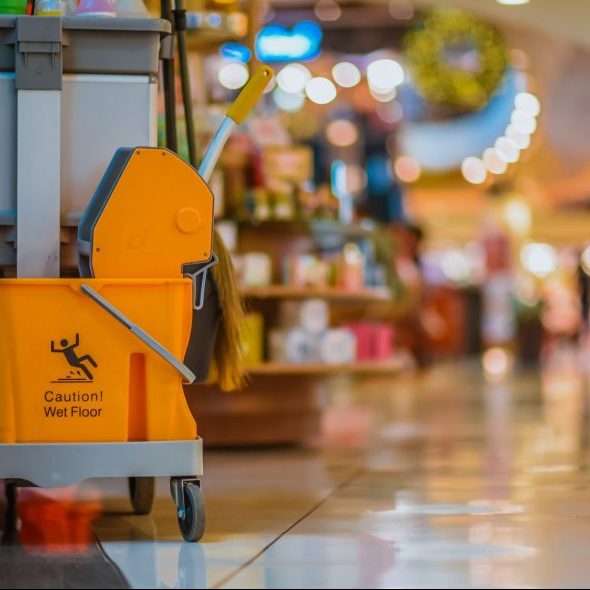 We believe great service starts with great listening.
When you work with Commercial, you can be assured of a plan for your cleaning products, processes and approach that's grounded in our expertise and entirely focused on your priorities.
Being a leading contract cleaner in the retail sector, the PVA cleaning range provides GS Associates with a quality product.
Through working with the team at Commercial, we were able to simplify training for our onsite teams, reduce COSHH risk, delivery, storage demands and cut our carbon footprint by reducing single use plastic in our supply chain.

OUR EXPERTISE
Focused entirely on your priorities.

SIMPLIFIED APPROACH
Streamlining processes, without compromise to quality.
There are lots of great reasons why clients choose Commercial to supply their cleaning products.
We'll advise on product choices for formulations and packaging which are eco-friendly and non-toxic, whether they use plant-based natural ingredients, reduced packaging, or designed to be biodegradable.
Hygiene should be easy to achieve in every workspace area. From the simplest cleaning procedures and disinfection to antimicrobial and germicidal surface coatings, our expert team will suggest the most effective plan.
We'll visit your site and listen to your needs, then offer a personalised plan to meet your organisation's requirements. Our team is always on hand to inform and advise on the products, processes and approach that will create the best outcome.



Don't just take
our word for it…
Commercial deliver. We are fortunate to work with some amazing partners. Here are some examples of great things we hear every day.
Commercial presented Currys with an innovative solution aimed at enhancing the sustainability of our cleaning product range. They demonstrated their ability to remove single-use plastics from our supply chain, reduce the use of harmful chemicals, and importantly, achieve cost savings through a comprehensive cost-in-use analysis. Commercial also collaborated closely with the Currys team to develop a customised training video, complete with 'How to' guides, ensuring that our cleaning staff at each location could effectively utilise the new range from day one.
The Tesco procurement team have been delighted with the way Commercial share our desire to entrench sustainability into our supply chain – we really are kindred spirits. Our ethical and sustainability policies are of paramount importance to our reputation and the Commercial team reviewed and approved all products in a short timeframe. Commercial are already committed to the ETI base code and are working on achieving EcoVadis accreditation for all suppliers on the Tesco account.
The new Walsall Housing Group office is a fantastic, fresh and modern workplace thanks to the wonderful work of the Commercial interiors team. They created a steering group to work alongside us to understand our demands and held regular meetings during the design process to keep us informed of the progress. Our desire was for a more collaborative space, with meeting booths and one-to-one seating, rather than traditional desks – and they delivered a fantastic final fit-out over the full four-floor building.
Each year, Commercial supplies accessory packs to graduate trainees at a leading accountancy firm, which are then picked, packed, and delivered to their home addresses by the Commercial Foundation. This not only guarantees that every new employee has the necessary equipment to be productive from their first day but also allows their IT team to focus on other responsibilities. Collaborating with the Commercial Foundation generates substantial social value returns on investment for the firm and contributes to improving the lives of the Foundation's volunteers.
Wollens have enjoyed a long-standing and fruitful partnership with Commercial because they are always introducing innovations and improvements to our IT environment. As the threat of cyber-attacks increases it was vital that we strengthened our capabilities for dealing with a ransomware attack with a cloud-based backup solution. Our solution means data cannot be altered or deleted, giving us a crucial way of recovering data to minimise any potential downtime and financial losses
Working with Commercial for our branded materials has proved to be effective and collaborative. The team is efficient and they listen to requests for improvements. Commercial has made branded goods simple.
As E-commerce in retail continues to grow, Commercial's stock-management and fulfilment expertise has allowed a leading UK retailer to free huge amounts of warehouse space. Commercial took on the stocking of our employee uniform, transferring to a new supplier with the management of the supply being consolidated into their existing supply accounts. Not only did this free vital space in their distribution centre, the consolidated supply of all GNFR delivered significant delivery cost savings.
At JoJo Maman Bébé we are happy to work with the Commercial Foundation and support inspiring work they do to help disadvantaged young adults. Like us, the Foundation are a B Corp certified organisation that is proven to put purpose ahead of profits. We have enjoyed working with their volunteers to help with a mug-making activity. We are now working alongside them to create an introduction gift for our new employees, these include printed mugs, pens and notebooks.
Working together to make cleaning more sustainable
We believe that it's possible for every part of today's business operations to become more sustainable, and cleaning is no exception.
Energy efficient processes
Our team will work with you to create energy efficient cleaning processes that will reduce waste and lower emissions.
Reducing waste
We'll look at options for reducing single-use plastics and managing the stock of cleaning items to avoid wastage.
Sustainable credentials
Swapping chemicals for plant-based solutions, more and more, our clients are choosing products and approaches that demonstrate their commitments to sustainability, living their values and commitments to people and planet every day.

Our services support our clients' recycling, environmental and energy goals.
A breath of fresh air for Cribbs Causeway
Cribbs Causeway shopping centre shares their experience in changing from the transitional air fragrance spays to new multi-phasing passive air fragrance units that have no batteries and are fully recyclable.
Cribs Causeway is a large retail centre with a significantly high footfall. As such a bespoke washroom hygiene service was essential and needed to include:

Standard and designer feminine units.


Dual and multi vending machines

Sharos and swabs containers

In support of our client base and their objectives on recycling, environmental best practice and energy reduction, the delivery of these services includes 100% zero waste to landfill.
Elevate your business with Commercial's expert advice – click here to get started.
Request a call
Contact us today
Frequently Asked Questions
Here's the lowdown on a few key considerations when choosing the right partner for your cleaning products.
How common is it to outsource cleaning?
According to The British Cleaning Council, more than 75% of businesses in the UK use contract cleaning services. Firms invest a significant budget in keeping workspaces safe and clean, particularly since the pandemic.
What kind of expertise can I expect?
Our specialist team will listen to your requirements, attend a site visit, and devise an inventory to suit your organisation. We then continue to provide expert advice and support to ensure that the right products are selected for specific applications.
How do I ensure that the cleaning products provided are of a high quality?
You should always ensure that the supplier you choose is experienced and reliable. At Commercial, we're very willing to provide references, for your peace of mind. Additionally, it is important to discuss your requirements in detail and ensure that your needs are understood.
What safety measures should I take when buying cleaning products?
It is important to ensure that the supplier adheres to health and safety regulations and has appropriate insurance. Additionally, you should ensure that any cleaning products supplied meet the highest standards of safety and quality.
What types of cleaning products can Commercial supply?
We provide advice on the most suitable products for specific applications, ensuring products are compliant with any specific health and safety requirements, and take account of eco-friendly impacts. As well as cleaning products, we can offer janitorial supplies and equipment.
How much can I expect to pay when sourcing cleaning products?
The cost will vary depending on the type and complexity of cleaning required. We'll always balance quality with value, meeting your budget and environmental priorities.
What steps should I take to ensure that the right cleaning products are selected for specific applications?
When outsourcing cleaning products, it is important to discuss your requirements in detail and ensure that the supplier understands your needs.
The Commercial team draws upon years of experience and continues to test new innovations in cleaning products, designed for high cleaning and environmental performance.
What is the cost-in-use of choosing eco-friendly cleaning products?
The cost of using eco-friendly cleaning products will depend on the type and brand of product you choose. Generally, eco-friendly cleaning products will cost more than traditional cleaning products. However, the cost is often offset by the fact that eco-friendly cleaning products are more effective and will last longer than traditional cleaning products. They often require less packaging, saving on disposal and lowering transport costs.
Overall, this can mean greater value and a lower 'cost-in-use' than traditional products. Additionally, using eco-friendly cleaning products can help to reduce your carbon footprint.
EXTENSIVE EXPERTISE
Other areas of interest

Catering    
Equip your  catering operations with top-quality supplies. From professional-grade equipment to disposable tableware, we offer a comprehensive range to meet your catering needs.

Cost In Use Audit
Unlock savings potential with a  cost in use audit. We analyse your operations to identify areas for improvement, ensuring optimal cost management and profitability.

Signage
Amplify your business visibility with eye-catching signage solutions. We offer customised signs, banners, and graphics to effectively communicate your brand message.