The smart supplier management solution
Collaborative connections that count
81% of companies report improved supplier relationships after engaging with a supplier management consultancy
Retailers who prioritise supplier collaboration see higher revenue growth, improved inventory turns, and increased customer satisfaction
73% of financial services companies experienced a supplier-related incident in the past 12 months, highlighting the importance of effective supplier management to mitigate risks
SUPPLIER MANAGEMENT
Let Commercial take care of your suppliers
The importance of supplier management can be overlooked. And yet, the strength of these relationships is intrinsically linked to your organisation's success.
Let us manage your suppliers for you – building valuable connections, negotiating best terms, minimising risks and improving efficiency to ensure your business can flourish. We offer a collaborative, customised consultancy approach that will support your organisational goals and keep you ahead of the field

Gaining greater knowledge
Taking supplier
management seriously
Risks
Managing supplier risks is one of the most significant challenges facing businesses. We work to identify and mitigate risks related to supplier financial stability, geopolitical factors, natural disasters and other issues that might impact your supply chain.
Performance
Ensuring that suppliers meet performance requirements, such as quality, delivery and responsiveness, can be a challenge. We monitor supplier operations regularly and take corrective actions when necessary.
Visibility
Achieving full visibility across the supply chain can be a significant issue. Our approach means that we take the time to understand your suppliers, inventory levels and delivery times – offering insight that helps you make informed decisions.
Cost
Managing supplier costs can be challenging. We work to negotiate favourable contracts, identify cost-saving opportunities and manage supplier price fluctuations, all on your behalf.
Relationships
Any relationship involves time and understanding. We take away the stress by managing communication, addressing issues promptly and building trust and mutual respect with your suppliers.
Let's begin a conversation that moves your business forward.
Send us a message
We're here to help
Market developments are shaping the way businesses approach supplier management.  We're seeing more of a shift towards supplier collaboration, emphasising the value of relationships to help drive innovation, reduce costs and improve performance.  Alongside this, there are various trends impacting on the sector, take a look below.

Diversity
There is a growing emphasis on supplier diversity, with businesses looking to partner with a more diverse range of suppliers.

Sustainability
There is an increasing focus on sustainability and social responsibility in supplier management.

Reducing risk
Businesses are paying more attention to risk management in supplier management.

Technology
The adoption of technology in supplier management is increasing.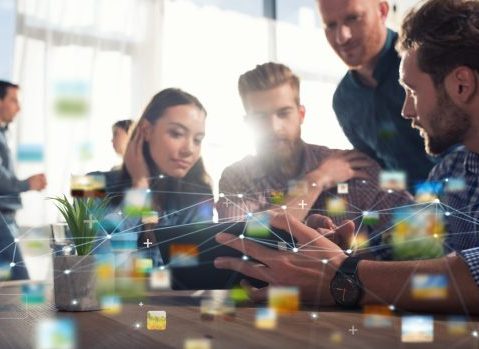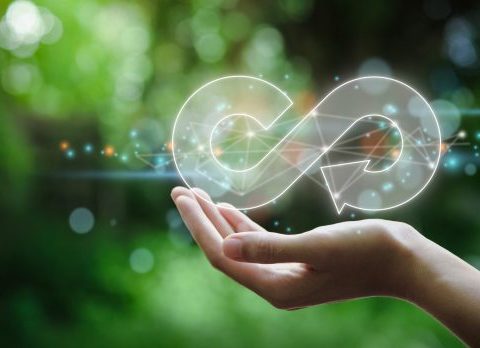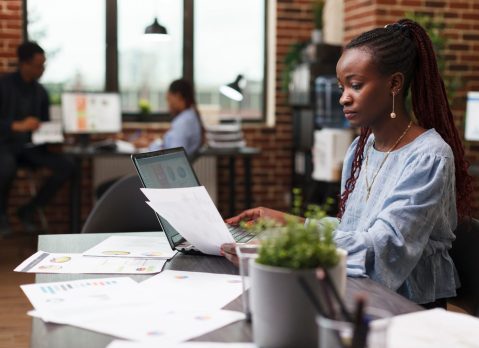 Consider using suppliers from different geographic locations, underrepresented groups, and SMEs.
Look for suppliers who have strong environmental, social and governance (ESG) practices.  And who ensure compliance with ethical standards, and promoting responsible sourcing.
Seek suppliers who focus on identifying and mitigating risks related to geopolitical, environmental and other factors that can impact the supply chain.
Consider using digital tools to automate processes, enhance visibility and improve communication with your suppliers. This includes the use of platforms for supplier management and data analytics.
Don't just take
our word for it…
Commercial deliver. We are fortunate to work with some amazing partners. Here are some examples of great things we hear every day.
A leading retailer has entrusted Commercial with the effective and transparent management of their entire supply chain at Pets at Home. The retailer's team met with Commercial's procurement director, who provided a comprehensive overview of their rigorous onboarding process and their collaboration with EcoVadis for supplier evaluation. Additionally, the Commercial team is consistently driving innovation toward sustainability, exemplified by their recent introduction of recyclable packaging tape, resulting in both environmental benefits and cost savings.

Prioritising partnerships
What sets us apart?  The relationships we build.  We pride ourselves on our collaborative, transparent approach and it's this ethos that builds trust and support.  Credentials that are evidenced through the many loyal clients we work with, managing their suppliers.
Our proven track record is supported by our solid financial foundations along with our commitment to sustainability.  Values that are integral to us – and that speak volumes to the range of suppliers we work with on behalf of our client base.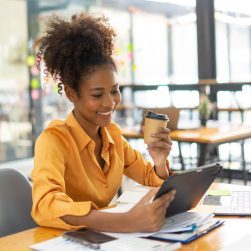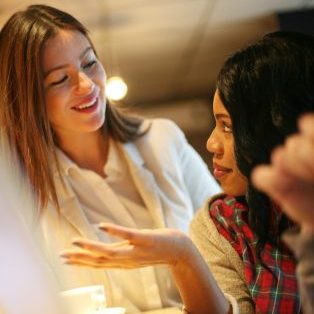 Benefits of working with us
Benefits that
build advantage
In partnering with us, your business will reap benefits beyond effective supplier management. Our tailored approach means we offer solutions based on your needs and that deliver on your goals.  Take a look below at just a few of the reasons that clients choose us.

We help you save money. We have the knowledge and expertise to negotiate great deals with suppliers, manage price fluctuations and optimise processes.

We build and maintain strong supplier relationships. This can benefit you in several ways, including better communication, increased collaboration and access to innovation.

We have proven methodologies and process that we can use to manage your suppliers, reducing the likelihood of delays, disruptions, or other issues.

Our processes, tools and resources can help you streamline supplier management, reducing errors, eliminating waste and improving overall operational efficiency.

We bring extensive expertise and experience to the table. We have a deep understanding of the market, know the common pitfalls to avoid and have developed strategies to mitigate risk.

Sustainability and social responsibility are at the heart of everything we do. This includes ensuring ethical labour practices are in place for all our suppliers.
Technology
We use the latest technology to enhance supplier management in several ways, such as providing real-time visibility into supplier performance, automating processes and streamlining supplier communication.
Social and ethical responsibility
We focus on social and ethical responsibility, seeking to align with your values to build benefit. This can include standards for supplier selection.
Evaluation
Evaluating supplier performance regularly can help you identify areas for improvement and support continuous improvement
Multidiscipline expertise
We can leverage our breadth of expertise to bring you a more comprehensive solution. For example, we can provide expertise in other areas such as logistics or procurement to optimise processes and reduce costs.
Sustainability initiatives
We can work with you to help you to reduce your environmental footprint and achieve your sustainability goals –
Supplier engagement
Our aim is to engage with suppliers to help you build relationships based on mutual understanding and trust. This can include regular communication, collaboration on sustainability initiatives, and feedback on supplier performance



Don't just take
our word for it…
Commercial deliver. We are fortunate to work with some amazing partners. Here are some examples of great things we hear every day.
The new Walsall Housing Group office is a fantastic, fresh and modern workplace thanks to the wonderful work of the Commercial interiors team. They created a steering group to work alongside us to understand our demands and held regular meetings during the design process to keep us informed of the progress. Our desire was for a more collaborative space, with meeting booths and one-to-one seating, rather than traditional desks – and they delivered a fantastic final fit-out over the full four-floor building.
Each year, Commercial supplies accessory packs to graduate trainees at a leading accountancy firm, which are then picked, packed, and delivered to their home addresses by the Commercial Foundation. This not only guarantees that every new employee has the necessary equipment to be productive from their first day but also allows their IT team to focus on other responsibilities. Collaborating with the Commercial Foundation generates substantial social value returns on investment for the firm and contributes to improving the lives of the Foundation's volunteers.
Wollens have enjoyed a long-standing and fruitful partnership with Commercial because they are always introducing innovations and improvements to our IT environment. As the threat of cyber-attacks increases it was vital that we strengthened our capabilities for dealing with a ransomware attack with a cloud-based backup solution. Our solution means data cannot be altered or deleted, giving us a crucial way of recovering data to minimise any potential downtime and financial losses
Working with Commercial for our branded materials has proved to be effective and collaborative. The team is efficient and they listen to requests for improvements. Commercial has made branded goods simple.
As E-commerce in retail continues to grow, Commercial's stock-management and fulfilment expertise has allowed a leading UK retailer to free huge amounts of warehouse space. Commercial took on the stocking of our employee uniform, transferring to a new supplier with the management of the supply being consolidated into their existing supply accounts. Not only did this free vital space in their distribution centre, the consolidated supply of all GNFR delivered significant delivery cost savings.
At JoJo Maman Bébé we are happy to work with the Commercial Foundation and support inspiring work they do to help disadvantaged young adults. Like us, the Foundation are a B Corp certified organisation that is proven to put purpose ahead of profits. We have enjoyed working with their volunteers to help with a mug-making activity. We are now working alongside them to create an introduction gift for our new employees, these include printed mugs, pens and notebooks.
Click now to elevate your business strategies with Commercial's expert advice.
Request a call
Contact us today
Frequently Asked Questions
We're here to answer all your questions about how we can support your supplier management. Here are a few of the most common queries.
What is supplier management in the retail industry?
This is the process of selecting, negotiating with and managing suppliers to ensure the best quality goods and services at the most competitive prices.
What are the benefits of effective supplier management?
Benefits include access to the best quality goods and services at the lowest prices, reduced risk of supply chain disruptions and enabling retailers to better manage their inventory and pricing strategies.
What is the role of the supplier in the retail industry?
The role is to provide retailers with the goods and services they need to meet their customers' demands. The supplier must be able to meet the retailer's specifications and be able to provide the necessary quality and quantity of goods and services.
What are the steps in the supplier management process?
The steps include researching potential suppliers, negotiating contracts, onboarding new suppliers, monitoring supplier performance and managing supplier relationships.
What are the key considerations when negotiating with suppliers?
Key considerations include pricing, payment terms, delivery times and quality specifications.
Other areas that may interest you
Commercial's range of expertise spans all aspects of the retail environment.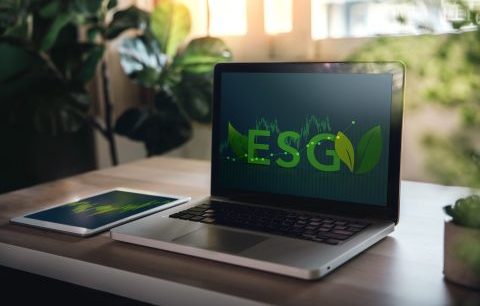 Sustainability
Our commitment to sustainability is evident in our supply chain management, which is overseen by our internal Sustainability Team and Procurement Team, with external audit and insight from Sedex, EcoVadis and the ETI.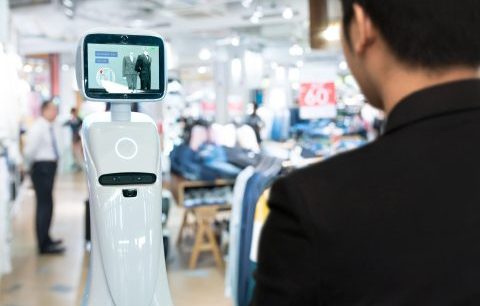 Smart tech
Whether you are looking to improve customer engagement, increase sales, or optimise your retail spaces, we have the expertise, experience and resources to deliver customised solutions that meet your needs.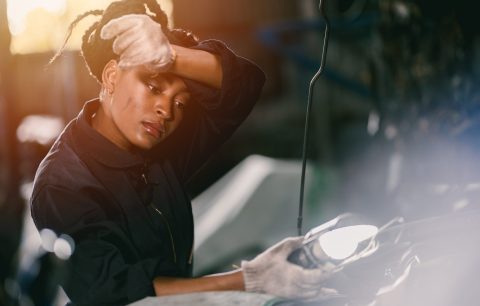 Uniforms
Whether your preference is for ready-to-wear or bespoke design, sustainable fabrics or garment technology, we'll create individual and distinctive ranges that reflect the brand identity of your organisation.
At Commercial, customer safety and data security are paramount.
That's why we utilise one-time passwords (OTP) to verify email addresses and ensure a secure user experience.
When communicating with us via our website,  you'll receive a unique OTP via email, which acts as a temporary code to confirm your identity.
This additional layer of authentication safeguards against unauthorised access and protects your personal information from potential threats. By implementing OTP verification, we maintain the highest standards of confidentiality, providing our valued customers with peace of mind and a safe environment for their online interactions.
Your trust is our priority, and we are committed to upholding the utmost security measures to protect your data at every step.
Send our Fulfilment Services team a message