A single source solution for all your print fulfilment needs.
Outsourcing
More than 70% of print and fulfilment services are outsourced in the uk.
Digital
In the uk, digital printing accounts for 60% of print and fulfilment services.
Transformation
The print fulfilment industry in the uk is expected to become increasingly digitalised over the next five years.
Growth
The print fulfilment market is expected to grow by 3.4% a year between 2020 and 2025.
Corporate print fulfilment
Partners in print, from ink to ship.
For businesses that rely on printed materials for their operations, marketing and branding, partnering with the right print fulfilment company is essential.
With 30 years' experience we bring a wealth of knowledge and resources. We are not only industry leaders we have a proven track record when it comes to delivering across the entire print fulfilment journey from printing to storing, packaging and shipping materials such as brochures, flyers, catalogues and promotional items.
Applying our experience to overcome your challenges
Whatever your print fulfilment needs, we've got you covered.
Our team has the skills, solutions and expertise to support your print fulfilment requirements and ensure you deliver on brand and on budget.
Here are five common challenges clients encounter and the ways we offer support.

Lack of expertise
We understand you may not have the necessary expertise or knowledge in-house. We work in close partnership with our clients, listening carefully to your needs and bringing expertise and insight to demystify the whole process.
Resource limitations
You may have limited resources, such as time, budget, and staff, to manage the printing process effectively on your own. Working in partnership with Commercial will save you time and money, putting your mind at ease that we can focus on delivering against agreed objectives and timescales.
Quality control
We're your eyes and ears on the ground, at every step of the fulfilment process. To avoid inconsistencies and errors, we monitor the printing process to ensure all your printed materials meet both your quality standards and your brand guidelines.
Technical limitations
By partnering with us you have access to all the latest printing technologies and services. This means you don't have to limit your options due to lack of resources and the quality and effectiveness of your printed materials will not be impacted.
Logistics and shipping
We take care of logistics and shipping of your materials so you don't have to. Our experts are on hand to deal with any unforeseen circumstances such as delays or lost or damaged shipments and work on your behalf to reach a solution.
Click here to access Commercial's partnership programmes and expand your network.
Request a call
Contact us today
Don't just take
our word for it…
Commercial deliver. We are fortunate to work with some amazing partners. Here are some examples of great things we hear every day.
Commercial has gone above and beyond to supply TSB branded merchandise whenever and wherever we've needed it. They created an ordering platform for our BDMs to request stock deliveries to their home or office addresses, with tailored reporting for management to track stock and spend. They've also helped us reduce carbon emissions from deliveries and paper usage in our supply chain. Plus, they collaborated with us to design and create a bespoke advent calendar for our BDM teams.
Innovations that add value
We'll bring you the latest innovations, hot off the press.
From an industry perspective the landscape is evolving all the time. Here are a few key trends and insights to keep in mind.
Digital direction
A digital transformation is underway across the print fulfilment industry, with more businesses looking for digital printing options that offer faster turnaround times and lower costs. Print fulfilment providers are responding by investing in more digital printing technology and automation to meet this demand.
Personal touch
The demand for personalised printing continues to grow, as companies look for new ways to connect with customers on a more individual level. The scope for customisation options is increasing with innovations such as variable data printing, which allows for personalised text, images, and graphics.
Sustainability
Sustainable printing options are an important consideration for businesses as they look to reduce their environmental impact as much as possible. We are responding with more eco-friendly printing materials, energy-efficient production processes, and sustainable shipping options.
E-commerce integration
Many clients are looking for integration with their e-commerce platforms, allowing for seamless ordering and fulfilment of printed materials.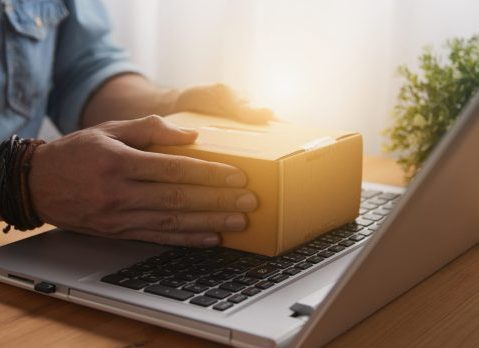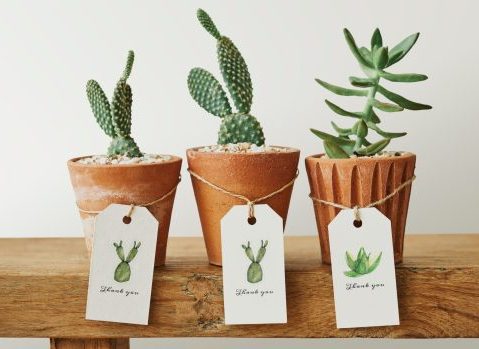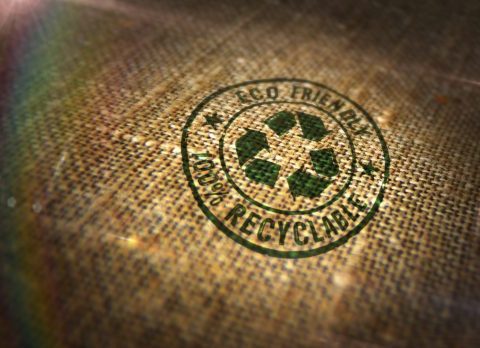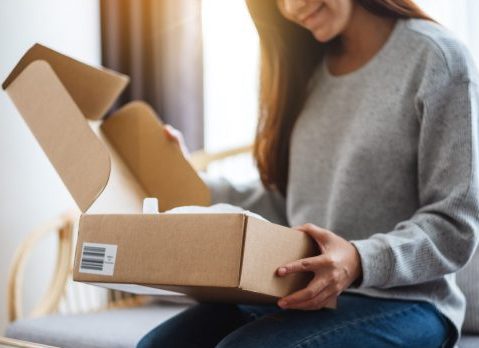 When you partner with us for your fulfilment requirements, each order creates positive social impact within our local communities.
Commercial is uniquely able to generate social impact with every print fulfilment project undertaken. Every £1 you spend generates £3.51 in social value because we'll involve our Commercial Foundation, which supports young people into skills and employment.



Young people have been supported
Get a job or go into education
Our scale brings you value.
Commercial sets itself apart as an exceptional partner in the print fulfilment industry due to its comprehensive blend of capabilities.
Our holistic approach encompasses not only full-service provisions but also leverages advanced technology, showcasing their commitment to staying at the forefront of innovation.
Our extensive expertise across various aspects of the industry ensures that we're not just a service provider, but a knowledgeable collaborator. What further distinguishes us is our impressive scalability, accommodating the evolving needs of businesses both big and small.
Our commitment to sustainability adds another layer of value, as they integrate environmentally conscious practises seamlessly into our operations. And amidst these attributes, our unwavering dedication to customer service shines, making every interaction a positive and productive experience.
Commercial's unique amalgamation of these factors positions us not just as a partner, but as a true asset to anyone.

Full-service capabilities
Commercial offers a wide range of services, including design, printing, storage, and fulfilment meaning clients can rely on us for all aspects of their fulfilment printing projects, from start to finish.

Slick stock management
Our extensive UK warehousing allows us to stock your residual and ongoing products and deliver on a next day basis nationwide. 
Fulfilling all your needs
We've been working with clients to manage all their print fulfilment needs for over three decades. We can handle all aspects of the printing process, from design to production to fulfilment.
Cost savings
Commercial's advanced printing technology and automation can result in cost savings for clients, as well as reduced waste and improved efficiency.
Customisation
We offer a range of customisation options, including variable data printing, which can help clients create personalised materials that resonate with their target audience.
High-quality results
Our investment in advanced printing technology and expertise in the field can ensure that clients receive high-quality printed materials that meet their brand standards.
Scalability
Commercial has the resources and capacity to handle both small and large printing projects, making it an ideal partner for businesses of all sizes.
Sustainability
Commercial offers eco-friendly printing options, sustainable packaging, and shipping options, which can help clients reduce their environmental footprint and align with their sustainability goals.
Dedicated support
Commercial has a dedicated account management team that provides personalised support to clients throughout the printing process, ensuring that their needs are met and their questions are answered.
Creating Social Value:
Since 2015 our social enterprise, Commercial Foundation, has been supporting young people to learn practical skills in print, IT and employment. They are instrumental in delivering our print fulfilment.
We deliver simple solutions, with standout results.
At Commercial we are constantly looking for ways to add value to the print fulfilment process, our relationships with our customers and working with clients to be more sustainable. Here are a number of ways we do this:
Advice on tap
Experienced account managers to provide advice and innovative merchandise ideas
Sustainability made simple
Entirely dedicated sustainable product range and supply chain, plus plastic-free packaging
Tangible social impact
Challenging the status quo for your organisation, we'll always ask 'what can we do that's greener and more sustainable by making simple, small changes to product selection?'
Exceptional deliveries
Free storage and delivery for bulk orders and welcome packs fulfilment, through to express service capability on fast turnaround items
Boost your business IQ – click now to learn from Commercial's experienced professionals.
Request a call
Contact us today


Don't just take
our word for it…
Commercial deliver. We are fortunate to work with some amazing partners. Here are some examples of great things we hear every day.
The Tesco procurement team have been delighted with the way Commercial share our desire to entrench sustainability into our supply chain – we really are kindred spirits. Our ethical and sustainability policies are of paramount importance to our reputation and the Commercial team reviewed and approved all products in a short timeframe. Commercial are already committed to the ETI base code and are working on achieving EcoVadis accreditation for all suppliers on the Tesco account.
The new Walsall Housing Group office is a fantastic, fresh and modern workplace thanks to the wonderful work of the Commercial interiors team. They created a steering group to work alongside us to understand our demands and held regular meetings during the design process to keep us informed of the progress. Our desire was for a more collaborative space, with meeting booths and one-to-one seating, rather than traditional desks – and they delivered a fantastic final fit-out over the full four-floor building.
Each year, Commercial supplies accessory packs to graduate trainees at a leading accountancy firm, which are then picked, packed, and delivered to their home addresses by the Commercial Foundation. This not only guarantees that every new employee has the necessary equipment to be productive from their first day but also allows their IT team to focus on other responsibilities. Collaborating with the Commercial Foundation generates substantial social value returns on investment for the firm and contributes to improving the lives of the Foundation's volunteers.
Wollens have enjoyed a long-standing and fruitful partnership with Commercial because they are always introducing innovations and improvements to our IT environment. As the threat of cyber-attacks increases it was vital that we strengthened our capabilities for dealing with a ransomware attack with a cloud-based backup solution. Our solution means data cannot be altered or deleted, giving us a crucial way of recovering data to minimise any potential downtime and financial losses
Working with Commercial for our branded materials has proved to be effective and collaborative. The team is efficient and they listen to requests for improvements. Commercial has made branded goods simple.
As E-commerce in retail continues to grow, Commercial's stock-management and fulfilment expertise has allowed a leading UK retailer to free huge amounts of warehouse space. Commercial took on the stocking of our employee uniform, transferring to a new supplier with the management of the supply being consolidated into their existing supply accounts. Not only did this free vital space in their distribution centre, the consolidated supply of all GNFR delivered significant delivery cost savings.
At JoJo Maman Bébé we are happy to work with the Commercial Foundation and support inspiring work they do to help disadvantaged young adults. Like us, the Foundation are a B Corp certified organisation that is proven to put purpose ahead of profits. We have enjoyed working with their volunteers to help with a mug-making activity. We are now working alongside them to create an introduction gift for our new employees, these include printed mugs, pens and notebooks.
Frequently Asked Questions
We'd love to talk to you about the benefits of Commercial's print fulfilment. If you'd like to know more about what's involved in print fulfilment, we hope this helps as a starting point.
What types of fulfilment services can be purchased from a Print Management Company?
Print Management Companies typically offer a range of fulfilment services such as inventory management, storage, packing, shipping, and returns.
How can I get a quote for fulfilment services from a Print Management Company?
To get a quote for fulfilment services from a Print Management Company, you will need to provide the details of the items you would like to purchase, including the quantity, sizes, colours, and any other specifications.
What systems and processes do Print Management Companies use for fulfilment?
Print Management Companies typically use automated systems and processes for fulfilment, such as barcode scanning and online ordering
What kind of storage services do Print Management Companies offer?
Print Management Companies typically offer on-site storage services, as well as off-site storage for larger orders.
How long does it take to fulfil an order?
The fulfilment time for an order will vary depending on the size and complexity of the order.
What are the benefits of using a Print Management Company for fulfilment?
The benefits of using a Print Management Company for fulfilment include cost savings, increased efficiency, and access to expert resources.
How can I ensure that the fulfilment process is of high quality?
You can ensure that the fulfilment process is of high quality by working with a Print Management Company that has a good reputation and experience in fulfilment.
How can I save money when ordering fulfilment services from a Print Management Company?
You can save money when ordering fulfilment services by ordering in bulk and taking advantage of any discounts or promotional offers that the Print Management Company may offer.
What kind of support does a Print Management Company provide for fulfilment?
A Print Management Company can provide a range of support services for fulfilment, including inventory management, order tracking, and quality assurance.
How can I be sure that my order will be fulfilled on time?
You can be sure that your order will be fulfilled on time by working with a Print Management Company that has a good track record of delivering orders on time.
EXPLORE OUR SERVICES
Other areas of interest
Embark on a journey beyond print fulfilment with us. While our core expertise lies in print, we offer a realm of additional possibilities. Dive into the realm of Branded Merchandise, where you'll find a plethora of options to enhance your brand's visibility. Indulge in the delights of impeccable Catering, ensuring your events are not only successful but also deliciously memorable. Our commitment to sustainability is evident in our eco-friendly Cleaning Products, offering responsible choices for a cleaner environment

Branded Clothing
Enhance your marketing efforts with our high-quality business branded merchandise. We offer customisable items that align with your brand, effectively promoting your business to a wider audience.

Direct Mail
Drive results with targeted business direct mail campaigns. We help you reach your audience effectively and make a lasting impact with personalised and engaging mailings.

Web2Print
Simplify your business printing process with our Web2Print solutions. Easily create, customise, and order high-quality print materials online for seamless printing and delivery.