Optimising facilities and enhancing the workplace experience
Better products and services for a better workplace experience.
Equipping your business with the quality it deserves.
Small changes to your everyday activities can make a big difference to your business.
In the running of our own organisation, and by building strong relationships with suppliers over a 30-year period, we've found the very best solutions for the essential day-to-day running of a growing business. From choosing the right cleaning products that save you time and money, to best-in-class catering to impress your colleagues and clients – we've got you covered.
Our extensive partnerships in the facilities supply chain gives us access to market-leading products, services, rates, and terms. We've worked with many of our suppliers for many years, and we work just as closely with our clients to ensure that quality remains high, and improvements are made.

Making the ordinary extraordinary.
We do things a little differently around here, going the extra mile to make sure that you get the very best solutions to make your workplace a more productive and efficient place.

Brilliant businesses, fantastic facilities.
When it comes to the menial and the everyday, we don't overlook the potential for innovation. We're always scouting the market for new suppliers or services, because when you improve something that you do every day, you get 365 advantages. As a facilities reseller, rather than a manufacturer, we're able to change with the times as often and as quickly as we like.

Verified and vouched for
It's our natural curiosity, and dedication to getting things right, that makes Commercial a busy place. Every solution we provide to you has been tested and rubber stamped by us. Commercial is ranked in the world's top 5% of businesses for its ethical supply chain by EcoVadis, so you can be assured your products fit with your sustainable and ethical messaging.


CATERING
Hospitality that doesn't cost the earth
Balancing taste, quality, and budget can feel like a big ask in any business.
That's why we've built an extensive range of produce from all your favourite brands – including organic, vegan, and fairtrade – all available with next day delivery.
Make a lasting impression on your clients, and your colleagues, by trusting your catering to Commercial.
Don't just take
our word for it…
Commercial deliver. We are fortunate to work with some amazing partners. Here are some examples of great things we hear every day.
After winning a competitive tender for our warehouse janitorial contract, Commercial expanded its range of business essentials to include cleaning products for a leading High Street retailer. By enabling orders through their Sprint platform, they allowed us to consolidate janitorial supplies with existing deliveries, reducing overall costs. Furthermore, the PVA Hygiene range uses fewer harmful chemicals and features 100% single-use plastic-free packaging, reducing their environmental impact.
Cleaning Products
Making your business cleaner, greener, and leaner
Multi-purpose, market leading, and low-cost cleaning solutions.

Kitchens
Supplying professional grade dishwashers, other white goods and cleaning products

Washrooms
We understand the importance of cleanliness, comfort, deodorising, and heavy-duty bathroom cleaning

Public spaces
Creating a welcoming experience with carpet and hard surface cleaning and machines
Industrial grade
Eco-friendly
Multi-purpose
Diluted solutions
Low waste
Regulation friendly
Plant-based
Energy efficient




Cost in Use Audit
Assessing and improving your cleaning and consumable costs.
The purchase price is only part of the puzzle when it comes to determining true cost.
When you know the real costs ¬– including additional fees like delivery, management, and upkeep – you'll know how to make them cheaper.
Our Cost in Use Audit will identify what's costing you the most money, where the highest areas of impact are, and how you can make your organisation a more profitable and productive place.
Click now to discover Commercial's expert advice and transform your business.
Request a call
Contact us today



Don't just take
our word for it…
Commercial deliver. We are fortunate to work with some amazing partners. Here are some examples of great things we hear every day.
Commercial devised a cost-effective and reliable solution to ensure that staff at a leading UK retailer had the supplies they needed for their all-important cuppa. Using consumption data, the team calculated an order pack of tea, coffee, milk, sugar, cups, and stirrers that offered better value than the retailer's previous vending solution. By adding the new supplies to existing deliveries, they consolidated costs and made significant savings to their carbon footprint.
Thanks to Commercial's expertise we were able to make significant cost reductions for cleaning products across our nationwide network of Currys stores. Their team performed a cost-in-use analysis of our existing products and were able to show how switching to the PVA Hygiene range would cut both the delivery and storage costs. Commercial also created a bespoke training video, showing how to use the pre-dosed, water-soluble cleaning solutions so our cleaning staff were ready to go from day one.
Commercial presented Currys with an innovative solution aimed at enhancing the sustainability of our cleaning product range. They demonstrated their ability to remove single-use plastics from our supply chain, reduce the use of harmful chemicals, and importantly, achieve cost savings through a comprehensive cost-in-use analysis. Commercial also collaborated closely with the Currys team to develop a customised training video, complete with 'How to' guides, ensuring that our cleaning staff at each location could effectively utilise the new range from day one.
The Tesco procurement team have been delighted with the way Commercial share our desire to entrench sustainability into our supply chain – we really are kindred spirits. Our ethical and sustainability policies are of paramount importance to our reputation and the Commercial team reviewed and approved all products in a short timeframe. Commercial are already committed to the ETI base code and are working on achieving EcoVadis accreditation for all suppliers on the Tesco account.
The new Walsall Housing Group office is a fantastic, fresh and modern workplace thanks to the wonderful work of the Commercial interiors team. They created a steering group to work alongside us to understand our demands and held regular meetings during the design process to keep us informed of the progress. Our desire was for a more collaborative space, with meeting booths and one-to-one seating, rather than traditional desks – and they delivered a fantastic final fit-out over the full four-floor building.
Each year, Commercial supplies accessory packs to graduate trainees at a leading accountancy firm, which are then picked, packed, and delivered to their home addresses by the Commercial Foundation. This not only guarantees that every new employee has the necessary equipment to be productive from their first day but also allows their IT team to focus on other responsibilities. Collaborating with the Commercial Foundation generates substantial social value returns on investment for the firm and contributes to improving the lives of the Foundation's volunteers.
Wollens have enjoyed a long-standing and fruitful partnership with Commercial because they are always introducing innovations and improvements to our IT environment. As the threat of cyber-attacks increases it was vital that we strengthened our capabilities for dealing with a ransomware attack with a cloud-based backup solution. Our solution means data cannot be altered or deleted, giving us a crucial way of recovering data to minimise any potential downtime and financial losses
Working with Commercial for our branded materials has proved to be effective and collaborative. The team is efficient and they listen to requests for improvements. Commercial has made branded goods simple.
As E-commerce in retail continues to grow, Commercial's stock-management and fulfilment expertise has allowed a leading UK retailer to free huge amounts of warehouse space. Commercial took on the stocking of our employee uniform, transferring to a new supplier with the management of the supply being consolidated into their existing supply accounts. Not only did this free vital space in their distribution centre, the consolidated supply of all GNFR delivered significant delivery cost savings.
At JoJo Maman Bébé we are happy to work with the Commercial Foundation and support inspiring work they do to help disadvantaged young adults. Like us, the Foundation are a B Corp certified organisation that is proven to put purpose ahead of profits. We have enjoyed working with their volunteers to help with a mug-making activity. We are now working alongside them to create an introduction gift for our new employees, these include printed mugs, pens and notebooks.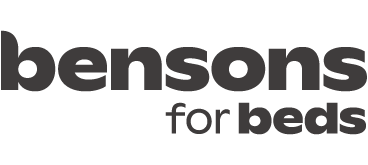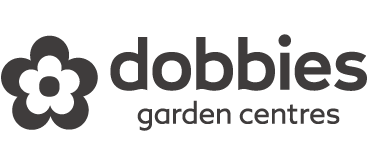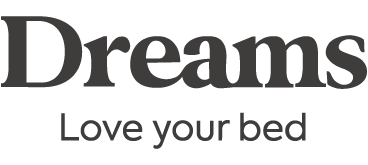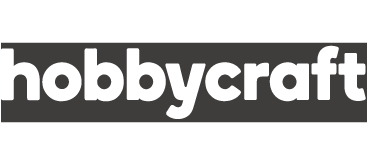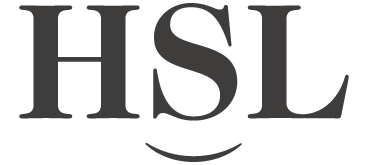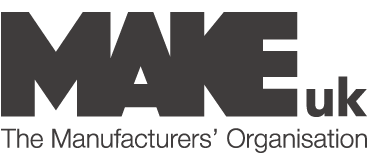 We've been running our own large and bustling business, as well as supporting hundreds of others, for more than 30 years. Whatever the shape and size of your business, we can design the most appropriate suite of services that keeps everybody safe, refreshed and your premises fit for purpose.
We can personally vouch for our products.
Most of the solutions we recommend for our clients are in use every day at Commercial HQ. We know our suppliers well and, if you need something that we don't use ourselves, we'll give it a trial run. We'll never recommend something to you that we haven't personally put through its paces.
We'll collaborate with your workforce.
From site visits to surveys, we'll make sure that whatever we design for your business has the buy-in of your people. By embedding ourselves alongside your team and understanding the layout of your premises, we can make confident recommendations that will work from day one.
We'll bring much more than signs, coffee or cleaning products to the table.
Our experts will collaborate with our colleagues from other departments throughout Commercial, from ESG to tech and print, to make sure that we squeeze every bit of value from the products we deliver.
SIGNAGE
Taking safety seriously with better signage.
Whether your workplace contains minor hazards or major risks, you can always make it a safe place for your customers and your colleagues. But choosing the right signage, in the right volume, and installing in the right places can be more of a challenge than you think. People react differently in different scenarios, so knowing what's appropriate for your sector, environment, and geography can make all the difference. We can help you design a safer place to do business.

Bespoke or branded signage.

Regulation and compliance friendly.

Environmentally friendly materials.

36.8M
Working days lost due to work-related illness and workplace injury.
Take the next step towards success – click here for Commercial's expert advice.
Request a call
Contact us today
EXTENSIVE EXPERTISE
Other areas of interest

Facilities
Looking for better products and services to create a better workplace experience? We do things a little differently, going the extra mile to make sure you get the very best solutions to make your workplace a more productive and efficient place.

PPE & Workwear
We'll make sure your teams stay safe and keep compliant. Workwear that's tailored to your needs, our unlimited access to the whole PPE & Workwear market, means we can source the best prices and products.

Workplace supplies
Helping to make your organisation more productive, profitable, and planet friendly. As in independent reseller, we have access to the whole market and can build customised solutions of products and services from any supplier in the world.