Reducing energy in practical steps
Expert guidance to reduce energy, save money and reduce carbon emissions.
Uk business waste
The department for business, energy and industrial strategy (beis) estimated that british businesses wasted £15.6bn of energy in 2020.
Carbon emissions
In 2020, energy waste from inefficient hvac and lighting systems in the uk's commercial and public buildings was thought to be equivalent to 8.4m tonnes of co2 emissions, according to the energy savings trust.
Inefficiencies
The largest contributors to energy waste in uk businesses were lighting (22%) and heating (20%) in 2020, reported by beis.
Driven to act by
Rising energy costs and the climate emergency
There are few who would argue against the need for – or the benefits of – reducing energy wastage and improving efficiency. Analysts predict that a period of high energy prices is set to continue this decade. At the same time, the race to reduce carbon emissions and meet sustainability goals brings its own imperative for action.
First, it's necessary to identify how energy is being used in your organisation. This is often a complex task, but an essential starting point to reduce energy, costs and carbon.
Experts by your side
Commercial's team of sustainability experts will assess your site's energy consumption, identifying every possible opportunity to reduce energy consumption, costs and carbon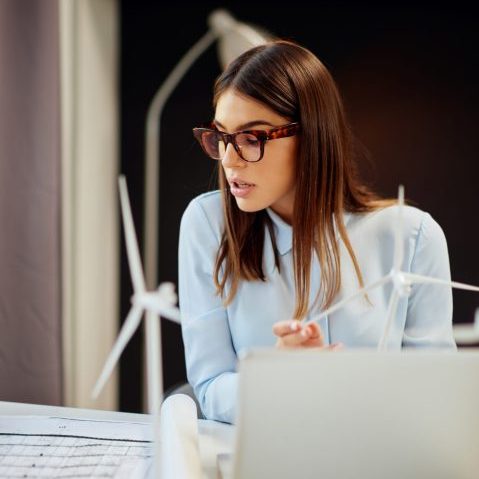 If you don't know the source of inefficiency, you can't fix it. Our experts bring their technical knowledge and careful analysis to assess all the energy consuming systems on your site.
This includes heating, air conditioning, ventilation, it equipment and lighting.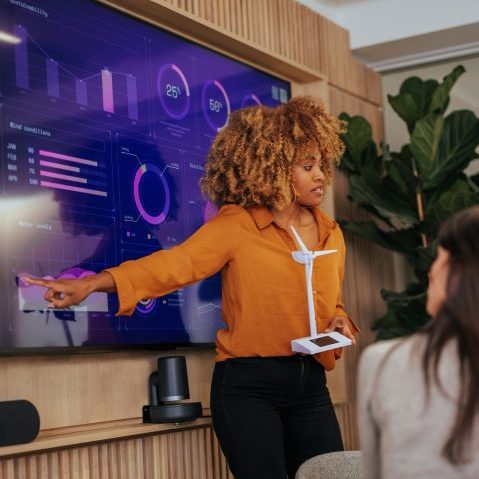 Understand your ROI
Implementing energy efficiency measures requires a level of investment, which may include replacing equipment, introducing new systems or processes, or updating the fabric of older buildings.
When making investment decisions, you'll want to know what the returns will be, in financial and carbon savings.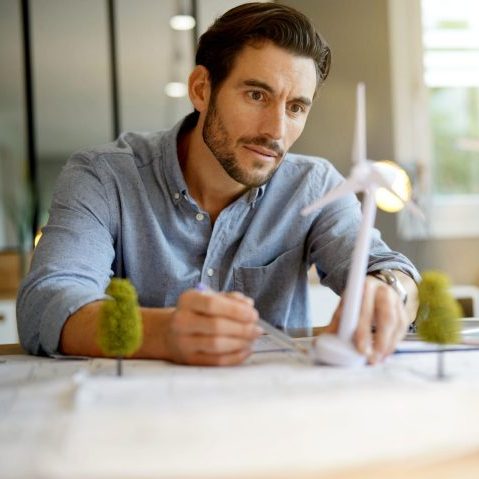 Make changes stick
Human behaviour is one of the biggest factors in reducing energy consumption, from the easy wins to the long-term embedding of more energy efficient ways of working.
Commercial brings experience in employee-led change programmes, alongside our technical analysis, providing the kind of practical solutions that keep delivering.
Reducing power consumption is an intricate challenge, particularly if your organisation is split across multiple sites, incorporating many kinds of usage. Whether offices, warehouses, manufacturing plants or retail spaces, power reduction is a crucial part of any sustainability journey. Our expert team is here to guide you, step by step.
Lack of awareness
We can't see it, so it can be difficult to know where energy is being wasted, or what to do when you discover the answer. Few businesses have the technical expertise within their inhouse teams.
Regulatory uncertainty
If your organisation has more than 250 employees, or a turnover of more than £44m, then you're bound to comply with the mandatory energy assessment scheme introduced by the government, the energy savings opportunity scheme (ESOS). Our expert team can help you navigate these regulations.
Complexity of energy use
The energy consuming systems in a business can be complex, and the ways to improve them may seem difficult to grasp. Where to start? We'll build a practical plan and communicate it clearly, so that you can make well-informed decisions.
Staff engagement
Employees have a huge role to play in energy efficiency and sustainability measures. We'll support you with tried and tested ways to engage your people, helping them to feel empowered to save power.
Want to optimise your business? Click now for Commercial's expert advice.
Request a call
Contact us today
Don't just take
our word for it…
Commercial deliver. We are fortunate to work with some amazing partners. Here are some examples of great things we hear every day.
The Tesco procurement team have been delighted with the way Commercial share our desire to entrench sustainability into our supply chain – we really are kindred spirits. Our ethical and sustainability policies are of paramount importance to our reputation and the Commercial team reviewed and approved all products in a short timeframe. Commercial are already committed to the ETI base code and are working on achieving EcoVadis accreditation for all suppliers on the Tesco account.
Better for business, better for the environment
Once we've helped you get to grips with your energy consumption and worked together on a practical plan to cut your energy, costs and carbon, there's plenty to feel positive about.

With wholesale prices unlikely to return to pre-pandemic levels before 2030, efficiency measures implemented now will have a payback in typically around two years, contributing a healthy return on investment.

Reducing energy consumption is one of the simpler ways of reducing carbon emissions as we move towards net zero targets, because it's about changing what's in your control.

As many as 83% of employees say they are more likely to remain with their employer if it takes action on sustainability and carbon reduction.

In many sectors, sales increase when action is taken on sustainability and carbon reduction. That's growth happening in retail (up 10.5%), food and drink (6.2%), manufacturing (7.3%) and financial services (4.2%).
Potential energy savings from buildings equipped with sensors & smart tech
Possible reduction in energy from heat pumps in commercial buildings
INNOVATIONS IN POWER REDUCTION
Technology is creating more ways to use less energy
Advances in technology, increasing impetus from industry and evolving government regulation means that the next decade will bring more ways to use less energy in UK businesses.
Smart buildings
Buildings equipped with sensors and smart technology will monitor the use of energy, identifying areas of inefficiency and adjusting the settings to reduce energy consumption.
Automated demand response (ADR)
ADR technology allows businesses to automatically adjust energy use in response to changes in energy demand or availability.
Heat pumps
Suitable for many building types, systems powered by heat pumps rather than traditional boilers can reduce energy usage by up to 70%, according to the Energy Savings Trust.
Achieve excellence with Commercial's expert advice – click to get started.



Don't just take
our word for it…
Commercial deliver. We are fortunate to work with some amazing partners. Here are some examples of great things we hear every day.
The new Walsall Housing Group office is a fantastic, fresh and modern workplace thanks to the wonderful work of the Commercial interiors team. They created a steering group to work alongside us to understand our demands and held regular meetings during the design process to keep us informed of the progress. Our desire was for a more collaborative space, with meeting booths and one-to-one seating, rather than traditional desks – and they delivered a fantastic final fit-out over the full four-floor building.
Each year, Commercial supplies accessory packs to graduate trainees at a leading accountancy firm, which are then picked, packed, and delivered to their home addresses by the Commercial Foundation. This not only guarantees that every new employee has the necessary equipment to be productive from their first day but also allows their IT team to focus on other responsibilities. Collaborating with the Commercial Foundation generates substantial social value returns on investment for the firm and contributes to improving the lives of the Foundation's volunteers.
Wollens have enjoyed a long-standing and fruitful partnership with Commercial because they are always introducing innovations and improvements to our IT environment. As the threat of cyber-attacks increases it was vital that we strengthened our capabilities for dealing with a ransomware attack with a cloud-based backup solution. Our solution means data cannot be altered or deleted, giving us a crucial way of recovering data to minimise any potential downtime and financial losses
Working with Commercial for our branded materials has proved to be effective and collaborative. The team is efficient and they listen to requests for improvements. Commercial has made branded goods simple.
As E-commerce in retail continues to grow, Commercial's stock-management and fulfilment expertise has allowed a leading UK retailer to free huge amounts of warehouse space. Commercial took on the stocking of our employee uniform, transferring to a new supplier with the management of the supply being consolidated into their existing supply accounts. Not only did this free vital space in their distribution centre, the consolidated supply of all GNFR delivered significant delivery cost savings.
At JoJo Maman Bébé we are happy to work with the Commercial Foundation and support inspiring work they do to help disadvantaged young adults. Like us, the Foundation are a B Corp certified organisation that is proven to put purpose ahead of profits. We have enjoyed working with their volunteers to help with a mug-making activity. We are now working alongside them to create an introduction gift for our new employees, these include printed mugs, pens and notebooks.
Frequently Asked Questions
It's a big subject and one that we'd love to talk to you about. Here's the lowdown on some key questions you may have.
What are the benefits of using an ESG Consultancy Service in the UK for power reduction solutions?
Commercial can help identify and implement energy reduction solutions that can reduce energy costs, improve energy efficiency, and reduce the environmental impact of a business.
What types of energy efficiency solutions can an ESG Consultancy assist with?
An experienced team of consultants, like Commercial, can assist with energy efficiency solutions in the areas of building insulation, lighting, heating and cooling systems, water heating, and electricity supply.
What types of technologies can Commercial assist with?
We can provide advice on energy saving technologies such as LED lighting, energy efficient appliances, energy management systems, and renewable energy sources.
How do ESG Consultancies help with power reduction solutions?
Our expert teams provide tailored advice and expertise to help identify energy saving opportunities and develop strategies to reduce energy consumption. They also provide advice on energy saving technologies, energy management systems, and renewable energy sources.
How can the right consultancy help reduce energy costs?
The Commercial team can help identify cost-effective energy saving solutions that can reduce energy costs. This could include the installation of energy efficient equipment and appliances, the implementation of energy management systems, or the use of renewable energy sources.
What kind of energy management systems can an ESG Consultancy help develop?
We can help develop energy management systems that can monitor, control, and optimise energy usage. This could include the installation of automation systems, energy monitoring systems, or smart metering systems.
EXPLORE OUR SERVICES
Other areas of interest
We offer more than just software support: our specialists are here to maximise the potential of your business, enhance efficiency, and create a smarter, safer business environment for you.

Greywater Recycling
Optimise water usage with our business greywater recycling solutions. Our innovative systems recycle and treat greywater for reuse, reducing water consumption and supporting sustainable practices.

Renewable Energy
Explore the possibilities of renewable energy for your business with our tailored solutions. Our expertise in solar, wind, and hydro power ensures a seamless transition to sustainable energy sources.

Energy Storage
Drive energy efficiency with our tailored energy storage solutions. We offer scalable and reliable systems that optimise energy usage, reduce peak demand, and enable a more sustainable business operation.
At Commercial, customer safety and data security are paramount.
That's why we utilise one-time passwords (OTP) to verify email addresses and ensure a secure user experience.
When communicating with us via our website,  you'll receive a unique OTP via email, which acts as a temporary code to confirm your identity.
This additional layer of authentication safeguards against unauthorised access and protects your personal information from potential threats. By implementing OTP verification, we maintain the highest standards of confidentiality, providing our valued customers with peace of mind and a safe environment for their online interactions.
Your trust is our priority, and we are committed to upholding the utmost security measures to protect your data at every step.
Send our Sustainable Solutions team a message