Give meaning to data with Power BI
Track, visualise, analyse, and improve business performance.
Using Power BI means faster decision making, with data analysis time cut by up to 90%.
Save 40% on costs, when compared to traditional business intelligence platforms, by using Power BI.
Organisations using Power BI can release products and services faster, with a 72% reduction in time to market.
75% of businesses using Power BI report improved customer satisfaction. Delivering complete transparency, a true partnership
POWER BI REPORTING
Making business intelligence more powerful.
Microsoft's Power BI gives you a complete overview of your business operations and supplier relationships, presenting visualised live data to help you monitor, measure, and manage performance.
We use Power BI within our own business and with all our clients, to make sure we find maximum value and impact, wherever it is. Our redesigned approval workflows and bespoke reporting suites provide full transparency based on past performance and potential future trends. By bringing procurement and sales closer together, we can create forward-looking views and enable more sophisticated pricing decisions.
Better understanding, better decision-making, better businesses.
OVERCOMING YOUR CHALLENGES
We'll help you break through barriers with Power BI.
Receiving accurate data can feel challenging. Receiving meaningful data can feel impossible.
There are several challenges you may face when dealing with data from a supplier.

Quality
When you receive data that's inaccurate, incomplete, or unformatted – interpreting is an uphill struggle. Our expert teams, made up of Power BI developers and implementation managers, can safeguard the source of the data and ensure 100% accuracy.
Compatibility
Data from your suppliers may not integrate into the systems and tools you use, which means additional work to convert or reformat. Power BI can be accessed via any internet browser, through any device, by anybody with approval.
Security
Protecting the sensitive and confidential information contained within your supplier data requires proper data security measures. Power BI comes with built-in protection and has earned the highest security classifications, which is why it's used by national security agencies, financial institutions, and healthcare providers.
Ownership
Use and distribution rights can arise when the supplier doesn't clearly define ownership. Power BI's bespoke reporting suite creates data fully under your control.
Availability
Waiting for data, or updates to data, impacts your ability to make timely decisions. Dashboards in Power BI are live and real-time, updated each evening.
Click now to optimise your business strategies with Commercial's actionable insights.
Request a call
Contact us today
There's a bright future for your business and Power BI.
As more organisations turn to data-driven decision making, and business intelligence, innovations are coming thick and fast:
AI & ML
Artificial Intelligence and Machine Learning are coming to Power BI, which will make insights quicker, easier, and more intelligent. The ability to identify patterns and predict behaviour will be a benefit to organisations looking to operate with the future in mind.
Embedded analytics
Power BI is likely to become more integrated with other Microsoft products and services, such as SharePoint, Teams, and Dynamics 365. This will allow businesses to embed analytics directly into their workflows and applications.
Cloud-based analytics
As a cloud-first suite, Power BI is already at the forefront of this popular trend in data analytics. But as part of the Office 365 Enterprise family, it's going to keep its place at the front as Microsoft continually innovates across its cloud product line.
Custom visualisations
Power BI offers a wide range of built-in visualisations, but the ability to create custom visualisations is likely to become more important in the future. This is a big part of what we do for our clients, creating unique dashboards and bespoke reports which meet their highly specific needs.
Mobile analytics
Power BI's mobile app is allowing more access to more data on the go. With the integration of augmented reality and virtual reality in the pipeline, more sophisticated mobile analytics will be possible.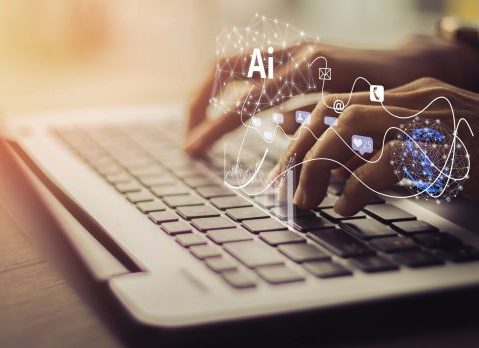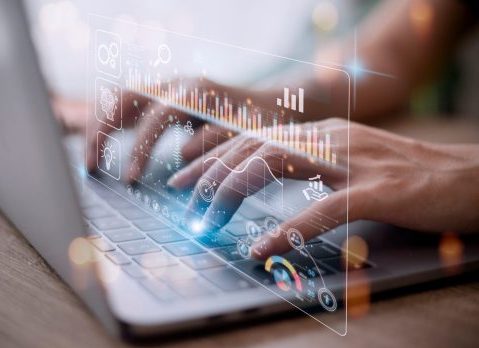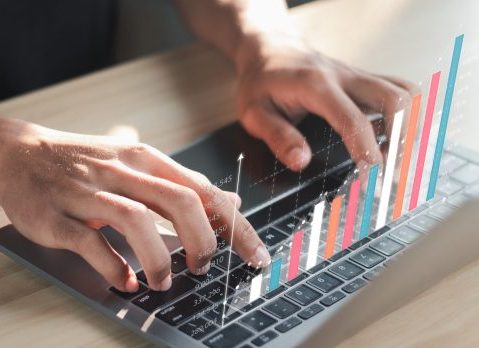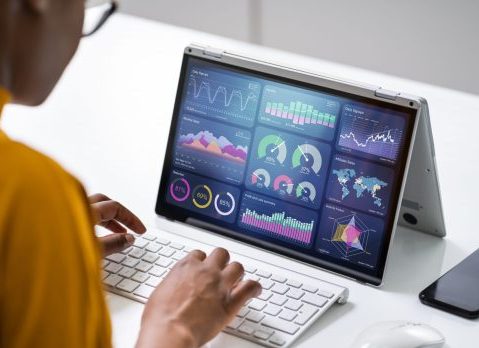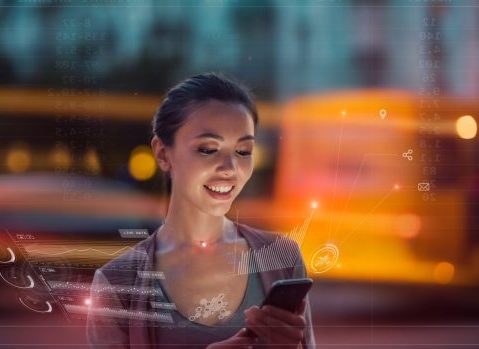 "I will be using this to show my other suppliers what good looks like."
– Power BI Stock reporting for Currys
"This has made my week!"
– Power BI Stock reporting for Currys
"I would like to meet Liam and Stu so they can show me how to create reports like this!"
– Power BI Stock reporting for Currys
"This is so much better than I was expecting, it's amazing!"
– Power BI Stock reporting for Currys
"This is everything we wanted and more!"
– Power BI Stock reporting for Currys
"You should sell this report as a service."
– Power BI Stock reporting for Currys
Don't just take
our word for it…
Commercial deliver. We are fortunate to work with some amazing partners. Here are some examples of great things we hear every day.
The Tesco procurement team have been delighted with the way Commercial share our desire to entrench sustainability into our supply chain – we really are kindred spirits. Our ethical and sustainability policies are of paramount importance to our reputation and the Commercial team reviewed and approved all products in a short timeframe. Commercial are already committed to the ETI base code and are working on achieving EcoVadis accreditation for all suppliers on the Tesco account.
Don't let challenges hold you back – click to access Commercial's expert advice and overcome obstacles.
Request a call
Contact us today
We've invested heavily in our reporting suites and back-office systems because we believe that transparency is key to a long-lasting partnership. By enhancing client experiences and providing a framework of trust and openness, it helps both parties easily understand one another.
Costs & Reductions
Closer budget control starts with data visualisation, which helps us analyse client spend patterns, trends, and the variables that make up the cost to serve. Working collaboratively with our clients and sharing this data has enabled us to drive continuous improvement and cost reduction in delivery consolidation, minimum order values, product rationalisation, and much more.
Connections & Relationships
Our relationships with our clients are never one-off. Whether it starts out as a single transaction or an ongoing supplier partnership, we keep your needs front of mind and continually come back to you when there's new technology or techniques that could benefit your business. We work entwined with your goals to make a real, beneficial, lasting difference.

Closer budget control
starts with data visualisation

Our relationships
with our clients are never one-off
Instant benefits, lasting results
Using Power BI will give you full visibility across your entire organisation
Many customers rely on various Commercial services, all seamlessly integrated within the Power BI suite. When collaborating with our business tranformation team, all expenditure and data can flow into a unified Power BI data lake. This enables you to monitor activities across aall our services, facilitating widespread improvements.
Incorporating social value into your supply chain is simplified with Power BI. It offers a comprehensive social value assessment spanning all categories. We link all spending to your dashboard, aligning it with your ESG objectives, making it easy to monitor positive impacts and progress.
When tracking sustainability enhancements, real-time monitoring of deliveries allows you to grasp the effects of delivery patterns and frequencies. Through our low-carbon delivery service, Power BI provides a UK map displaying carbon emissions by postcode, delivery quantities within a specific period. Implementing a consolidation strategy will reduced carbon emissions achieve cost savings.
Data is only the beginning – we've got so much more to share.
Our broad range of services means you'll have access to much more than just data analysis
Cross-divisional expertise
As well as a dedicated Power BI Developer, you'll have access to consultants, technicians, and engineers from across our whole business – from sustainability to smart technology.
Dedicated account management
Your account management team will be made up of people who understand your sector and industry, so that they can offer highly specific value and help achieve your goals across your business.
Continuous improvement
We continually optimise our own systems to keep pace with the market, investing in new technology and techniques when they offer a competitive advantage. As Power BI grows, and the business intelligence industry gets smarter, we'll continue to innovate and pass on the benefits to you.
Tried, tested, trusted
We use Power BI every day in our own business, in both directions through our supply chain. We also provide analytics and measurement for hundreds of clients, so we have the experience to make sure it delivers immediate value for you.



Don't just take
our word for it…
Commercial deliver. We are fortunate to work with some amazing partners. Here are some examples of great things we hear every day.
The new Walsall Housing Group office is a fantastic, fresh and modern workplace thanks to the wonderful work of the Commercial interiors team. They created a steering group to work alongside us to understand our demands and held regular meetings during the design process to keep us informed of the progress. Our desire was for a more collaborative space, with meeting booths and one-to-one seating, rather than traditional desks – and they delivered a fantastic final fit-out over the full four-floor building.
Each year, Commercial supplies accessory packs to graduate trainees at a leading accountancy firm, which are then picked, packed, and delivered to their home addresses by the Commercial Foundation. This not only guarantees that every new employee has the necessary equipment to be productive from their first day but also allows their IT team to focus on other responsibilities. Collaborating with the Commercial Foundation generates substantial social value returns on investment for the firm and contributes to improving the lives of the Foundation's volunteers.
Wollens have enjoyed a long-standing and fruitful partnership with Commercial because they are always introducing innovations and improvements to our IT environment. As the threat of cyber-attacks increases it was vital that we strengthened our capabilities for dealing with a ransomware attack with a cloud-based backup solution. Our solution means data cannot be altered or deleted, giving us a crucial way of recovering data to minimise any potential downtime and financial losses
Working with Commercial for our branded materials has proved to be effective and collaborative. The team is efficient and they listen to requests for improvements. Commercial has made branded goods simple.
As E-commerce in retail continues to grow, Commercial's stock-management and fulfilment expertise has allowed a leading UK retailer to free huge amounts of warehouse space. Commercial took on the stocking of our employee uniform, transferring to a new supplier with the management of the supply being consolidated into their existing supply accounts. Not only did this free vital space in their distribution centre, the consolidated supply of all GNFR delivered significant delivery cost savings.
At JoJo Maman Bébé we are happy to work with the Commercial Foundation and support inspiring work they do to help disadvantaged young adults. Like us, the Foundation are a B Corp certified organisation that is proven to put purpose ahead of profits. We have enjoyed working with their volunteers to help with a mug-making activity. We are now working alongside them to create an introduction gift for our new employees, these include printed mugs, pens and notebooks.
Frequently Asked Questions
Our team is ready and waiting to answer any of your questions about Power BI. Here are a few of the most common queries.
What is Power BI?
Power BI is a suite of business analytics tools to analyse data and share insights. It works through your internet browser and provides real-time updates, wherever you are, via any device.
What data sources can Power BI access?
Power BI supports a wide range of data sources, including cloud-based sources such as SQL Server, Oracle, Salesforce, and Microsoft Dynamics, as well as on-premises sources such as Excel, Access, and CSV files.
What is a data lake?
In Power BI, the areas where your data is stored in its raw format are called data lakes. It can hold data from multiple sources and it's where dashboards draw their data from.
Do I need Office 365 to access Power BI?
No, you can use Power BI as a standalone product. If you generally use another suite of cloud products, you can still access the features of Power BI.
EXPLORE OUR SERVICES
Other areas of interest
We offer more than just software support: our specialists are here to maximise the potential of your business, enhance efficiency, and create a smarter, safer business environment for you.

Client Analytics 
Discover the untapped potential of your  clients with our advanced analytics platform. Gain a deeper understanding of their needs, improve engagement, and achieve unparallelled business success.

Low Carbon Deliveries
Improve your  deliveries with low carbon solutions. Reduce emissions, enhance sustainability, and contribute to a greener future while meeting your business needs.

Pricing Options
Unlock the perfect pricing strategy for your  venture. Explore our customisable options to optimise revenue, increase customer value, and drive sustainable growth.