High performance print room tech
Invest in the best, with devices and services that keep your business running smoothly.
In-house printing provides 42% faster turnaround times.
In-house print rooms can deliver a 10% increase in customer satisfaction.
Carbon footprint is 39% lower with an in-house print room
Printing on-site can save up to 20% on labour costs.
PRINT ROOM TECHNOLOGY
Take control of your printing and increase your efficiency.
Managed print solutions have given businesses the agility to respond to periods of high and low demand, without incurring unnecessary costs.
And while outsourced printing comes with all the benefits of flexibility and scalability, having an in-house solution for immediate needs provides a more well-rounded service for staff and customers.
Our relationship with industry partners means that we can equip your print room with the right technology at the right price, whilst also building a service that gives you the best of both worlds.
We're by your side from the very beginning, from ideas to implementation, and we stay with you to ensure all of your tech is managed and maintained for maximum value. With partnerships across the sector, but no ties to any one provider, we make decisions based on what's best for you.
We use the whole of the market to assess and design your print room setup. As a reseller, rather than a manufacturer, we have access to the best systems (and prices) to ensure you get a cost-effective solution that lasts.
OVERCOMING YOUR PRINT ROOM CHALLENGES
Print technology for the 21st century is changing the way we operate
The explosion of technological advancement over the past two decades has revolutionised the way businesses approach their printing needs.
From becoming more sustainable, to utilising the cloud, to finding the most efficient solutions possible – there's a lot to consider for modern printing. Our expert team is on hand to advise each client, easing any concerns. These are some of the most common challenges organisations face.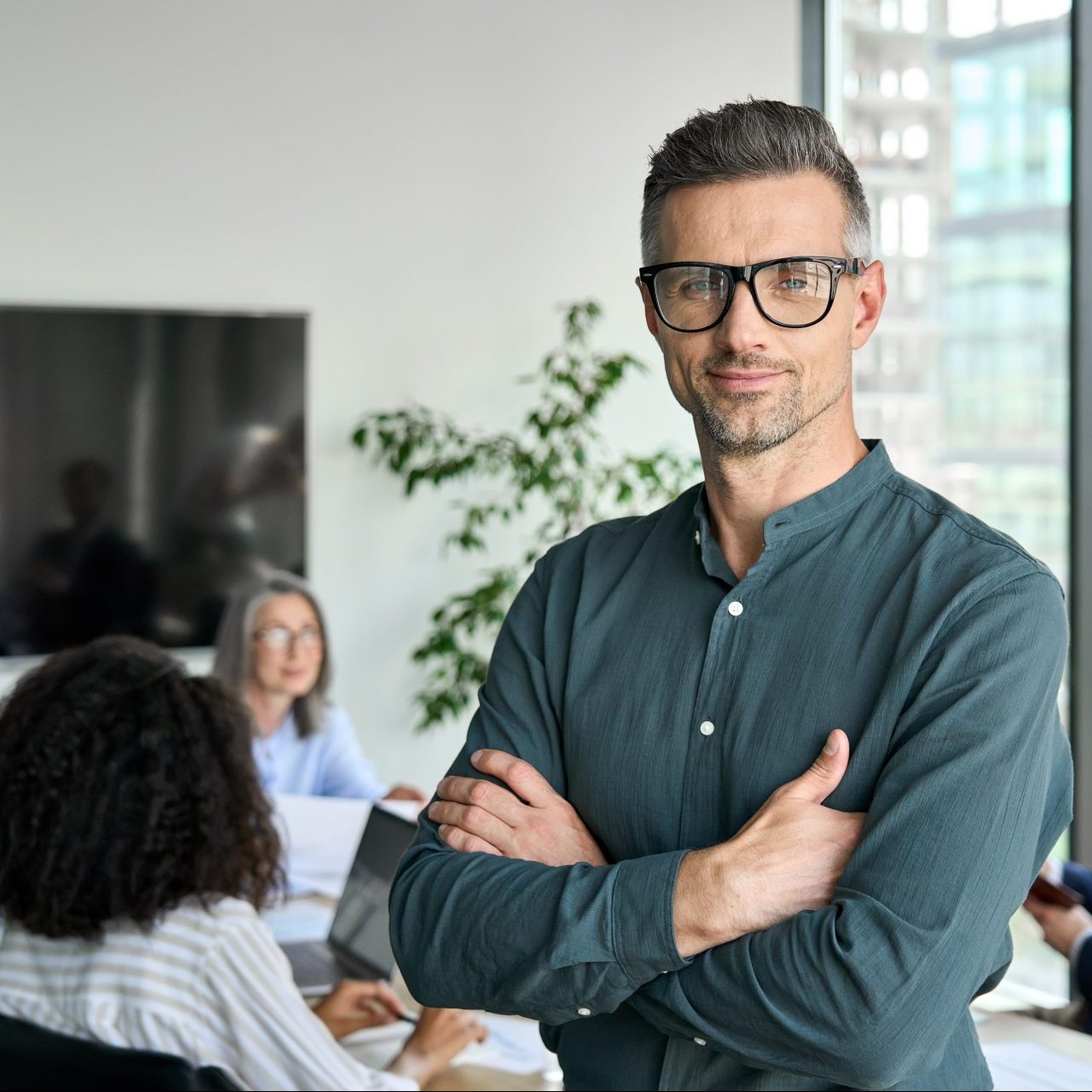 Compatibility
Investing in new print room tech requires a full compatibility review, to avoid blockages of existing processes, operations, and workloads.
Maintenance
Like any hardware, printing technology needs to be maintained and the resource required to manage this can often be overlooked in budgets.
Training
As new devices are introduced, users need to be trained to use them. If print technology isn't being used to its full potential, it's not providing value for money.
Security
From regulatory requirements to protection from data loss or theft, printing tech needs to be configured and installed with physical and digital security needs in mind.
Sustainability
However advanced the technology, printers still require the use of power, paper, and ink. Managing this impact is key to achieving sustainability goals.
Click now for Commercial's expert advice and supercharge your business growth.
Request a call
Contact us today
Our social enterprise, We Do Print, is a facility to help young people learn about the industry and experience the print environment. It gives us the opportunity to place them in roles within our clients' CRDs, as well as offer services provided by We Do Print that gives our clients access to our own in-house specialist equipment as part of a hybrid print solution.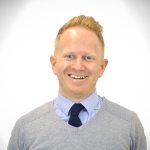 Adam Miller
Head of Commercial Foundations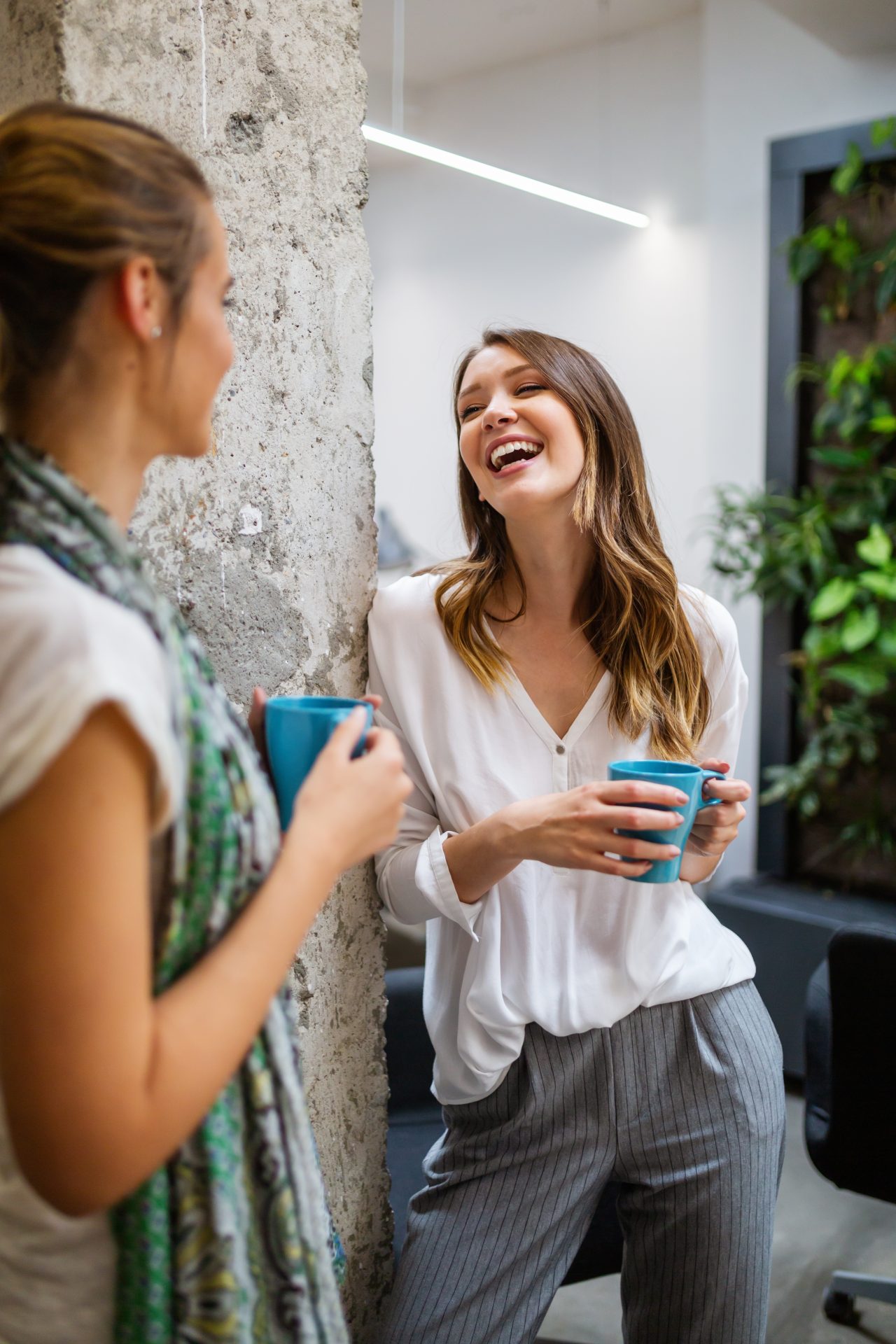 Our industry independence means we can always offer choice.
It's this independence, plus years of experience, that means that we can adopt different solutions if one vendor develops a competitive advantage. We cross train our senior engineers to enable them to support different devices on a single site, meaning more can be achieved in a single visit, and our carbon footprint can be reduced.
Our Network Operation Centre also provides remote proactive monitoring and diagnosis across any print room we design, as well as offering support for other aspects of your infrastructure.
of material waste can be eliminated by using an in-house print room.
lower energy bills for most of our businesses partners with print rooms.
Don't just take
our word for it…
Commercial deliver. We are fortunate to work with some amazing partners. Here are some examples of great things we hear every day.
Commercial, a long-term partner of Pate's Grammar School for over 10 years, has been instrumental in various projects, including IT, Managed Print Services, and Furniture. In all cases, their work's standard and responsiveness to our needs have been excellent. We have complete confidence in their suitability for a School environment.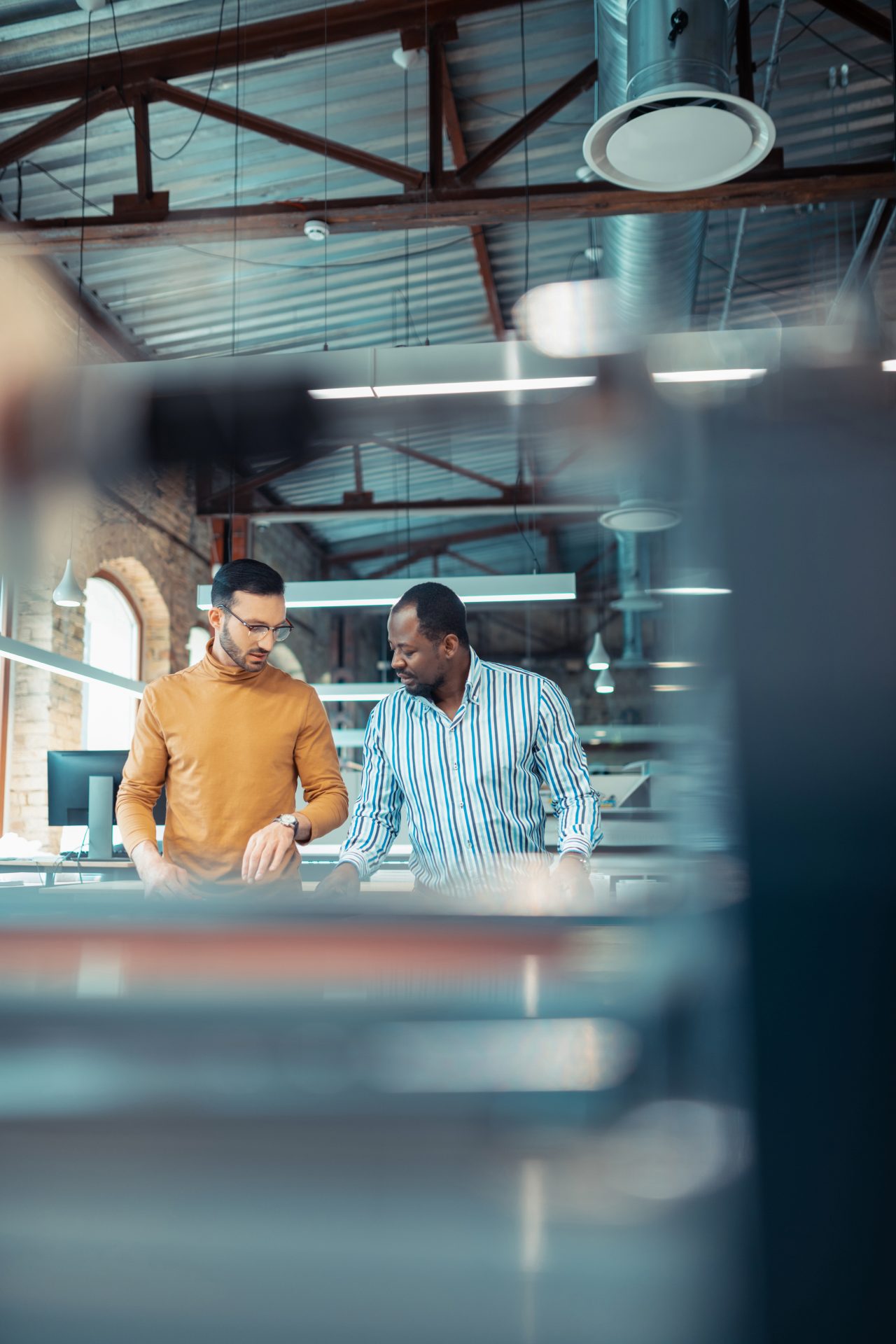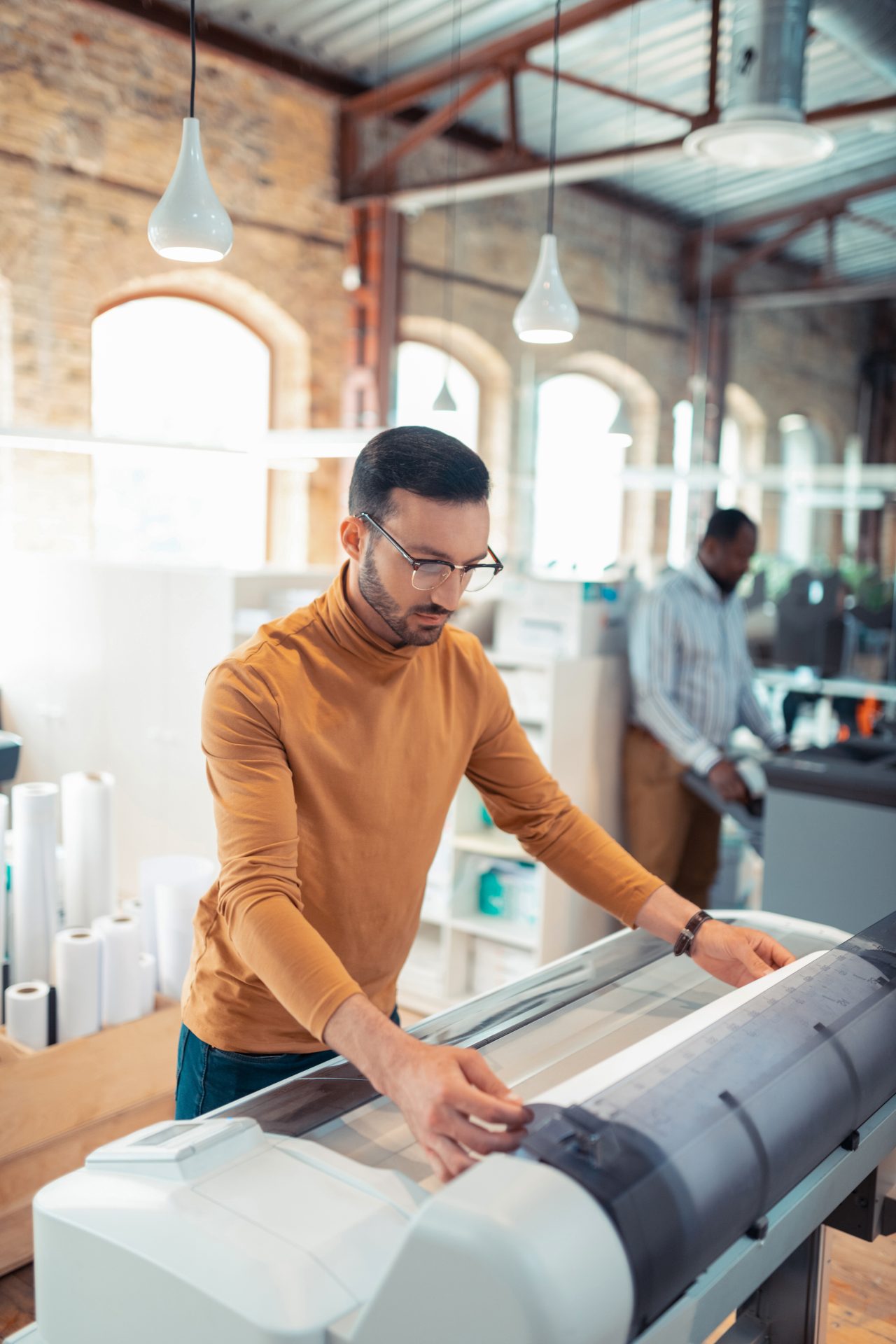 Printing errors are a fact of life, but perhaps not for much longer.
Erasable printing technology is on its way, giving businesses more leeway with incorrect printing as content can be erased and rewritten with new tech.
And as digitisation grows, alongside more smart buildings and greater use of the Internet of Things, print rooms are quickly becoming a more connected part of your organisation. Automation and pre-planned workflows are making manual print jobs a thing of the past, as they embed print rooms into onboarding processes, project management, and communication strategies.
Average cost savings from print room technology
Increase in productivity from print room technology
Average reduction in paper waste from print room tech
First, we listen to your requirements, audit your physical and digital setup, and establish your current practice.
We'll consult your key stakeholders and make recommendations to meet your needs and budget.
Future state design options are presented, and a route chosen for piloting proof of concept.
Then we manage the process of rolling out software, hardware and processes, from start to finish.
Once implemented we review; checking the solution meets the original goals and adjusting as required.
As partners, we're here to flex as your needs evolve; taking the same project to additional departments or advising on another aspect of your digital workspace



Don't just take
our word for it…
Commercial deliver. We are fortunate to work with some amazing partners. Here are some examples of great things we hear every day.
The Tesco procurement team have been delighted with the way Commercial share our desire to entrench sustainability into our supply chain – we really are kindred spirits. Our ethical and sustainability policies are of paramount importance to our reputation and the Commercial team reviewed and approved all products in a short timeframe. Commercial are already committed to the ETI base code and are working on achieving EcoVadis accreditation for all suppliers on the Tesco account.
The new Walsall Housing Group office is a fantastic, fresh and modern workplace thanks to the wonderful work of the Commercial interiors team. They created a steering group to work alongside us to understand our demands and held regular meetings during the design process to keep us informed of the progress. Our desire was for a more collaborative space, with meeting booths and one-to-one seating, rather than traditional desks – and they delivered a fantastic final fit-out over the full four-floor building.
Each year, Commercial supplies accessory packs to graduate trainees at a leading accountancy firm, which are then picked, packed, and delivered to their home addresses by the Commercial Foundation. This not only guarantees that every new employee has the necessary equipment to be productive from their first day but also allows their IT team to focus on other responsibilities. Collaborating with the Commercial Foundation generates substantial social value returns on investment for the firm and contributes to improving the lives of the Foundation's volunteers.
Wollens have enjoyed a long-standing and fruitful partnership with Commercial because they are always introducing innovations and improvements to our IT environment. As the threat of cyber-attacks increases it was vital that we strengthened our capabilities for dealing with a ransomware attack with a cloud-based backup solution. Our solution means data cannot be altered or deleted, giving us a crucial way of recovering data to minimise any potential downtime and financial losses
Working with Commercial for our branded materials has proved to be effective and collaborative. The team is efficient and they listen to requests for improvements. Commercial has made branded goods simple.
As E-commerce in retail continues to grow, Commercial's stock-management and fulfilment expertise has allowed a leading UK retailer to free huge amounts of warehouse space. Commercial took on the stocking of our employee uniform, transferring to a new supplier with the management of the supply being consolidated into their existing supply accounts. Not only did this free vital space in their distribution centre, the consolidated supply of all GNFR delivered significant delivery cost savings.
At JoJo Maman Bébé we are happy to work with the Commercial Foundation and support inspiring work they do to help disadvantaged young adults. Like us, the Foundation are a B Corp certified organisation that is proven to put purpose ahead of profits. We have enjoyed working with their volunteers to help with a mug-making activity. We are now working alongside them to create an introduction gift for our new employees, these include printed mugs, pens and notebooks.
Click to embrace innovation with Commercial's expert advice by your side.
Request a call
Contact us today
Frequently Asked Questions
Our expert team will be happy to answer any questions you have about print room technology. These are just a few common queries you may find helpful.
What is print room technology?
Print rooms, or Corporate Reproduction Departments (CRDs), are home to specialist printing technology including printers themselves, cutters, scanners, laminators, binders, and more.
Do I need an on-site print room?
On-site print rooms offer an immediacy and a control to a business's printing needs – but they may not always contain the specialist equipment for rare types of printing. Many businesses will outsource more complex jobs to a managed print service provider.
What is a managed print service?
Managed print services often consist of a level of outsourced printing, for businesses without the in-house capability, or a hybrid solution that manages specialist jobs whilst businesses print everyday items themselves.
Is a print room expensive?
The up-front cost of a print room can be significant, but by keeping production in house and not relying on outside services, it can offer greater value for money in the long run.
EXPLORE OUR SERVICES
Other areas of interest
We offer more than just software support: our specialists are here to maximise the potential of your business, enhance efficiency, and create a smarter, safer business environment for you.

Printers & Mfds
Boost your business's printing capabilities with our comprehensive printer and MFD services. We provide reliable devices, efficient maintenance, and cost-effective solutions to meet your printing needs.

Productivity Apps
Boost productivity in your business with our suite of productivity apps. From collaboration tools to task management apps, we help streamline workflows and drive efficiency.

Device Security
Ensure the security of your business printers with our comprehensive device security services. Safeguard sensitive information and prevent unauthorised access for enhanced data protection.
At Commercial, customer safety and data security are paramount.
That's why we utilise one-time passwords (OTP) to verify email addresses and ensure a secure user experience.
When communicating with us via our website,  you'll receive a unique OTP via email, which acts as a temporary code to confirm your identity.
This additional layer of authentication safeguards against unauthorised access and protects your personal information from potential threats. By implementing OTP verification, we maintain the highest standards of confidentiality, providing our valued customers with peace of mind and a safe environment for their online interactions.
Your trust is our priority, and we are committed to upholding the utmost security measures to protect your data at every step.
Send our Managed Print Services team a message