Move and improve your workplace supplies
Commercial makes things simple for a smooth transition of your workplace supplies.
With an impeccable track record, our on-time client onboarding process boasts a 100% success rate, coupled with glowing feedback from satisfied clients who have experienced the seamless transition.
Our implementation process, aptly named 'The Armchair Ride,' offers a seamless experience where clients can sit back, relax, and enjoy a stress-free transition, leading to a 25% reduction in implementation-related stress levels.
Every implementation we've undertaken has garnered overwhelmingly positive feedback, a remarkable achievement with a consistent 100% satisfaction rate from our clients.
Over the past decade, our dedicated efforts have led to the successful implementation of more than 1,000 new accounts, demonstrating our commitment to excellence and trusted expertise in the industry.
MOVING TO COMMERCIAL
A seamless switch for your workplace supplies
Navigating the shift to a new provider for your workplace supplies can often be accompanied by a sense of unease. However, the journey becomes remarkably smoother when you choose to transition to Commercial. With a wealth of industry experience under our belt, we understand the apprehensions associated with such changes. Our unwavering commitment to a personalised approach ensures that your transition is not just seamless but also tailored to your unique needs.
At Commercial, we've fine-tuned our implementation process to alleviate any potential stress, making the changeover a process you can confidently embark upon. Our teams are primed to guide you every step of the way, ensuring that your business experiences minimal disruption during this pivotal period. From logistics to communication, we've honed our approach to minimise hiccups and maximise efficiency.
In choosing Commercial, you're not just selecting a provider – you're embracing a partner dedicated to your prosperity. As your business embarks on this new chapter, rest assured that our comprehensive expertise, tailored implementation, and unwavering customer support will pave the way for your business to not only endure the transition but thrive beyond it.
OVERCOMING YOUR CHALLENGES
Keys to a seamless supplier switch
Transitioning your business essentials requirements from one supplier to another can be a complex and challenging process.
However, with careful planning, communication and collaboration with the right partner, these challenges can be overcome. Here are some factors to consider before you embark on that transition to help make it a smooth one.  
Disruptions
When changing suppliers, there is a possibility of disruption in the supply chain, which can affect the availability of required products. Our expertise ensures a seamless transition without delays, backorders or stoppages in business operations.
Incompatability
There may be compatibility issues with your new supplier's systems and processes, leading to difficulties in integrating with your existing business systems. We are adept at efficiently implementing new supply systems without causing delays, errors or inconsistencies in the supply chain.
Change
Employees may resist the change, especially if they are used to a particular supplier or system. Our collaborative approach means that we work with you and your teams to ensure a seamless switch.
Cost
Transitioning to a new supplier can be expensive, especially if there are contracts or agreements with the previous supplier that need to be terminated. We work with you to manage your budget, while our transparent pricing policy avoids any nasty surprises.
Quality
It goes without saying that you don't want to forgo on quality – for products or level of service. We pride ourselves on our commitment to offering the very best – your business success is ours.
If you're ready to solve the frustrations of finding the right partner, we're ready to give you the best client experience.
Got a question?
Let's talk
Keeping ahead of the game so you stay competitive
At Commercial we don't stand still. Innovation is key to our success,  so rest assured that we stay ahead of the game with the latest industry trends, to ensure that your business feels the benefit. 
Here are some of the main developments we're embracing.
Collaboration
Collaborating with a new supplier as a partner rather than just a vendor helps ensure a smoother transition.
Analytics
The use of data analytics to optimise supply chain performance offers additional intelligence.
Sustainability
More businesses are adopting sustainable practices and this is having an impact on the supply chain.
Technology
Digital technologies to automate and streamline business processes can help improve the efficiency of the transition process.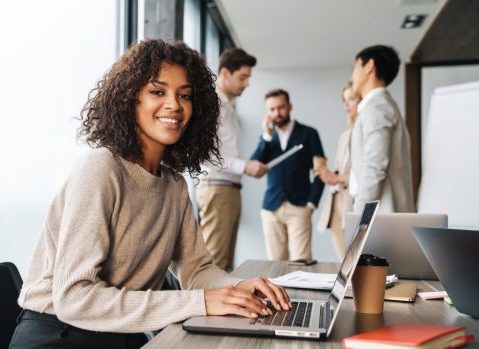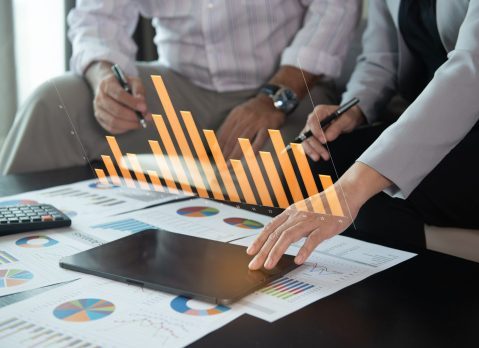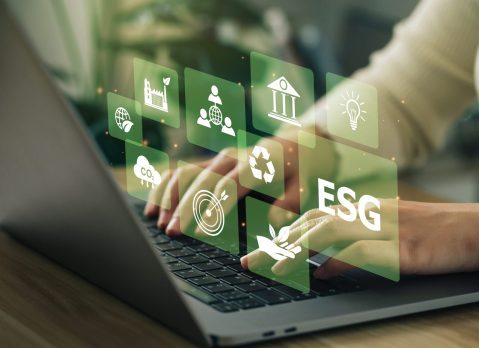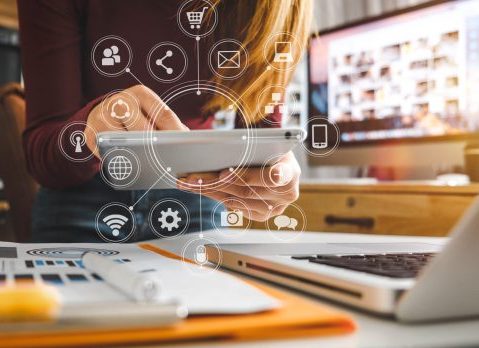 Characteristics that
set us apart
We provide exceptional onboarding and implementation expertise which results in a superior experience for our clients.  The proof of that is in the pudding – we've successfully onboarded thousands of clients over the three decades that we've been operating, resulting in thousands of loyal clients. Our client retention levels are 99.9%.
We take the process of welcoming new clients to the Commercial family very seriously. You have entrusted Commercial with your business requirements, so we have a duty to ensure your experience is one of the highest possible standards.

Proactive approach
We anticipate challenges and provide solutions before they become a problem.

people power
We empower our diverse and skilled workforce to be passionate and professional.
We're far more than just an efficient and effective supplier – we're a trusted business partner.
By partnering with Commercial you are joining a community of people who put sustainability at the heart of their business.
We help reduce the risk associated with transitioning and implementing a new agreement for business essentials.
We leverage our expertise and industry knowledge to negotiate better pricing and terms with vendors, reducing the overall cost of products and services.



Don't just take
our word for it…
Commercial deliver. We are fortunate to work with some amazing partners. Here are some examples of great things we hear every day.
The new Walsall Housing Group office is a fantastic, fresh and modern workplace thanks to the wonderful work of the Commercial interiors team. They created a steering group to work alongside us to understand our demands and held regular meetings during the design process to keep us informed of the progress. Our desire was for a more collaborative space, with meeting booths and one-to-one seating, rather than traditional desks – and they delivered a fantastic final fit-out over the full four-floor building.
Each year, Commercial supplies accessory packs to graduate trainees at a leading accountancy firm, which are then picked, packed, and delivered to their home addresses by the Commercial Foundation. This not only guarantees that every new employee has the necessary equipment to be productive from their first day but also allows their IT team to focus on other responsibilities. Collaborating with the Commercial Foundation generates substantial social value returns on investment for the firm and contributes to improving the lives of the Foundation's volunteers.
Wollens have enjoyed a long-standing and fruitful partnership with Commercial because they are always introducing innovations and improvements to our IT environment. As the threat of cyber-attacks increases it was vital that we strengthened our capabilities for dealing with a ransomware attack with a cloud-based backup solution. Our solution means data cannot be altered or deleted, giving us a crucial way of recovering data to minimise any potential downtime and financial losses
Working with Commercial for our branded materials has proved to be effective and collaborative. The team is efficient and they listen to requests for improvements. Commercial has made branded goods simple.
As E-commerce in retail continues to grow, Commercial's stock-management and fulfilment expertise has allowed a leading UK retailer to free huge amounts of warehouse space. Commercial took on the stocking of our employee uniform, transferring to a new supplier with the management of the supply being consolidated into their existing supply accounts. Not only did this free vital space in their distribution centre, the consolidated supply of all GNFR delivered significant delivery cost savings.
At JoJo Maman Bébé we are happy to work with the Commercial Foundation and support inspiring work they do to help disadvantaged young adults. Like us, the Foundation are a B Corp certified organisation that is proven to put purpose ahead of profits. We have enjoyed working with their volunteers to help with a mug-making activity. We are now working alongside them to create an introduction gift for our new employees, these include printed mugs, pens and notebooks.
A partnership approach that adds value to your business.
We pride ourselves on our partnership approach – and are committed to working with you to help your business succeed.
Because of this collaboration we understand your business and can offer insight and solutions, adding value, to support success.
Cross-divisional expertise
We are able to provide expertise across different solutions, including our technology experts, print, technology or interiors. This can help to streamline your operations and increase procurement efficiency.
Social and environmental responsibility
We care about the planet and its people. Alongside our own social and sustainability actions, we work with you to support your own ESG commitments.
Ethical practices
As EcoVadis and ETI (Ethical Trade Initiative) accredited members, Commercial provides transparency in the supply chain, with fair pricing and anti-bribery policies standard practice. You can trust your brand is safe with us.
Customer support
We provide regular check-ins and client service reviews, training sessions and proactive communication – all to ensure we help you achieve your long-term goals.
Ready to make informed decisions? Click now for Commercial's expert advice.
Request a call
Contact us today
Frequently Asked Questions
Our expert team is standing by, ready to answer any questions you may have. Here are a few common questions.
What is your experience in implementing new client accounts?
Our team has extensive experience in implementing new client accounts across various industries and sectors. We have successfully onboarded thousands of clients, both big and small, and have a proven track record of delivering high-quality services to our clients.
How do you ensure a smooth transition for the client during the implementation process?
We understand that implementing a new account can be a stressful and challenging process for clients. To ensure a smooth transition, we provide clear communication and guidance throughout the process. We also offer training and support to help clients navigate any challenges or issues that may arise.
How do you measure the success of an implementation project?
We measure the success of an implementation project based on a number of factors, including client satisfaction, system uptime, user adoption, and overall ROI. We also conduct regular reviews and audits to identify areas for improvement and ensure that the client is getting the most value from our services.
What is your approach to implementing new client accounts?
We work closely with the client to understand their specific needs and requirements. We assign a dedicated implementation manager who serves as the primary point of contact throughout the implementation process. We follow a structured implementation plan that outlines all the key steps and milestones, and we provide regular progress updates to ensure that the client is informed and engaged throughout the process.
What are some of the common challenges you encounter when implementing new client accounts, and how do you address them?
Some of the common challenges we encounter include data migration, integration with existing systems, and user adoption. To address these challenges, we work closely with the client to develop a comprehensive plan that addresses each challenge in detail. We also provide ongoing support and training to help users get up to speed with the new system.
EXPLORE OUR SERVICES
Other areas of interest
We offer more than just software support: our specialists are here to maximise the potential of your business, enhance efficiency, and create a smarter, safer business environment for you.

Pricing Options
Discover flexible  pricing options tailored to your business needs. Maximise profitability, attract new clients, and stay ahead in a competitive market.

Sustainable Sourcing
Embrace sustainable sourcing practices for your needs. Partner with us to ensure responsible procurement, reduce environmental impact, and meet ethical standards.

Power Bi Reporting
Harness the power of  Power BI reporting. Gain real-time insights, visualise data, and make informed decisions to drive business growth.
At Commercial, customer safety and data security are paramount.
That's why we utilise one-time passwords (OTP) to verify email addresses and ensure a secure user experience.
When communicating with us via our website,  you'll receive a unique OTP via email, which acts as a temporary code to confirm your identity.
This additional layer of authentication safeguards against unauthorised access and protects your personal information from potential threats. By implementing OTP verification, we maintain the highest standards of confidentiality, providing our valued customers with peace of mind and a safe environment for their online interactions.
Your trust is our priority, and we are committed to upholding the utmost security measures to protect your data at every step.
Send our Workplace Supplies team a message