Efficient corporate print and inventory solutions
Reducing the environmental impact of stock management, warehousing and delivery.
Scale
We provide more than 10,000 next day deliveries across the UK and Ireland
Fill rate
Commercial's average fill rate is 99.3%.
Timely
82% of deliveries arrive with our clients before midday.
Secure
We stock and manage £3.5m of bespoke stock in a secured facility.
INVENTORY MANAGEMENT
Managing complex and wide-ranging stock requirements
Commercial has more than 30-years' experience in managing bespoke stock requirements for clients. With more than 600,000 sq ft of warehousing space at our disposal in London and throughout the UK, we currently stock and manage £3.5m of bespoke stock and our 340-strong fleet delivers a guaranteed nationwide, next working day service.
OVERCOMING YOUR CHALLENGES
Always on track to manage every aspect of your stock management.
Every customer's stock demands are different, but the critical need for transparency and accuracy are constant.
That's why our team of experts take the time to get to know you. We'll help you overcome the challenges with a tailored approach to keep your stock control and inventory management on track 24 hours a day, 365 days a year.

A clear understanding
Knowing what you've got, what you need and when is an important part of the puzzle. We'll help to clarify your stock management needs so we can tailor our support.
Specialist expertise
Finding a qualified and experienced print stock management supplier can be challenging. With more than 30-years' experience under our belt, we're certain we can provide a tried and tested solution to suit you.
Cost considerations
There's no one-size-fits-all approach to stock control so as well as tailoring our approach to meet your specific needs, we'll also find the most effective and affordable solutions to meet your budget.
Seamless integration
We'll take care to integrate any new solutions with those systems already working for you, without disrupting existing processes.
Measuring up
It's important that your stock control and inventory management system can anticipate changing seasonal demands, but clients often struggle to define clear success metrics that are key to monitoring shifting patterns. We'll work with you to identify the right KPIs so you can easily see what's working and what's not.
Click to gain a competitive advantage with Commercial's cutting-edge strategies.
Request a call
Contact us today
Don't just take
our word for it…
Commercial deliver. We are fortunate to work with some amazing partners. Here are some examples of great things we hear every day.
One of the main reasons TSB switched to Commercial in 2021 was their commitment to providing enhamnced and detailed inventory management reports, especially across business-critical lines. Under our previous supplier, we had limited visibility on stockholdings, but Commercial transformed that, providing itemised lists across all lines upon taking over the account. They now provide us with weekly stock reports and have also created bespoke reports for our intermediary teams, allowing us to minimise waste.
INNOVATIONS IMPACTING INVENTORY MANAGEMENT
How we deliver reduced environmental impact
When it comes to the management and movement of your stock, we're looking for opportunities to deliver exceptional service while reducing the environmental impacts through continued innovation.
Driven by hydrogen
More than 50% of our van fleet has been hydrogen-fuelled since 2012 saving 75% of CO2 for each mile travelled, compared to a diesel van.
Zero emissions vehicles
We're committed to making 30% of our national van fleet emit zero emissions by 2025, rising to 100% by 2028.
Delivery consolidation
We work with customers to consolidate deliveries in a way that works for them. With fewer journeys required, we help cut costs and carbon.
Zero net carbon
We've been a carbon neutral business since 2006 but it's our goal to achieve zero net carbon by 2028. We're committed to finding innovative ways to work customers that will help us achieve this aim.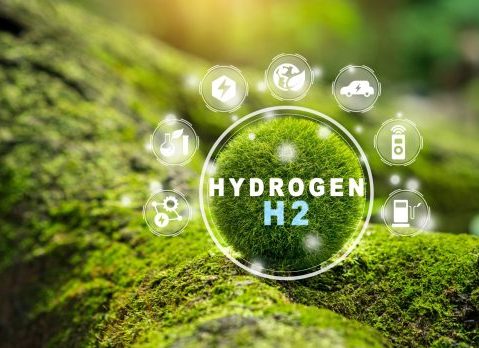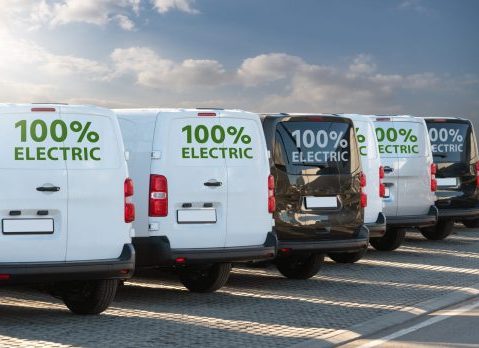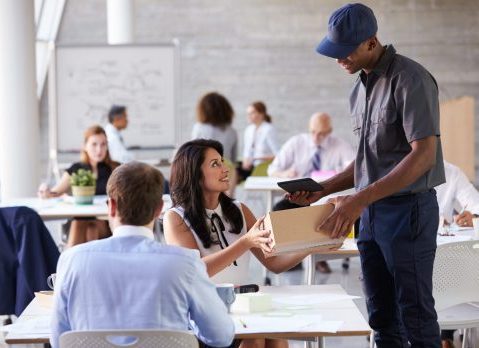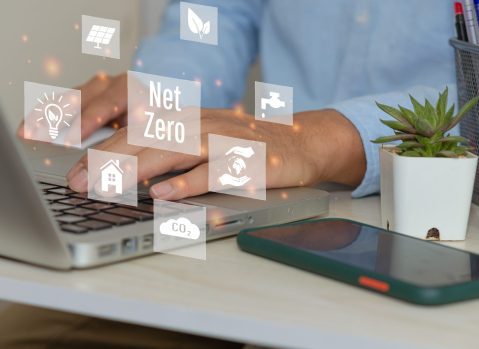 When it comes do managing stock, we don't stop.
The systems we put in place ensure that stock levels and demand can be easily monitored on a daily basis, giving you an accurate inventory any time you need it.
With more than 30-years' experience, our proven track record means clients can be confident to put their stock in us.

CLEAR INSIGHT
Accurate stock information at your fingertips.

EXPERTLY MANAGED
Managing your stock for customer delight.
Innovative systems
Giving you accurate stock information at your fingertips, our innovative systems enable you to manage items more economically, automatically tracking frequency and order patterns. This ensures stock can be ordered in good time and you manage stock more effectively based on actual demand.
Exceptional account management
Knowledge, insight and guidance ensures that the systems we put in place are tailored to your needs and budget. Working to agreed expectations and objectives, we'll help you to better manage your stock and inventory to make sure you and your customers have access to what's needed, when it's needed.
Clients have been putting their stock in us for more than three decades, so when it comes to inventory management, we're a safe pair of hands. Here's a few of the benefits we bring:
Industry-leading online ordering
We built our e-commerce platform, Sprint, to our own exacting designs and continue to innovate and develop it for our clients' benefit.  Ultimately, it's easy to use and purchase from us, while ensuring total compliance and reliability 24 hours a day, 365 days a year.
Free storage for fast moving lines
For the items that you need to move at pace and scale, we provide free storage in our warehouses.
Free nationwide next day delivery
Our extensive UK warehousing allows us to stock your residual and ongoing products and deliver on a next day basis nationwide.
Handling all your print requirements and inventory management through one experienced team, means less hassle, greater consistency and streamlined logistics.
There are no hidden extra costs from Commercial. Because of the scale of our operations, we have the systems and processes to manage your stock levels built-in from day one, free of charge.
Powerful and dynamic data
Using Power BI management information, clients have access to a live dashboard, on their mobile device or desktop, streaming data in 'real time'. Presented in a format tailored to your needs, it's the perfect quick and secure source of data to analyse trends and year-on-year variances. Further, you can view open POs and more, to give you complete peace of mind that your goods will be in stock, when you need them.
We're all about building partnerships with added value.
At Commercial, we take great pride in providing our clients with innovative, forward-thinking services. Here are some of the ways in which we can add value for clients who partner with us.
Commercial Foundation
We want to help young people in our local area who have skills and ambition but no opportunities to fulfil them. That's why, in 2015, we set up our social enterprise known as Commercial Foundation.
On the Foundation's #NoLimits programme, each cohort of delegates in the foundation learns practical skills in print, IT and employment to help them on the path towards and career and a fulfilling role in society. We also give them a chance to find work placements and even full-time employment, through our contacts and family here at Commercial.
Fulfilment through Commercial Foundation
The Commercial Foundation can also provide fulfilment services, working with clients to hold and consolidate product lines to create special hamper, packs and boxes to support particular campaigns. These projects create even greater social value because they involve or are managed by the young people being supported by the foundation.
Reducing your carbon footprint
We take great care to work with clients to consolidate deliveries, reducing the number of vehicles on the road to cut carbon emissions, and reducing costs through delivering more stock in one go.
To help to drive continuous improvement, we can also provide useful environmental reporting providing accurate data on order values, emissions per postcode and the number of deliveries made to sites.
Don't let opportunities slip away – click to access Commercial's expert advice and seize the moment.
Request a call
Contact us today


Don't just take
our word for it…
Commercial deliver. We are fortunate to work with some amazing partners. Here are some examples of great things we hear every day.
The Commercial account management team provides invaluable weekly reports and expert advice to a leading retailer as they manage 200 lines of GNFR (Goods Not for Resale) stock. The intelligent stock reports are based on consumption patterns and previous seasonal variations, allowing for effective planning and forecasting. This ensures that 200 customised stock lines, including 12 considered business-critical, are always available to a network of more than 500 UK stores.
Commercial's dedicated print account manager has ensured that Mace has a better-than-ever grasp of the stock levels and reorder points of their business-critical print lines. Our account manager really does know our account inside-out, she appreciates the importance of our environmental policy and works with us to meet our aims. The inventory management team are also clear and consistent in communicating to us ensuring all of our print orders are fulfilled quickly and efficiently.
Commercial are continuously looking for ways to help Currys make both cost savings and sustainability improvements on the 150 bespoke lines of items used across our 360 UK and Ireland stores. They have introduced recyclable carrier bags to reduce our environmental impact and switched to 100metre till rolls from 80m to reduce the number of deliveries too. Through monthly stock calls and automated stock reports we have complete visibility on all lines and of the impact that the improvements have made
The Tesco procurement team have been delighted with the way Commercial share our desire to entrench sustainability into our supply chain – we really are kindred spirits. Our ethical and sustainability policies are of paramount importance to our reputation and the Commercial team reviewed and approved all products in a short timeframe. Commercial are already committed to the ETI base code and are working on achieving EcoVadis accreditation for all suppliers on the Tesco account.
The new Walsall Housing Group office is a fantastic, fresh and modern workplace thanks to the wonderful work of the Commercial interiors team. They created a steering group to work alongside us to understand our demands and held regular meetings during the design process to keep us informed of the progress. Our desire was for a more collaborative space, with meeting booths and one-to-one seating, rather than traditional desks – and they delivered a fantastic final fit-out over the full four-floor building.
Each year, Commercial supplies accessory packs to graduate trainees at a leading accountancy firm, which are then picked, packed, and delivered to their home addresses by the Commercial Foundation. This not only guarantees that every new employee has the necessary equipment to be productive from their first day but also allows their IT team to focus on other responsibilities. Collaborating with the Commercial Foundation generates substantial social value returns on investment for the firm and contributes to improving the lives of the Foundation's volunteers.
Wollens have enjoyed a long-standing and fruitful partnership with Commercial because they are always introducing innovations and improvements to our IT environment. As the threat of cyber-attacks increases it was vital that we strengthened our capabilities for dealing with a ransomware attack with a cloud-based backup solution. Our solution means data cannot be altered or deleted, giving us a crucial way of recovering data to minimise any potential downtime and financial losses
Working with Commercial for our branded materials has proved to be effective and collaborative. The team is efficient and they listen to requests for improvements. Commercial has made branded goods simple.
As E-commerce in retail continues to grow, Commercial's stock-management and fulfilment expertise has allowed a leading UK retailer to free huge amounts of warehouse space. Commercial took on the stocking of our employee uniform, transferring to a new supplier with the management of the supply being consolidated into their existing supply accounts. Not only did this free vital space in their distribution centre, the consolidated supply of all GNFR delivered significant delivery cost savings.
At JoJo Maman Bébé we are happy to work with the Commercial Foundation and support inspiring work they do to help disadvantaged young adults. Like us, the Foundation are a B Corp certified organisation that is proven to put purpose ahead of profits. We have enjoyed working with their volunteers to help with a mug-making activity. We are now working alongside them to create an introduction gift for our new employees, these include printed mugs, pens and notebooks.
Frequently Asked Questions
Explore our FAQ to streamline your understanding and experience with us.
What types of inventory management services can be purchased from a print management company?
A print management company typically offers a range of inventory management services such as tracking stock levels, ordering new materials, and managing changing demand.
What systems and processes do you use for inventory management?
We use automated systems and processes for inventory management, such as barcode scanning and web-to-print solutions.
How long does it take to manage inventory?
The time required to manage inventory will vary depending on the size and complexity of the inventory. We'll work with you to provide a clear timeframe.
How can I ensure that the inventory management process is of high quality?
You can ensure that the inventory management process is of high quality by working with a provider that has a good reputation and experience. We have many great client case studies and feedback we can share with you.
What kind of support do you provide for inventory management?
We provide a range of support services for inventory management, including inventory tracking, order fulfilment, and quality assurance.
How can I get a quote for inventory management services?
You will need to provide the details of the items you would like to purchase, including the quantity, sizes, colours, and any other specifications, so that we can provide a detailed quote.
What kind of storage services do you offer?
We offer on-site storage services, as well as off-site storage for larger orders.
What are the benefits of using a print management company for inventory management?
The key benefits often include cost savings, increased efficiency, and access to expert resources.
How can I save money when ordering inventory management services?
You can save money when by ordering in bulk and taking advantage of any discounts or promotional offers.
How can I be sure that my inventory will be managed on time?
We have a full team of inventory experts to support you. We provide a guaranteed, nationwide next working day service for stocked items with 10,000+ next day deliveries across the UK and Ireland.
EXPLORE OUR SERVICES
Other areas of interest
Discover more than just Branded Clothing with us – explore a world of Branded Merchandise, impeccable Catering, eco-friendly Cleaning Products, insightful Client Analytics, personalised Client Experience, and cutting-edge Clothing designs.

Operational Print
Elevate your business efficiency with our operational print solutions. We offer customised printing for invoices, shipping labels, and other essential documents to streamline your operations.

Fulfilment
Streamline your business fulfilment process with our efficient solutions. From warehousing to shipping, we ensure accurate and timely delivery of your products to customers.

Web2Print
Experience the convenience of Web2Print for your business. Our platform offers user-friendly design tools and quick ordering for efficient and cost-effective printing.