Customised fulfilment
solutions for your retail needs
Driving success through seamless collaboration and tailored fulfilment experiences
The power of partnerships
Building trust, adding value and driving business success
At Commercial we pride ourselves on our partnership approach – understanding the
the importance of relationships built on trust and respect. And, it's this approach that ensures we add value to your business, through our expertise, experience and proven track record.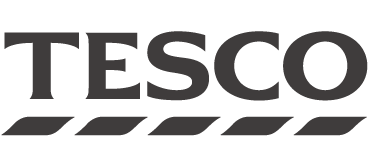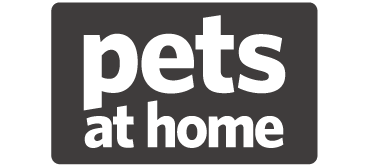 Committed to providing world-class service levels
At Commercial, we like to exceed our clients' expectations. We believe that exceptional service is the cornerstone of a successful partnership, and we go the extra mile to ensure our clients' satisfaction every day.

How Commercial is making a difference
We have a rich and successful history in providing warehousing and logistics solutions for our clients.

Helping you build your brand and add to your bottom line
Commercial has invested in its infrastructure to allow for growth. We are financially solid and equipped to support the needs of our clients and prospects.
Third party logistics (3PL)
We will prioritise your needs and provide exceptional service
Our first class 3PL solutions are tailored to help improve the efficiency and effectiveness of your supply chain so that you can focus on growing your business.  If you need further convincing check out some additional benefits here:
Proven track record
With a history of successful projects and satisfied clients, our company has established a proven track record in delivering high-quality results. Our consistent performance and reliable outcomes showcase our expertise and commitment to excellence.
More than 30 years' experience
With over three decades of industry experience, we bring a wealth of knowledge and insights to every project we undertake. Our extensive experience allows us to navigate challenges effectively and deliver innovative solutions, making us a trusted partner in the field.
Exceptional service day in, day out
We pride ourselves on providing exceptional service each and every day. Our dedicated team goes above and beyond to meet and exceed customer expectations, ensuring prompt response times, clear communication, and a focus on customer satisfaction.
Cost saving
Our company understands the importance of cost-saving measures. We analyse projects thoroughly to identify opportunities for optimisation and efficiency, ultimately helping our clients reduce expenses without compromising quality. Our cost-saving strategies aim to maximise value and deliver a strong return on investment.
Sustainable solutions
As sustainability becomes increasingly important, we prioritise environmentally conscious practises. Our commitment to sustainable solutions includes implementing eco-friendly technologies, reducing waste, and promoting energy efficiency. By incorporating sustainable practises into our projects, we contribute to a greener future for generations to come.
Scalable flexibility
We recognise the dynamic nature of business requirements and the need for scalability and flexibility. Our solutions are designed to adapt to evolving needs, whether it's expanding operations or adjusting project scope. We offer customisable options and agile processes, allowing our clients to scale their operations and meet changing demands effectively.
Customised Deep Storage
Playing a critical role in optimising todays fast paced supply chain operations
Whether it's managing inventory, streamlining logistics, or maximising space utilisation, organisations require a deep storage system that is tailored to their specific needs.
This overview will explore the concept of customised deep storage and how it can revolutionise your storage capabilities. From enhancing operational efficiency to improving cost-effectiveness, we will delve into the benefits and considerations of implementing a customised deep storage solution. Discover how this innovative approach can unlock new levels of productivity, scalability, and adaptability for your organisation, ensuring you stay ahead of the competition in an increasingly dynamic marketplace.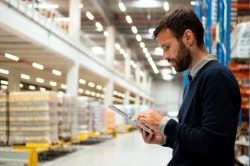 Knowledge
Drawing upon our extensive expertise in warehousing, inventory management, and logistics, we possess a wealth of knowledge to effectively bolster your organisation's overall efficiency. Our well-rounded capabilities make us the ideal partner to support your operational needs.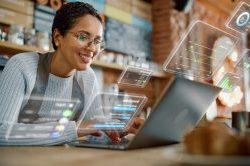 Bespoke
Our utmost pride lies in our ability to offer tailored deep storage solutions that precisely align with your unique business requirements. We invest in state-of-the-art technology to provide innovative and customised solutions that deliver unparallelled results.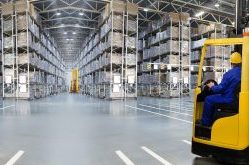 Services
Our wide array of deep storage solutions is designed to optimise your supply chain operations, fostering business success. Moreover, our extensive geographical reach empowers us to provide comprehensive solutions that span across numerous regions or countries.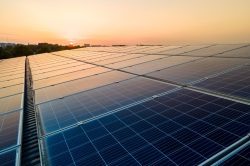 Sustainable
At our core, we are deeply committed to sustainability. We prioritise environmentally friendly deep storage solutions and maintain a robust ESG (Environmental, Social, and Governance) framework, while also actively promoting Equality, Diversity, and Inclusion (ED&I) through our policies and practises.
Achieve excellence with Commercial's expert advice – click to get started.
Request a call
Contact us today
Don't just take
our word for it…
Commercial deliver. We are fortunate to work with some amazing partners. Here are some examples of great things we hear every day.
A leading retailer has entrusted Commercial with the effective and transparent management of their entire supply chain at Pets at Home. The retailer's team met with Commercial's procurement director, who provided a comprehensive overview of their rigorous onboarding process and their collaboration with EcoVadis for supplier evaluation. Additionally, the Commercial team is consistently driving innovation toward sustainability, exemplified by their recent introduction of recyclable packaging tape, resulting in both environmental benefits and cost savings.
ESG PROCUREMENT
Let us help you navigate your journey to a more sustainable procurement process
 In an era where environmental, social, and governance (ESG) considerations are gaining significant attention, organisations are increasingly recognising the need to align their procurement processes with sustainable practises.
ESG procurement goes beyond traditional procurement approaches by incorporating criteria that focus on environmental impact, social responsibility, and ethical governance. Commercial understand the importance of ESG procurement and are committed to helping organisations navigate their journey towards a more sustainable procurement process.
We advise on the benefits and challenges of ESG procurement, highlight key considerations, and showcase how our expertise and tailored solutions can assist you in achieving your sustainability goals. Let us guide you on your transformative journey towards a more responsible and sustainable procurement process.

Passion and proven track record
Keen to know how you can incorporate more sustainable processes and ESG into your overall procurement process? Quite simply, partner with us – our ESG procurement service combines commitment and expertise to power you ahead.
GNFR fulfilment
Designed to surpass standard services, offering our clients a unique and innovative approach
We understand that each organisation has distinct requirements when it comes to GNFR, which is why we provide tailored solutions that align with your specific needs.
Our team of experts offers consulting services and client training to ensure seamless integration and optimal utilisation of our GNFR solutions.
Consulting and client training
An enviable bank of suppliers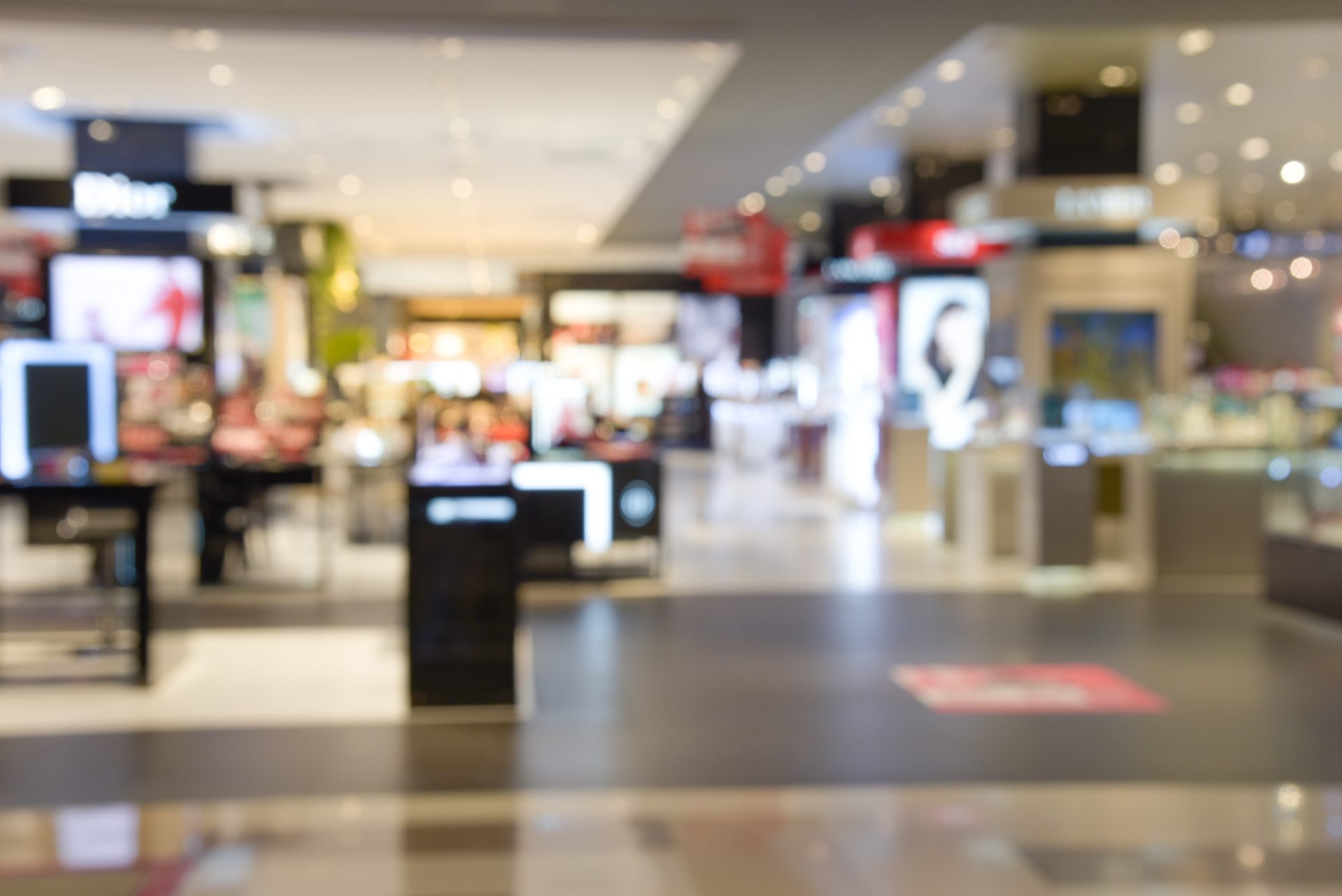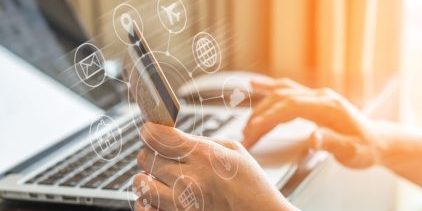 Customised P2P solutions to succeed
Our tailored P2P systems improve business efficiency, reduce costs, ensure compliance and allow better visibility into your procurement and payment process.
We are constantly innovating in the P2P space, developing new features and incorporating new technologies, to create seamless end-to-end processes.
P2P OVERVIEW
Introduction to innovative ideas to help you lead the way
In today's rapidly evolving business landscape, staying ahead of the competition requires constant innovation and a commitment to embracing new technologies.
Commercial understand the significance of leading the way in the procure-to-pay (P2P) space. We are dedicated to continuously developing and implementing innovative ideas that revolutionise P2P processes and empower organisations to achieve greater efficiency and productivity.
With a focus on seamless end-to-end processes, we leverage cutting-edge technologies and introduce new features to enhance the entire P2P journey. In this introduction, we will explore our commitment to innovation, the value it brings to our clients, and how our inventive solutions can propel your organisation forward.
Discover the power of innovative ideas and embark on a transformative journey to redefine the way you operate in the P2P landscape. Together, let us lead the way towards a future of unparallelled success.
Integration Consultancy
Our bespoke programme solutions integrate your systems and processes to make your businesses more efficient.
With our Integration Consultancy, you can expect a smoother and more streamlined business environment, allowing your teams to focus on core activities and strategic decision-making. Embrace a more efficient and interconnected business landscape, empowering your organisation to thrive in today's competitive market. Let us pave the way for your success through the power of seamless integration.



Improve customer experience

STOCK FORECASTING
Increase customer satisfaction, improve inventory management and reduce costs with our stock forecasting solutions
Our experienced team has the knowledge, skills and tools needed to deliver smart solutions tailored to your needs.
Product availability for your business-critical inventory.

100%

100%

Access to your data 24-7-365

100%

100%

For more than 32 years we've been providing customised inventory management solutions that succeed.

Using historical sales data, market trends, client collaboration and other factors our team will provide forecasts of likely customer demand for your products.

We use the latest market leading forecasting tools, along with world class, real time MI client reporting.

We help to reduce waste and costs by ordering and receiving inventory only when it is needed.



Don't just take
our word for it…
Commercial deliver. We are fortunate to work with some amazing partners. Here are some examples of great things we hear every day.
Commercial has streamlined a previously complex stock management system for a leading retailer at Pets at Home, which involved two separate GNFR (Goods Not For Resale) suppliers—one delivering directly to stores and another to a warehouse. Leveraging the expertise of the Commercial team, they rationalised stock lines and introduced off-the-shelf alternatives for items previously considered as bespoke by the former suppliers. By merging both supply streams into one, they significantly reduced the number of required delivery journeys, thereby substantially decreasing the carbon footprint of deliveries.
Commercial has maintained a policy of openness and transparency when working with a prominent retailer, particularly regarding the measures taken to ensure supply chain sustainability. The retailer's team engaged in productive discussions with Commercial's procurement director, gaining valuable insights into the comprehensive onboarding process and the collaboration with EcoVadis to assess all suppliers. Moreover, Commercial's continuous commitment to innovation recently led to the introduction of recyclable packaging tape, a move that not only fosters sustainability but also yields significant cost savings.
In 2021, a leading retailer made a strategic move by consolidating both GNFR and office supplies contracts, transitioning them from two separate suppliers to Commercial. This decision has proven immensely advantageous on multiple fronts. Thanks to Commercial's innovative approach, the implementation of a single, consolidated bi-weekly delivery system has resulted in cost savings, a reduced carbon footprint, and simplified processing for the retailer's staff. Furthermore, Commercial's expertise in retail GNFR has enabled a remarkable reduction of up to 70% in bespoke stock, significantly mitigating stock liabilities.
Since the transition to Commercial in 2021, a leading retailer has reaped substantial benefits, particularly in the realm of accurate stock forecasting. Under their former supplier, the retailer faced challenges obtaining reliable information. However, with Commercial's deep retail expertise and the guidance of our experienced account manager, those challenges have become a thing of the past. Through regular weekly stock calls with a dedicated Commercial account manager, the client remains well-informed about the latest stock holdings and the innovative strategies that Commercial has successfully implemented for other retail clients.
The Commercial team's innovative thinking has led to significant cost savings for a prominent retailer in GNFR deliveries. By implementing straightforward changes, such as transitioning from 80-metre to 100-metre till-rolls and eliminating cardboard cores, substantial cost-in-use reductions were achieved. Commercial actively manages 33 unique stock lines for the retailer, maintaining constant communication through weekly stock calls to keep the client informed about ongoing innovations and developments.
The Commercial account management team provides invaluable weekly reports and expert advice to a leading retailer as they manage 200 lines of GNFR (Goods Not for Resale) stock. The intelligent stock reports are based on consumption patterns and previous seasonal variations, allowing for effective planning and forecasting. This ensures that 200 customised stock lines, including 12 considered business-critical, are always available to a network of more than 500 UK stores.
Commercial went above and beyond to instill complete confidence in a leading High Street retailer regarding the health and safety compliance and sustainable manufacturing of their workwear. Throughout the ordering process, Commercial's team provided all the necessary documentation for BSIF accreditation and even invited their staff to visit manufacturers to witness the process firsthand.
As a leading High Street retailer, we rely on accurate stock forecasting to ensure the availability of 14 lines of business-critical stock at all times. Commercial has provided us with the perfect solution through the expertise of their account management team. They have implemented several safeguards to ensure availability across all lines, managing two separate stockholding systems with contingencies in place. Weekly stock calls keep us updated on all stock holdings.
As a leading High Street retailer that relies on accurate stock forecasting to ensure availability of 14 lines of business-critical stock at all times, Commercial has provided the perfect solution. Commercial's account management team expertise has established safeguards to ensure stock availability across all lines. They manage two separate stockholding systems, ensuring contingencies are in place, and conduct weekly stock calls to keep the retailer informed of all stock holdings.
It was fascinating to hear Commercial co-founder Simone Hindmarch speak so inspiringly about their sustainability work to help mark Net Zero week at Womble Bond Dickinson. Simone took our delegates through the fantastic Social Impact Report, detailing the work Commercial have done since 2006 and their exciting plans for the future too. She discussed how partnerships with EcoVadis and Loop have helped support them with their Scope 1, 2 and 3 emissions. Our colleagues were able to come away from the session with some inspiration and really useful insights which were of great benefit as we work towards our own Net Zero target.
STOCK MANAGEMENT
Customised Stock Management Solutions for Enhanced Efficiency and Customer Satisfaction
Improve your business performance, increase efficiency and enhance your customers' satisfaction with our customised stock management solutions. Our tailored approach and expertise makes us the perfect caretaker for all your inventory to enhance the productivity of your supply chain.




supplier management
Manage your suppliers seamlessly with our customised consultancy approach
Building valuable connections, negotiating best terms, minimising risks and improving efficiency to ensure your business can flourish.
Strong supplier relationships
supplier transition overview
Stress free supplier transitions that support your business strategy
Let us manage your supplier transitions
Our experience and commitment ensures that the move is a smooth one.
Click now to elevate your business strategies with Commercial's expert advice.
Request a call
Contact us today



30%
According to a study, organisations with effective supply chain governance experience an average 20% increase in profitability and a 30% reduction in supply chain-related risks, positioning them for long-term success in the UK market.
Supply chain governance  
Mitigating Risks, Ensuring Compliance, and Driving Profitability
Partner with us to ensure your supply chain is both profitable and compliant. We help you mitigate risks and enhance your organisation's reputation.
Regulatory Compliance
Supply chain governance in the UK is governed by a robust framework of regulations and standards. Partnering with us ensures that your supply chain operations align with these regulations, mitigating legal and compliance risks. Our expertise in navigating the UK's regulatory landscape helps you maintain a profitable and compliant supply chain.
Risk Mitigation
Managing risks in the supply chain is crucial to safeguarding your business. Our supply chain governance solutions focus on identifying and mitigating potential risks, such as disruptions, ethical issues, and cybersecurity threats. By proactively addressing risks, we help protect your organisation and ensure the continuity of your supply chain operations.
Reputation Enhancement
A well-governed supply chain not only mitigates risks but also enhances your organisation's reputation. By partnering with us, you demonstrate your commitment to responsible sourcing, ethical practises, and sustainable operations. Our supply chain governance solutions enable you to build trust with stakeholders, including customers, investors, and regulators, enhancing your organisation's reputation.
Profitability Optimisation
Effective supply chain governance goes beyond compliance and risk mitigation. We help optimise your supply chain processes to drive profitability. By streamlining operations, optimising inventory management, and leveraging data analytics, we identify opportunities for cost reduction and efficiency improvement. Our tailored solutions ensure that your supply chain remains a strategic asset contributing to the overall profitability of your organisation.
EXPLORE OUR SERVICES
Other areas of interest
We offer more than just software support: our specialists are here to maximise the potential of your business, enhance efficiency, and create a smarter, safer business environment for you.

Smart Technology
Experience the power of smart technology with our comprehensive services. Enhance efficiency, connectivity, and automation to transform your business operations and drive innovation.

Digital Workspace
Realise the full potential of the digital workspace with our tailored services. Empower collaboration, productivity, and flexibility to create a modern and agile work environment for your business.

Modern Workplace
Modernise your business with our comprehensive services for the digital modern workplace. Embrace innovation, enhance productivity, and drive growth in the era of digital transformation.
At Commercial, customer safety and data security are paramount.
That's why we utilise one-time passwords (OTP) to verify email addresses and ensure a secure user experience.
When communicating with us via our website,  you'll receive a unique OTP via email, which acts as a temporary code to confirm your identity.
This additional layer of authentication safeguards against unauthorised access and protects your personal information from potential threats. By implementing OTP verification, we maintain the highest standards of confidentiality, providing our valued customers with peace of mind and a safe environment for their online interactions.
Your trust is our priority, and we are committed to upholding the utmost security measures to protect your data at every step.
Send our Fulfilment Services team a message