Future-proofing and maximising your workspace
Workspace consultancy that helps you get the best use out of your office space.
The global market
Office design and space planning services expected to reach $4.9 billion by 2027.
UK growth
In 2020, the UK workspace consultancy market was valued at £2.3 billion, expected to rise annually by 11.3% between 2020 and 2027.
Flexible spaces
According to a survey by Deloitte, 86% of organisations currently offer flexible workspaces and almost half (48%) of those plan to increase their use of flexible workspace in the next two years.
Consultancy demand
A survey by the British Council for Offices (BCO) found that workspace consultancy is the third most in-demand service from office occupiers, behind design and build (29%) and workplace strategy (25%).
we become an extension of your team
Strategic office improvements that spark innovation
Our expert consultants immerse themselves into your business. By analysing your business structure, your culture and the people that work for you, we're able to elevate your workspace into something seen as a destination, not an obligation.
Understanding how your workspace is currently used is central to our approach. More than simply the fabric of the building and what's in it, employee comfort, wellbeing and productivity are core themes.

Humancentric
Every team member should feel heard and that they belong in the workplace. That's why equity is a key part of the consultancy process; helping to support successful and inclusive organisations that value their employees.
Data driven with a people-first approach
Our knowledgeable and experienced team expertly use numbers for insight, balanced with an empathetic view of what your employees need. It's what makes us great at what we do.

Harnessing technology
We generate valuable data more speedily and accurately than our competitors. More important though is how this data is used. Our consultants help bring it to life.
Insight that informs and inspires
Understanding the challenges our clients face is important from the outset. Taking the time to listen and absorb any concerns creates a strong foundation for collaborative working.
Here are the top five issues we hear from our clients:
Balancing needs now and in the future with hybrid working now normal.
Data collected during consultancy allows us to see how your space is used now and will be in the future.
Enticing staff back into the office.
We create workspaces that people see as a destination not an obligation, using space freed up by hybrid working and turning it into somewhere that inspires.
Making additional space work financially.
Using Space Utilisation Studies, we can identify how much space you have, how much you currently need and how much you might need in the future.
How do we find out how many staff are in the office each day?
Data collection during the consultancy process will give an accurate reflection of who is coming in and when.
Making sure staff that work at home feel valued when they come into the office.
Creating spaces that promote collaborative working and valuable face-to-face interaction will give home workers a sense of belonging.
Business wide benefits for our clients
Financial stability
Being part of Commercial Group provides financial stability. We are able to fund the most detailed and effective consultations that help deliver the best results.
Accurate data
Technology has the biggest impact on workspace consultancy and our expert in-house IT and Smart Technology teams give us more accurate data than our competitors, in significantly less time.
Engagement
Our workplace consultancy programme puts employee attraction, retention and engagement front and centre. Teams are invested from the start, feel heard and their needs understood.
Productivity
A productive and happy workforce is crucial to business success. Our process is focused on making sure environments support this.
Balanced budgets
We help to balance the need to reduce operating or rental costs without losing sight of creating destination locations.
Take your business to the next level with Commercial's expert guidance – click to get started.
Request a call
Contact us today
Don't just take
our word for it…
Commercial deliver. We are fortunate to work with some amazing partners. Here are some examples of great things we hear every day.
The Tesco procurement team have been delighted with the way Commercial share our desire to entrench sustainability into our supply chain – we really are kindred spirits. Our ethical and sustainability policies are of paramount importance to our reputation and the Commercial team reviewed and approved all products in a short timeframe. Commercial are already committed to the ETI base code and are working on achieving EcoVadis accreditation for all suppliers on the Tesco account.
Say goodbye to stagnation and hello to growth – click to unlock Commercial's business optimisation secrets.
Request a call
Contact us today
A responsive and adaptable approach
Agility and flexibility allow us to respond to factors that might influence how we work with clients now and in the future. Here's a look at some areas that are set to impact workspace consultancy.
Commute-worthy workspaces
For many organisations, there's a fundamental need to create destination spaces that stand out and will encourage people to come back to the office, for at least some of the time.
The good news is that our expert consultants are constantly drawing upon the latest innovations and workplace trends to develop a tailor-made plan for every client. With more employees choosing hybrid working, the benefits of a physical office are resurfacing. This is balanced with retaining the freedom to work remotely, so staying connected is more important than ever.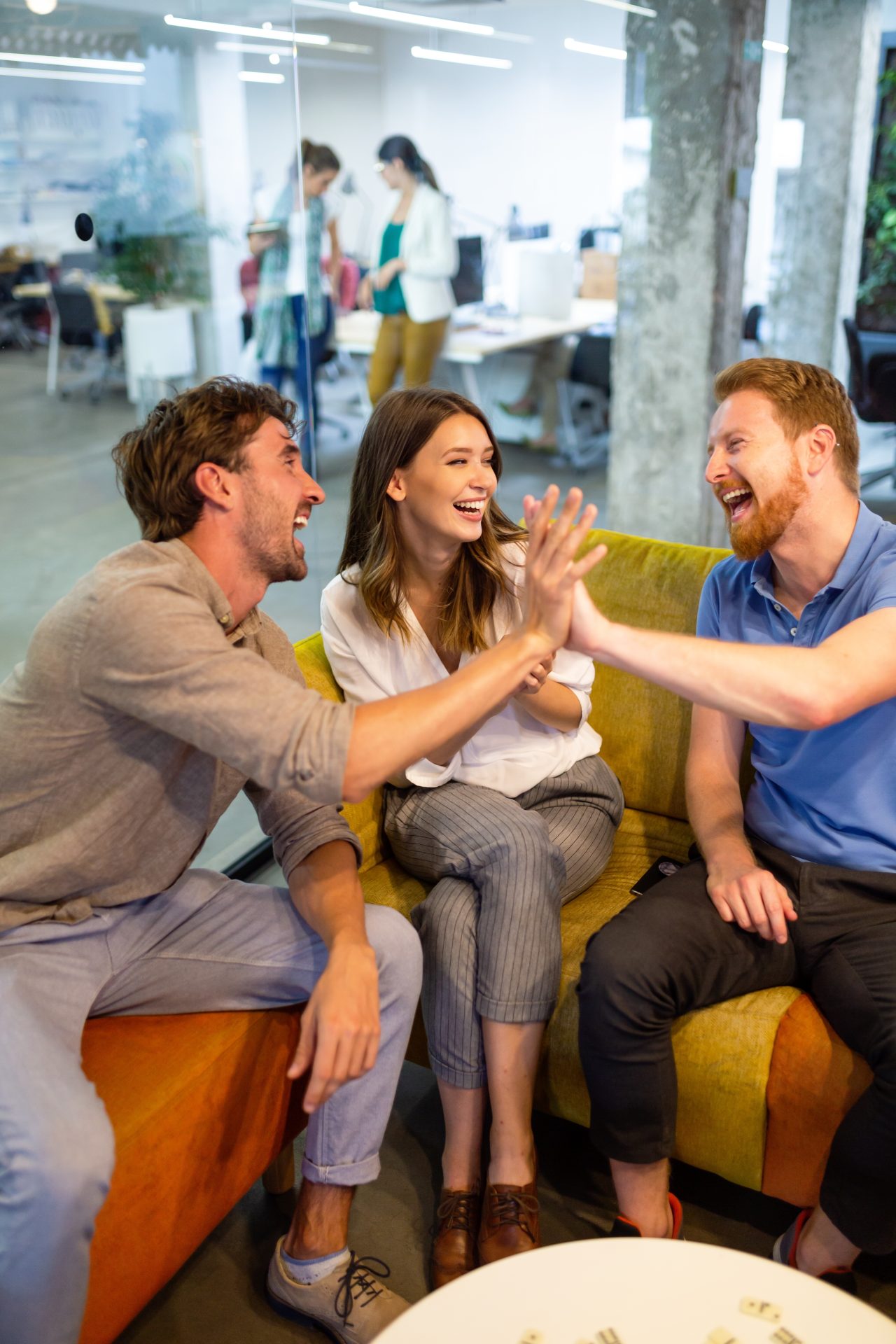 Blending home and work to achieve perfect balance.
Technology should help bring together teams cross-region and internationally as efficiently as possible, whether working from the office or home. agility, flexibility and fluidity are key. Modular and customisable design that allows for multiple configurations will be a key feature. So, when colleagues are physically present, how can we create the best conditions for productivity?
Productivity alfresco
Biophilia focused on bringing the outside in with plant life.
Empathetic design
Use organic shapes, materials and finishes to create homely environments.
Commercial is your smart choice
Commercial provides a single source solution for all your space requirements.  Reason enough to choose us, but read on for more.
Fact Finding
Datasheets and questionnaires are part of our immersive approach, helping us to understand your business and its people.
Survey
Understanding the impact of technology and the way people work to include a survey of all furniture, IT and the building itself.
Workshops
Do your team's aspirations match those of the leadership team? Considering colours, finishes and visual shapes to understand team interactions.
Future proofing
Asking questions of key stakeholders ensures that any changes are future proofed for the next five years.
Visibility
Knowing how many desks are occupied, how often meeting rooms are used and what staff need most provides a clear picture of what's required.



Don't just take
our word for it…
Commercial deliver. We are fortunate to work with some amazing partners. Here are some examples of great things we hear every day.
The new Walsall Housing Group office is a fantastic, fresh and modern workplace thanks to the wonderful work of the Commercial interiors team. They created a steering group to work alongside us to understand our demands and held regular meetings during the design process to keep us informed of the progress. Our desire was for a more collaborative space, with meeting booths and one-to-one seating, rather than traditional desks – and they delivered a fantastic final fit-out over the full four-floor building.
Each year, Commercial supplies accessory packs to graduate trainees at a leading accountancy firm, which are then picked, packed, and delivered to their home addresses by the Commercial Foundation. This not only guarantees that every new employee has the necessary equipment to be productive from their first day but also allows their IT team to focus on other responsibilities. Collaborating with the Commercial Foundation generates substantial social value returns on investment for the firm and contributes to improving the lives of the Foundation's volunteers.
Wollens have enjoyed a long-standing and fruitful partnership with Commercial because they are always introducing innovations and improvements to our IT environment. As the threat of cyber-attacks increases it was vital that we strengthened our capabilities for dealing with a ransomware attack with a cloud-based backup solution. Our solution means data cannot be altered or deleted, giving us a crucial way of recovering data to minimise any potential downtime and financial losses
Working with Commercial for our branded materials has proved to be effective and collaborative. The team is efficient and they listen to requests for improvements. Commercial has made branded goods simple.
As E-commerce in retail continues to grow, Commercial's stock-management and fulfilment expertise has allowed a leading UK retailer to free huge amounts of warehouse space. Commercial took on the stocking of our employee uniform, transferring to a new supplier with the management of the supply being consolidated into their existing supply accounts. Not only did this free vital space in their distribution centre, the consolidated supply of all GNFR delivered significant delivery cost savings.
At JoJo Maman Bébé we are happy to work with the Commercial Foundation and support inspiring work they do to help disadvantaged young adults. Like us, the Foundation are a B Corp certified organisation that is proven to put purpose ahead of profits. We have enjoyed working with their volunteers to help with a mug-making activity. We are now working alongside them to create an introduction gift for our new employees, these include printed mugs, pens and notebooks.
Frequently Asked Questions
Welcome to our "Future-Proofing and Maximising Your Workspace" FAQ section, your gateway to discovering innovative ways to ensure your workspace is not just efficient today but adaptable and successful for tomorrow. Whether you're a business owner, facility manager, or simply seeking ways to enhance your workspace, you'll find valuable insights, strategic approaches, and expert advice here to help you create a workspace that can withstand the test of time and evolving needs.
Let's embark on a journey to future-proof and optimise your workspace for long-term success.
What are the main benefits of using a business interiors workplace consultant?
Our experts will help you understand your business needs, provide real data on your workplace, define the required real estate, create a futureproofed office space and assess ways to optimise any empty space.
What is the most important factor in choosing furniture for the modern workplace?
Functionality and ergonomics are key. The furniture should ensure a comfortable working experience, as well as providing enough space for employees to work safely and efficiently.
What are some of the most popular trends in modern workplace design?
Workplace design is less about 'fashion' and more about changing trends in the way we work.  Open floor plans, flexible furniture, and the incorporation of natural elements such as plants and natural materials are ideal. Additionally, the use of colour, graphics, and artwork can also create an inviting and inspiring work environment.
What are some common challenges that a workspace consultancy can help with?
Common challenges include creating an efficient and comfortable layout, selecting the right furniture, and ensuring the space meets the company's goals and budget. It takes an expert eye to create a space that reflects the company's brand and culture.
What are the advantages of using natural materials in the modern workplace?
Incorporating natural materials can help create a calming atmosphere and provide a connection to nature. They can also help reduce noise and create a more comfortable atmosphere.
How can a workspace consultancy help improve a company's interior?
Our expert team can help assess a company's current interior layout and suggest improvements that will increase efficiency and improve employee morale. We'll also suggest furniture and décor choices to create an inviting and comfortable space.
What types of lighting are best for creating a productive work environment?
Natural light is best for creating a productive work environment. However, in rooms without natural light, task lighting and indirect lighting should be used to provide adequate illumination without causing eye strain.
How can a company create an engaging and comfortable workspace?
Creating an engaging and comfortable workspace can be achieved by providing colleagues with ergonomic furniture, natural light, and a variety of comfortable seating options. Artwork, plants, and other personal touches can help create a welcoming atmosphere, too.
What should be taken into consideration when selecting office furniture?
Comfort, functionality, and cost are top considerations.
What types of technology should be integrated into the modern workplace?
Top of the tech priority list are tools, software, and devices that aid communication and collaboration. These should be user-friendly and easy to use, to ensure efficient workflow.
EXPLORE OUR SERVICES
Other areas of interest
Workspace consultancy is just the starting point when we begin a relationship with any client. There is wider scope for organisations to benefit from a host of our expert support services across Commercial Group. We understand that your needs are diverse and complex but we're on hand to help.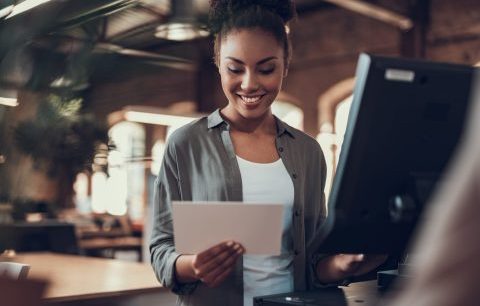 Move Management
Simplify your office relocation with professional move management services. We handle every aspect, ensuring a seamless transition and minimal disruption to your business operations.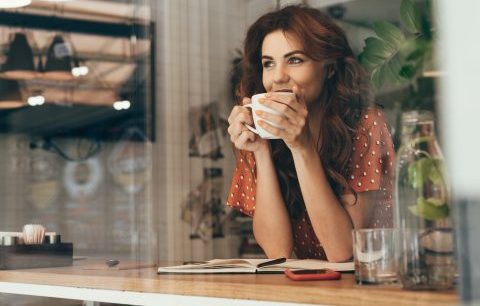 Furniture
Revolutionise your business interiors with our diverse range of furniture options. From modern designs to ergonomic solutions, we help you craft inspiring and productive work environments.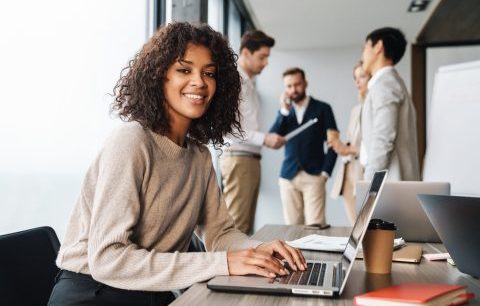 Home Workers
Optimise home workspaces for remote employees. Provide ergonomic furniture, technology, and design solutions to enhance productivity, comfort, and work-life balance.
At Commercial, customer safety and data security are paramount.
That's why we utilise one-time passwords (OTP) to verify email addresses and ensure a secure user experience.
When communicating with us via our website,  you'll receive a unique OTP via email, which acts as a temporary code to confirm your identity.
This additional layer of authentication safeguards against unauthorised access and protects your personal information from potential threats. By implementing OTP verification, we maintain the highest standards of confidentiality, providing our valued customers with peace of mind and a safe environment for their online interactions.
Your trust is our priority, and we are committed to upholding the utmost security measures to protect your data at every step.
Send our Business Interiors team a message