Insights to inform and inspire
Empowering you with data precisely when you need it most, and delivering insightful revelations to inform your decisions and inspire your strategies.
78% of companies believe that customer analytics is essential for understanding customer behaviour
83% of companies say that customer analytics has enabled them to make better decisions
80% of companies report that they have seen an increase in customer satisfaction since implementing customer analytics
70% of companies say that customer analytics has led to an increase in revenue
CLIENT ANALYTICS
Unlock understanding for untapped potential
Einstein once remarked that knowledge is just the beginning – true understanding is the key.
At Commercial, we embrace this philosophy wholeheartedly. Our Client Analytics services empower you to delve deeper into your procurement spend activity and trends, offering invaluable insights that pave the way for intelligent purchasing choices.
With a blend of expertise and technical prowess, we're here to help you unlock untapped potential and transform data into strategic advantage.
Experience the power of informed decision-making with our comprehensive Client Analytics solutions.
Analyse this – making the complex, simple
Having identified a need for better understanding of your purchasing patterns and spend levels, the challenge is then to work out which organisation is best placed to help you drive value through your procurement needs.
Here are five key points to think about when considering data analytics.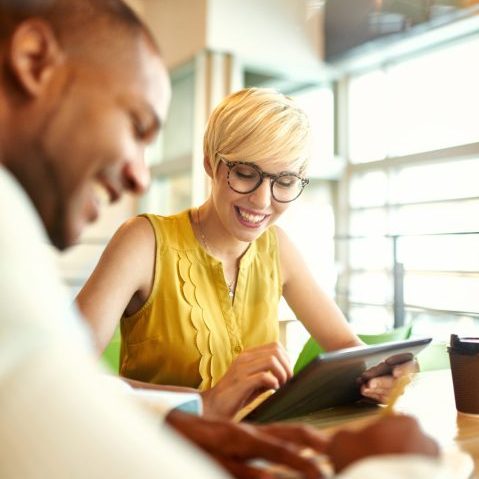 Data quality
Without high-quality data, it can be challenging to derive meaningful insights and make informed decisions. We pride ourselves on our data accuracy, completeness, consistency and timeliness.
Data integration
Combining data from various sources and systems to create a unified view can be complex and time-consuming. Quite simply, our solutions avoid you having this headache.
Data security
Security is a growing concern. We protect sensitive data from unauthorised access, ensure data privacy and comply with data protection regulations to give you peace of mind.
Skills gap
Many organisations lack the in-house expertise required to perform effective client or data analytics. Outsource the activity to experts, like us.
Cost
Implementing effective client analytics solutions in-house can be expensive.  Working with us as a partner reduces that resource impact – offering a cost effective and efficient solution.
Don't settle for mediocrity – click to access Commercial's expert advice and excel in your field.
Request a call
Contact us today
Don't just take
our word for it…
Commercial deliver. We are fortunate to work with some amazing partners. Here are some examples of great things we hear every day.
Commercial has revolutionised the stock reporting process for a leading retailer at Pets at Home, offering complete transparency on spending, down to the store and individual item levels. The retailer receives a comprehensive monthly dashboard that itemises data, highlighting areas where adjustments should and can be made. Additionally, Commercial conducts a thorough quarterly business review, focusing on high-spending items and exploring innovative alternatives that can lead to additional cost savings.
Insight into the insight market
Keep ahead of the game and prepare for the future by leveraging the latest tools and technologies in client analytics.  Here are some of the key innovations to watch.
Tech
AI (artificial intelligence) and ML (machine learning) are being increasingly used to automate processes and improve accuracy.
Personalisation
There is a growing focus on personalisation as organisations seek to provide more tailored customer experiences.
Security
With the increasing importance of analytics, there is a growing focus on data privacy and security to ensure your customers are properly protected.
Real-time analysis
Real-time analytics is becoming increasingly important in client analytics, as organisations seek to respond to customer needs.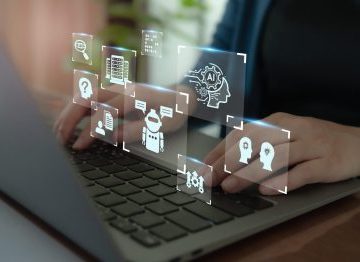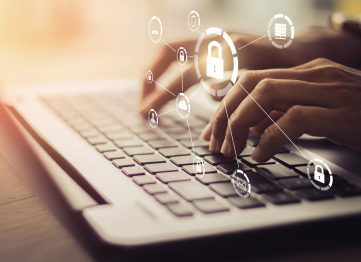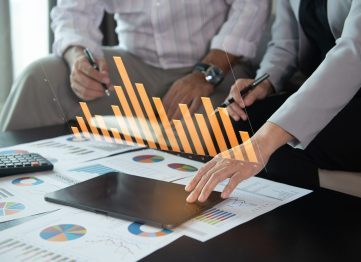 AI (artificial intelligence) and ML (machine learning) are being increasingly used to automate processes, improve accuracy and uncover insights that may be difficult to detect using traditional methods.
Cloud-based analytics solutions, which offer greater flexibility, scalability and cost-effectiveness than traditional on-premise solutions are also on becoming more popular.
There is a growing focus on personalisation as organisations seek to provide more tailored customer experiences.
This includes using data to better understand customer needs and preferences and providing customised recommendations and offers.
With the increasing importance of analytics, there is a growing focus on data privacy and security.
This includes complying with data protection regulations and implementing effective measures to protect customer data from unauthorised access and cyber threats.
Real-time analytics is becoming increasingly important in client analytics, as organisations seek to respond to customer needs and preferences in real-time.
This includes using real-time data to provide personalised offers, recommendations and support.
At Commercial we don't believe in challenges, just solutions.  This is what we believe sets us apart.
Our approach aims to improve your efficiency and effectiveness. Alongside cost saving solutions and budget planning, our tailored approach can support you to make better decisions and improve your stakeholder relations.

business benefits
We make it easy for you to do business with us.

creative solutions
We think outside the box to get results.
Benefits to build your business
Our support can lead to cost savings, better budgeting, improved supplier relationships as well as enhanced compliance and risk management.
We use the Microsoft PowerBI solution to produce our client data analytics, which has a number of benefits.
By using Power BI to analyse data, you can make better-informed decisions. This can include identifying trends, understanding customer behaviour and uncovering new business opportunities.
Power BI streamlines the analytics processes by automating data preparation and analysis. This can save time and improve efficiency, allowing you to focus on other critical business activities.
Power BI allows us to create customised reports and dashboards so that you can visualise your data in a way that is meaningful to you.
With Power BI you can share your reports and dashboards with colleagues and stakeholders, regardless of their location. This can facilitate collaboration and improve communication, leading to better decision-making and outcomes.
Power BI is a cost-effective solution, especially when compared to traditional analytics tools. This makes it accessible to organisations of all sizes, including those that may not have the resources to invest in more expensive solutions.
We can add further value to you, way beyond client analytics
By leveraging our cross-divisional expertise we can help you optimise your data analytics.
Social and environmental responsibility
We care about the planet and its people. Alongside our own social and sustainability actions we work with you to support your own ESG commitments.
Ethical practices
We are passionate about ethical business practices, such as fair treatment of employees, responsible use of natural resources and transparency in pricing and billing. By partnering with us you can demonstrate these practices and add value to your ESG goals.
Training and development
We offer training and development programs in areas such as data analysis, sustainability and social value.



Don't just take
our word for it…
Commercial deliver. We are fortunate to work with some amazing partners. Here are some examples of great things we hear every day.
The Tesco procurement team have been delighted with the way Commercial share our desire to entrench sustainability into our supply chain – we really are kindred spirits. Our ethical and sustainability policies are of paramount importance to our reputation and the Commercial team reviewed and approved all products in a short timeframe. Commercial are already committed to the ETI base code and are working on achieving EcoVadis accreditation for all suppliers on the Tesco account.
The new Walsall Housing Group office is a fantastic, fresh and modern workplace thanks to the wonderful work of the Commercial interiors team. They created a steering group to work alongside us to understand our demands and held regular meetings during the design process to keep us informed of the progress. Our desire was for a more collaborative space, with meeting booths and one-to-one seating, rather than traditional desks – and they delivered a fantastic final fit-out over the full four-floor building.
Each year, Commercial supplies accessory packs to graduate trainees at a leading accountancy firm, which are then picked, packed, and delivered to their home addresses by the Commercial Foundation. This not only guarantees that every new employee has the necessary equipment to be productive from their first day but also allows their IT team to focus on other responsibilities. Collaborating with the Commercial Foundation generates substantial social value returns on investment for the firm and contributes to improving the lives of the Foundation's volunteers.
Wollens have enjoyed a long-standing and fruitful partnership with Commercial because they are always introducing innovations and improvements to our IT environment. As the threat of cyber-attacks increases it was vital that we strengthened our capabilities for dealing with a ransomware attack with a cloud-based backup solution. Our solution means data cannot be altered or deleted, giving us a crucial way of recovering data to minimise any potential downtime and financial losses
Working with Commercial for our branded materials has proved to be effective and collaborative. The team is efficient and they listen to requests for improvements. Commercial has made branded goods simple.
As E-commerce in retail continues to grow, Commercial's stock-management and fulfilment expertise has allowed a leading UK retailer to free huge amounts of warehouse space. Commercial took on the stocking of our employee uniform, transferring to a new supplier with the management of the supply being consolidated into their existing supply accounts. Not only did this free vital space in their distribution centre, the consolidated supply of all GNFR delivered significant delivery cost savings.
At JoJo Maman Bébé we are happy to work with the Commercial Foundation and support inspiring work they do to help disadvantaged young adults. Like us, the Foundation are a B Corp certified organisation that is proven to put purpose ahead of profits. We have enjoyed working with their volunteers to help with a mug-making activity. We are now working alongside them to create an introduction gift for our new employees, these include printed mugs, pens and notebooks.
Invest in your business's future – click now to partner with Commercial and secure long-term profits.
Request a call
Contact us today
Frequently Asked Questions
Our team is happy to answer any questions you may have. To get you started, here are a few of the most common queries.
What is client analytics?
This is a process of collecting and analysing data to gain insights about client's needs, behaviours and preferences. It helps you better understand your clients so you can create improved experiences for them.
How does client analytics help a B2B client?
By providing valuable insights into customer preferences, behaviours and needs – the information can be used to create targeted marketing campaigns, personalise customer service and develop products and services that meet clients' needs.
What kind of data does client analytics collect?
Data is collected from a variety of sources, including customer feedback, web analytics and internal systems. It can be used to identify areas of improvement and understand customer needs.
How can client analytics improve customer experiences?
The analytics can help identify areas of improvement and develop personalised experiences that meet clients' needs. For example; targeted marketing campaigns and offering personalised customer service.
How can client analytics help businesses save money?
By identifying areas for improvement, products and services that meet clients' needs can be developed and money saved.
Costs associated with customer acquisition and retention can also be reduced in this way.
How can client analytics help businesses increase sales?
By providing businesses with insights into client preferences and behaviours, client analytics can help businesses develop targeted marketing campaigns and create products and services that meet clients' needs. This can help businesses increase sales and gain a competitive advantage.
What are some of the benefits of using client analytics?
Benefits include; gaining insights into clients' needs and preferences, developing targeted marketing campaigns, creating personalised customer experiences and increasing sales.
How can businesses use client analytics to improve customer service?
Data can be used to identify areas to improve customer service and develop personalised client service strategies. This can include providing better client support, creating personalised customer service experiences and offering more tailored solutions.
How can client analytics help businesses identify trends and predict client behaviour?
By analysing the data, client needs and preferences can be predicted – helping businesses create better experiences for their audiences.
What types of tools are available to help businesses with client analytics?
There are a variety of tools available, including customer feedback platforms, web analytics platforms and internal systems. These tools can be used to collect data, analyse customer behaviour and gain.
EXPLORE OUR SERVICES
Other areas of interest
We offer more than just software support: our specialists are here to maximise the potential of your business, enhance efficiency, and create a smarter, safer business environment for you.

Client Experience
Elevate your client experience with our comprehensive solutions. Deliver exceptional service, foster long-term relationships, and stay ahead of the competition.

Pricing Options
Supercharge your success with strategic pricing options designed for your industry. Achieve profitability, win new contracts, and stay agile in a dynamic marketplace.

Moving To Commercial
Experience the transformative power of Commercial's services. Gain competitive edge, optimise operations, and access a wider range of resources to drive your business forward.
At Commercial, customer safety and data security are paramount.
That's why we utilise one-time passwords (OTP) to verify email addresses and ensure a secure user experience.
When communicating with us via our website,  you'll receive a unique OTP via email, which acts as a temporary code to confirm your identity.
This additional layer of authentication safeguards against unauthorised access and protects your personal information from potential threats. By implementing OTP verification, we maintain the highest standards of confidentiality, providing our valued customers with peace of mind and a safe environment for their online interactions.
Your trust is our priority, and we are committed to upholding the utmost security measures to protect your data at every step.
Send our Workplace Supplies team a message