Strategic support for your supplier transistions
Seamless supplier switches that build success
Embracing strategic partnerships with top-tier suppliers offers a myriad of advantages for businesses, ranging from enhanced product quality and innovation to competitive pricing and minimiszed risk.
UK enterprises that embrace best-in-class suppliers can unlock a wealth of benefits, including cutting-edge technology, streamlined processes, and specialised expertise. This leads to enhanced operational efficiency, cost reduction, and accelerated business growth.
Embracing a shift to best-in-class suppliers empowers UK businesses to maintain their competitiveness amidst the dynamic marketplace by facilitating the adoption of cutting-edge technologies, innovative business models, and strategic approaches.
SUPPLIER TRANSITION
Taking the stress out of supplier transitions
Switching suppliers can be stressful and costly. Partnering with us takes away these issues – evidenced by our proven track record.
Our collaborative approach and commitment to your business ensures a successful supplier transition process. We ensure risks and costs are minimised, while the move aligns with your organisation's overall strategy.

The key is the right partner
Partner
With so many options available, it can be challenging to find a supplier transition consultant or product that aligns with your specific business needs. Rest assured our partnership approach means that we customise our solutions to meet your needs.
Cost
The cost of hiring a consultant can vary depending on the scope and complexity of the transition, making it challenging to budget accordingly. At Commercial, our transparent pricing policy and collaborative approach ensures we provide cost-effective solutions.
Timeframe
It can be tricky to find a consultant, or product, that can meet your deadlines for the transition process. Our agile offering means we are adept at meeting tight turnarounds, should you need them.
Integration
Integrating the new supplier with existing systems and processes can be challenging. Our experienced team are practiced at ensuring seamless new supplier integrations, no matter how complex the challenge might be.
Communication
Effective communication and stakeholder management are critical during supplier transition. We support you by helping to manage your communications with your stakeholders effectively to ensure a smooth transition process.
You're just a click away from Commercial's experts in supplier transition.
Request a call
Contact us today
What to consider before you switch
Moving from one supplier to another isn't something you should do without research.  Here are some insights to help shape your thinking and ensure you are well-positioned for the future.

Digitisation
Digitalisation is transforming supply chain management.

Sustainability
Demand for sustainable products and processes is increasing.

Reducing risk
The business environment is changing rapidly – driving agility.

Resilience
The COVID-19 pandemic has highlighted the importance of supply chain resilience.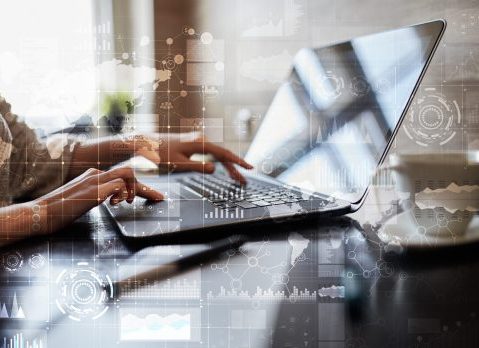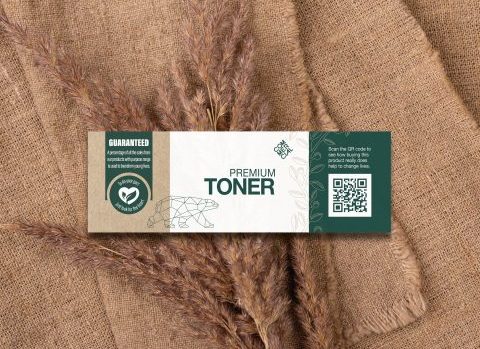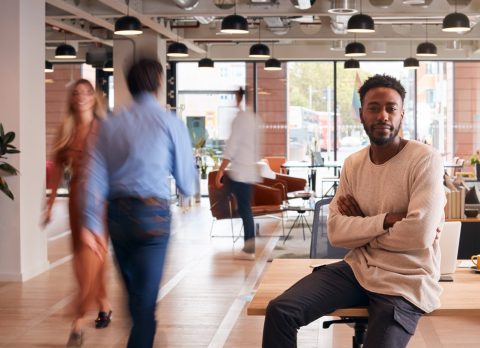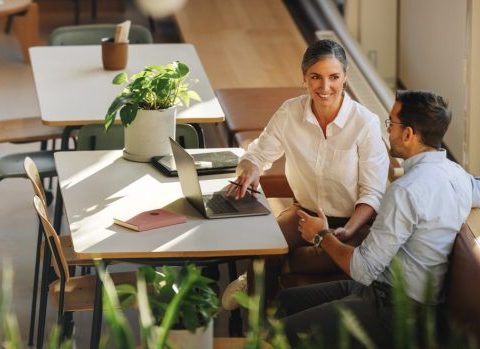 Consider transitioning to suppliers that leverage digital technologies, such as automation, artificial intelligence, and the Internet of Things (IoT), to improve efficiency, reduce costs and enhance supply chain visibility.
Look for suppliers that prioritise sustainability. This may involve sourcing raw materials from sustainable sources, reducing waste and emissions, and improving energy efficiency.
Consider suppliers that can adapt to changing market conditions. You may also want to consider suppliers that source locally in the UK, reducing the risks of dealing with
international supply chains.
Think about transitioning to suppliers that have robust contingency plans in place to manage supply chain disruptions, such as pandemics, natural disasters and geopolitical risks.
Don't just take
our word for it…
Commercial deliver. We are fortunate to work with some amazing partners. Here are some examples of great things we hear every day.
In 2021, a leading retailer made a strategic move by consolidating both GNFR and office supplies contracts, transitioning them from two separate suppliers to Commercial. This decision has proven immensely advantageous on multiple fronts. Thanks to Commercial's innovative approach, the implementation of a single, consolidated bi-weekly delivery system has resulted in cost savings, a reduced carbon footprint, and simplified processing for the retailer's staff. Furthermore, Commercial's expertise in retail GNFR has enabled a remarkable reduction of up to 70% in bespoke stock, significantly mitigating stock liabilities.

Commercial's hands on approach and 'can do' attitude brings a fresh approach to supplier transitioning.
From day one we give all our clients access to the partner on-boarding teams – applying an experienced, personal approach, along with responsive multi-level connections.
We pride ourselves on the relationships we build with our clients, evidenced through our
enviable track record.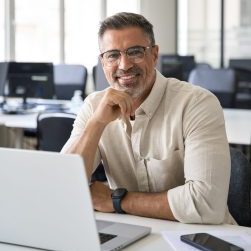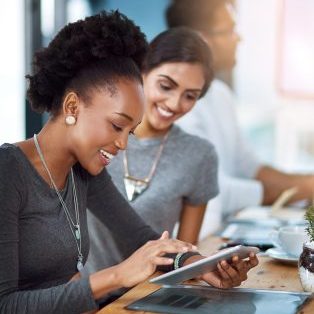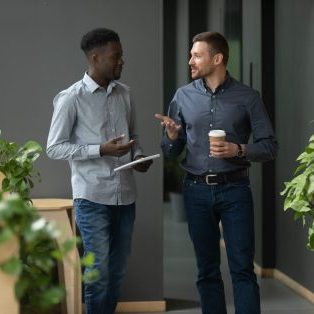 The benefits of working with us are worth boasting about
We take our responsibilities of working with our clients seriously.  Our partnership approach is key to your, and our, success and it's this philosophy that we feel sets us apart.  Still need convincing?  Check out some of the benefits of working with us here. 

We help you save money. We have the knowledge and expertise to negotiate better deals with suppliers, reduce waste and optimise processes.

Partnering with us can help you save time. Commercial can manage the entire process, freeing up your time and resources to focus on other areas of your business.

We have a proven methodology and process that we can use to manage the supplier transition, reducing the likelihood of delays, disruptions, or other issues.

We help improve you supplier performance. We work with you to set clear expectations and metrics for supplier performance and review.

We bring extensive expertise and experience to the table. We have a deep understanding of the process, know the common pitfalls to avoid and have developed strategies to mitigate risk.

Sustainability and social responsibility are at the heart of everything we do. This includes ensuring ethical labour practices are in place for all our suppliers.
Multi-specialist expertise
We can leverage our companywide expertise to bring you a more comprehensive solution. For example, we can provide advice in other areas such as logistics, procurement, or finance to help ensure an even smoother supplier transition.
Partnership approach
From advice on industry trends, best practices, or new product innovations, to training and support services to help you to achieve better results and improve your overall efficiency, we pride ourselves on our trusted partnership approach.
Social and ethical responsibility
We focus on social and ethical responsibility, seeking to align with your values to build benefit.
Sustainability initiatives
We can work with you to help you to reduce your environmental footprint and achieve your sustainability goals –



Don't just take
our word for it…
Commercial deliver. We are fortunate to work with some amazing partners. Here are some examples of great things we hear every day.
Commercial went above and beyond to instill complete confidence in a leading High Street retailer regarding the health and safety compliance and sustainable manufacturing of their workwear. Throughout the ordering process, Commercial's team provided all the necessary documentation for BSIF accreditation and even invited their staff to visit manufacturers to witness the process firsthand.
The Tesco procurement team have been delighted with the way Commercial share our desire to entrench sustainability into our supply chain – we really are kindred spirits. Our ethical and sustainability policies are of paramount importance to our reputation and the Commercial team reviewed and approved all products in a short timeframe. Commercial are already committed to the ETI base code and are working on achieving EcoVadis accreditation for all suppliers on the Tesco account.
The new Walsall Housing Group office is a fantastic, fresh and modern workplace thanks to the wonderful work of the Commercial interiors team. They created a steering group to work alongside us to understand our demands and held regular meetings during the design process to keep us informed of the progress. Our desire was for a more collaborative space, with meeting booths and one-to-one seating, rather than traditional desks – and they delivered a fantastic final fit-out over the full four-floor building.
Each year, Commercial supplies accessory packs to graduate trainees at a leading accountancy firm, which are then picked, packed, and delivered to their home addresses by the Commercial Foundation. This not only guarantees that every new employee has the necessary equipment to be productive from their first day but also allows their IT team to focus on other responsibilities. Collaborating with the Commercial Foundation generates substantial social value returns on investment for the firm and contributes to improving the lives of the Foundation's volunteers.
Wollens have enjoyed a long-standing and fruitful partnership with Commercial because they are always introducing innovations and improvements to our IT environment. As the threat of cyber-attacks increases it was vital that we strengthened our capabilities for dealing with a ransomware attack with a cloud-based backup solution. Our solution means data cannot be altered or deleted, giving us a crucial way of recovering data to minimise any potential downtime and financial losses
Working with Commercial for our branded materials has proved to be effective and collaborative. The team is efficient and they listen to requests for improvements. Commercial has made branded goods simple.
As E-commerce in retail continues to grow, Commercial's stock-management and fulfilment expertise has allowed a leading UK retailer to free huge amounts of warehouse space. Commercial took on the stocking of our employee uniform, transferring to a new supplier with the management of the supply being consolidated into their existing supply accounts. Not only did this free vital space in their distribution centre, the consolidated supply of all GNFR delivered significant delivery cost savings.
At JoJo Maman Bébé we are happy to work with the Commercial Foundation and support inspiring work they do to help disadvantaged young adults. Like us, the Foundation are a B Corp certified organisation that is proven to put purpose ahead of profits. We have enjoyed working with their volunteers to help with a mug-making activity. We are now working alongside them to create an introduction gift for our new employees, these include printed mugs, pens and notebooks.
Frequently Asked Questions
We're here to answer all your questions about how we can support supplier transitions. Here are a few of the most common queries.
What is supplier transition?
This is the process of transitioning from one supplier to another in order to meet the needs of the customer and ensure that the desired products are available. The process involves researching and evaluating prospective suppliers, negotiating contracts and coordinating the transition to the new supplier.
What are the benefits of supplier transition?
Benefits include greater cost savings, improved inventory management, better quality and improved customer service. By transitioning to a new supplier, clients can often find better pricing, more reliable delivery, and better products that meet their customers' needs.
What are the challenges of supplier transition?
Challenges include identifying the right supplier, negotiating contracts and managing the transition. It is important to ensure that your new supplier is reliable and capable of meeting the demands of the business. Additionally, it is important to ensure that there is a smooth transition from the old supplier to the new one.
How can you ensure a smooth supplier transition?
Creating a transition plan that outlines the steps to be taken and the timeline for completion – will support a smooth supplier transition. Additionally, they should create a communication plan to ensure that all stakeholders are informed of the transition. Finally, they should take the time to evaluate the new supplier to ensure that they are a good fit for the business.
What are some tips for choosing a new supplier?
When choosing a new supplier, you should consider the supplier's reputation, customer service and product quality. Also, you should evaluate the pricing of the supplier, their delivery times and their flexibility to accommodate changes in demand.
How can you manage the transition process?
You should assign a team to oversee the project and ensure that the transition is completed in a timely and efficient manner. Additionally, you should communicate regularly with both the old and the new supplier to ensure that all parties are aware of the transition.
How can you ensure that their customers are not impacted by the transition?
You should communicate the transition plan to customers and provide them with a timeline for completion. You should also ensure that there are no disruptions in availability or quality of the products during the transition.
What should you do to maintain relationships with their old suppliers?
You should take care to maintain relationships with old suppliers. Stay in contact with the supplier and provide feedback on the new supplier once the transition is complete.
How can you measure the success of the transition?
The success of the transition can be measured by evaluating the customer satisfaction levels, the pricing of the new supplier and the quality of the products. Additionally, you should compare the delivery times and the levels of customer service before and after the transition.
What are some best practices for supplier transition?
These include creating a transition plan, communicating the transition to customers, evaluating the new supplier and maintaining relationships with the old supplier. Additionally, you should measure the success of the transition and take steps to ensure that customers are not negatively impacted.
Click now to elevate your business strategies with Commercial's expert advice.
Request a call
Contact us today
Other areas that may interest you
Commercial's range of expertise spans all aspects of the retail environment.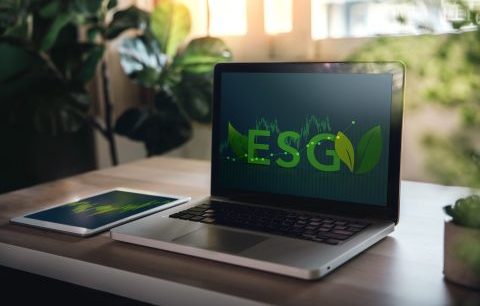 Sustainability
Our commitment to sustainability is evident in our supply chain management, which is overseen by our internal Sustainability Team and Procurement Team, with external audit and insight from Sedex, EcoVadis and the ETI.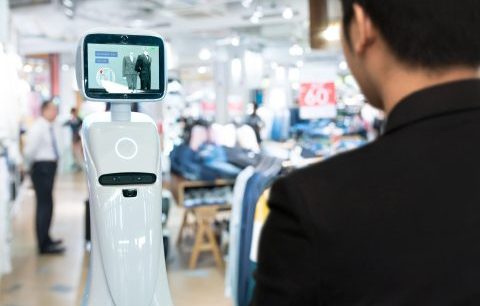 Smart tech
Whether you are looking to improve customer engagement, increase sales, or optimise your retail spaces, we have the expertise, experience and resources to deliver customised solutions that meet your needs.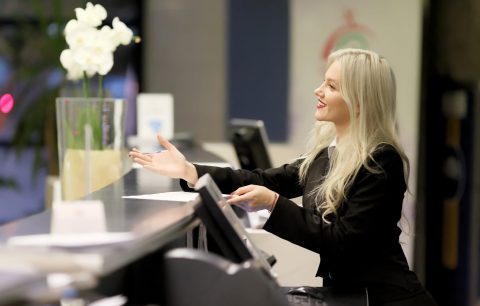 Uniforms
Whether your preference is for ready-to-wear or bespoke design, sustainable fabrics or garment technology, we'll create individual and distinctive ranges that reflect the brand identity of your organisation.
At Commercial, customer safety and data security are paramount.
That's why we utilise one-time passwords (OTP) to verify email addresses and ensure a secure user experience.
When communicating with us via our website,  you'll receive a unique OTP via email, which acts as a temporary code to confirm your identity.
This additional layer of authentication safeguards against unauthorised access and protects your personal information from potential threats. By implementing OTP verification, we maintain the highest standards of confidentiality, providing our valued customers with peace of mind and a safe environment for their online interactions.
Your trust is our priority, and we are committed to upholding the utmost security measures to protect your data at every step.
Send our Fulfilment Services team a message