OUR APPROACH TO SOCIAL VALUE
Creating positive opportunities for everyone
Looking after the welfare of our own colleagues – the Commercial 'team' – is fundamental, but it's only one aspect of our people-centred culture.
As a successful business, we recognise both the responsibilities and opportunities to create positive ripples throughout the communities we touch. By creating a better physical environment, as together we tackle environmental challenges. Through our ethical trading initiatives which demand that every workforce in our supply chain is safe and treated fairly. And by celebrating individuality, encouraging inclusivity so that everyone can fulfil their potential.
"We measure our social value with clarity and transparency, that's critical. But we also ask ourselves a question: are we being good ancestors? It helps us to see today's actions and decisions from a perspective of the generations who are following fast at our heels, and those yet to come."
Simone Hindmarch
Co-founder and Managing Director, Commercial
Commercial Foundation
Empowerment is the starting point for our young people.
We consider the Commercial Foundation to be a big win for everyone involved. The volunteer programmes we run for young adults kindle their self-esteem, confidence and workplace skills, sparking a future of opportunities.
And we love the perspectives they bring and the work they produce, for our colleagues and our clients.

Empowered
Our Foundation team breaks down the barriers the interns have experienced towards education or work.

Value and valued
By ordering products from the Foundation, our clients gain great value and make our interns feel valued.

Tradecraft
Participants in our #NoLimits programme learn skills through working in the Foundation's digital print studio.

High quality
The studio produces first-class print collateral for some of the UK's most recognisable brands; there's nothing amateur to see here.
CREATING SOCIAL VALUE
Becoming B Corp
Creating social value is at the heart of the Commercial Foundation, so we are proud to have achieved B Corp status for the Foundation's overall impacts in 2022.
REPRESENTATION
Being heard
The Foundation's Board includes two interns, ensuring the voices of young adults are heard and in a position to influence the development of our programmes.
ANALYSIS
Independence
Impartiality is crucial, so we use LOOP to give us an objective, evidenced view of our impacts, helping us to prioritise actions for continued progression.



Don't just take
our word for it…
Commercial deliver. We are fortunate to work with some amazing partners. Here are some examples of great things we hear every day.
The new Walsall Housing Group office is a fantastic, fresh and modern workplace thanks to the wonderful work of the Commercial interiors team. They created a steering group to work alongside us to understand our demands and held regular meetings during the design process to keep us informed of the progress. Our desire was for a more collaborative space, with meeting booths and one-to-one seating, rather than traditional desks – and they delivered a fantastic final fit-out over the full four-floor building.
Each year, Commercial supplies accessory packs to graduate trainees at a leading accountancy firm, which are then picked, packed, and delivered to their home addresses by the Commercial Foundation. This not only guarantees that every new employee has the necessary equipment to be productive from their first day but also allows their IT team to focus on other responsibilities. Collaborating with the Commercial Foundation generates substantial social value returns on investment for the firm and contributes to improving the lives of the Foundation's volunteers.
Wollens have enjoyed a long-standing and fruitful partnership with Commercial because they are always introducing innovations and improvements to our IT environment. As the threat of cyber-attacks increases it was vital that we strengthened our capabilities for dealing with a ransomware attack with a cloud-based backup solution. Our solution means data cannot be altered or deleted, giving us a crucial way of recovering data to minimise any potential downtime and financial losses
Working with Commercial for our branded materials has proved to be effective and collaborative. The team is efficient and they listen to requests for improvements. Commercial has made branded goods simple.
As E-commerce in retail continues to grow, Commercial's stock-management and fulfilment expertise has allowed a leading UK retailer to free huge amounts of warehouse space. Commercial took on the stocking of our employee uniform, transferring to a new supplier with the management of the supply being consolidated into their existing supply accounts. Not only did this free vital space in their distribution centre, the consolidated supply of all GNFR delivered significant delivery cost savings.
At JoJo Maman Bébé we are happy to work with the Commercial Foundation and support inspiring work they do to help disadvantaged young adults. Like us, the Foundation are a B Corp certified organisation that is proven to put purpose ahead of profits. We have enjoyed working with their volunteers to help with a mug-making activity. We are now working alongside them to create an introduction gift for our new employees, these include printed mugs, pens and notebooks.
SOCIAL VALUE TRILOGY
Welcome to a world where values drive action
At Commercial, we believe in the power of unity, progress, and responsibility. Our commitment to these principles is reflected in every facet of our endeavors, from our interactions with colleagues to our engagement with communities and the environment.
Colleagues
Our dedication to diversity and inclusion extends to prioritising the health and wellbeing of all individuals, creating an environment that supports them in achieving their full potential.
Communities
We strive to be respectful and responsible members of the community, from reducing emissions to conducting educational workshops, or supporting local grassroots organisations.
Environment
By 2028, we aim to achieve Net-Zero, which entails minimising waste for both our organisation and clients. We're also committed to promoting biodiversity and are actively investing in low emission vehicles to reduce our carbon footprint.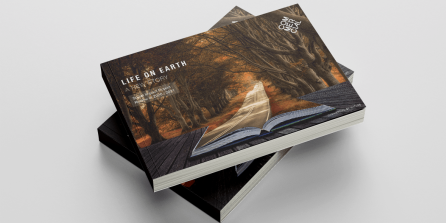 Social impact reporting
Sharing our progress helps us to reflect on what we've achieved and focus on what's to come next. We use our reports as conversation-openers, supporting an open dialogue with other businesses.
Working with Loop
We rely on Loop's software metrics for calculating our social, economic, and environmental value, as they are known for utilising the most robust and accurate data in the social value field.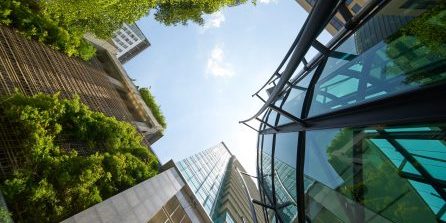 Green Audit
Discover how to reduce your energy consumption, move towards self-sufficiency, explore ways to reduce Scope 3 emissions in your supply chain, and inspire behaviour change among your colleagues.
Send our SUSTAINABILITY team a message
making our company more environmentally conscious
In an era where the importance of environmental consciousness cannot be overstated, our Sustainability Team has risen to the challenge with unwavering commitment and innovative thinking. Led by their passion for creating a better and more sustainable future, they have implemented strategies that not only benefit our company but also contribute to the greater good.

Co-founder and managing director