Creating value through Pricing options
Optional pricing structures to build success.
Improved cash flow
Our optional pricing structures allow businesses to spread payments out over a longer period, providing a more predictable cash flow.
Increased spending flexibility
Businesses can allocate funds to other areas without worrying about making large payments to us when using our optional pricing structures.
Increased competitiveness
Businesses can use the optional pricing structures to stay competitive in their industry and maintain their pricing structure.
Reduced risk
Our optional pricing structures can reduce the risk of non-payment, giving businesses the confidence to invest in more projects and increase your supply chain.
PRICING STRUCTURES THAT WORK
Making Commercial sense

In the dynamic realm of commerce, pricing isn't just about numbers – it's about strategic manoeuvring. At Commercial, we recognise that pricing structures play a pivotal role in determining the success of your business. It's about striking a balance between profitability, market competitiveness, customer loyalty, and adaptability in a constantly shifting landscape.
Our array of optional pricing structures is meticulously designed to align with your business goals and market demands. They are more than just financial formulae; they are strategies that make commercial sense.
Consider the benefits: Remaining competitive is a cornerstone of sustainability, and our pricing structures ensure that your products and services remain attractive without compromising profitability. Increasing sales is another driving factor, and our strategies can create the right incentives for customers to choose your offerings. Revenue optimisation is at the forefront, with pricing strategies that enhance your bottom line while maintaining customer trust.
In the intricate dance of supplier selection, price emerges as a central figure, casting its shadow on every decision. Yet, as rudimentary as it might seem, price is often a double-edged sword, presenting both opportunities and obstacles that demand careful consideration.
In a world driven by economics, it's undeniable that price wields significant influence. Businesses must navigate the delicate equilibrium between budgetary constraints and acquiring quality products or services. But therein lies the challenge – how do you secure the best value without compromising on excellence?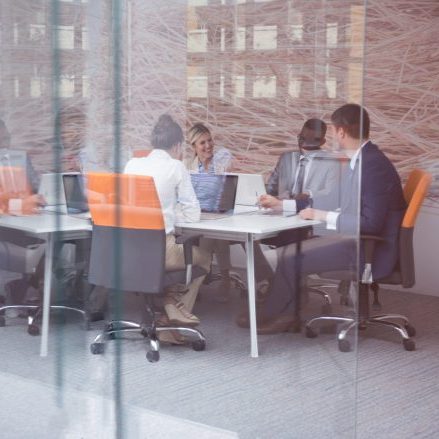 Limited availability
Not all suppliers offer optional pricing structures, like us.  This can limit the options available to you.
Complexity
A one size fits all approach to pricing isn't right for everyone. Our optional pricing structure helps you determine the value you are getting.
Lack of transparency
Failure to disclose full pricing strategies makes it tricky for you to understand how prices are determined and whether you are receiving a fair price.
Difficulty comparing prices
In the absence of optional pricing structures, prices can vary widely based on different factors. This makes it difficult for you to compare prices across different suppliers.
Risk of unexpected costs
In the absence of optional pricing structures, you could have unexpected cost increases. You may need to pay extra fees or charges for certain services or add-ons, which can add up quickly.
industry trends & innovation
Some valuable insight around cost
Pricing options are evolving.  Led by a range of external factors, including changes in consumer demand, raw materials costs, tariffs or regulations, cost solutions are becoming more considered.
Subscription-based
Subscription-based pricing is becoming increasingly popular in the UK, with many businesses offering monthly or annual subscriptions for their products or services.
This provides greater flexibility and choice, while also offering businesses a steady stream of recurring revenue.
Personalised
Businesses that use data analytics to personalise pricing for individuals can provide even greater value to their customers.
Personalisation can include offering discounts or promotions based on a customer's purchasing history or preferences, or tailoring pricing options to suit different customer segments or demographics.
Bundled
Bundled pricing involves offering customers a package deal that includes multiple products or services for a discounted price.
This pricing can be an effective way for businesses to upsell and cross-sell their products or services, while also offering customers a more convenient and cost-effective way to purchase multiple items.
Tiered
Tiered pricing involves offering different pricing options for different levels of service or features.
Tiered pricing can be an effective way for businesses to appeal to a wider range of customers, while also offering more customisation and flexibility in their pricing structures.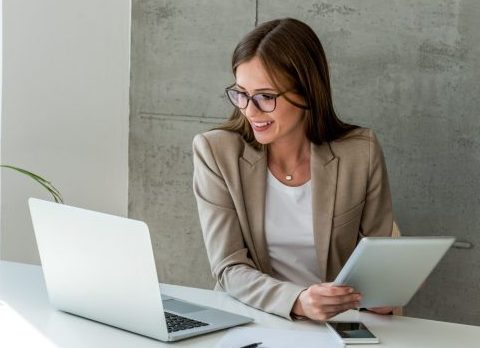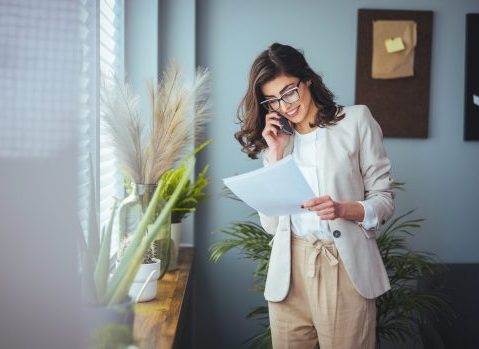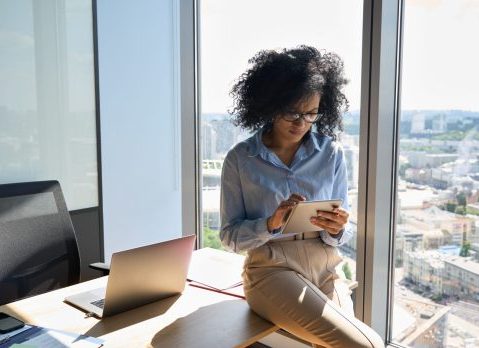 Don't just take
our word for it…
Commercial deliver. We are fortunate to work with some amazing partners. Here are some examples of great things we hear every day.
Commercial have operated with an open-book pricing policy to ensure that Currys are always receiving the best possible value across all our 150 different product lines. Offering full transparency on all items means that Currys are able to benefit from the cost savings, improvements or mitigations that Commercial are continuously seeking to make. This open-book policy gives us assurance that Commercial are always seeking the best possible prices and let to a cost saving of £140,000 in 2022.
Say yes to progress – click to partner with Commercial and drive positive change in your organisation.
Request a call
Contact us today
Partnering for price
For us, transparency is key to fuel a true partnership and generate a shared desire to achieve the best cost efficiency.
Our fair and optional pricing structures give you choice. Whether you select a traditional cost per product model, opt for an open book basis, or bundled pricing package, we can personalise a solution for you.

DAILY SUPPORT
Our expert teams are on hand to answer any questions.

fast servıce
We will deliver on time and to your exact specification.
Getting the value out of your pricing options
We can add further value to you, way beyond just pricing itself.
Cross-divisional expertise
By leveraging our cross-divisional expertise we can help you optimise your purchasing and pricing decisions.
Social and environmental responsibility
We care about the planet and its people. Alongside our own social and sustainability actions we work with you to support your own ESG commitments.
We are passionate about ethical business practices, such as fair treatment of employees, responsible use of natural resources and transparency in pricing and billing. By partnering with us you can demonstrate these practices and add value to your ESG goals.
From increased trust and cost savings, to improved budgeting and better decision-making, there are a number of benefits to you choosing Commercial.
Increased trust
Our fair and transparent pricing, without hidden costs or fees, helps build trust – which is evidenced through our loyal partnerships with thousands of customers.
Cost savings
We actively seek ways to reduce costs for you. Our pricing options are clear and upfront, saving you time and effort, helping you to streamline the procurement process and reduce overall costs.
Improved budgeting
We make it easier to plan for the costs of your products and services, through our clear and consistent pricing – meaning no unexpected surprises or budget overruns.
Better decision making
There's no hidden fees or costs with us – so you can compare prices more easily and make informed decisions based on the value being offered.
Reputation enhancement
By partnering with us, and our commitment to fair and transparent pricing, you can signal your own commitment to ethical and responsible business practices.
Click here to unlock Commercial's expert advice and take your business to new heights.
Request a call
Contact us today



Don't just take
our word for it…
Commercial deliver. We are fortunate to work with some amazing partners. Here are some examples of great things we hear every day.
The Tesco procurement team have been delighted with the way Commercial share our desire to entrench sustainability into our supply chain – we really are kindred spirits. Our ethical and sustainability policies are of paramount importance to our reputation and the Commercial team reviewed and approved all products in a short timeframe. Commercial are already committed to the ETI base code and are working on achieving EcoVadis accreditation for all suppliers on the Tesco account.
The new Walsall Housing Group office is a fantastic, fresh and modern workplace thanks to the wonderful work of the Commercial interiors team. They created a steering group to work alongside us to understand our demands and held regular meetings during the design process to keep us informed of the progress. Our desire was for a more collaborative space, with meeting booths and one-to-one seating, rather than traditional desks – and they delivered a fantastic final fit-out over the full four-floor building.
Each year, Commercial supplies accessory packs to graduate trainees at a leading accountancy firm, which are then picked, packed, and delivered to their home addresses by the Commercial Foundation. This not only guarantees that every new employee has the necessary equipment to be productive from their first day but also allows their IT team to focus on other responsibilities. Collaborating with the Commercial Foundation generates substantial social value returns on investment for the firm and contributes to improving the lives of the Foundation's volunteers.
Wollens have enjoyed a long-standing and fruitful partnership with Commercial because they are always introducing innovations and improvements to our IT environment. As the threat of cyber-attacks increases it was vital that we strengthened our capabilities for dealing with a ransomware attack with a cloud-based backup solution. Our solution means data cannot be altered or deleted, giving us a crucial way of recovering data to minimise any potential downtime and financial losses
Working with Commercial for our branded materials has proved to be effective and collaborative. The team is efficient and they listen to requests for improvements. Commercial has made branded goods simple.
As E-commerce in retail continues to grow, Commercial's stock-management and fulfilment expertise has allowed a leading UK retailer to free huge amounts of warehouse space. Commercial took on the stocking of our employee uniform, transferring to a new supplier with the management of the supply being consolidated into their existing supply accounts. Not only did this free vital space in their distribution centre, the consolidated supply of all GNFR delivered significant delivery cost savings.
At JoJo Maman Bébé we are happy to work with the Commercial Foundation and support inspiring work they do to help disadvantaged young adults. Like us, the Foundation are a B Corp certified organisation that is proven to put purpose ahead of profits. We have enjoyed working with their volunteers to help with a mug-making activity. We are now working alongside them to create an introduction gift for our new employees, these include printed mugs, pens and notebooks.
Frequently Asked Questions
Here are some of the more common queries we're often asked about supplier pricing.
What is supplier pricing?
Supplier pricing is the process of setting prices for products and services that suppliers offer to their customers. It involves analysing market demand, competitor prices, and other factors to determine the optimal price for a given product or service.
How do suppliers determine their pricing policies?
Suppliers typically determine their pricing policies by analysing the cost of production, market demand, and other factors. They then set the price of their product or service to maximize their profits while still providing the best value for their customers.
What are the advantages of setting supplier prices?
Setting supplier prices helps suppliers remain competitive in the market, increase sales, and maximize profits. It also allows them to adjust prices in response to changing market conditions.
What is the difference between fixed and dynamic pricing?
Fixed pricing is the practice of setting a single price for a product or service that remains constant over time. Dynamic pricing is the practice of changing prices in response to market conditions.
What factors are considered when setting supplier prices?
Supplier pricing depends on a variety of factors, including the cost of production, the demand for the product or service, the price of competing products or services, and the overall market conditions.
What are some strategies for setting supplier prices?
Some strategies for setting supplier prices include offering discounts for bulk orders, setting different prices for different customer segments, and offering promotional pricing on certain products or services.
What are the disadvantages of setting supplier prices?
The main disadvantage of setting supplier prices is that it can be difficult to predict customer demand and accurately set prices. If prices are set too high, customers may be unwilling to buy, and if prices are set too low, suppliers may not be able to make an adequate profit.
What is the difference between cost-based pricing and value-based pricing?
Cost-based pricing is the process of setting prices based on the cost of production and other expenses associated with providing the product or service. Value-based pricing is the process of setting prices based on customer perception of value, rather than cost.
EXPLORE OUR SERVICES
Other areas of interest
We offer more than just software support: our specialists are here to maximise the potential of your business, enhance efficiency, and create a smarter, safer business environment for you.

Product Consolidation
Simplify your  product landscape with our comprehensive consolidation solution. Centralise and streamline your offerings for enhanced efficiency and reduced complexity.

Sustainable Sourcing
Elevate your  sourcing strategy with sustainability at its core. Join us in creating a better future through responsible sourcing practices that benefit both your business and the planet.

Moving To Commercial
Unlock growth opportunities by moving to Commercial. Enjoy increased performance, advanced features, and seamless integration to accelerate your business's success.
At Commercial, customer safety and data security are paramount.
That's why we utilise one-time passwords (OTP) to verify email addresses and ensure a secure user experience.
When communicating with us via our website,  you'll receive a unique OTP via email, which acts as a temporary code to confirm your identity.
This additional layer of authentication safeguards against unauthorised access and protects your personal information from potential threats. By implementing OTP verification, we maintain the highest standards of confidentiality, providing our valued customers with peace of mind and a safe environment for their online interactions.
Your trust is our priority, and we are committed to upholding the utmost security measures to protect your data at every step.
Send our Workplace Supplies team a message