Shoring up your cyber security with EDR and MDR
Technology and techniques to combat threats and attacks on your system endpoints.
94% of IT pros have seen quicker detection and response after implementing EDR.
MDR can increase the accuracy of threat detection by up to 90%.
84% of IT pros have experienced fewer security incidents since adopting EDR.
MDR detects 30% more threats than traditional security solutions.
Fortify Your Network
Monitor and manage the security of your network endpoints
Your connected devices – like laptops, smartphones, and servers – are attractive entry points for hackers. These devices, or endpoints, therefore need to be properly protected to avoid unauthorised access.
Endpoint Detection and Response (EDR) keeps an eye on this essential yet vulnerable technology – identifying and containing threats before they can become actions. Managed Detection and Response (MDR) combines this automated process with the human input of cyber security engineers, who can more actively and creatively fight back against cybercrime.
Both solutions are a cut above your traditional cyber defence and offer a significant boost to your security posture, delivered by Commercial's technical experts.
Two decades of facing cybercrime head on
By working with us – and our 20+ years in designing, implementing, and supporting cyber security – you'll give your organisation the protection it deserves.
Defensive technology
We partner with some of the industry's best cyber security providers, utilising market-leading technology from Microsoft, Arctic Wolf, Sophos, S-RM, Zerto, AppCheck, and EaseUS.
Active experience
We support our clients with their cyber security every single day, and our track record in keeping them safe goes right back to the explosion of the internet in business.
Offensive expertise
As well as our highly trained cyber security engineers, we attack your challenges with multidisciplinary specialists from our other Commercial departments.
Bespoke, tailored, and robust cyber security solutions.
Speak to one of our experts and discover how we can help you safeguard your business.
The challenges of EDR and MDR:

EDR and MDR solutions can be complex and require expertise to implement and manage. Finding a supplier who can provide a service which is easy to use, administer, and maintain can be challenging without proper guidance.

It's likely that you already have existing security systems and processes in place. Finding an EDR and/or MDR product that can integrate with all of them is an essential step.

If you operate in a highly regulated industry, your EDR/MDR may need to meet specific regulatory requirements – like where data is located or where the engineers connecting to their infrastructure are located.

Cyber security can be expensive and finding a supplier who can provide a value-for-money solution that meets all your needs – without spiralling costs – can be challenging.

Few businesses have the in-house expertise to fully manage the complexities of EDR/MDR and may struggle to find a supplier who will provide the necessary consultative support to ensure the solution is implemented and managed effectively.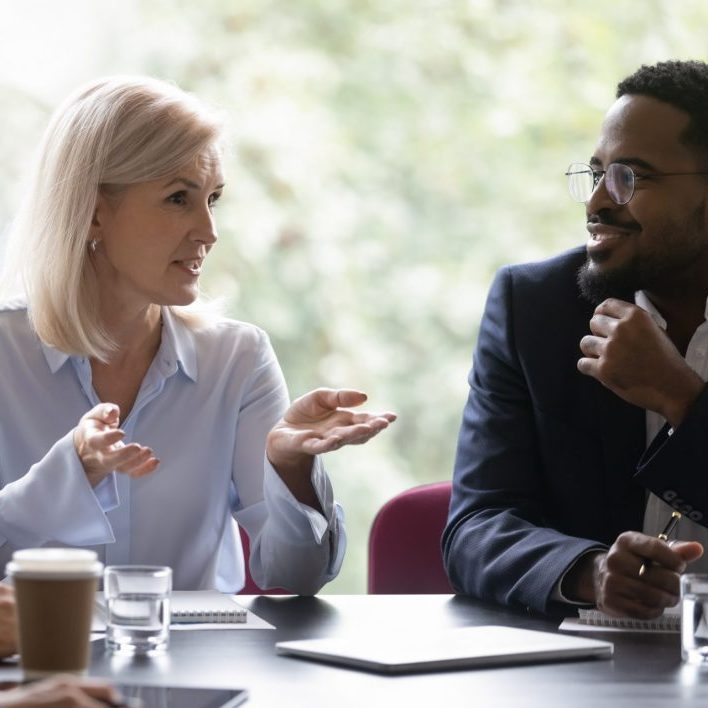 Don't just take
our word for it…

Commercial deliver. We are fortunate to work with some amazing partners. Here are some examples of great things we hear every day.
The enduring partnership between RWK Goodman and Commercial has been sustained by their consistent introduction of novel technologies and innovations aimed at enhancing our IT infrastructure. The cyber-security offering from Arctic Wolf has been introduced to us, providing a 24x7 concierge security service by a prominent industry leader. Amid a climate where many organisations are excessively investing in cyber-security, utmost confidence is placed in the Commercial team's delivery of the most optimal solution.
As millions more people work from home, millions more endpoints are now accessing company systems from outside networks – which has increased the potential risk and exposure for businesses with disparate workforces.
On-premise vs
Cloud vs Hybrid
Traditionally, EDR systems and activities took place in-situ and hosted on-premise. But as more organisations switch to cloud first architectures, and take advantage of the flexible and cost-effective advantages of 'as-a-service' models, Cloud EDR is becoming the dominant method.
Combatting
Fileless Malware
Fileless malware is malicious code that does not rely on files to operate, which means that traditional antivirus solutions often miss this key threat. EDR is increasingly becoming the answer to this challenge, by monitoring system processes and behaviours to spot malicious activity.
Take advantage of a cross-divisional team of experts, market-leading relationships, and credentials.
Embedded
To understand your vulnerabilities, and the way your endpoints are distributed, we work alongside and inside your business during project kick-off.
Sustainable
Lowering your carbon footprint and raising your energy efficiency is a key part of any service we deliver, including EDR and MDR activities.
Understanding
We spend time getting to know your people and operations before we make any recommendations, so that we only make relevant suggestions.
Click to unlock the potential of your business with Commercial's expert advice.
Request a call
Contact us today
Benefits in our Commercial relationship
Working in partnership means that we bring all the added value in our organisation, to build a much more holistic cyber security framework.
Inter-departmental collaboration
Cyber defence is about more than just cyber security, which is why we include consultants with different disciplines (like legal and compliance) to make sure that no stone is left unturned.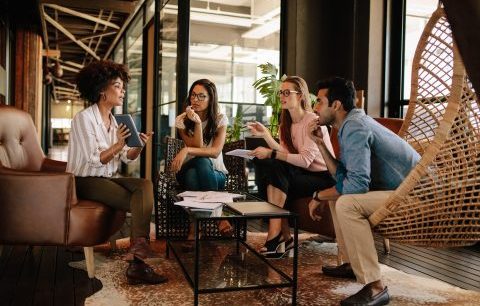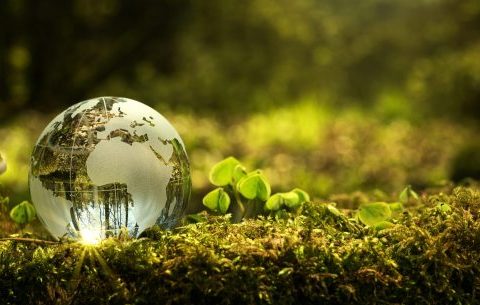 Sustainability from the off
We keep environmental impact front of mind, which means we'll never recommend any changes that don't improve your journey to becoming a greener, cleaner business.
Consolidating suppliers
We can design EDR, MDR, or a combined solution – which means you have a single contact who knows your business inside out, without having to manage multiple suppliers.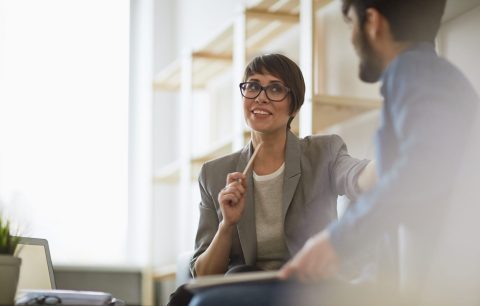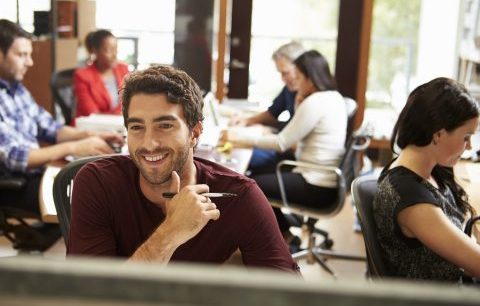 Bespoke solutions
Our cyber security recommendations are based on your organisation and security posture, they don't come off the shelf and there's no one size fits all.



Don't just take
our word for it…
Commercial deliver. We are fortunate to work with some amazing partners. Here are some examples of great things we hear every day.
The Tesco procurement team have been delighted with the way Commercial share our desire to entrench sustainability into our supply chain – we really are kindred spirits. Our ethical and sustainability policies are of paramount importance to our reputation and the Commercial team reviewed and approved all products in a short timeframe. Commercial are already committed to the ETI base code and are working on achieving EcoVadis accreditation for all suppliers on the Tesco account.
The new Walsall Housing Group office is a fantastic, fresh and modern workplace thanks to the wonderful work of the Commercial interiors team. They created a steering group to work alongside us to understand our demands and held regular meetings during the design process to keep us informed of the progress. Our desire was for a more collaborative space, with meeting booths and one-to-one seating, rather than traditional desks – and they delivered a fantastic final fit-out over the full four-floor building.
Each year, Commercial supplies accessory packs to graduate trainees at a leading accountancy firm, which are then picked, packed, and delivered to their home addresses by the Commercial Foundation. This not only guarantees that every new employee has the necessary equipment to be productive from their first day but also allows their IT team to focus on other responsibilities. Collaborating with the Commercial Foundation generates substantial social value returns on investment for the firm and contributes to improving the lives of the Foundation's volunteers.
Wollens have enjoyed a long-standing and fruitful partnership with Commercial because they are always introducing innovations and improvements to our IT environment. As the threat of cyber-attacks increases it was vital that we strengthened our capabilities for dealing with a ransomware attack with a cloud-based backup solution. Our solution means data cannot be altered or deleted, giving us a crucial way of recovering data to minimise any potential downtime and financial losses
Working with Commercial for our branded materials has proved to be effective and collaborative. The team is efficient and they listen to requests for improvements. Commercial has made branded goods simple.
As E-commerce in retail continues to grow, Commercial's stock-management and fulfilment expertise has allowed a leading UK retailer to free huge amounts of warehouse space. Commercial took on the stocking of our employee uniform, transferring to a new supplier with the management of the supply being consolidated into their existing supply accounts. Not only did this free vital space in their distribution centre, the consolidated supply of all GNFR delivered significant delivery cost savings.
At JoJo Maman Bébé we are happy to work with the Commercial Foundation and support inspiring work they do to help disadvantaged young adults. Like us, the Foundation are a B Corp certified organisation that is proven to put purpose ahead of profits. We have enjoyed working with their volunteers to help with a mug-making activity. We are now working alongside them to create an introduction gift for our new employees, these include printed mugs, pens and notebooks.
Frequently Asked Questions
To understand our EDR and MDR offer, or ask any questions that we haven't answered, please get in touch.
What is EDR?
Endpoint Detection and Response (EDR) is a security solution that monitors endpoints (like computers, laptops, and mobile devices) to detect malicious activities and respond to them. EDR solutions are designed to detect, alert, and remediate malicious activity by providing forensic data, automated response, and containment capabilities.
What counts as an endpoint?
Endpoints are devices which connect to your network and are typically used by your employees – like laptops, desktops, smartphones, tablets, smart home devices, and virtual systems.
What is MDR?
Managed Detection and Response (MDR) is a managed service that combines EDR technology with human security experts. MDR solutions offer 24/7 monitoring, threat detection, and response services. The security experts analyse the data collected from the endpoints to identify suspicious activities and respond quickly with the appropriate action. This can include blocking malicious IP addresses, disabling compromised accounts, and providing detailed reports. MDR solutions also provide additional layers of protection by providing incident response guidance, patch management, and threat intelligence.
What threats can EDR detect?
EDR is designed to be all-encompassing because, unlike antivirus, it looks for unknown threats, suspicious activity, and behaviours. It typically detects malware, phishing, and unauthorised access attempts.
Other areas that may interest you
Commercial's range of expertise spans wider than cyber security.

Information storage
With more people comes more data, all of which needs to be kept safely, securely, and easily accessible for remote workers. Our storage solutions include on-premise and off-premise options to give you control and flexibility.

Security & compliance
Security and adherence to regulations necessitate the implementation of a comprehensive set of security measures that encompass various elements such as devices, users, printing, scanning, encryption, automation, procedures, and protocols.

Sustainability
Because sustainability is at the heart of our business, we can support your organisation's ethical, environmental and social value goals.
Commercial is ranked in the world's top 5% of businesses for its ethical supply chain by EcoVadis.
At Commercial, customer safety and data security are paramount.
That's why we utilise one-time passwords (OTP) to verify email addresses and ensure a secure user experience.
When communicating with us via our website,  you'll receive a unique OTP via email, which acts as a temporary code to confirm your identity.
This additional layer of authentication safeguards against unauthorised access and protects your personal information from potential threats. By implementing OTP verification, we maintain the highest standards of confidentiality, providing our valued customers with peace of mind and a safe environment for their online interactions.
Your trust is our priority, and we are committed to upholding the utmost security measures to protect your data at every step.
Send our Detection & Response team a message