Low carbon delivery, low carbon footprint
Using hydrogen, hybrid, and electric vehicles to make your business greener.
Low carbon deliveries can reduce fleet fuel consumption by 81%.
Electric delivery vans cost 66% less in maintenance fees than diesel.
CO2 emissions are cut by up to 61% when using electric and hybrid vans.
Electric-powered trucks are 17% cheaper to fuel, compared to diesel.
LOW CARBON DELIVERIES
Good for the planet, good for your profits.
The long road to net zero starts with making small changes in your business.
Switching to Commercial's low carbon deliveries is a big step in the right direction. Through our fleet of low and no carbon vehicles, we deliver to clients (and collect their recycling), reducing both party's emissions simultaneously.
We recognise the importance of taking action on climate change and are working with our customers to improve the sustainability of our shared supply chain.
OVERCOMING YOUR CHALLENGES
We'll help you to move full speed ahead for sustainability.
There's a lot to think about when switching from fossil fuels to low carbon. Diesel deliveries have been the norm for so many years that they're entrenched and, for many, effective.
Finding a new partner who can match the capabilities of your existing delivery setup but in an eco-friendlier way, takes careful consideration.
Five common challenges of low carbon deliveries: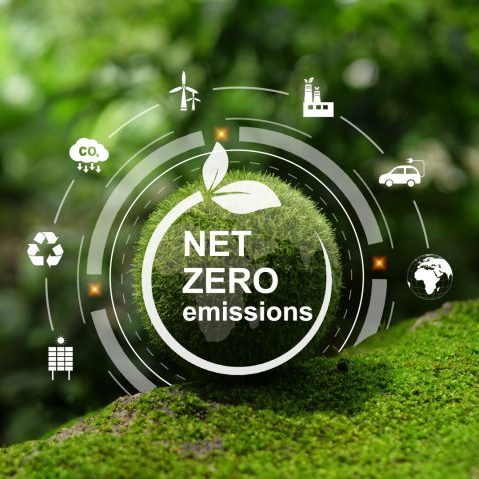 Carbon footprint
Understanding your existing environmental impact is key to developing a robust ESG strategy and providing a benchmark from which to build on – we can help calculate this with our carbon foot printing and auditing services through your bespoke Power BI reporting suite, that we will build, tailored to your business requirements
Choice
From hydrogen to hybrid, electric to biofuel, you need to identify the right solution for your geography and operations, to provide the most value.
Consolidation
Nothing beats reducing journeys when it comes to reducing impact, so we'll use Power BI to identify your current carbon effect and costs before suggesting alternative delivery models to improve both areas.
Ordering
We will help you communicate your new delivery system to the people and places that matter and make it easy to place orders with low carbon deliveries online. We'll consolidate those orders and stick to your agreed low impact schedule.
Reporting
Monitoring, measuring, and managing the changes in your carbon footprint needs to be tracked. By using Power BI, we'll show you everything you need to know in order to publish your green growth as well as the potential cost savings to your business, through either a green rebate or product cost reduction.
Click here to revolutionise your business strategies with Commercial's innovative solutions.
Request a call
Contact us today
Don't just take
our word for it…
Commercial deliver. We are fortunate to work with some amazing partners. Here are some examples of great things we hear every day.
The Commercial team's expertise empowered a leading retailer to substantially decrease scope 3 emissions in their to-store deliveries at Pets at Home. Leveraging specialised software, Commercial streamlined the delivery process across their entire UK store network, eliminating the practise of making multiple deliveries to a single store each week. This transition to a single bi-weekly delivery not only resulted in significant carbon savings but also minimised disruption to our stores and in-store staff.
BRINGING YOU THE LATEST INNOVATIONS
Advances in sustainable technologies mean it's full steam ahead for greener logistics.
Sustainable technology is one of the most innovative and heavily invested of today's industries. But that means that to make the biggest difference, you need to keep your eye on the cutting edge.
Hydrogen
Fuels based on blue and green hydrogen have a higher energy density and can be more easily transported and stored. Many of these are interchangeable with fossil fuels, so can be blended or substituted without expensive adaptation.
Short and long-term fuels
As low carbon transport fuels become more popular over the next decade, their composition and consumption will change rapidly. Some will play temporary roles whilst others will become dominant long-term options.
Electric charging network
The adoption of electric cars has taken off faster than anybody expected, so we're likely to see massive investments in public and private infrastructure as supply of charging stations races to keep up with demand.
Electric vehicle ranges
As the market expands we're also likely going to see leaps forward in battery and charging technologies, to enable longer ranges and help relieve the pressure on the charging network until it catches up.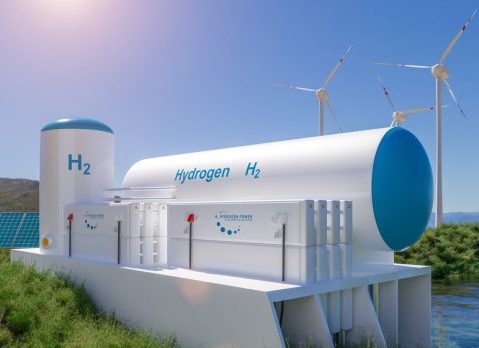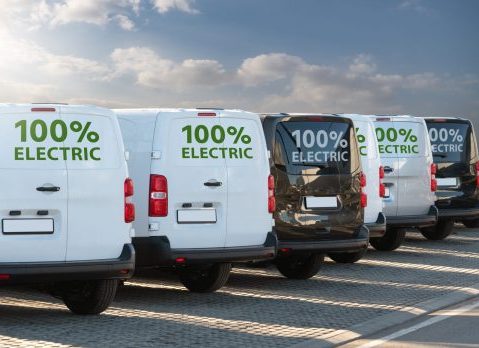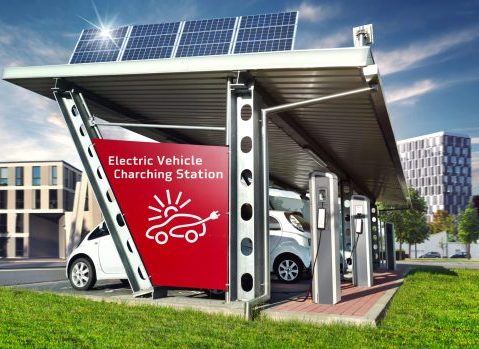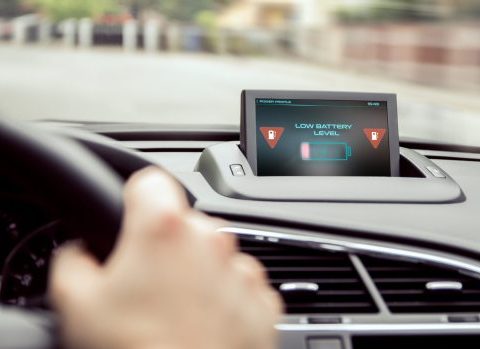 Going the extra mile for our clients
We've been carbon neutral since 2006 and we're on a journey to reach Net Zero by 2028. Sustainability is part of the Commercial DNA and something that we bring to every project we undertake, whether or not its explicit objectives are green.
Our relationships with our clients are never one-off. We integrate with your sustainability goals to make a real, beneficial, lasting difference. And with decades of experience of reducing our own environmental impact, we've built up a wealth of in-house expertise and a network of like-minded partners, clients, and suppliers, to share.

Community
Our network is a low carbon community that helps us to continually and radically improve, and we'd love you to be part of it too.

Counsel
We keep your needs front of mind letting you know when there's new technology or techniques that could benefit your business.
Going green with Commercial brings a long list of benefits to your business and to the environment.
With real-time monitoring through Power BI, you'll understand the impact of delivery patterns and frequencies. We will provide a map depicting the amount of carbon emitted by your postcode, number of deliveries made in a certain period and how best we can consolidate your orders. Then we'll track the reduction in carbon emissions and cost saving achieved.
We've switched to fully net zero deliveries in London, by using electric powered delivery vehicles, which are powered by the sunshine from our roof. We also collect our clients' recycling packaging via the same electric vans that deliver their products, ensuring the vehicles are always active and being used to their fullest.
Commercial has always felt driven to push boundaries and innovate within our own business, to test new ways of working that reduce our impact on the environment. We no longer buy fossil fuel powered vehicles, and we are soon banning the purchase of hybrid vehicles. We're switching to a net zero fleet, by solely using hydrogen and electric vehicles.
Sustainability is only the beginning; our experts can support you in many ways.
Our broad range of services means you'll have access to much more than just a single consultant.
Multi-discipline expertise
Just because we're working with you on sustainability doesn't mean we're going to withhold our expertise in logistics, digital, or workspaces. We're on your team and if we see an opportunity that will benefit your business, you'll hear about it first.
Dedicated account management
Your account management team will always have a sustainability expert who attends review meetings to suggest innovative ideas to help reduce carbon and align us to your ESG goals
Continuous improvement
We optimise our own systems to keep pace with the market, switching providers when it makes sense and investing in new technology when there's a competitive advantage. If you're using one of our recommendations and something better comes along, we'll share it with you.
Tried, tested, trusted
We use many of the systems and services that we recommend in our own operations. Those we don't, we thoroughly road test. That means that whenever we build something for you, it's verified, and we can vouch for its efficacy.
Discover new growth opportunities – click now to access Commercial's expert advice.
Request a call
Contact us today



Don't just take
our word for it…
Commercial deliver. We are fortunate to work with some amazing partners. Here are some examples of great things we hear every day.
Commercial were able to help Bellway make significant carbon emission reductions by completing a thorough analysis and consolidation of our deliveries. They were keen advocates of our Better with Bellway initiative and were able to analyse our deliveries across 25 divisions and 121 UK locations and implement a plan to cut journeys. By setting delivery days to Tuesday, they were able to consolidate the routes and journeys making annual savings of more than 2,000kgs of CO2 and in excess of £3,500
The Tesco procurement team have been delighted with the way Commercial share our desire to entrench sustainability into our supply chain – we really are kindred spirits. Our ethical and sustainability policies are of paramount importance to our reputation and the Commercial team reviewed and approved all products in a short timeframe. Commercial are already committed to the ETI base code and are working on achieving EcoVadis accreditation for all suppliers on the Tesco account.
The new Walsall Housing Group office is a fantastic, fresh and modern workplace thanks to the wonderful work of the Commercial interiors team. They created a steering group to work alongside us to understand our demands and held regular meetings during the design process to keep us informed of the progress. Our desire was for a more collaborative space, with meeting booths and one-to-one seating, rather than traditional desks – and they delivered a fantastic final fit-out over the full four-floor building.
Each year, Commercial supplies accessory packs to graduate trainees at a leading accountancy firm, which are then picked, packed, and delivered to their home addresses by the Commercial Foundation. This not only guarantees that every new employee has the necessary equipment to be productive from their first day but also allows their IT team to focus on other responsibilities. Collaborating with the Commercial Foundation generates substantial social value returns on investment for the firm and contributes to improving the lives of the Foundation's volunteers.
Wollens have enjoyed a long-standing and fruitful partnership with Commercial because they are always introducing innovations and improvements to our IT environment. As the threat of cyber-attacks increases it was vital that we strengthened our capabilities for dealing with a ransomware attack with a cloud-based backup solution. Our solution means data cannot be altered or deleted, giving us a crucial way of recovering data to minimise any potential downtime and financial losses
Working with Commercial for our branded materials has proved to be effective and collaborative. The team is efficient and they listen to requests for improvements. Commercial has made branded goods simple.
As E-commerce in retail continues to grow, Commercial's stock-management and fulfilment expertise has allowed a leading UK retailer to free huge amounts of warehouse space. Commercial took on the stocking of our employee uniform, transferring to a new supplier with the management of the supply being consolidated into their existing supply accounts. Not only did this free vital space in their distribution centre, the consolidated supply of all GNFR delivered significant delivery cost savings.
At JoJo Maman Bébé we are happy to work with the Commercial Foundation and support inspiring work they do to help disadvantaged young adults. Like us, the Foundation are a B Corp certified organisation that is proven to put purpose ahead of profits. We have enjoyed working with their volunteers to help with a mug-making activity. We are now working alongside them to create an introduction gift for our new employees, these include printed mugs, pens and notebooks.
Frequently Asked Questions
Get the lowdown on low carbon deliveries right here or get in touch to hear more from our team.
What are low carbon deliveries?
Most business deliveries use fossil fuel powered vehicles, like diesel vans. Low carbon deliveries involve switching to vehicles which use greener fuels, and adapting delivery schedules and timeframes to reduce environmental impact.
How does changing schedules and timeframes help?
By consolidating orders and using the vehicles for multiple purposes, it means less frequent trips and less wastage of fuel. An example of this is choosing a single delivery day, where all orders placed that week will take place, rather than delivering them individually at greater fuel use.
Do low carbon deliveries cost more?
Low carbon deliveries can be more expensive in the short-term but offers longer term cost-effectiveness through fuel saving. Better technology and wider use will also drive down costs, as more businesses switch to green logistics.
What fuels are used?
Low carbon deliveries are typically made up of hybrid, electric, biofuel, and hydrogen powered vehicles.
What is blue and green hydrogen?
Blue hydrogen is produced via a technique that captures the CO2 created before it gets released into the atmosphere. Green hydrogen is produced via a technique that doesn't create any CO2 at all, and is the most environmentally friendly version.
Do low carbon vehicles require more maintenance?
Maintenance is generally easier and cheaper on green vehicles compared to fossil fuel vehicles. Businesses can save up to 66% in maintenance costs by switching to low carbon vehicles.
EXPLORE OUR SERVICES
Other areas of interest
We offer more than just software support: our specialists are here to maximise the potential of your business, enhance efficiency, and create a smarter, safer business environment for you.

Client Experience
Enhance your client experience with our innovative tools. Streamline processes, anticipate needs, and exceed expectations for unparallelled business growth.

Procurement Automation
Streamline your  procurement processes with our cutting-edge automation solution. Reduce costs, increase efficiency, and transform your procurement operations.

Product Consolidation
Achieve strategic advantage through  product consolidation. Simplify your offerings, eliminate redundancies, and enhance customer value for sustainable business growth.
At Commercial, customer safety and data security are paramount.
That's why we utilise one-time passwords (OTP) to verify email addresses and ensure a secure user experience.
When communicating with us via our website,  you'll receive a unique OTP via email, which acts as a temporary code to confirm your identity.
This additional layer of authentication safeguards against unauthorised access and protects your personal information from potential threats. By implementing OTP verification, we maintain the highest standards of confidentiality, providing our valued customers with peace of mind and a safe environment for their online interactions.
Your trust is our priority, and we are committed to upholding the utmost security measures to protect your data at every step.
Send our Workplace Supplies team a message