Creating a culture of good governance
Policies, procedures, and planning – to keep your organisation safe from cyber threats. 
Better collaboration to drive better protection.
Cyber security is a team sport, where every player needs to communicate in order to defend
That's why we've spent so long building relationships with the leading Tier-1, proactive and reactive cyber security providers within the industry – so that we have access to the best products and services to keep you safe.
Drawing on our connections, and collaborating closely with you and your teams, we design and implement bespoke solutions that keep your cyber security defences strong and powerful, which in turn ensures that cyber security governance is also up to scratch.

Cross divisional expertise
There's more to security than encryption and authentication. Even the most robust defences can fall foul of regulations, so we make sure that everything we build is done in collaboration with specialists from across our business. So, alongside our cloud and datacentre, modern workplace, and digital workspace teams, they all play just as important a role in the project.

Keeping your cyber security policies lawful and legal
When it comes to cyber security, staying on the right side of compliance is just as important as keeping your business safe – which is why we focus considerable resource on governance.

Product agnostic services
We research and source the leading software and tools to get the job done, and we secure the optimal rates and terms for your business. By offering services as a systems integrator (SI), rather than a manufacturer, we make sure that we're always using the best tool for the job – not just the one from a small list of approved suppliers.
Testing your business continuity plan before anybody else does
We'll put your BCP through its paces with rigorous scenario planning, simulated disruptions, and preparedness tests to see how you, your defences, and your teams react during a crisis. Then we'll help you find and fix your vulnerabilities, so that you can be confident your business is ready to take on the world.

Reduce your recovery time.

Identify and isolate your weak points.

Find and deliver where extra training is required.

Safeguard your company reputation.

Build confidence and trust throughout your organisation.


Click to gain fresh perspectives with Commercial's expert advice.
Request a call
Contact us today
Don't just take
our word for it…
Commercial deliver. We are fortunate to work with some amazing partners. Here are some examples of great things we hear every day.
The Tesco procurement team have been delighted with the way Commercial share our desire to entrench sustainability into our supply chain – we really are kindred spirits. Our ethical and sustainability policies are of paramount importance to our reputation and the Commercial team reviewed and approved all products in a short timeframe. Commercial are already committed to the ETI base code and are working on achieving EcoVadis accreditation for all suppliers on the Tesco account.
After more than 20 years of supporting businesses, from start-ups to multi-nationals, we know how to cut to the heart of the matter quickly. Whatever your industry or specific needs, we'll provide the tailored cyber governance support you need.
Personal experience
We use the same products, tools, and techniques in our own business that we use with our clients, which means we know them inside out and can prescribe the best combination for your exact needs.
Creating, collaborating, consulting
We make the best recommendations when we work closely with you, which is why we embed ourselves within your organisation to get to know you, your teams, and exactly what you need.
Multi-disciplinary experts
We utilise the knowledge and experience of all our departments, meaning you get cyber experts, cloud and datacentre, modern workplace, digital workspace and managed services expertise at your fingertips, and much, much more.
COMPLIANCE & AUDITING
Policies and procedures to protect you from cyber criminals and regulatory penalties
Get prepared for audits and assessments and identify where your compliance needs improving before malicious actors or regulatory bodies do first.
Our experts will support you with cyber insurance selection and purchasing, as well as attaining accreditations and certifications, so that you can run your business with full peace of mind that you're fully protected in the event of any compliance or auditing responsibilities.




Don't just take
our word for it…
Commercial deliver. We are fortunate to work with some amazing partners. Here are some examples of great things we hear every day.
The new Walsall Housing Group office is a fantastic, fresh and modern workplace thanks to the wonderful work of the Commercial interiors team. They created a steering group to work alongside us to understand our demands and held regular meetings during the design process to keep us informed of the progress. Our desire was for a more collaborative space, with meeting booths and one-to-one seating, rather than traditional desks – and they delivered a fantastic final fit-out over the full four-floor building.
Each year, Commercial supplies accessory packs to graduate trainees at a leading accountancy firm, which are then picked, packed, and delivered to their home addresses by the Commercial Foundation. This not only guarantees that every new employee has the necessary equipment to be productive from their first day but also allows their IT team to focus on other responsibilities. Collaborating with the Commercial Foundation generates substantial social value returns on investment for the firm and contributes to improving the lives of the Foundation's volunteers.
Wollens have enjoyed a long-standing and fruitful partnership with Commercial because they are always introducing innovations and improvements to our IT environment. As the threat of cyber-attacks increases it was vital that we strengthened our capabilities for dealing with a ransomware attack with a cloud-based backup solution. Our solution means data cannot be altered or deleted, giving us a crucial way of recovering data to minimise any potential downtime and financial losses
Working with Commercial for our branded materials has proved to be effective and collaborative. The team is efficient and they listen to requests for improvements. Commercial has made branded goods simple.
As E-commerce in retail continues to grow, Commercial's stock-management and fulfilment expertise has allowed a leading UK retailer to free huge amounts of warehouse space. Commercial took on the stocking of our employee uniform, transferring to a new supplier with the management of the supply being consolidated into their existing supply accounts. Not only did this free vital space in their distribution centre, the consolidated supply of all GNFR delivered significant delivery cost savings.
At JoJo Maman Bébé we are happy to work with the Commercial Foundation and support inspiring work they do to help disadvantaged young adults. Like us, the Foundation are a B Corp certified organisation that is proven to put purpose ahead of profits. We have enjoyed working with their volunteers to help with a mug-making activity. We are now working alongside them to create an introduction gift for our new employees, these include printed mugs, pens and notebooks.
Access Commercial's expert advice now and redefine your business success.
Request a call
Contact us today
Explore our services
Other areas that may interest you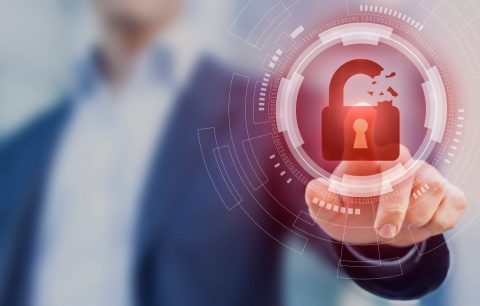 Warning & Prevention
Mitigate risks and safeguard your business with our comprehensive warning and prevention services. Proactively identify threats, implement robust measures, and ensure the security of your operations.

Detection & Response
Stay ahead of threats with our specialised detection and response services. We offer real-time monitoring, rapid incident response, and proactive measures to protect your business from cyber threats.

Process Automation
Unlock productivity and efficiency with our process automation services. Streamline workflows, eliminate manual tasks, and optimise your operations for accelerated growth and cost savings.
At Commercial, customer safety and data security are paramount.
That's why we utilise one-time passwords (OTP) to verify email addresses and ensure a secure user experience.
When communicating with us via our website,  you'll receive a unique OTP via email, which acts as a temporary code to confirm your identity.
This additional layer of authentication safeguards against unauthorised access and protects your personal information from potential threats. By implementing OTP verification, we maintain the highest standards of confidentiality, providing our valued customers with peace of mind and a safe environment for their online interactions.
Your trust is our priority, and we are committed to upholding the utmost security measures to protect your data at every step.
Send our Governance team a message