Revolutionising retail with robotics
Increase efficiency and reduce costs with our robotics solutions
The global retail robotics market is expected to grow from $4.9 billion in 2020 to $300 billion by 2030.
By 2025, up to 80% of retail tasks could be automated using robotic technology, transforming the way retailers operate.
The number of professional service robots sold worldwide in 2020 increased by 41% compared to the previous year, with retail robots being one of the key drivers of this growth.
ROBOTICS
A human-centric approach to your robotic solutions
The retail industry is rapidly evolving, driven by consumer demands and the need for increased efficiency. Robotics can help address these challenges – offering retailers innovative solutions for picking and packing, automated tasks, cleaning and delivery.
So, if you're considering robotics, or looking for a new partner in this area, look no further. Our extensive experience, along with cutting-edge solutions means we're the perfect choice to help you drive your businesses growth, improve operational efficiency and create an enhanced shopping experience for your customers.

Partnership
With numerous robotics solutions available, you might find it tricky to decide which is best suited to your requirements. Our customised solutions means that we cater directly to meet your needs.
Integration
Integrating robotic solutions into existing retail operations and systems can be complex. Take away that stress by working with an expert, like us, to ensure seamless implementation.
Cost
Investing in robotic solutions can be daunting, particularly with upfront costs. We help to support you in making these decisions by demonstrating the potential return on investment (ROI) and long-term benefits.
Adoption
It's important that employees are adequately trained to work alongside robotic solutions. We work with your team to help them adopt new processes to ensure a successful implementation and ongoing operations.
Scalability
When making an investment in robotics you want to ensure that it is future-proofed. Our solutions can be scaled with your business, adapting to future technological advancements and changes in the retail landscape.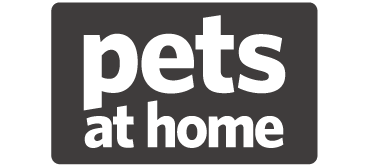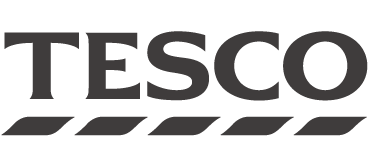 Click to embrace innovation with Commercial's expert advice by your side.
Request a call
Contact us today
Tech and tasks changing the face of robotics
With the use of robotic technologies across various retail applications set to rise, it's useful to see what innovations are shaping the industry.

Expansion
Robotics will continue to expand beyond traditional applications like warehouse automation and picking and packing.

Technology
The use of AI (artificial intelligence) and ML (machine learning) is impacting on robotic technologies.

Cobots
The development of
collaborative robots, cobots, is becoming more widespread in retail environments.

Delivery
Robotics will play a crucial role in transforming last-mile delivery with a focus on improving time efficiencies.




We'll see innovations in areas such as inventory management, customer service and in-store cleaning.
This will mean retail robots will become more intelligent, adaptable and capable of performing a wider range of tasks autonomously.
Cobots, designed to work alongside human employees, help promote efficiency and improve employee productivity.
The number of autonomous delivery robots and drones is increasing, enhancing efficiency and reducing delivery times.
Don't just take
our word for it…
Commercial deliver. We are fortunate to work with some amazing partners. Here are some examples of great things we hear every day.
The Tesco procurement team have been delighted with the way Commercial share our desire to entrench sustainability into our supply chain – we really are kindred spirits. Our ethical and sustainability policies are of paramount importance to our reputation and the Commercial team reviewed and approved all products in a short timeframe. Commercial are already committed to the ETI base code and are working on achieving EcoVadis accreditation for all suppliers on the Tesco account.

Personal approach, innovative ideas and better experiences
Our commitment to innovation, collaboration and human-centric approach – stands us apart from our competitors in the robotics retail space. And, it's our belief that the successful integration of robotic solutions in retail environments should not only improve operational efficiency, but also enhance your overall customer and employee experience.
We deliver tailor-made robotic solutions that address your challenges and needs, ensuring that the technologies implemented deliver the best results and align with your business objectives.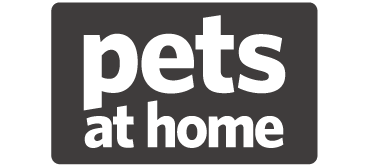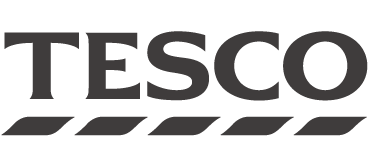 Our in-house R&D team continuously explores new technologies and advancements in robotics, ensuring that you have access to the latest and most effective solutions in the market. 
In line with our dedication to innovation in the retail robotics space, we actively engage with the broader retail and technology communities, participating in industry events, conferences and collaborations to share knowledge and learn from others.
Finally, sustainability is at the core of what we do.  We are dedicated to promoting sustainable retail practices, integrating eco-friendly technologies and materials into our robotic solutions to minimise environmental impact and support your own corporate social responsibility goals.
Benefits that extend beyond service and expertise
By partnering with us you can gain a range of tangible and intangible benefits that extend beyond traditional service and expertise.  These benefits can help drive sustained growth and success in the ever-changing world of retail.

Our retail robotic solutions streamline processes, automate repetitive tasks and optimise resource allocation, resulting in significant improvements in operational efficiency and cost savings.

By automating routine tasks, our robotic solutions allow your employees to focus on higher-value activities, fostering a more fulfilling work environment and improving overall job satisfaction.

Our customised robotic solutions are designed to scale with your businesses and adapt to future technological advancements, ensuring long-term success and resilience in a rapidly evolving retail landscape.

Our emotionally intelligent robots contribute to a more engaging, informative and seamless shopping experience, ultimately driving customer loyalty and repeat business.

Implementing innovative robotic solutions in retail operations enables you to stay ahead of industry trends and gain a competitive edge in an increasingly technology-driven market.

By partnering with us you can align your activity with a company that is committed to sustainability and social responsibility.
Multidisciplinary expertise
Our diverse team of experts, from various disciplines work together to provide comprehensive solutions that address every aspect of retail operations, ensuring seamless integration of robotic technologies.
Support
We provide continuous support, training and guidance for you and your employees, ensuring smooth adoption of robotic solutions and long-term success.
Human-robot collaboration
By focusing on developing robots that complement and enhance human capabilities, we create a harmonious retail environment where employees can focus on higher-value tasks and customers can benefit from a more personalised shopping experience.
Sustainability
Our commitment to sustainability extends to the development and implementation of eco-friendly robotic solutions that minimise environmental impact and align with your corporate social responsibility goals.
Ethical practices
We maintain the highest standards of ethical conduct and transparency in our business dealings, fostering trust and long-lasting relationships with our clients.
Community engagement
We actively engage with local communities, educational institutions and industry partners to share knowledge, foster innovation and support the growth and development of the retail robotics sector.



Don't just take
our word for it…
Commercial deliver. We are fortunate to work with some amazing partners. Here are some examples of great things we hear every day.
The new Walsall Housing Group office is a fantastic, fresh and modern workplace thanks to the wonderful work of the Commercial interiors team. They created a steering group to work alongside us to understand our demands and held regular meetings during the design process to keep us informed of the progress. Our desire was for a more collaborative space, with meeting booths and one-to-one seating, rather than traditional desks – and they delivered a fantastic final fit-out over the full four-floor building.
Each year, Commercial supplies accessory packs to graduate trainees at a leading accountancy firm, which are then picked, packed, and delivered to their home addresses by the Commercial Foundation. This not only guarantees that every new employee has the necessary equipment to be productive from their first day but also allows their IT team to focus on other responsibilities. Collaborating with the Commercial Foundation generates substantial social value returns on investment for the firm and contributes to improving the lives of the Foundation's volunteers.
Wollens have enjoyed a long-standing and fruitful partnership with Commercial because they are always introducing innovations and improvements to our IT environment. As the threat of cyber-attacks increases it was vital that we strengthened our capabilities for dealing with a ransomware attack with a cloud-based backup solution. Our solution means data cannot be altered or deleted, giving us a crucial way of recovering data to minimise any potential downtime and financial losses
Working with Commercial for our branded materials has proved to be effective and collaborative. The team is efficient and they listen to requests for improvements. Commercial has made branded goods simple.
As E-commerce in retail continues to grow, Commercial's stock-management and fulfilment expertise has allowed a leading UK retailer to free huge amounts of warehouse space. Commercial took on the stocking of our employee uniform, transferring to a new supplier with the management of the supply being consolidated into their existing supply accounts. Not only did this free vital space in their distribution centre, the consolidated supply of all GNFR delivered significant delivery cost savings.
At JoJo Maman Bébé we are happy to work with the Commercial Foundation and support inspiring work they do to help disadvantaged young adults. Like us, the Foundation are a B Corp certified organisation that is proven to put purpose ahead of profits. We have enjoyed working with their volunteers to help with a mug-making activity. We are now working alongside them to create an introduction gift for our new employees, these include printed mugs, pens and notebooks.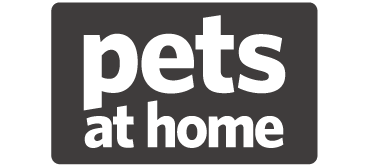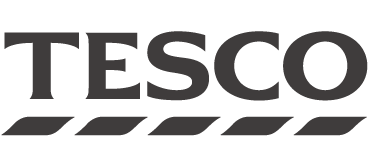 Click here to partner with Commercial's experts and thrive in your industry.
Request a call
Contact us today
Frequently Asked Questions
Our team is here to answer any questions you may have. Here are some of the most common queries.
What is Smart Technology Robotics?
This is the use of robots and other automated systems to perform tasks in the retail industry. These tasks can range from stocking shelves and managing inventory to customer service and checkout.
What are the benefits of using Smart Technology Robotics in the retail industry?
The benefits include improved accuracy and efficiency in tasks, cost savings, reduced labour costs, faster customer service, improved customer experience and increased safety and security.
What roles can robots play in the retail industry?
Robots can be used for a variety of tasks such as stocking shelves, managing inventory, customer service, checkout and even for delivery of products.
How is Smart Technology Robotics changing the retail industry?
It is changing the retail industry by streamlining processes and improving accuracy and efficiency in tasks. It is also reducing labour costs, improving customer experience and increasing safety and security.
What types of robots are used in the retail industry?
The types include autonomous mobile robots, collaborative robots and stationary robots.
How is Smart Technology Robotics making the retail industry more efficient?
By streamlining processes, improving accuracy and efficiency in tasks, reducing labour costs, improving customer experience and increasing safety and security.
What safety and security measures need to be taken when using Smart Technology Robotics in the retail industry?
Safety and security measures should be taken to ensure that the robots are not causing any harm to customers or employees. Additionally, measures should be taken to ensure that the robots are not accessing any sensitive data or information.
What are the challenges of using Smart Technology Robotics in the retail industry?
The challenges include securing customer data, ensuring the safety of customers and employees and providing adequate customer service when robots are used.
What are the advantages of using Smart Technology Robotics in the retail industry?
The advantages include improved accuracy and efficiency in tasks, cost savings, reduced labour costs, faster customer service, improved customer experience and increased safety and security.
How is Smart Technology Robotics impacting the retail industry?
By streamlining processes and improving accuracy and efficiency in tasks. It is also reducing labour costs, improving customer experience, and increasing safety and security.
EXTENSIVE EXPERTISE
Other areas of interest

Fulfilment Services
Create efficient and seamless fulfilment services for your business. From inventory management to shipping and delivery, we optimise your supply chain to exceed customer expectations.

Digital Workspace
Elevate productivity and collaboration with our comprehensive digital workspace services. Empower your workforce with secure access and seamless integration for maximum efficiency.

Modern Workplace
Unlock the full potential of a modern digital workplace with our comprehensive services. Empower your employees, enhance collaboration, and drive productivity for a truly transformative work environment.
At Commercial, customer safety and data security are paramount.
That's why we utilise one-time passwords (OTP) to verify email addresses and ensure a secure user experience.
When communicating with us via our website,  you'll receive a unique OTP via email, which acts as a temporary code to confirm your identity.
This additional layer of authentication safeguards against unauthorised access and protects your personal information from potential threats. By implementing OTP verification, we maintain the highest standards of confidentiality, providing our valued customers with peace of mind and a safe environment for their online interactions.
Your trust is our priority, and we are committed to upholding the utmost security measures to protect your data at every step.
Send our Smart Technology team a message