INTRODUCING OUR OPERATIONS
Everyday action that makes a difference
Improving our collective impacts requires collective action, throughout our organisations, networks, partners and communities.
It's not about grand gestures, but the systematic application of ideas and technology to make our day-to-day operations more sustainable – in our buildings, our fleet and supply chain.
"Deploying technology, insight and processes that help us to mitigate the risk of harm to the environment and our communities, near and far, means that we can use resources wisely, improve our impacts on people and planet, and that's good for business in every sense."
Arthur Hindmarch
Co-founder and Chairman, Commercial
BUILDING MANAGEMENT
Powering up your premises
From factories and offices to warehouses and shopping centres, non-domestic buildings contribute around a quarter of all the UK's building emissions.
That's why we're not just working hard to improve our own building management but supporting our clients to improve theirs too.
In pursuit of our own goals of reaching Net Zero by 2028, we'll have replaced all fossil-fuel-powered heating systems across our three sites by 2024.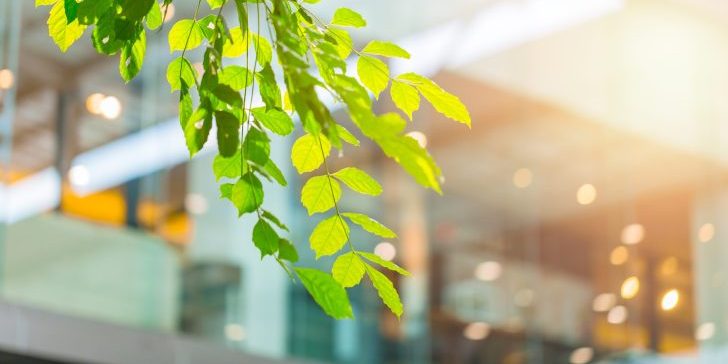 Renewable generation
Increasing our on-site renewable generation capacity to be self-sufficient by 2028.
Eliminating waste
Recycling, re-using and converting residual waste into energy, we're working towards zero waste by 2026.
EV charging
Supporting the use of electric vehicles for business travel and deliveries with EV charging points.

Empowering change together
Everything that we have achieved – and are yet to achieve – is thanks to the skills, ambition and commitment of Commercial's people.
We are socially connected; at work, at home, and within our communities.
Today, sustainability is no longer something we do, it is who we are. Embedded in the values of our 300-strong Commercial family, we call it Commercial by Nature.
Simone Hindmarch, Co-founder & Managing Director, Commercial
FLEET MANAGEMENT
Miles better for everyone.
Moving people and products safely and efficiently around the UK's transport network has been one of the biggest environmental challenges Commercial faces. Partnering trail-blazing low-emission trials over recent years and investing in our fleet, we are committed to zero tailpipe emissions by 2028.
Changing lives around the world with bicycles.
Read More
Our new electric fleet delivering across London.
Read More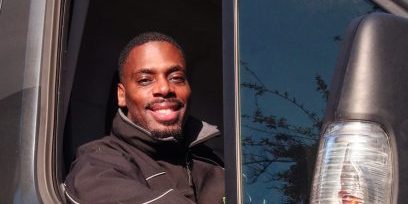 EMPOWERING DRIVERS
We're supporting all our drivers to protect themselves and the planet, with ongoing training to become even safer and more efficient drivers.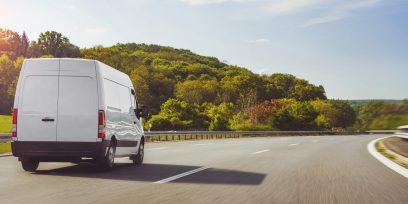 EMPTY MILES
Since the most wasteful miles are those of an empty van, we've rolled out recycling services to our customers – picking up when we drop off.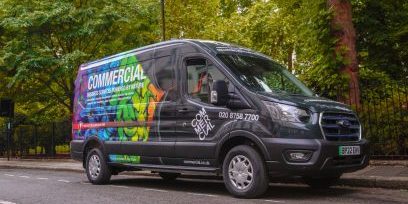 ZERO-EMISSION
From hydrogen-fuelled to electric, we're on track for 30% of our national van fleet being zero emission by 2025, reaching 100% by 2028.
supply chain management
Trusted & transparent

Single-use plastics
We've called time on single-use plastics (SUP), helping our customers switch to alternatives as we work towards nil SUP.

Supply chain audit
It takes supportive action as well as rigorous scrutiny to establish and retain an ethically robust supply chain.

Modern slavery
Never complacent, we're supporting our colleagues to be alert to danger signs, working together to prevent modern slavery.

ESG alignment
We'll help our clients to match their sourcing strategy to their ESG priorities, brand purpose or corporate values.

Our expanding Products with Purpose range is proving popular with customers.
Making positive choices should be easy. That's why we have carefully curated the Products with Purpose range.
Sourced for their environmental, social, and ethical credentials, information is clearly displayed on Sprint, our online procurement portal, for quick, easy and conscience-clear purchasing.
And every sale from our range of own-brand products includes a donation to our social enterprise, the Commercial Foundation, supporting young people with skills and work opportunities.
Quality products and everyday business essentials
Selected for reduced environmental impact
Many provide added social value through our Foundation
Information at your fingertips supporting your ESG goals
Tonnes plastic saved since 2019


Don't just take
our word for it…
Commercial deliver. We are fortunate to work with some amazing partners. Here are some examples of great things we hear every day.
The new Walsall Housing Group office is a fantastic, fresh and modern workplace thanks to the wonderful work of the Commercial interiors team. They created a steering group to work alongside us to understand our demands and held regular meetings during the design process to keep us informed of the progress. Our desire was for a more collaborative space, with meeting booths and one-to-one seating, rather than traditional desks – and they delivered a fantastic final fit-out over the full four-floor building.
Each year, Commercial supplies accessory packs to graduate trainees at a leading accountancy firm, which are then picked, packed, and delivered to their home addresses by the Commercial Foundation. This not only guarantees that every new employee has the necessary equipment to be productive from their first day but also allows their IT team to focus on other responsibilities. Collaborating with the Commercial Foundation generates substantial social value returns on investment for the firm and contributes to improving the lives of the Foundation's volunteers.
Wollens have enjoyed a long-standing and fruitful partnership with Commercial because they are always introducing innovations and improvements to our IT environment. As the threat of cyber-attacks increases it was vital that we strengthened our capabilities for dealing with a ransomware attack with a cloud-based backup solution. Our solution means data cannot be altered or deleted, giving us a crucial way of recovering data to minimise any potential downtime and financial losses
Working with Commercial for our branded materials has proved to be effective and collaborative. The team is efficient and they listen to requests for improvements. Commercial has made branded goods simple.
As E-commerce in retail continues to grow, Commercial's stock-management and fulfilment expertise has allowed a leading UK retailer to free huge amounts of warehouse space. Commercial took on the stocking of our employee uniform, transferring to a new supplier with the management of the supply being consolidated into their existing supply accounts. Not only did this free vital space in their distribution centre, the consolidated supply of all GNFR delivered significant delivery cost savings.
At JoJo Maman Bébé we are happy to work with the Commercial Foundation and support inspiring work they do to help disadvantaged young adults. Like us, the Foundation are a B Corp certified organisation that is proven to put purpose ahead of profits. We have enjoyed working with their volunteers to help with a mug-making activity. We are now working alongside them to create an introduction gift for our new employees, these include printed mugs, pens and notebooks.
Send our SUSTAINABILITY team a message
making our company more environmentally conscious
In an era where the importance of environmental consciousness cannot be overstated, our Sustainability Team has risen to the challenge with unwavering commitment and innovative thinking. Led by their passion for creating a better and more sustainable future, they have implemented strategies that not only benefit our company but also contribute to the greater good.

Co-founder and managing director