Bring your organisation closer together
Connect multiple sites, locations, and users with Microsoft Azure.
Using a virtual WAN can reduce running costs by up to 50%.
Virtual WANs can improve file transfer and application speeds by up to 200%.
Organisations with virtual WANs reduced outages by up to 90%.
Security threats are reduced by up to 70% when using a virtual WAN.
MICROSOFT'S VIRTUAL WIDE AREA NETWORK (WAN)
Putting performance first with a cloud-first architecture.
In distributed enterprises and in a world of remote access, keeping all of your locations, systems, and users working together smoothly can be an expensive and complex challenge. Creating a Wide Area Network (WAN) requires capital investment in hardware, which also must be secured effectively, and can be difficult to scale or upgrade as technology and demand increases.
Virtual WANs, which are quicker to deploy and less expensive to maintain, give you all the benefits of an on-premise solution with the flexibility and cost-effectiveness of the cloud. Using the market-leading provider, Microsoft Azure, we can create a global business network which is tailored to your organisational needs.
We've been a technology-first company for more than 20 years, helping our clients to capitalise on new competitive advantages and innovations to stay at the top of their game. Our natural curiosity, coupled with a purpose built testing lab, means we're always testing the latest tech for our customers.
Our breadth of experience, and our partnership approach, means you get a formidable extension of your own team – committed to helping you achieve your goals and reduce your risks, whatever project we're supporting you with.

Experienced at every level
We work with organisations of all sizes, within multiple sectors, with diverse – and often complex – IT setups. We're experienced in tackling complicated projects and designing solutions that cut right through to the results.

Cross-divisional benefits
As well as our cloud specialists, you'll have access to consultants, engineers, and technicians across our departments. From cyber security, to smart technologies, to modern workplace – we'll support your organisation with whatever it needs.
There's plenty to explore on our website – and our team of experts is standing by, ready to answer any specific questions you have.
Setting up your
Virtual WAN
Swapping from on-premise to cloud, or using a WAN for the first time, comes with unique challenges that are likely to be unfamiliar to you. We can help you navigate them smoothly and dodge the common pitfalls that catch many organisations out.
The big four challenges of virtual WANs:
Workloads
Rearchitecting an environment to be consumed within the public cloud means fully understanding individual workloads and their associated dependencies. Our assessment services ensures that all workloads are right-sized, cost-optimised, and secure.
Integration
Businesses come with baggage. Some legacy systems will need to be retained and integrated into a new architecture and some will be unsuitable and need to be closed down and replaced. Hybrid cloud approaches are often required to make sure that no operations are lost, when you switch to a virtual WAN.
Security
Most environments will utilise a combination of public cloud, datacentre, and edge services. Workloads must be placed in the most appropriate channel, but the security aspects of such distribution is vital to making an informed decision that goes beyond user experience. Our cyber security experts will rubber stamp every decision to ensure that organisational protection is at peak performance, whatever the architecture.
People & Process
The biggest challenge is never the technology, it's getting users to adapt and changing procedures to suit. This takes time and careful thought, especially for larger established organisations which have much more to consider. Our strategic and collaborative approach means no stone is left unturned and when your virtual WAN goes live, it works for everybody from day one.
Knowledge at your finger tips
SD-WAN
Software-defined wide area networks (SD-WANs) offer greater flexibility and control over your network, allowing for dynamic allocation of resources, simplified deployment, and reduced costs.
5G Virtual WANs
The growing uptake and availability of 5G is bringing greater bandwidth, lower latency, and more mobility to virtual WANs. They can provide more efficient data transfer and help to reduce costs.
Don't just take
our word for it…
Commercial deliver. We are fortunate to work with some amazing partners. Here are some examples of great things we hear every day.
The Tesco procurement team have been delighted with the way Commercial share our desire to entrench sustainability into our supply chain – we really are kindred spirits. Our ethical and sustainability policies are of paramount importance to our reputation and the Commercial team reviewed and approved all products in a short timeframe. Commercial are already committed to the ETI base code and are working on achieving EcoVadis accreditation for all suppliers on the Tesco account.
Solutions explained
in simple terms
With more than 20 years of experience in network operations, for businesses of all shapes and sizes, we can provide market-leading technical consultancy to customers of all levels of maturity.
Whether this is the first step in your journey towards becoming a cloud-first organisation, or the latest in a long line of innovations, we can work at your level to deliver the best solutions quickly and efficiently.

Take advantage of a cross-divisional team of experts market-leading relationships and credentials.
Product partnerships
By working with the best providers – like Microsoft, VMware, Citrix, HPE and Dell – we bring the best solutions to the tables at unique rates.
Low carbon approach
Every project we deliver goes through internal reviews to ensure its green credentials. We'll always find the lightest carbon solutions for you.
Embedded expertise
When we're consulting for you, we become an extension of your team. We only build solutions that are tailored to your objectives.
Added value and extra expertise
Drawing resources from across our organisational group, we deliver added value to your project wherever we can.
Multi-disciplinary consultancy
Our cross-divisional expertise wraps around your entire project – with consultants from several departments working together to ensure you get more than just a technological solution.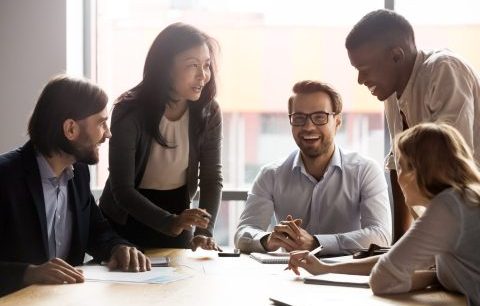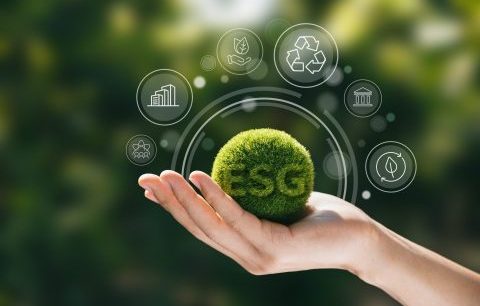 Rigorously carbon neutral
We're a carbon neutral business, on the road to being fully net-zero by 2028. This commitment means we test every partner and product against our, and your, ESG ambitions.
Consolidated suppliers
By working with Commercial, you can utilise multiple areas of expertise (and save costs) without needing to work with multiple suppliers.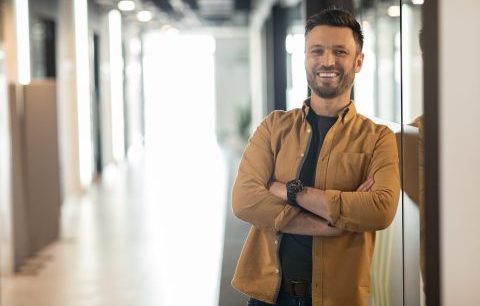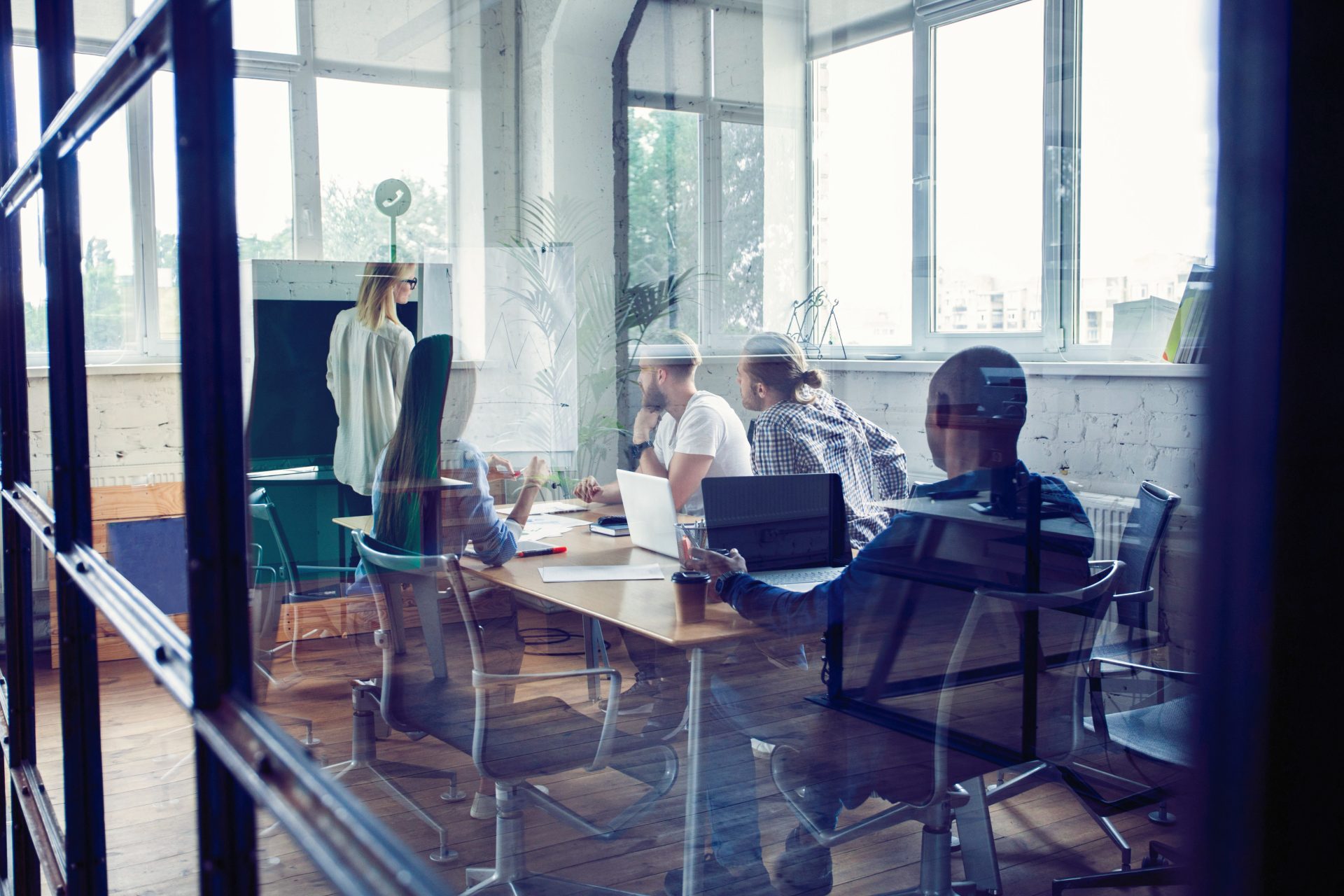 Truly tailored technologies
We build custom solutions by using several suppliers, to design a solution unique to you, with your current and future needs in mind.
Your success story starts with Commercial's expert advice – click to begin.
Request a call
Contact us today



Don't just take
our word for it…
Commercial deliver. We are fortunate to work with some amazing partners. Here are some examples of great things we hear every day.
The new Walsall Housing Group office is a fantastic, fresh and modern workplace thanks to the wonderful work of the Commercial interiors team. They created a steering group to work alongside us to understand our demands and held regular meetings during the design process to keep us informed of the progress. Our desire was for a more collaborative space, with meeting booths and one-to-one seating, rather than traditional desks – and they delivered a fantastic final fit-out over the full four-floor building.
Each year, Commercial supplies accessory packs to graduate trainees at a leading accountancy firm, which are then picked, packed, and delivered to their home addresses by the Commercial Foundation. This not only guarantees that every new employee has the necessary equipment to be productive from their first day but also allows their IT team to focus on other responsibilities. Collaborating with the Commercial Foundation generates substantial social value returns on investment for the firm and contributes to improving the lives of the Foundation's volunteers.
Wollens have enjoyed a long-standing and fruitful partnership with Commercial because they are always introducing innovations and improvements to our IT environment. As the threat of cyber-attacks increases it was vital that we strengthened our capabilities for dealing with a ransomware attack with a cloud-based backup solution. Our solution means data cannot be altered or deleted, giving us a crucial way of recovering data to minimise any potential downtime and financial losses
Working with Commercial for our branded materials has proved to be effective and collaborative. The team is efficient and they listen to requests for improvements. Commercial has made branded goods simple.
As E-commerce in retail continues to grow, Commercial's stock-management and fulfilment expertise has allowed a leading UK retailer to free huge amounts of warehouse space. Commercial took on the stocking of our employee uniform, transferring to a new supplier with the management of the supply being consolidated into their existing supply accounts. Not only did this free vital space in their distribution centre, the consolidated supply of all GNFR delivered significant delivery cost savings.
At JoJo Maman Bébé we are happy to work with the Commercial Foundation and support inspiring work they do to help disadvantaged young adults. Like us, the Foundation are a B Corp certified organisation that is proven to put purpose ahead of profits. We have enjoyed working with their volunteers to help with a mug-making activity. We are now working alongside them to create an introduction gift for our new employees, these include printed mugs, pens and notebooks.
Frequently Asked Questions
To understand more about Virtual WANs, or ask any questions that we haven't answered, please get in touch.
What is a virtual WAN?
A virtual WAN is a cloud-based wide area network (WAN) that is provisioned and managed over the internet. It provides secure, reliable, and high-performance connectivity between branch offices, cloud services, and other remote sites.
How is a virtual WAN different from a traditional WAN?
A traditional WAN is typically built using dedicated, physical hardware, such as routers and switches. A virtual WAN is uses cloud technology and virtualised network components, such as virtual routers and switches.
What type of traffic can be routed through a virtual WAN?
A virtual WAN can be configured to route traffic from any protocol, including both IPv4 and IPv6. It can also be used to support both site-to-site and point-to-site traffic.
How secure is a virtual WAN?
A virtual WAN is designed with built-in security measures to protect data in transit, such as encryption and authentication. It also supports traffic segmentation, which enables the creation of secure networks within the WAN.
EXPLORE OUR SERVICES
Other areas of interest
We offer more than just software support: our specialists are here to maximise the potential of your business, enhance efficiency, and create a smarter, safer business environment for you.

Cloud FundamentalS
Harness the power of the cloud with our in-depth public cloud fundamentals course. Develop a strong understanding of cloud concepts and gain the confidence to leverage cloud technologies effectively.

Microsoft Azure
Experience the agility and scalability of Microsoft Azure. Accelerate your business growth with its robust cloud infrastructure and extensive portfolio of services for diverse workloads.

Sql In Azure
Drive innovation with SQL in Azure. Leverage advanced analytics, intelligent query processing, and built-in security features for your cloud-based SQL databases.
At Commercial, customer safety and data security are paramount.
That's why we utilise one-time passwords (OTP) to verify email addresses and ensure a secure user experience.
When communicating with us via our website,  you'll receive a unique OTP via email, which acts as a temporary code to confirm your identity.
This additional layer of authentication safeguards against unauthorised access and protects your personal information from potential threats. By implementing OTP verification, we maintain the highest standards of confidentiality, providing our valued customers with peace of mind and a safe environment for their online interactions.
Your trust is our priority, and we are committed to upholding the utmost security measures to protect your data at every step.
Send our Public Cloud Services team a message