Discover exceptional
business interiors
We'll work with you to help create workspaces that inspire and motivate, no matter the location.
strength in partnerships
A proven track record
At Commercial we are proud of the relationships we build and the partnerships we forge. It is crucial to us to build those relationships on trust and respect. This collaborative approach is coupled with our proven Business Interiors experience to ensure we add value to your business creating bespoke solutions that deliver results.

Passionate people
Commercial are a driving force behind innovation and excellence. We possess an unwavering dedication to our craft and a genuine love for creating inspiring spaces. With a deep understanding of the power of design to enhance productivity and well-being, Commercials business interiors go above and beyond to exceed client expectations and deliver remarkable results.

A responsive and flexible approach that delivers.
The modern workplace is one that is constantly changing. Marrying our expertise and incorporating new innovations means we can deliver a wide range of services that will support you across all areas of your business interiors requirements.

Delivering exceptional projects
From cutting-edge technology integration to seamless blend of form and function, we will showcase a harmonious fusion of aesthetics and practicality. Each detail is meticulously curated, ensuring that every element contributes to the overall vision and purpose of the space.


WORKSPACE CONSULTANCY
Get the most out of your office space
It's our mission to understand how your workspace is currently used. By analysing your business structure, culture and the people that work for you, we can then create a workspace that employees want to be in. Comfort, wellbeing and productivity are all central to this.
Our experts have a vast amount of knowledge at their fingertips, including:

Incorporating empathetic design


A future proofing design approach
Don't miss out on Commercial's expert advice – click here to gain a competitive edge.
Request a call
Contact us today
Don't just take
our word for it…
Commercial deliver. We are fortunate to work with some amazing partners. Here are some examples of great things we hear every day.
The Commercial interiors team's innovative ideas have made it possible to provide a comfortable place for staff at a leading retailer to take a break during a busy shift. The contemporary design and modern furniture options they provided have transformed each store's welfare area into a vibrant space. Commercial's expert installation team worked seamlessly around the demands of each store to ensure minimal disruption during furniture installation.


OFFICE DESIGN
Working with you to create spaces that respond to your team's needs
Whatever your vision, we'll help bring your office design to life. We believe an office space should reflect your culture and be somewhere that allows your teams to thrive – in an environment that encourages creativity and productivity.  
With over 20 years of experience in business interiors, we possess the expertise to swiftly identify and address the core requirements. Irrespective of your industry or unique demands, we specialise in delivering bespoke solutions to fulfill your specific needs. Our commitment to providing tailored support ensures that we align our services precisely with your objectives, ensuring optimal outcomes for your workspace.
Financially Strong
At Commercial, we pride ourselves on being financially strong, which enables us to provide stability and reassurance to our clients. Our robust financial position allows us to make strategic investments in our business, ensuring we have the necessary resources to deliver exceptional results in business interiors. With our financial strength, we can confidently undertake projects of any scale, providing peace of mind to our clients that we have the stability to support their needs and deliver on our commitments.
Innovation via Smart Technology
Our Smart Technology Division is at the forefront of incorporating cutting-edge technology into business interiors. We understand the importance of leveraging innovative solutions to enhance productivity, efficiency, and user experience. Through our dedicated team of experts, we stay ahead of the curve by researching and implementing the latest technological advancements. From smart office systems to IoT-enabled devices and intelligent automation, we integrate innovative technology seamlessly into our projects. This ensures that our clients benefit from state-of-the-art solutions that transform their workplaces into modern, connected environments, fostering collaboration and optimising performance.
Proven Track Record
With a long-standing presence in the industry, we have established a solid and proven track record of success. Over the years, we have consistently delivered exceptional business interior solutions for a diverse range of clients, including start-ups, established enterprises, and multinational corporations. Our track record showcases our ability to understand our clients' unique needs, develop tailored strategies, and execute projects with precision and excellence. We have garnered a reputation for meeting deadlines, staying within budget, and exceeding client expectations. Our satisfied clients and numerous successful projects stand as testament to our expertise, reliability, and the trust we have built within the industry.
From concept to completion.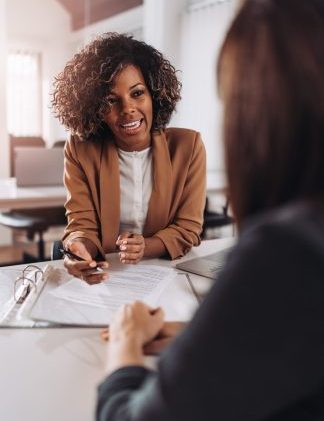 Accurate Pricing Proposal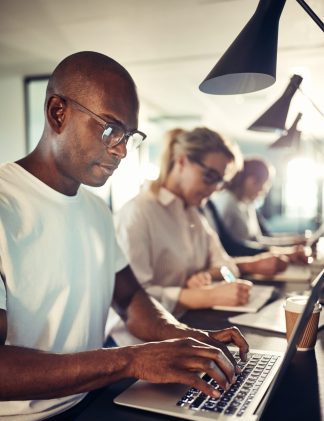 Detailed Programme of Works
Consultation
Planning
Prelims
Clearing
First fix and build
Second fix and finishes
Furnishing
Clean up
Handover to client & aftercare ongoing service
Ensuring your total satisfaction
business furniture
Where style meets functionality
Experience the epitome of workplace elegance and functionality with our exceptional range of business furniture, tailored to elevate your company's workspace aesthetics and employee efficiency.
EXPERIENCE MATTERS
Perfect Partnership
Relationships with more than 50 leading workspace furniture brands means we can meet any brief, sourcing the right furniture for you.
ENVIRONMENTAL EXCELLENCE
Sustainable Products
We'll source and supply furniture that helps make the workplace more sustainable, whether that's at home or in the office.
KEEPING PACE
Innovative Products
Our experts can integrate the latest technology into fixed and mobile furniture for a seamless user experience.
SUSTAINABLE REMOVAL
Recycling Service
A fully certified recycling service, offered through Sustain, our recycling partner, to all our UK clients sees unwanted items picked up.



Don't just take
our word for it…
We endeavour to make our expertise truly shine, and we consider it an honor to join forces with outstanding partners. Each day, we are met with remarkable feedback that vividly demonstrates the exceptional quality of our work.
ITV's army of homeworking staff are able to work comfortably from home thanks to the expertise of the Commercial interiors team. What started as an emergency roll-out during Covid has now developed into a well-oiled machine for the delivery of quality, comfortable furniture and accessories to our team of nearly 600 homeworkers. The Commercial team have worked with ITV to identify items based on approved budgets and a simple order process that ensures weekly order processing and a 5-7 day delivery time.
Commercial provided USAY Compare a with a turnkey solution when we needed to expand our existing offices and take over a building next door to our existing headquarters. We needed to be able to move in and be ready to work from day one and they delivered, designing, remodelling, fitting-out and furnishing the new building on time and to budget. During the work they kept us in the loop for every decision and provided a brilliant time-lapse video of the work being done to show progress as it was happening. Mairi Claire Gornall Business Operations Manager
Commercial's interiors team designed the reception and first floor office layout and fitted-out the additional meeting rooms at ProCook's new headquarters, providing an inspirational space for our workforce. From the moment they came on board, they helped simplify what was becoming a complex process, working out any minor kinks in the architectural drawings before work commenced. They have continued to help us with fantastic aftercare since the project was completed. Sarah Thorn, executive assistant to founder and CEO, ProCook
Commercial turned the vision for Jasis' expanded offices into a reality, taking care of every last detail – even arranging for the recycling of some unwanted furniture. Having refurbished our Camden offices in 2020, when we bought the adjacent building, it was the obvious choice to work with Commercial on the expansion. They designed, planned, refurbished and redecorated the new site, to time and budget providing us with a fresh, modern and vibrant space fit for our exciting future. Ima Lusher and Office Manager
French Connection are indebted to the expertise of the Commercial Interiors team for their support with planning an operation that allowed our onsite teams to carry on working while the move took place and set out in precise detail for each area of the office. They provided boxes and packaging, stored equipment safely and allowed us to rationalise our furniture and arranged for any items no longer needed to be recycled.
We wanted an environment that would be inspiring and functional for our existing staff and welcoming for new talent within the industry. Commercial help design a space that not only looked on brand, but flowed in our space, incorporating the latest technology and sustainable touches, doing it on time and to budget.
It was a pleasure working with Commercial to help create a vision of turning two office floors into one inspiring, collaborative space for our hybrid workers within budget and on time. The final layout flowed superbly, using high-quality finishes, and incorporating the latest technology with sustainability at forefront of mind.
Commercial solved a costly problem related to storing unused furniture resulting from changes in our property portfolio. Their team conducted a comprehensive stock inventory of items across various storage locations, identifying those suitable for reuse, continued storage, or recycling. This enabled us to efficiently decide to reuse or recycle the majority of our furniture, leading to a significant reduction in our storage costs.
Commercial designed a new, fresh and contemporary look for Connells Group's branch offices that will help us to really stand out from the crowd in the years to come. Their design experts worked alongside us to transform our ideas for a modern and comfortable workspace into reality, choosing furniture and fabrics that truly encapsulated our vision. Once designed, their fit-out teams were able to roll-out the new look with the minimum of fuss to our extended branch network, both to time and to budget.
The Tesco procurement team have been delighted with the way Commercial share our desire to entrench sustainability into our supply chain – we really are kindred spirits. Our ethical and sustainability policies are of paramount importance to our reputation and the Commercial team reviewed and approved all products in a short timeframe. Commercial are already committed to the ETI base code and are working on achieving EcoVadis accreditation for all suppliers on the Tesco account.

MOVE MANAGEMENT
A door-to-door solution that covers every detail
We bring more than 30 years' experience working with clients of all different sizes to help them move from one location to another. Whether that's a departmental move, or an entirely new location, we handle every aspect of the logistics process.
Our range of support includes:
Holding your hand if you're a first time mover
IT decommissioning and recommissioning and packaging solutions
Clear timescales to limit the amount of downtime
Supporting colleagues who might be resistant to change
Extensive expertise and experience helps to keep projects within budget
HOME WORKERS
Ensuring remote workers stay connected and comfortable using the right tech.
We'll work with every team member to assess their home working needs. Combining comfort with the right technology will ensure your employees get the most from their home working set up. We'll help foster a good work and home life balance while still making sure people feel connected when working remotely.
Here are just some of the ways we provide support:
Employees do not have the necessary IT connectivity and equipment
Making sure staff do not feel isolated
Ensuring home networks are secure and not vulnerable to attacks
Making sure all home set-ups are display screen equipment (DSE) compliant
Supporting clear boundaries between work and personal life



Click to access Commercial's expert advice and optimise your business strategies.
Request a call
Contact us today
Discover French Connection's stunning new 14,275 sq. ft. London Headquaters, where innovation meets timeless design for a captivating and inspiring workplace.
A Magnificent Transformation French Connection's new central London headquarters It's truly magnificent! Commercial's Interiors team is thrilled to announce the successful delivery of French Connection's brand-new, expansive 14,275 square foot headquarters in the...
read more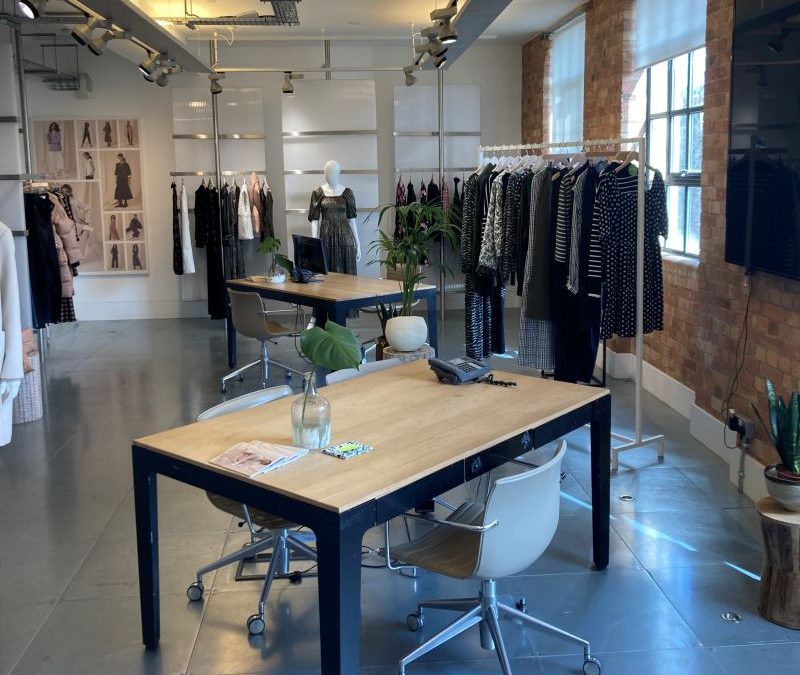 A Magnificent Transformation French Connection's new central London headquarters It's truly magnificent! Commercial's Interiors team is thrilled to announce the successful delivery of French Connection's brand-new, expansive 14,275 square foot headquarters in the...
EXPLORE OUR SERVICES
Other areas of interest
Beyond providing business interiors, our team of specialists is dedicated to optimising your business's potential, increasing efficiency, and establishing a smarter and safer working environment tailored to your needs.

Technology
Harness the power of technology in your business with our comprehensive services. We offer strategic consulting, implementation, and support to drive innovation and efficiency.

Facilities
Elevate your business facilities with our comprehensive services. We offer design, construction, maintenance, and management solutions to create functional, safe, and efficient workspaces.

DIGITAL WORKSPACE
Experience the future of work with a digital workspace. Empower your employees with seamless collaboration, secure access to tools and information, and increased productivity.
At Commercial, customer safety and data security are paramount.
That's why we utilise one-time passwords (OTP) to verify email addresses and ensure a secure user experience.
When communicating with us via our website,  you'll receive a unique OTP via email, which acts as a temporary code to confirm your identity.
This additional layer of authentication safeguards against unauthorised access and protects your personal information from potential threats. By implementing OTP verification, we maintain the highest standards of confidentiality, providing our valued customers with peace of mind and a safe environment for their online interactions.
Your trust is our priority, and we are committed to upholding the utmost security measures to protect your data at every step.
Send our Business Interiors team a message