Assess your cleaning and consumable costs and hunt down savings in your business.
UK businesses spend an estimated £1.8 billion on cleaning products per year.
Businesses can reduce the costs of cleaning products by up to 80% when switching to concentrated solutions.
The UK paper industry produces over 6 million tonnes of paper and board annually.
Businesses can save an average of 11% on paper product costs by switching to digital dispensers.
COST IN USE AUDITS
Streamlining your use of products begins with fact-finding analysis
When you know the real costs of the products you use regularly, you can make informed decisions to improve both your value for money and your environmental impact.
And for high-use consumables, like cleaning products and paper, there are significant savings to be made on both fronts. By changing the way you use them or switching to an alternate product, small changes can mean big impacts.
Our Cost in Use Audit will determine where the highest impacts are, recommend changes if required, and we can even directly provide more cost-effective and environmentally friendly solutions from our partners' product lines.
OVERCOMING THE CHALLENGES YOU MAY BE FACING
Everyday products can have overlooked implications for your budget
When something like surface cleaner or toilet tissue is used so regularly, it can often be seen as a normal domestic product that does what it says on the tin.
But just because it's an everyday item doesn't mean it shouldn't be selected and used with the same care as specialist equipment. Our team will get to grips with the challenges and considerations of consumption that impact cost in use, so that you can make the most well-informed choices.
Storage
Keeping the right amount of stock, in suitable environments, is an often overlooked cost of product use that a Cost in Use Audit will highlight.
Versatility
Selecting products which can be used for multiple uses means fewer overall products required, less delivery cost, and higher sustainability value.
Commercial
Choosing commercial grade products which deliver high value in high-use environments will improve efficiency and reduce waste. Domestic versions are rarely suitable in the long run.
Packing
Consumables are often shipped in single-use plastic which can't or shouldn't be refilled, and doing so would be contravening safety regulations.
Safety
For cleaning chemicals, there are additional considerations related to their safe use by people and their environmental impact once disposed of.
Click to access Commercial's expert advice and optimise your business strategies.
Request a call
Contact us today
Don't just take
our word for it…
Commercial deliver. We are fortunate to work with some amazing partners. Here are some examples of great things we hear every day.
Thanks to Commercial's expertise we were able to make significant cost reductions for cleaning products across our nationwide network of Currys stores. Their team performed a cost-in-use analysis of our existing products and were able to show how switching to the PVA Hygiene range would cut both the delivery and storage costs. Commercial also created a bespoke training video, showing how to use the pre-dosed, water-soluble cleaning solutions so our cleaning staff were ready to go from day one.
INNOVATIONS THAT ADD VALUE
Technological leaps in everyday products are good for people, planet and profit
Keeping people safe and healthy within your areas of operation is a fundamental business responsibility. Over the last decade, advances in technology have made this an easier and cheaper task than ever before.
Digital dispensers
High footfall areas can now be equipped with digitised dispensers which allow operatives to refill and repair when required – rather than on a set timescale. They can also provide usage data to forecast stock control.
Clean paper
Paper embedded with anti-microbial and anti-viral properties became more commonly used during the pandemic and are now being adopted at a much higher rate than before.
Enzyme cleaners
Cleaners with enzyme bases use naturally occurring proteins to break down organic materials like dirt, bacteria, and grease. These cleaners are effective, eco-friendly, and safe for the environment.
Smarter tech
Smart technology can use sensors and chemicals to detect stains and alert when cleaning is required. Cleaning processes can be activated automatically and alert cleaning operatives to problem areas.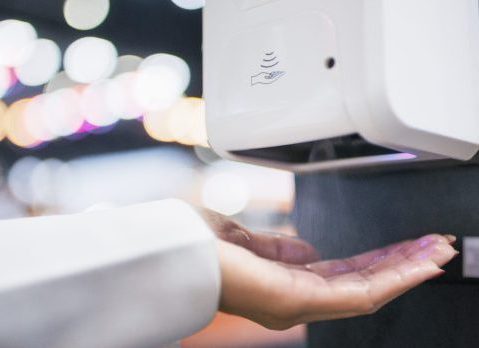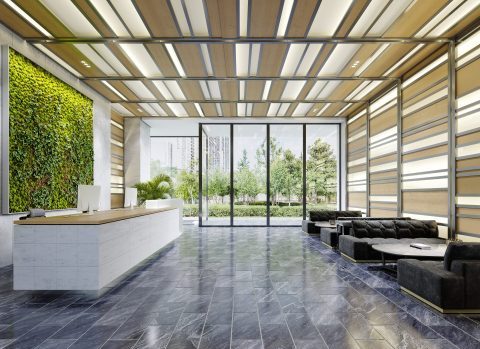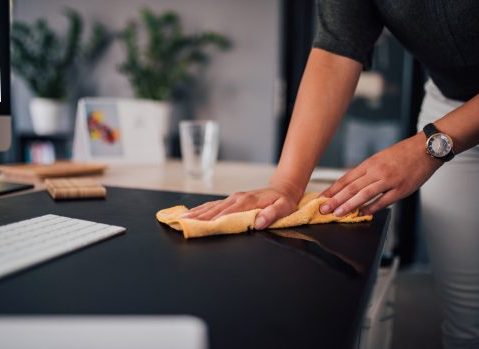 By researching and testing new technology, and conducting site audits in real environments, we see the positive impact of innovation first hand.
We're always looking for new products that will give our clients a competitive advantage, save money, and improve their sustainability. By utilising the products we recommend in our own business, we make recommendations based on your specific operational needs and our personal experience.
The core of our mission is to empower our clients with a competitive edge, cost savings, and a stronger stance in sustainability. We recognise that in today's fast-paced business landscape, staying ahead of the curve is essential. As such, we are constantly on the lookout for novel products that can provide our clients with that extra edge.
We believe that when our clients succeed, we succeed.

DAILY SUPPORT
We always strive to make a lasting difference

fast servıce
Forging a path towards a brighter future
Smarter decisions
for smarter businesses
Automating, digitising, and improving on your processes – with upfront innovations as well as real-time adjustments – can help your business become a cleaner, greener, and leaner operation.
Utilising the right products in the right environments in the right way will help you become a more efficient business and refocus your resources where they're needed most.
Putting cloud computing to work with upgraded digital products means you'll gain a deeper understanding of usage and find further savings based on refined processes.
Reducing paper, plastic, aerosol, and chemical waste – along with using smart technology to reduce effort and energy expenditure – means more sustainable business practice.
Knock-on effects to knock down your costs
Our cross-divisional expertise means that not only will our commercial consultants assess your pricing and usage, and our sustainability champions look for environmental improvements, but other subject specialists will weigh in to design the perfect solution that takes into account your whole business.
Site audits
Our consultants will visit your premises to truly understand the nature of the roles in your organisation and the types of products best suited for it, even if we don't supply them.
Driving sales
The modern consumer wants to buy from sustainable organisations and we can help you communicate your eco credentials to them, in order to increase revenue and customer retention.
Carbon footprint control
As part of your Cost in Use Audit, we can also advise on your carbon footprint and identify other areas of your business that could benefit from sustainability improvements.



Don't just take
our word for it…
Commercial deliver. We are fortunate to work with some amazing partners. Here are some examples of great things we hear every day.
The Tesco procurement team have been delighted with the way Commercial share our desire to entrench sustainability into our supply chain – we really are kindred spirits. Our ethical and sustainability policies are of paramount importance to our reputation and the Commercial team reviewed and approved all products in a short timeframe. Commercial are already committed to the ETI base code and are working on achieving EcoVadis accreditation for all suppliers on the Tesco account.
The new Walsall Housing Group office is a fantastic, fresh and modern workplace thanks to the wonderful work of the Commercial interiors team. They created a steering group to work alongside us to understand our demands and held regular meetings during the design process to keep us informed of the progress. Our desire was for a more collaborative space, with meeting booths and one-to-one seating, rather than traditional desks – and they delivered a fantastic final fit-out over the full four-floor building.
Each year, Commercial supplies accessory packs to graduate trainees at a leading accountancy firm, which are then picked, packed, and delivered to their home addresses by the Commercial Foundation. This not only guarantees that every new employee has the necessary equipment to be productive from their first day but also allows their IT team to focus on other responsibilities. Collaborating with the Commercial Foundation generates substantial social value returns on investment for the firm and contributes to improving the lives of the Foundation's volunteers.
Wollens have enjoyed a long-standing and fruitful partnership with Commercial because they are always introducing innovations and improvements to our IT environment. As the threat of cyber-attacks increases it was vital that we strengthened our capabilities for dealing with a ransomware attack with a cloud-based backup solution. Our solution means data cannot be altered or deleted, giving us a crucial way of recovering data to minimise any potential downtime and financial losses
Working with Commercial for our branded materials has proved to be effective and collaborative. The team is efficient and they listen to requests for improvements. Commercial has made branded goods simple.
As E-commerce in retail continues to grow, Commercial's stock-management and fulfilment expertise has allowed a leading UK retailer to free huge amounts of warehouse space. Commercial took on the stocking of our employee uniform, transferring to a new supplier with the management of the supply being consolidated into their existing supply accounts. Not only did this free vital space in their distribution centre, the consolidated supply of all GNFR delivered significant delivery cost savings.
At JoJo Maman Bébé we are happy to work with the Commercial Foundation and support inspiring work they do to help disadvantaged young adults. Like us, the Foundation are a B Corp certified organisation that is proven to put purpose ahead of profits. We have enjoyed working with their volunteers to help with a mug-making activity. We are now working alongside them to create an introduction gift for our new employees, these include printed mugs, pens and notebooks.
Don't miss out on Commercial's expert advice – click here to gain a competitive edge.
Request a call
Contact us today
Frequently Asked Questions
Our FAQ section provides quick answers to commonly asked questions, to enhancing understanding of our cost in use audits and services.
What is a Cost in Use Audit?
Understanding all of the associated costs – through the whole product lifecycle of purchase, storage, use, and disposal –, of cleaning, paper, and other consumable products.
How can I reduce my consumption?
By choosing concentrated solutions, multi-use products, dose restricting dispensers or recycled paper – you can limit your consumption or at least limit its cost and environmental impact.
Why do I need a Cost in Use Audit?
Everyday items are often overlooked in terms of their cost and impact, but are some of the easiest to improve in order to save time and run a more environmentally business.
How much is a Cost in Use Audit?
The price of a full audit will depend on a number of factors but primarily on the size and scope of your business operations. We're confident that any investment will be offset by the savings made from implementing our recommendations.
EXPLORE OUR SERVICES
Other areas of interest
We offer more than just audits and support: our specialists are here to maximise the potential of your business, enhance efficiency, and create a smarter, safer business environment for you.

Catering
Enhance your  catering services with premium supplies. Explore our wide selection of high-quality equipment, serving ware, and accessories to elevate your culinary offerings.

Cleaning Products
Elevate cleanliness standards in your business with our wide range of professional cleaning products. Ensure a hygienic and welcoming environment for employees and customers.

Signage
Capture attention and create brand recognition with our high-quality business signage. From storefront signs to trade show displays, we help you make a memorable impact.