Getting the paperwork right and boosting your productivity.
Print-centric partnerships
Even in the digital age, printing is an essential everyday part of enterprise
And what might feel like business-as-usual is a big opportunity to find ways to save money, improve productivity, streamline processes, and meet sustainability objectives. We work closely with our clients to identify these opportunities and design services that help them achieve their overall business goals.
We also work closely with our partners, to source the best products on the market and deliver the best services in the industry.

Vendor agnostic
As an independent reseller rather than a manufacturer, we utilise partnerships with multiple vendors to build a tailored solution that takes into account the best hardware, software, and architecture for your specific business needs.

Driving productivity through print
Discover the breadth of our expertise in technology and print. Maximise productivity with Managed Print Services (MPS) by streamlining print workflows, automating tasks, and optimising document management. MPS reduces print-related costs and enhances workplace efficiency, empowering employees to focus on core tasks. With advanced analytics, businesses gain insights for continuous improvement, driving productivity to new heights.

Tried and tested
By exploring new products in our labs and trialling new ideas within our own organisation, we keep our clients one step ahead of their competition.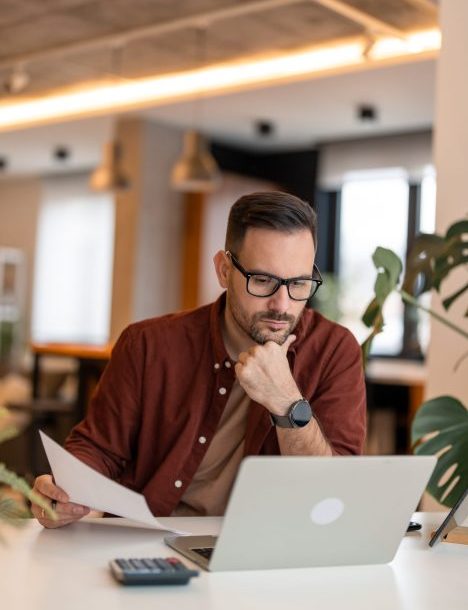 30%
MFDs can help businesses reduce costs by up to a third.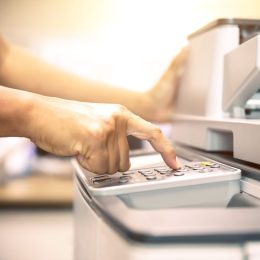 PRINTERS AND MFDS
Innovative print products for forward-thinking workplaces
There's a goldmine of efficiencies to be found in choosing the right printing hardware and print services. By working with us, you'll have access to the best prices on the best devices. Our expertise, and relationships with manufacturers, means higher value for money, lower ongoing costs, and improved processes across your business.
Market-leading products
We source printers and MFDs from the best brands on the market and customise them to your needs.
Cost consultations
We'll find ways to keep costs down and value up, as well as supporting you with negotiating leases and terms.
Drive productivity
Outsource, or improve, your printing processes to refocus your resources on the most critical tasks.
Better sustainability
We'll find the greenest solutions for you that help improve progress towards your Environmental, social, and corporate governance (ESG) goals.
Click now for Commercial's expert advice and supercharge your business growth.
Request a call
Contact us today
Don't just take
our word for it…
Commercial deliver. We are fortunate to work with some amazing partners. Here are some examples of great things we hear every day.
Confidence is instilled in RWK Goodman by the expertise of the Commercial IT team, ensuring a swift recovery in the event of a cyber-attack using a DRaaS solution. A partner was sought who could offer a comprehensive as-a-service model, and that was delivered by the Commercial team, with the goal of ensuring that the solution, plan, testing, and updates are consistently in place. Though the hope is to never have to utilize it, great peace of mind is provided to us and our clients, knowing that our data is securely positioned in a worst-case scenario.
PRINT ROOM TECHNOLOGY
Supercharge your in-house printing
Managed print offers flexibility, but having a print room on-site for your everyday needs often means a more well-rounded service for staff and customers. We can equip your print room with the best tech at the best price, giving you the very best solution for your needs.
Faster turnaround time
Taking care of your printing in-house means being able to respond to last minute requirements and deal with immediate projects without relying on an outsourced partner.
Lower carbon footprint
Choose your own paper stock, consolidate your deliveries, and manage print access to keep an eye on your sustainability and keep up with your ESG goals.
Reduced costs
Invest in the right technology for your needs and set your own purchase schedule, to make sure that you only pay for what's absolutely necessary.
Increased security
Keep all of your sensitive data and personal information on-site and set your own permissions, without the risk of any third party breaching data security.
Whether we're managing your printing, equipping your print room, or consulting on productivity – you'll have access to all of our expertise. We work in partnership with our clients and provide added value wherever we can.
Tested and trusted
We test every product that we recommend in our labs or in the labs of our manufacturer partners, and we use many of the products in our own business. Anything we include in our solutions, we can personally vouch for.
Cross-functional consultancy
Our printing experts collaborate with our cyber security technicians, our compliance experts, and any number of fellow specialists to design a solution that ticks every box you need it to.
Collaborative by nature
When we're working with you, we'll embed ourselves into your team. By doing this, we can understand your business from the inside out and make hyper-relevant recommendations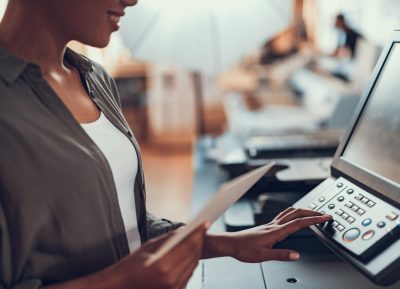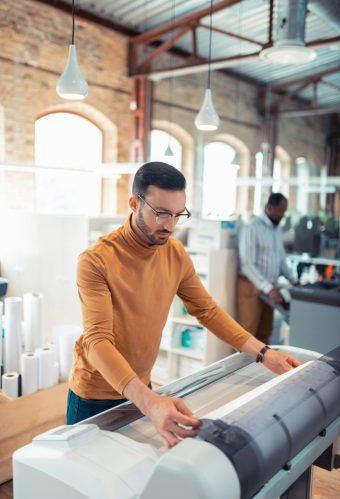 PRINT MANAGEMENT
All-in-one printing services for your business
Whether we're equipping your in-house fleet or print room, taking care of your printing off-site, or a combination of the two – you'll gain visibility, time and resource back to focus on your most critical tasks. You'll keep full control of your printing processes, but you'll outsource all the hassle.

Manage your costs with rolling subscriptions and only pay for what you use.

Build a hybrid solution that gives you the best of both worlds.

Claw back time and refocus your resources where they're needed most.

Design the perfect architecture by choosing the best hardware and software.



Don't just take
our word for it…
Commercial deliver. We are fortunate to work with some amazing partners. Here are some examples of great things we hear every day.
The Tesco procurement team have been delighted with the way Commercial share our desire to entrench sustainability into our supply chain – we really are kindred spirits. Our ethical and sustainability policies are of paramount importance to our reputation and the Commercial team reviewed and approved all products in a short timeframe. Commercial are already committed to the ETI base code and are working on achieving EcoVadis accreditation for all suppliers on the Tesco account.
The new Walsall Housing Group office is a fantastic, fresh and modern workplace thanks to the wonderful work of the Commercial interiors team. They created a steering group to work alongside us to understand our demands and held regular meetings during the design process to keep us informed of the progress. Our desire was for a more collaborative space, with meeting booths and one-to-one seating, rather than traditional desks – and they delivered a fantastic final fit-out over the full four-floor building.
Each year, Commercial supplies accessory packs to graduate trainees at a leading accountancy firm, which are then picked, packed, and delivered to their home addresses by the Commercial Foundation. This not only guarantees that every new employee has the necessary equipment to be productive from their first day but also allows their IT team to focus on other responsibilities. Collaborating with the Commercial Foundation generates substantial social value returns on investment for the firm and contributes to improving the lives of the Foundation's volunteers.
Wollens have enjoyed a long-standing and fruitful partnership with Commercial because they are always introducing innovations and improvements to our IT environment. As the threat of cyber-attacks increases it was vital that we strengthened our capabilities for dealing with a ransomware attack with a cloud-based backup solution. Our solution means data cannot be altered or deleted, giving us a crucial way of recovering data to minimise any potential downtime and financial losses
Working with Commercial for our branded materials has proved to be effective and collaborative. The team is efficient and they listen to requests for improvements. Commercial has made branded goods simple.
As E-commerce in retail continues to grow, Commercial's stock-management and fulfilment expertise has allowed a leading UK retailer to free huge amounts of warehouse space. Commercial took on the stocking of our employee uniform, transferring to a new supplier with the management of the supply being consolidated into their existing supply accounts. Not only did this free vital space in their distribution centre, the consolidated supply of all GNFR delivered significant delivery cost savings.
At JoJo Maman Bébé we are happy to work with the Commercial Foundation and support inspiring work they do to help disadvantaged young adults. Like us, the Foundation are a B Corp certified organisation that is proven to put purpose ahead of profits. We have enjoyed working with their volunteers to help with a mug-making activity. We are now working alongside them to create an introduction gift for our new employees, these include printed mugs, pens and notebooks.
Make informed decisions – click here for Commercial's expert advice.
Request a call
Contact us today
PRODUCTIVITY APPS
Boost your printing productivity
Choose from a suite of productivity apps and supercharge your printers and MFDs. From installations that cut out the manual steps in everyday office chores, to more advanced features like interacting with your sales and expense management systems or enabling hotel guest printing, productivity apps can revolutionise the way your workplace functions.

Print directly from cloud storage drives.

Scan files into financial, legal and education record keeping systems.

Integrate with cloud-fax solutions for send and receive.

Convert printed documents into editable digital documents.

Scan receipts directly into your expense management account.

Scan documents and automatically translate them from one language to another.

Enable hospitality guests to access Pay-for-Print services without needing accounts.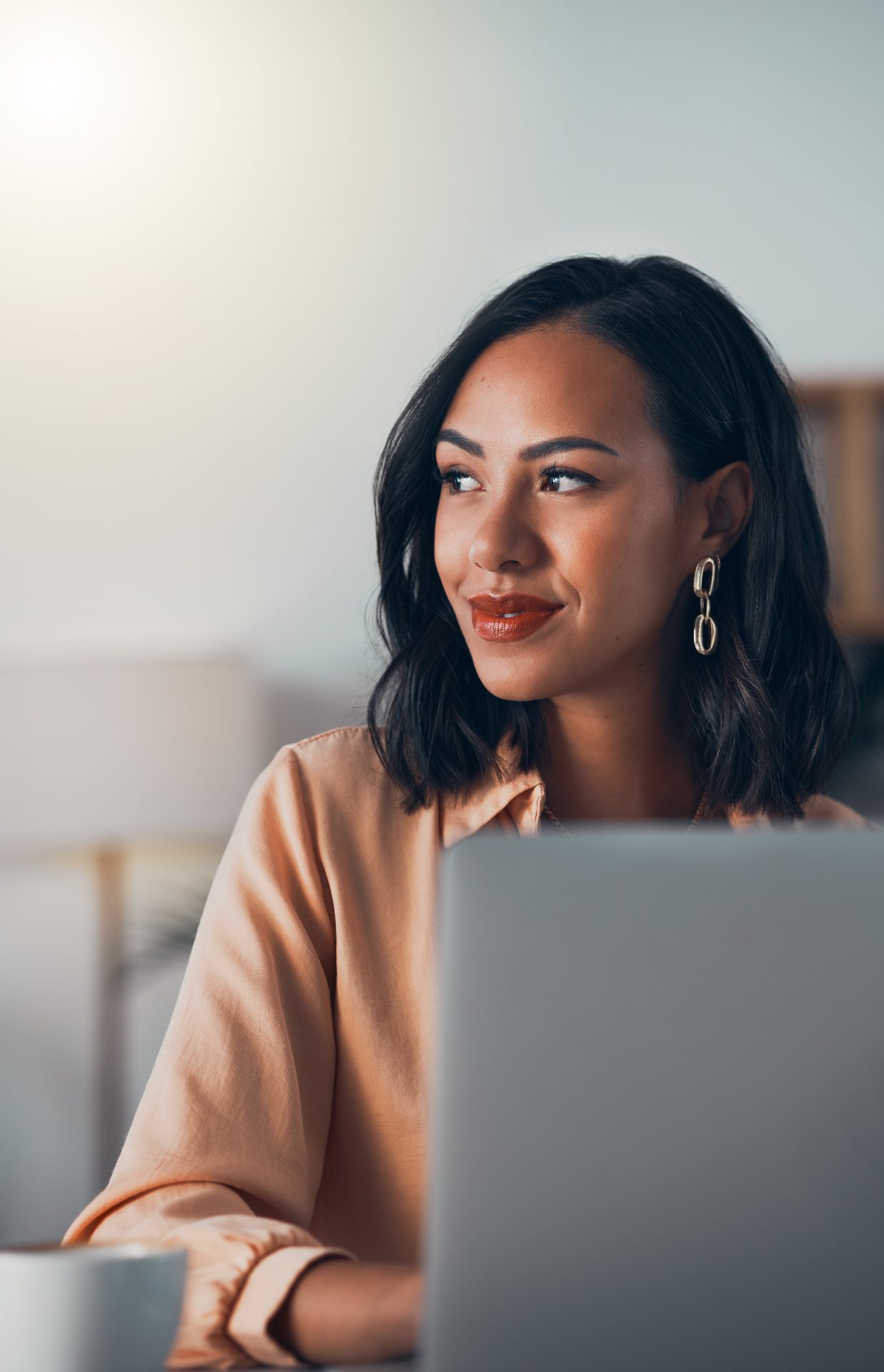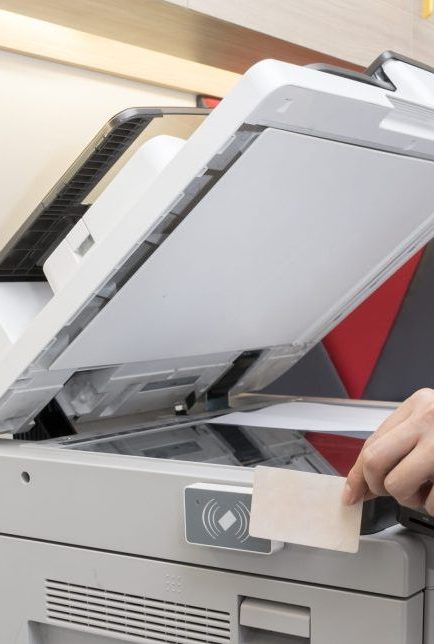 DEVICE SECURITY
Powerful protection for important devices
Your print technology might not seem like the highest priority when it comes to security risks. But through the handling of sensitive information and its position inside your network, it's one of the most important family of devices to defend. Our cross-functional expertise, ranging from printing specialists to cyber security engineers, means we can protect your printing technology from every angle of attack.
Call us today
01242 703400
EXPLORE OUR SERVICES
Other areas of interest
We offer more than just software support: our specialists are here to maximise the potential of your business, enhance efficiency, and create a smarter, safer business environment for you.

Information Management
Streamline your information management processes with our comprehensive services. From data organisation to retrieval, we provide solutions to optimise your business's information lifecycle.

Buildings & Facilities
Empower your building and facility management with our professional services. From smart technology integration to maintenance support, we ensure optimal efficiency for your business infrastructure.

Process Automation
Streamline your business processes with our expert process automation services. We help automate repetitive tasks and drive productivity, enabling you to focus on core business activities.