Branded clothing that fits the bill
Catering for your branded clothing with care
The UK apparel market was valued at £41.4 billion in 2020, an increase of 2.5% from 2019
The global branded apparel market size is estimated to reach USD 935.9 billion by 2027, registering a CAGR of 5.4% from 2020 to 2027
The global online apparel market size was valued at USD 544.3 billion in 2019 and is expected to grow at a CAGR of 11.7% over the forecast period
UK consumers spent an estimated £1.2 billion on branded apparel online in 2020
Your experts are on hand
Tailored solutions for your branded clothing
Your branded clothing is a visual representation of your organisation and brand.  Therefore, getting it right is key.
At Commercial we have a proven track record, not only in sourcing exactly the right products for your branded clothing and uniform, but also manufacturing bespoke garments for multi-national brands.
Our in-house team of branded clothing experts are on hand to help you select the right garments for you, from functional driver uniforms to tailored suiting.
Wear Your Brand with Confidence.
Worn down by
challenges to buy?
Finding a straightforward solution to your branded clothing requirements, that you feel confident in, isn't always straightforward.
No one to talk to?
Many branded clothing suppliers have faceless websites with chatbots for support. At Commercial we offer a personal approach – no call centres, instead a team of branded clothing experts to handle your enquiries.

Stock ready
Rather than a ship and drop service only we offer a branded clothing stock solution for all your needs.  These can be tailored to the other business services we can provide.
Value for money
Online products can often be of poor quality. We balance cost and quality by working with garment manufacturers that offer the most sustainable and highest quality clothing available, at the right prices.
Reliability
Failure to deliver on time, or provide the product as advertised, are common complaints. We only supply products with a full chain of custody. The product we quote for will be the product you receive, guaranteed.
Transparent pricing
There can be issues around unclear pricing, set up charges or delivery being charged at checkout. We offer an all-inclusive price for all our branded clothing products with no hidden or extra costs to worry about.
Say yes to success – click to access Commercial's business optimisation tools and services.
Request a call
Contact us today
On trend clothing that doesn't cost the earth
As the fashion industry constantly evolves, the need to adapt is equally important for the branded clothing category. Keeping up with new trends and innovations is key.
Ingraining inclusivity
There is a growing demand for inclusive and diverse fashion options.
Sustainable solutions
Sustainability has been a growing trend in the fashion industry and it is expected to continue to gain momentum.
Personalised products
Personalisation has become a popular trend in many industries and the fashion industry is no exception.
Innovative fabrics
Increasingly, sustainable fabrics are the go-to option for organisations.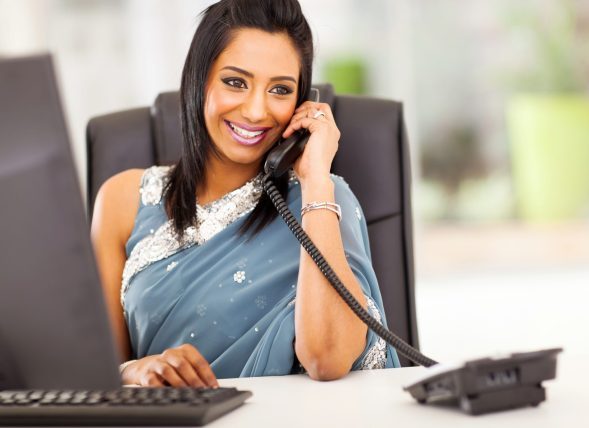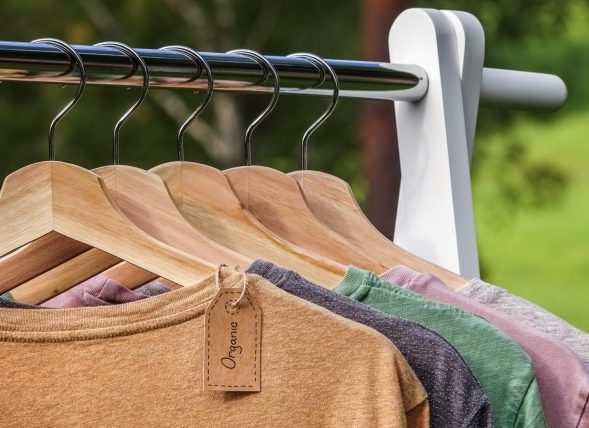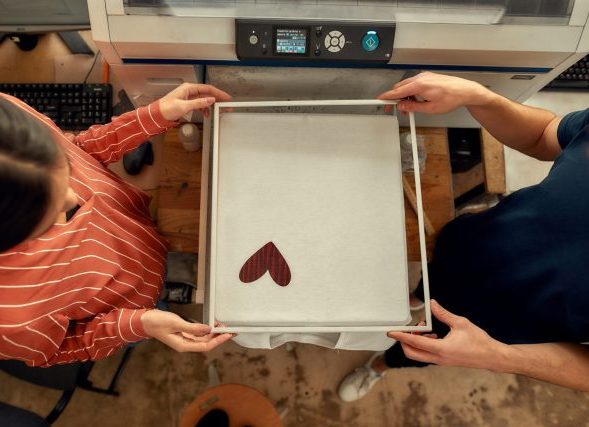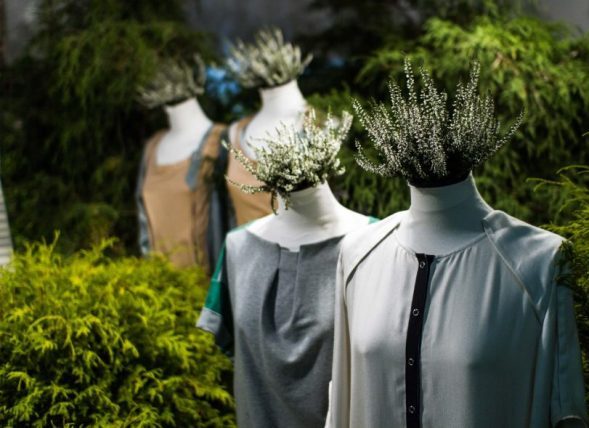 Consumers are increasingly concerned about the environmental impact of their purchases and are looking for eco-friendly and sustainable clothing options. Brands that adopt sustainable practices, such as using recycled materials or reducing their carbon footprint, are likely to attract more customers and gain a competitive edge in the market.
Organic cottons combine comfort and durability. Plastic bottles which may have ended up in landfill are being turned into material for fabrics such as recycled polyester.
Brands that offer personalised clothing options, such as custom sizing or tailored designs are likely to appeal to new employees and create client brand awareness.
Brands that cater to a wider range of sizes, ethnicities and genders are likely to attract more employees and build organisation loyalty.
Don't just take
our word for it…
Commercial deliver. We are fortunate to work with some amazing partners. Here are some examples of great things we hear every day.
Working with Commercial for our branded materials has proved to be effective and collaborative. The team is efficient and they listen to requests for improvements. Commercial has made branded goods simple - Senior corporate marketing manager.
Care and customisation
at our core
Sustainability is at the heart of our product offering, making us the perfect partner for brands seeking a sound ecological and ethical choice.
We are also able to cater for various requirements and boast of wide range of items available, in under seven days, for those express needs. And, unlike many other branded clothing suppliers, our extensive UK warehousing allows us to stock your garments and deliver on a next day basis, across the country.  

Speed of delivery
We have a wide range of items available in under seven days.

Ethical supply chain
For brands seeking a sound ecological and ethical choice.
Commercial is your smart choice
Commercial provides a single source solution for all your branded clothing requirements.  Reason enough to choose us, but read on for more.
High-quality branded clothing
Clothing that reflects your brand identity, values and messaging. This helps establish a professional image and increases brand recognition.
Cost-effective solutions
We offer smart pricing solutions for producing branded clothing, such as bulk orders, custom designs and a variety of DTG (direct to garment) printing techniques.
Logistics sorted
We handle all the logistics of producing and delivering your branded clothing, to save you time and money. This includes free stock management, management information, along with free nationwide next day delivery and free storage for fast moving lines. In addition, we'll consolidate with delivery of your other office products.
Sustainable solutions
We have an extensive range of sustainable and eco-friendly, ethically sourced products, plus we create social value on all spend. We have clear supply chain visibility.
Easy ordering
A tailor built and user-friendly online ordering platform, makes purchasing easy, as does the bespoke digital branded clothing catalogue.
At the core of our approach lies a commitment to creativity, quality and excellent customer service. We continuously strive to provide innovative solutions and help our clients develop unique and powerful brands.
We take pride in the quality of our garments and our dedicated team of experts are always on hand to provide helpful advice and guidance.
We ensure our clients have access to the latest trends, fabrics, and technology to help them create truly exceptional garments. From concept to completion, we guarantee that our clients always receive a tailored and high–quality product that meets their specific needs.
Expert people
Experienced branded clothing account managers to provide advice and innovative merchandise ideas.
Speed
Express branded clothing range.
Sustainability
Entirely dedicated sustainable and eco-friendly product range and supply chain.
Innovation
Innovative ideas that work for you and support the environment.
Warehousing & despatch
Free storage and nationwide delivery for bulk orders. Ability to consolidate your supply with other office products, reducing your carbon footprint and causing less disruption for your staff. 
Partnering with the best
We work with top branded clothing partners, in the UK and abroad, to enhance the brand and reputation of your business.
Our partners are well known for their high-quality materials and craftsmanship, giving you confidence in the durability and longevity of your purchases from us.
Here are some of our partners and market leaders we are  proud to work with: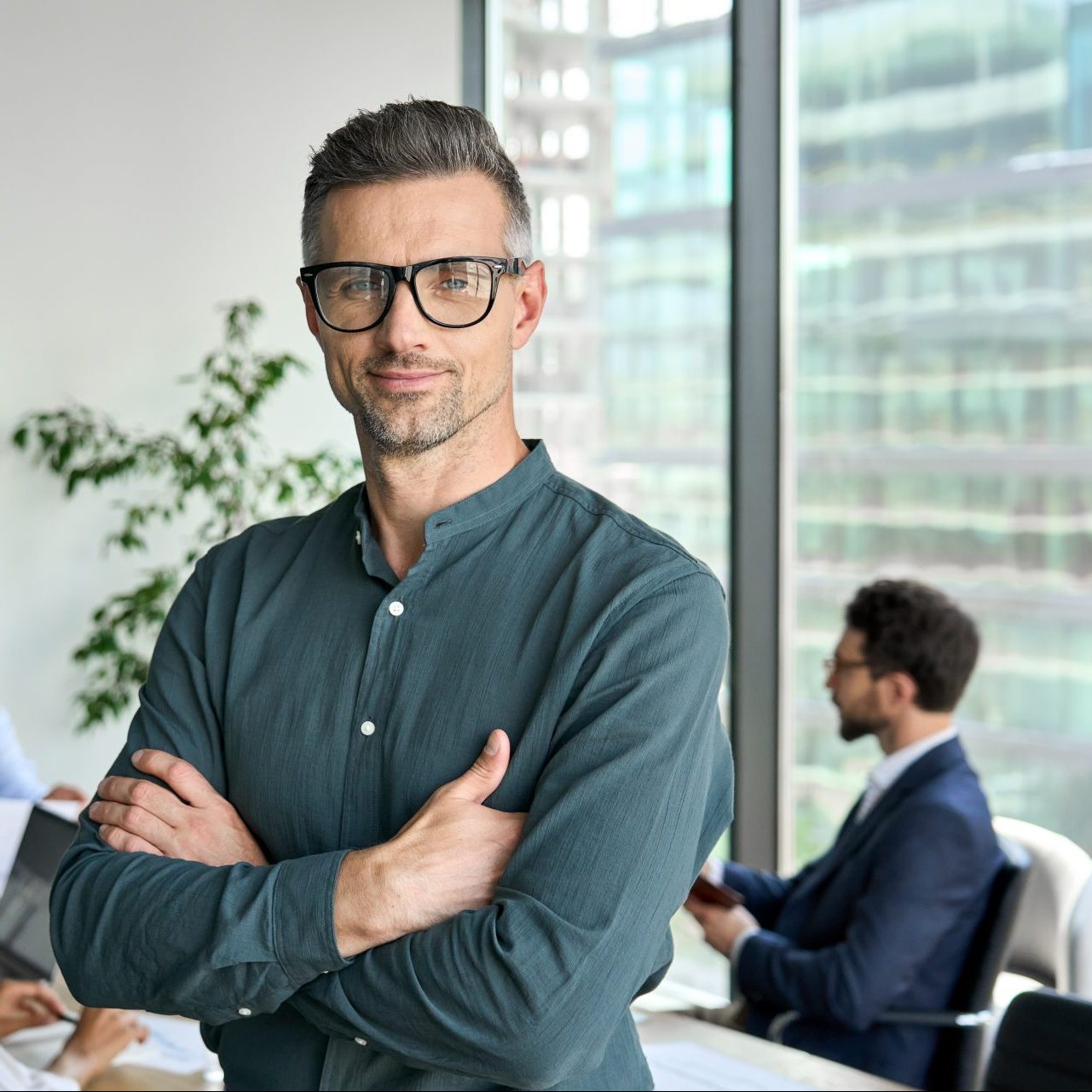 Don't just take
our word for it…
Commercial deliver. We are fortunate to work with some amazing partners. Here are some examples of great things we hear every day.
The Tesco procurement team have been delighted with the way Commercial share our desire to entrench sustainability into our supply chain – we really are kindred spirits. Our ethical and sustainability policies are of paramount importance to our reputation and the Commercial team reviewed and approved all products in a short timeframe. Commercial are already committed to the ETI base code and are working on achieving EcoVadis accreditation for all suppliers on the Tesco account.
The new Walsall Housing Group office is a fantastic, fresh and modern workplace thanks to the wonderful work of the Commercial interiors team. They created a steering group to work alongside us to understand our demands and held regular meetings during the design process to keep us informed of the progress. Our desire was for a more collaborative space, with meeting booths and one-to-one seating, rather than traditional desks – and they delivered a fantastic final fit-out over the full four-floor building.
Each year, Commercial supplies accessory packs to graduate trainees at a leading accountancy firm, which are then picked, packed, and delivered to their home addresses by the Commercial Foundation. This not only guarantees that every new employee has the necessary equipment to be productive from their first day but also allows their IT team to focus on other responsibilities. Collaborating with the Commercial Foundation generates substantial social value returns on investment for the firm and contributes to improving the lives of the Foundation's volunteers.
Wollens have enjoyed a long-standing and fruitful partnership with Commercial because they are always introducing innovations and improvements to our IT environment. As the threat of cyber-attacks increases it was vital that we strengthened our capabilities for dealing with a ransomware attack with a cloud-based backup solution. Our solution means data cannot be altered or deleted, giving us a crucial way of recovering data to minimise any potential downtime and financial losses
Working with Commercial for our branded materials has proved to be effective and collaborative. The team is efficient and they listen to requests for improvements. Commercial has made branded goods simple.
As E-commerce in retail continues to grow, Commercial's stock-management and fulfilment expertise has allowed a leading UK retailer to free huge amounts of warehouse space. Commercial took on the stocking of our employee uniform, transferring to a new supplier with the management of the supply being consolidated into their existing supply accounts. Not only did this free vital space in their distribution centre, the consolidated supply of all GNFR delivered significant delivery cost savings.
At JoJo Maman Bébé we are happy to work with the Commercial Foundation and support inspiring work they do to help disadvantaged young adults. Like us, the Foundation are a B Corp certified organisation that is proven to put purpose ahead of profits. We have enjoyed working with their volunteers to help with a mug-making activity. We are now working alongside them to create an introduction gift for our new employees, these include printed mugs, pens and notebooks.
Don't navigate the business world alone – click to partner with Commercial and achieve your goals.
Request a call
Contact us today
Frequently asked questions
If you're getting started on your search for branded clothing, here are a few questions you may find helpful.
What types of branded clothing can be purchased from Commercial?
We can provide a wide range of branded clothing items such as t-shirts, hoodies, hats, polo shirts, and jackets.
What printing techniques do print management companies use?
Typically they use screen printing, digital printing, embroidery and heat transfer printing techniques.
How long does it take to produce branded clothing?
This varies depending on the complexity of the artwork and the printing technique used. Generally, it can take up to two weeks for production.
How can I ensure that the branded clothing is of high quality?
Ensure you use a print management company with a good reputation, like Commercial, with experience in producing branded clothing.
What kind of support does Commercial provide for branded clothing?
We provide a range of support services for branded clothing, including design advice, artwork checking, and quality assurance.
How can I get a quote for branded clothing?
You will need to provide the details of the items you would like to purchase, including the quantity, sizes, colours, and any other specifications.
What type of artwork is needed to produce branded clothing?
Usually you will be required to send vector artwork in an EPS or PDF format in order to produce branded clothing.
What are the benefits of using Commercial for branded clothing?
The benefits of using us include cost savings, quality assurance, access to expert resources and a strong ethical supply chain.
How can I save money when ordering branded clothing?
Ordering in bulk and taking advantage of any discounts or promotional offers can help to reduce costs.
How can I be sure that my branded clothing order will arrive on time?
At Commercial we have a good track record of delivering orders on time.
EXPLORE OUR SERVICES
Other areas of interest
Explore a world beyond Branded Clothing with us – discover Branded Merchandise, experience impeccable Catering, embrace eco-friendly Cleaning Products, delve into insightful Client Analytics, enjoy personalised Client Experience, and adorn yourself with cutting-edge Clothing designs.

Branded Merchandise
Promote your business with our diverse range of branded merchandise. From promotional items to corporate gifts, we help you leave a lasting impression on clients and customers.

Inventory Management
Maximise efficiency with our comprehensive business inventory management solutions. Gain real-time visibility, optimise stock levels, and streamline your supply chain for increased profitability.

Web2Print
Take your business printing to the next level with our Web2Print services. Streamline your print workflow, save time and resources, and ensure consistent brand quality.