We've got you covered, whatever the corporate print needs of your business. Bringing together more than 30 years of expertise, our expert teams will work closely with you to find the right solution that's delivered on time, within budget and sustainably sourced.
Optimising successes
Working with you
At Commercial we pride ourselves on our partnership approach – understanding the importance of relationships built on trust and respect. And, it's this approach that ensures we add value to your business, through our expertise, experience and proven track record.
Bringing together technology, data, creativity and expertise.
The experience of our team and bespoke approach sets our Corporate Print service apart. Not only do we understand the market, but by combining different areas of expertise, we get the best results for our clients.

More than a supplier
We take the time to get to know you, your business and its needs. We go over and above so that it's much more than simply supplying you with a quote. The relationships we build with our clients are fundamental to success and we work hard to make sure we deliver.

Our corporate print team provides a single point of procurement. Whether it's large format exhibition panels, branded clothing, marketing collateral or inventory management for the print you require most regularly. This helps support consistency and quality.

Sustainable at heart
We take our responsibility to source, print, produce, and ship as sustainably as possible. Every service we provide has been rigorously refined to be as green as possible, to protect your brand and ours.
Branded clothing
Dressing in style exploring the world of branded workwear
Whether it's warehouse uniforms or tailored suits, we help you source exactly what your business needs to make sure it's represented in the right way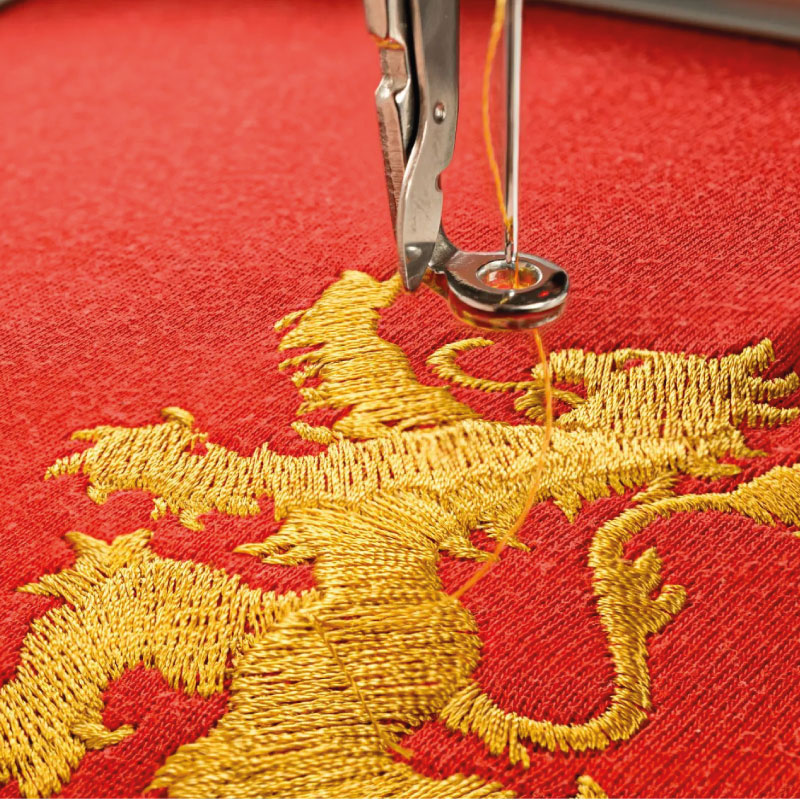 High quality
Working with a wide range of suppliers to help you create a professional image for your business as well as increasing brand recognition.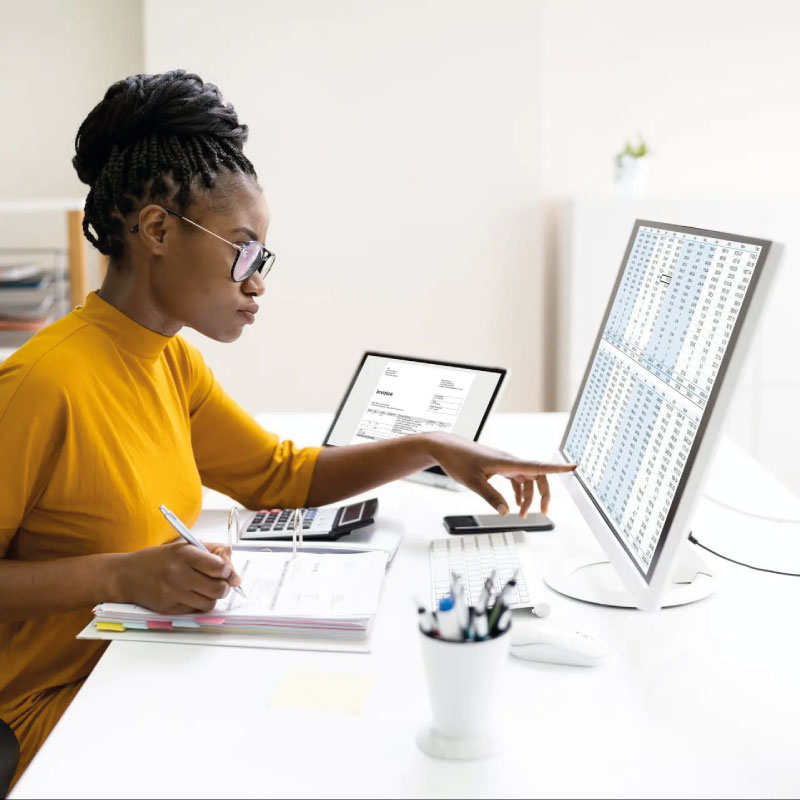 Cost effective
Smart pricing solutions will mean you keep within budget without compromising on quality. These including bulk orders, custom designs and a variety of DTG (direct to garment) printing techniques.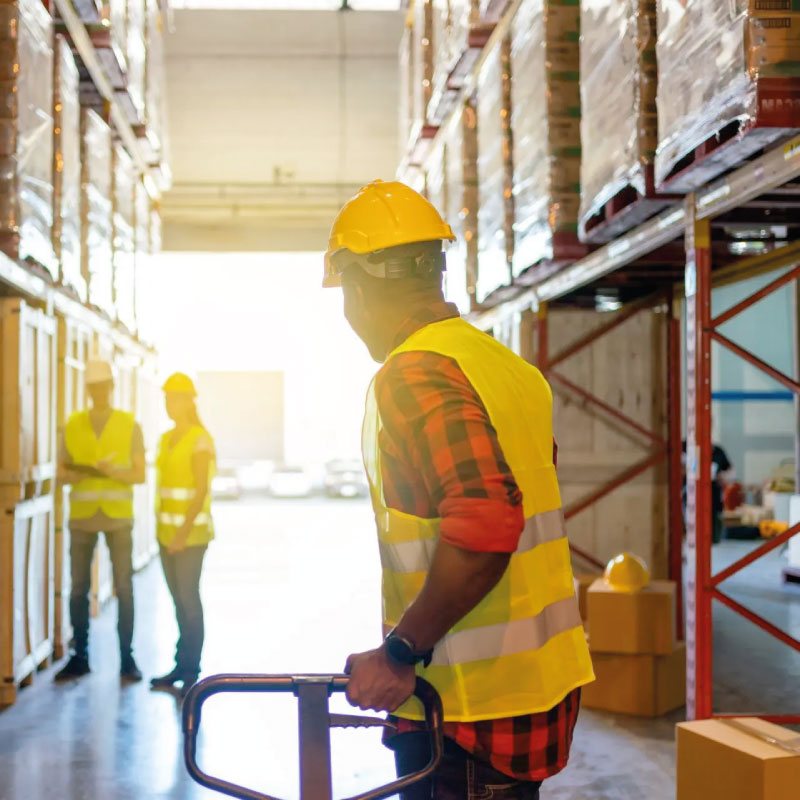 Sustainable
As members of the Ethical Trading Initiative (ETI), we have clear supply chain visibility – along with an extensive range of sustainable and ethically sourced products, rated by ecovadis. Social value is created on all spend.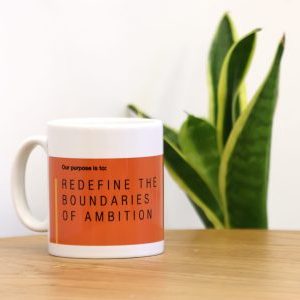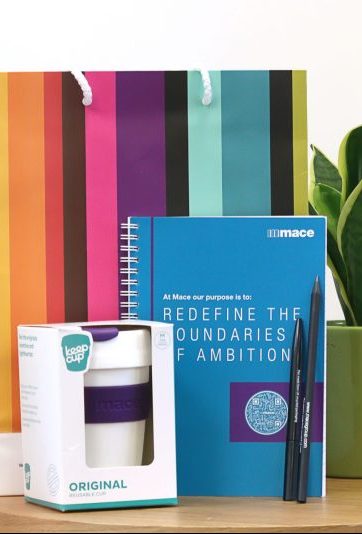 Branded merchandise
Beyond the logo the power of branded merchandise
We take the stress out of choosing the very best merchandise for your business from our trusted network of global and UK manufacturers. Our expertise will ensure products are delivered on time, within budget and are sustainably sourced.
Get ahead with Commercial's expert advice – click now for invaluable insights.
Request a call
Contact us today
Don't just take
our word for it…
Commercial deliver. We are fortunate to work with some amazing partners. Here are some examples of great things we hear every day.
One of the main reasons TSB switched to Commercial in 2021 was their commitment to providing enhamnced and detailed inventory management reports, especially across business-critical lines. Under our previous supplier, we had limited visibility on stockholdings, but Commercial transformed that, providing itemised lists across all lines upon taking over the account. They now provide us with weekly stock reports and have also created bespoke reports for our intermediary teams, allowing us to minimise waste.
Direct mail
Delivering impact unleashing the potential of direct mail marketing
Our experts are on hand to manage your direct mail projects and advise you on the most suitable solution for your budget. We will walk you through the process as you consider and select the right direct mail solution for your campaign requirements. 
It's the long standing relationships we have with the very best direct mail factories in the UK, that means unlimited production capacity from a huge number of expert suppliers. We've got all your direct mail needs covered.
Fulfilment
Efficiency unleashed mastering fulfilment for seamless operations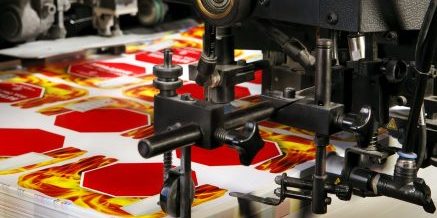 Scalability
No matter the size of your business or the sectors it's in, we have the resources and capacity to handle small and large printing projects.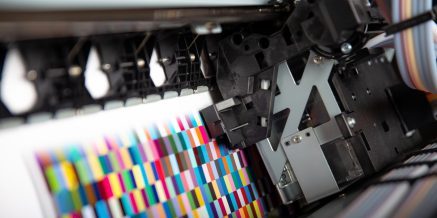 High quality results
Quality is key and we invest in advanced printing technology to ensure that clients receive high-quality printed materials that meet their brand standards.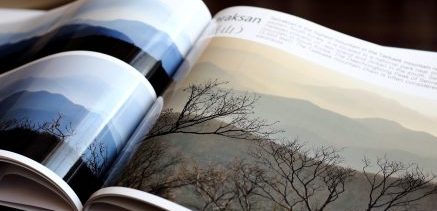 Customisation
We know personalisation is important to help resonate with your audience, which is why we offer a range of customisation options, including variable data printing.
Why work with Commercial?
We've been running our own large and bustling business, as well as supporting hundreds of others, for more than 30 years.
Consultative collaboration
Whatever we're working with you on, the first step is to understand your business and get to know your teams.
By embedding ourselves within your organisation, we can make more relevant recommendations and rapid adaptations, because we know exactly what makes you tick.
Breadth of expertise
Commercial is home to a wide variety of passionate experts, technicians, engineers, and specialists.
By working together on every project, they attack your challenge from every angle and ensure that all of our recommendations are perfectly suited for your specific needs.
Scrutinised services
We put all our partners and their services through their paces, so that you'll only ever get a tried and tested corporate print solution which is guaranteed to work.
We've been working with our partners for decades, which means we know exactly how to get the best out of their services and pass the benefits on to you.
Inventory management
We take stock so you don't have to
Our experts provide a bespoke stock management service for clients. Reducing the environmental impact is crucial, and with our help and tailored approach, your stock control and inventory management will stay on track.
A single source solution means consistency and less hassle
Free stock management with no hidden costs
Power BI allows for real time access to data helping you keep track
Our e-commerce platform is easy to use and reliable
Large format
Going big embracing the possibilities of large format printing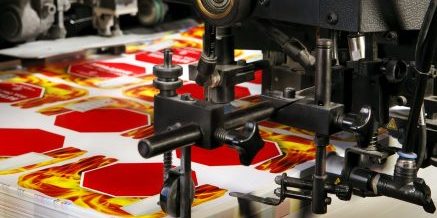 Technology
Whether it's UV-curable, latex or eco-solvent inks, all allow for faster turnaround times, better colour accuracy and more cost-effective digital print production.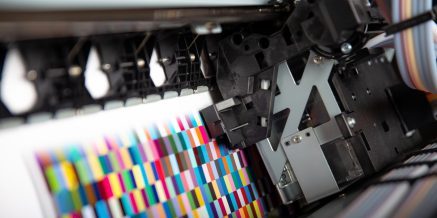 Scalability
Commercial has the resources and capacity to handle any size large format print projects, making it an ideal partner for businesses of all sizes.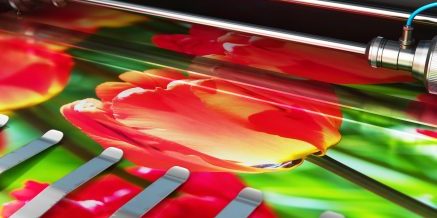 Creating impact
We'll help you source the highest quality large format printing solutions that mean your organisation is noticed by the right people.



Don't just take
our word for it…
Commercial deliver. We are fortunate to work with some amazing partners. Here are some examples of great things we hear every day.
One of the main reasons TSB switched to Commercial in 2021 was their commitment to providing enhamnced and detailed inventory management reports, especially across business-critical lines. Under our previous supplier, we had limited visibility on stockholdings, but Commercial transformed that, providing itemised lists across all lines upon taking over the account. They now provide us with weekly stock reports and have also created bespoke reports for our intermediary teams, allowing us to minimise waste.
Commercial has developed a white glove service to ensure reliable and guaranteed fulfilment and deliveries of promotional materials and merchandise to TSB events across the country. The team arranges for goods to be stocked at their Perivale warehouse, ready for packing and delivery at times requested by TSB and intermediaries. Parcels are wrapped in TSB tape and held until the required day, ensuring deliveries are made on time and are highly visible to our site teams.
Commercial has gone above and beyond to supply TSB branded merchandise whenever and wherever we've needed it. They created an ordering platform for our BDMs to request stock deliveries to their home or office addresses, with tailored reporting for management to track stock and spend. They've also helped us reduce carbon emissions from deliveries and paper usage in our supply chain. Plus, they collaborated with us to design and create a bespoke advent calendar for our BDM teams.
No matter how unique our request, Commercial, WE DO. Print, and the Commercial Foundation always deliver. They even created a bespoke money management board game for Coventry Building Society's staff training. It showcased their flexibility in providing high-quality branded merchandise quickly, even for late or weekend requests. Their outstanding service led to Commercial winning our first-ever Supplier of the Year award at the Coventry Building Society annual awards.
QBE needed a supplier who could deliver printed and branded merchandise to locations across Europe quickly and Commercial provided the perfect solution. We easily order through their online platform, Sprint, alongside our stationery orders for immediate delivery. Our dedicated account manager has always been on hand to advise on pricing new quotes and provide outstanding customer service.
The Commercial account management team provides invaluable weekly reports and expert advice to a leading retailer as they manage 200 lines of GNFR (Goods Not for Resale) stock. The intelligent stock reports are based on consumption patterns and previous seasonal variations, allowing for effective planning and forecasting. This ensures that 200 customised stock lines, including 12 considered business-critical, are always available to a network of more than 500 UK stores.
The Clarity Mail system introduced by Commercial has completely transformed the speed and ease of sending vital information to our employees at Kuehne + Nagel. Our HR team, responsible for communicating with 5,000 staff, including bonus payments, previously faced the challenge of significant staff interaction due to the unintuitive features of our old system. However, implementing the Clarity Mail system, which integrates seamlessly with Microsoft Word, allowed us to send accurate, secure, and swift correspondence to all our staff, revolutionising our communication process.
Working with Commercial for our branded materials has proved to be effective and collaborative. The team is efficient and they listen to requests for improvements. Commercial has made branded goods simple - Senior corporate marketing manager.
The industry expertise of the Commercial Print team has led to PHS avoiding significant print cost rises, saving us as much as £6,500 in 2022 alone. Even after six years together, the team are always striving to make continuous improvements, ensuring we have immediate access to all business-critical lines with free next day delivery. And with some product created in-house by the wonderful Commercial Foundation we are able to create significant social value returns from our print orders.
Commercial's dedicated print account manager has ensured that Mace has a better-than-ever grasp of the stock levels and reorder points of their business-critical print lines. Our account manager really does know our account inside-out, she appreciates the importance of our environmental policy and works with us to meet our aims. The inventory management team are also clear and consistent in communicating to us ensuring all of our print orders are fulfilled quickly and efficiently.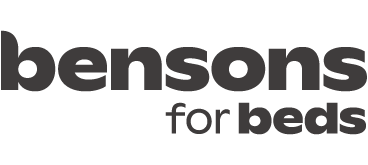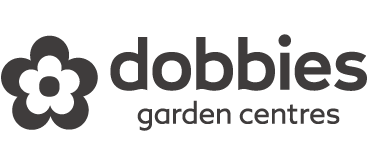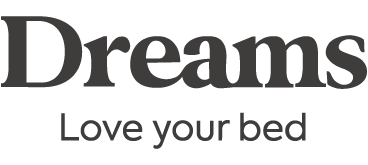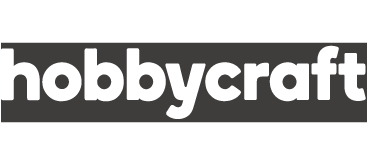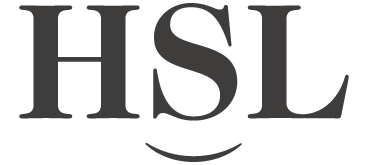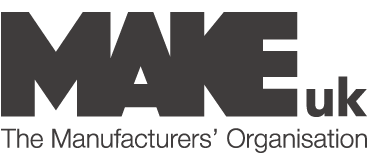 Elevate your business with Commercial's expert advice – click here to get started.
Request a call
Contact us today
Marketing print
Printed magic maximising marketing impact with print media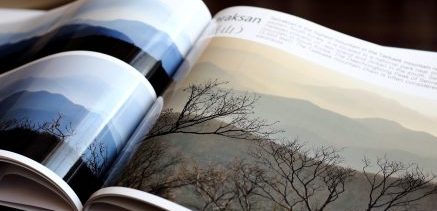 Customisation
We provide robust and varied options including variable data printing, quick turnaround times, high-quality litho printing, digital and web offset printing with unique and unlimited finishing options.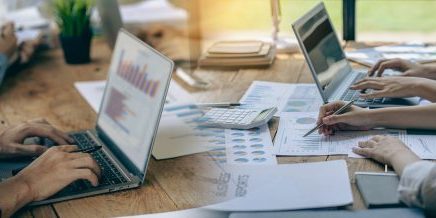 Cost
We'll work with your available budget, helping you take advantage of economies of scale and streamlined production processes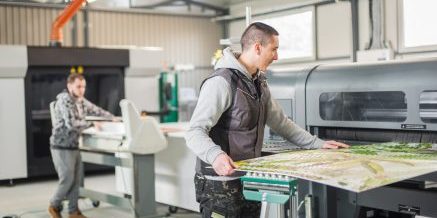 Quality
Our network of print partners all work within stringent quality control parameters to make sure all printed materials meet exceptional standards of quality and consistency.
Operational print
Streamlining success enhancing operations with print solutions
We provide an extensive range of services for businesses who rely on print as part of their operations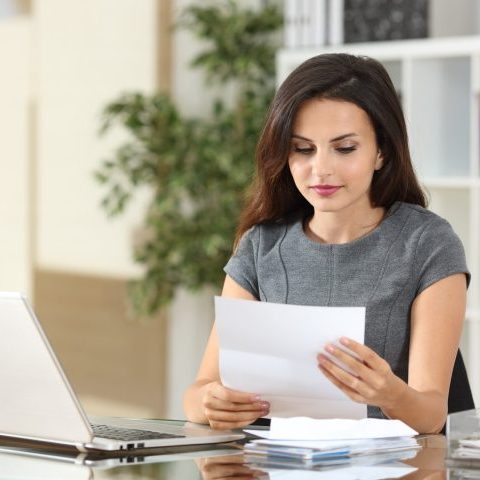 We offer a diverse range of options, including variable data printing, swift turnaround times, top-notch litho printing, digital printing, and web offset printing. Our tailored approach is designed to make your business stand out.
You won't have to sacrifice quality for cost. Whether your budget is big or small, we have a solution that helps save cost by using economies of scale and streamlined production processes.  
Print quality is paramount. Our print partners all produce materials that meet exceptionally high standards, delivered on time.
Point of sale
Captivating customers the art of point-of-sale marketing
No matter the size or category of your retail business, our expert team will work with you to provide cost-effective and creative point of sale print solutions that drive people into your branches and to specific products.  
Want to stay ahead of the curve? Click now for Commercial's expert advice.
Request a call
Contact us today
Web to print
Print at your fingertips unveiling the world of web-to-print solutions
Making it quicker, easier and more cost-effective to order and produce fully customisable print products. If you're looking to streamline your printing processes and improve the efficiency of your business operations, this is the option for you.


EXTENSIVE EXPERTISE
Other areas of interest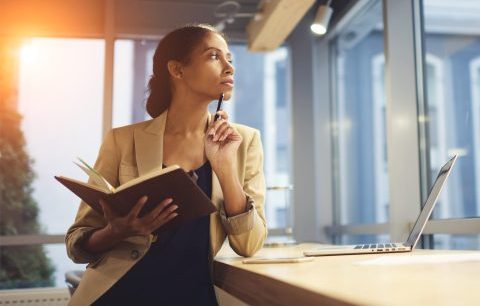 Facilities
Looking for better products and services to create a better workplace experience? We do things a little differently, going the extra mile to make sure you get the very best solutions to make your workplace a more productive and efficient place.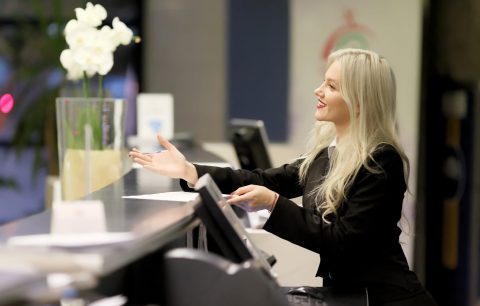 PPE & Workwear
We'll make sure your teams stay safe and keep compliant. Workwear that's tailored to your needs, our unlimited access to the whole PPE & Workwear market, means we can source the best prices and products.

Workplace supplies
Helping to make your organisation more productive, profitable, and planet friendly. As in independent reseller, we have access to the whole market and can build customised solutions of products and services from any supplier in the world.