Power up with electric vehicle charging
Futureproof your business with the best electric vehicle charging solution
Growth
More than 265,000 battery-electric cars were registered in 2022, a growth of 40% on 2021.
Private
The majority of EV charging points in the UK are operated by private companies – as of October 2020, private companies accounted for nearly 80% of all public EV charging points in the UK.
Public
The UK Government has set a target to install more than 15,000 public EV charging points by 2024 – part of the Government's strategy to reduce emissions from transport
Helping you Discover
the
Best
EV
Charg
ing
Network
Get set for electric vehicle charging
With electric vehicle (EV) sales rising and government mandates to phase out sales of internal combustion engine (ICE) cars looming, the EV charging (EVC) market is becoming increasingly saturated. This makes selecting the best EVC network for you more complex – both in terms of systems and charging options.
At Commercial, we recognise the pivotal role that a well-designed and accessible EV charging network plays in accelerating the transition to sustainable transportation. Our consultancy-led support extends beyond energy storage to encompass comprehensive guidance in navigating the intricate landscape of EV charging solutions.
Leveraging our expertise in energy infrastructure and sustainable technologies, we collaborate with clients to identify the optimal EVC network tailored to their needs. From fast-charging systems to intelligent network management, our commitment to sustainability ensures that the chosen solution not only meets your charging demands but also contributes to a cleaner environment. As the EV market continues its upward trajectory, Commercial stands as your dedicated partner, simplifying the path towards a seamless and eco-conscious electric driving experience.
Plug in to the best options
 By working with us, we can consult with you about the options available, ensuring that your EVC network matches your needs.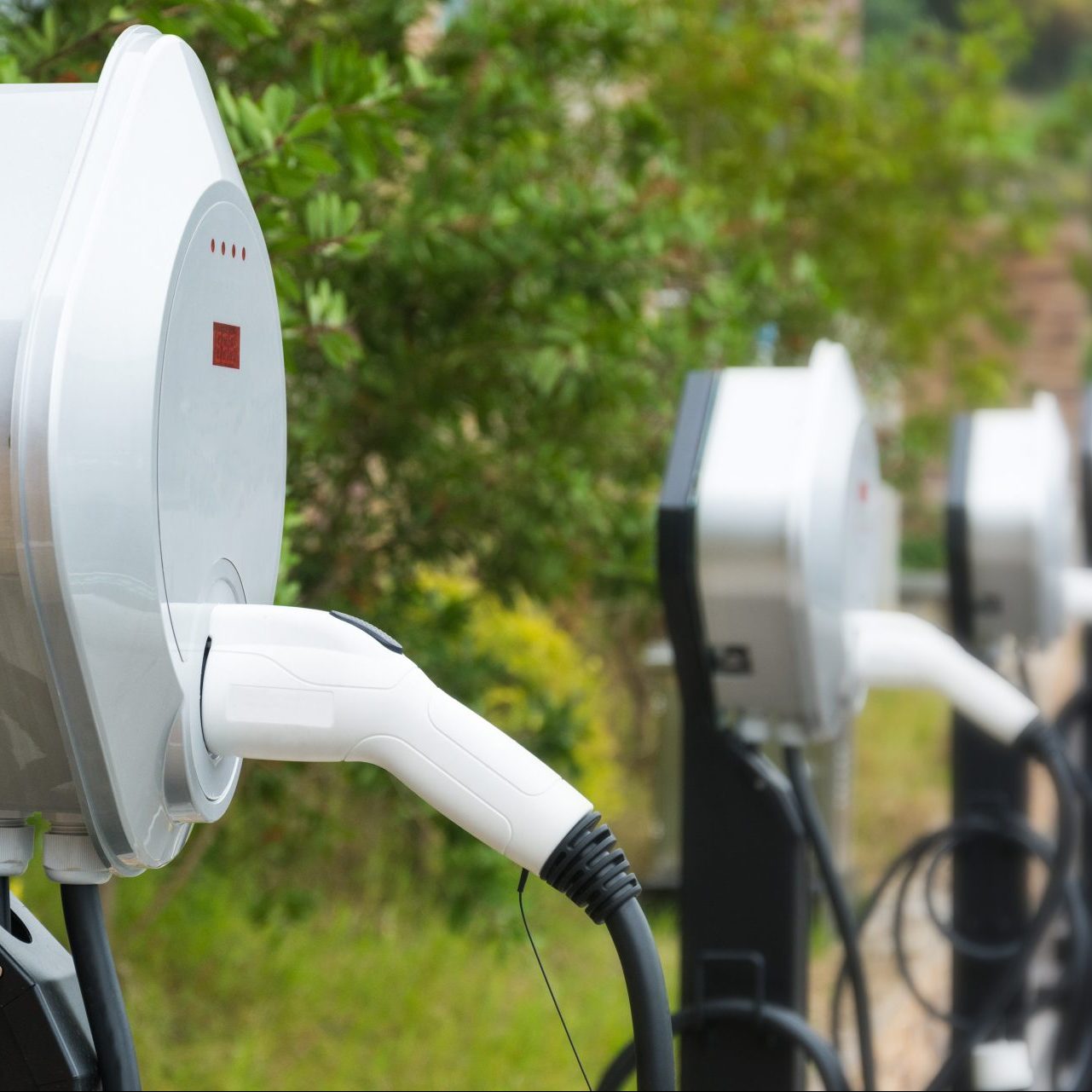 We deliver customised and efficient electric vehicle charging installations that go beyond a one-size-fits-all approach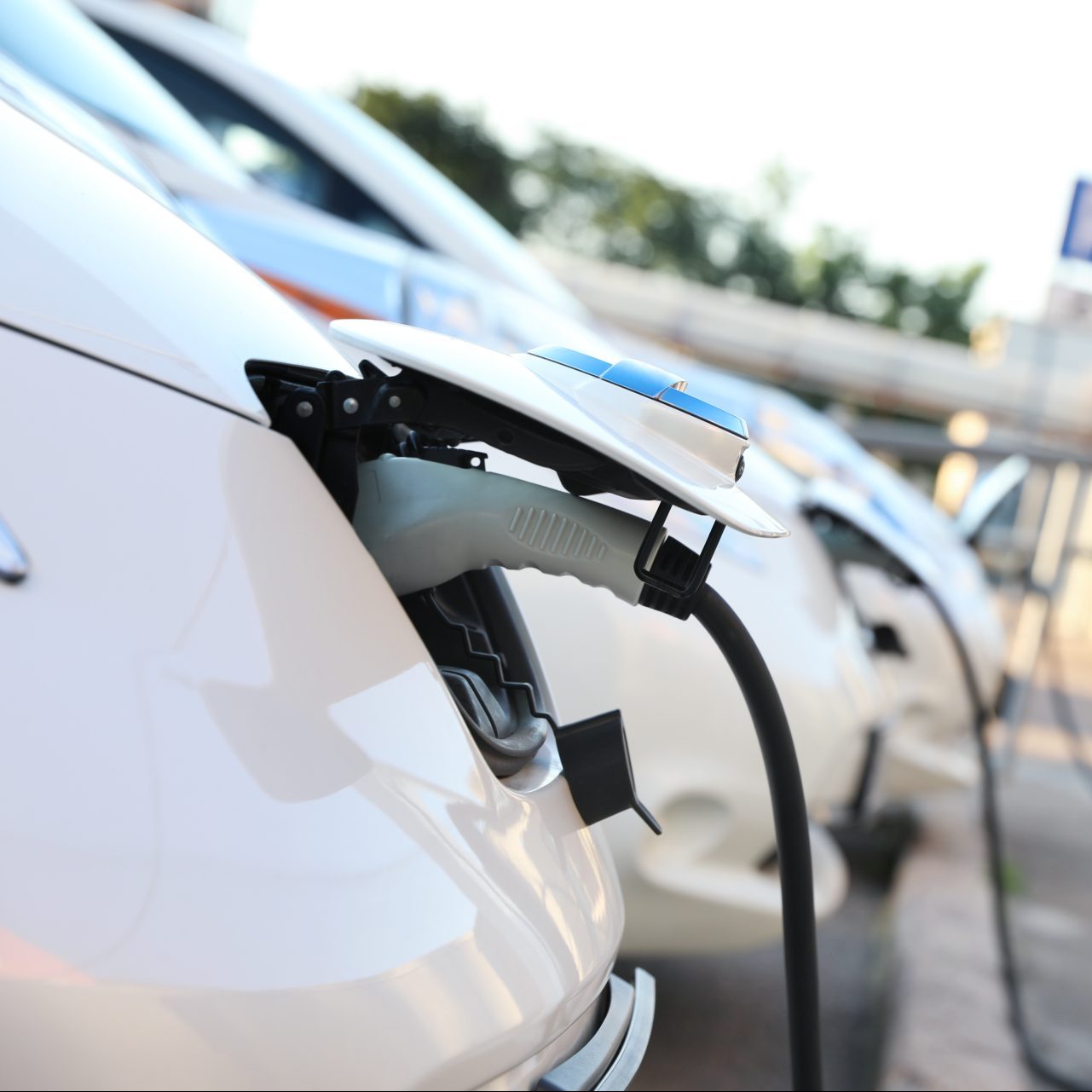 Ease of use
Designed to make sure your users have access to the chargers with reduced downtime and that they can pay easily.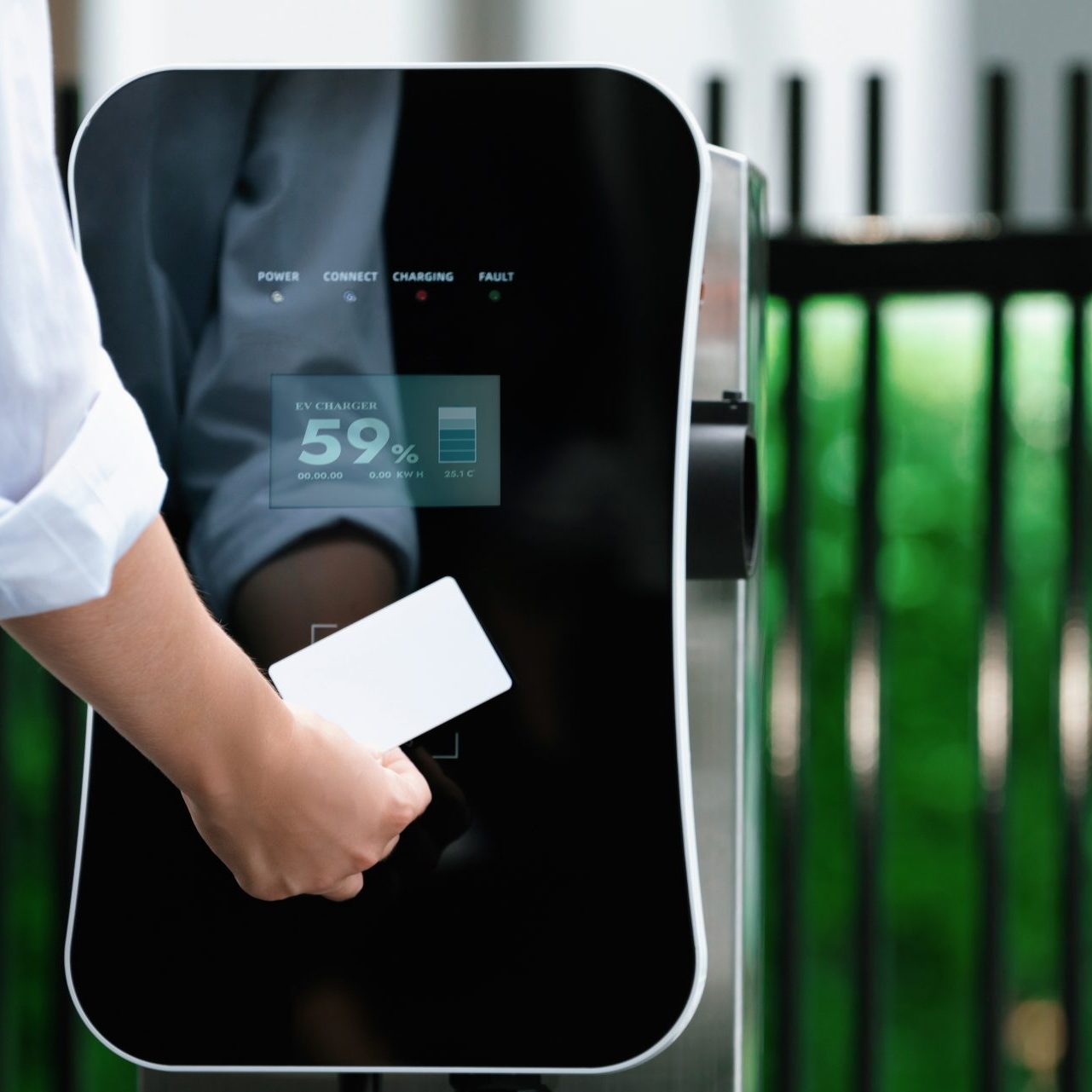 Revenue sorted
We'll ensure that your EV charging network is set up to collect the revenue for the services you provide.
There are a number of challenges for organisations considering EVC solutions:
New territory
Understanding the technical and practical aspects of EVC can make it challenging to navigate the range of products and services. Our skilled experts take away the hassle and ensure the best solution for your needs.
Hard to find experts
As a relatively new market, the demand for skilled professionals in the industry is high, which can lead to a shortage of available consultants and installers.
Changing regulations
EVC is subject to a range of regulations and standards, which can vary between regions and change over time. We stay up-to-date on the latest requirements to navigate the various compliance issues so you don't have to.
Up front expense
EVC infrastructure can be expensive to install. We identify relevant grants/tax advantages that can help fund the cost of EVC systems, saving you money.
Tricky integration
Challenges with existing infrastructure, such as electrical systems or building designs, need to be considered when installing EVC stations. Our consultative support can ensure that the charging stations are integrated effectively and without disrupting existing systems.
Click now for Commercial's expert advice and supercharge your business growth.
Request a call
Contact us today
Don't just take
our word for it…
Commercial deliver. We are fortunate to work with some amazing partners. Here are some examples of great things we hear every day.
The team at Skanska were impressed by Commercial's plans and execution in creating our head office EV charging infrastructure, which we have now rolled out to additional sites across the UK. Commercial won a competitive tender due to their wraparound service, covering design, implementation, and service of over 100 charge points of varying capacity. They delivered their solution, including all hardware and software installation and management, on time and within budget.
Go Electric with Confidence
Guidance grounded in experience
As experienced professionals, we have a deep understanding of the EV industry and the latest technologies, ensuring that your project is completed to the highest standards.
We know. We're transitioning to electric too.

We work closely with you to develop customised solutions that meet your specific needs and budgets.

From design to installation and ongoing maintenance, we manage every aspect of the project to ensure a smooth and hassle-free experience.

Our expertise in the industry and strong relationships with top suppliers means we provide cost-effective solutions without compromising on quality.

We design solutions with the future in mind, ensuring that your EVC network is ready to meet the needs of tomorrow's EV drivers.
300,000 Chargers needed in the UK by 2030
No.3 UK's third highest no. of electric vehicles in Europe in 2020, at 11.8%
Our Expertise Delivers Results
Preparing for the transition
From 2030, sales of ICE (Internal Combustion Engine) cars will be banned in the UK. It's vital that you are prepared and have the necessary infrastructure in place to enable you to meet this transition. Now's the time to make a plan.
Offset costs with revenue
Organisations can help offset soaring energy costs by charging staff and visitors to use their charging points. This enables you to generate profit from installing EVC stations, improving the overall investment case.
Reduce Scope 3 emissions
Installing EVC to encourage uptake of EVs amongst staff is one of the simpler ways of reducing your company's business travel and commuting emissions, as you are more in control of it. Increased EV uptake amongst staff can reduce your Scope 3 emissions too, and with sustainability reporting becoming increasingly required, installing EVC can help your organisation stay ahead of the ever-changing environmental legislative landscape.
Fast tech
Fast charging technology is an innovation that allows electric vehicle batteries to charge more quickly, reducing charging time from hours to minutes. This technology is becoming more widespread.
Two-way benefits
Bidirectional charging is a technology that allows electric vehicles to not only charge their batteries but also feed energy back to the grid. This technology could potentially enable electric vehicles to be used as a storage solution for renewable energy.
Safe transactions
Blockchain technology is being explored as a way to make electric vehicle charging more secure and efficient. By using blockchain, charging transactions can be verified and recorded in a decentralised ledger, reducing the risk of fraud and increasing transparency.
Make informed decisions – click here for Commercial's expert advice.



Don't just take
our word for it…
Commercial deliver. We are fortunate to work with some amazing partners. Here are some examples of great things we hear every day.
The Tesco procurement team have been delighted with the way Commercial share our desire to entrench sustainability into our supply chain – we really are kindred spirits. Our ethical and sustainability policies are of paramount importance to our reputation and the Commercial team reviewed and approved all products in a short timeframe. Commercial are already committed to the ETI base code and are working on achieving EcoVadis accreditation for all suppliers on the Tesco account.
The new Walsall Housing Group office is a fantastic, fresh and modern workplace thanks to the wonderful work of the Commercial interiors team. They created a steering group to work alongside us to understand our demands and held regular meetings during the design process to keep us informed of the progress. Our desire was for a more collaborative space, with meeting booths and one-to-one seating, rather than traditional desks – and they delivered a fantastic final fit-out over the full four-floor building.
Each year, Commercial supplies accessory packs to graduate trainees at a leading accountancy firm, which are then picked, packed, and delivered to their home addresses by the Commercial Foundation. This not only guarantees that every new employee has the necessary equipment to be productive from their first day but also allows their IT team to focus on other responsibilities. Collaborating with the Commercial Foundation generates substantial social value returns on investment for the firm and contributes to improving the lives of the Foundation's volunteers.
Wollens have enjoyed a long-standing and fruitful partnership with Commercial because they are always introducing innovations and improvements to our IT environment. As the threat of cyber-attacks increases it was vital that we strengthened our capabilities for dealing with a ransomware attack with a cloud-based backup solution. Our solution means data cannot be altered or deleted, giving us a crucial way of recovering data to minimise any potential downtime and financial losses
Working with Commercial for our branded materials has proved to be effective and collaborative. The team is efficient and they listen to requests for improvements. Commercial has made branded goods simple.
As E-commerce in retail continues to grow, Commercial's stock-management and fulfilment expertise has allowed a leading UK retailer to free huge amounts of warehouse space. Commercial took on the stocking of our employee uniform, transferring to a new supplier with the management of the supply being consolidated into their existing supply accounts. Not only did this free vital space in their distribution centre, the consolidated supply of all GNFR delivered significant delivery cost savings.
At JoJo Maman Bébé we are happy to work with the Commercial Foundation and support inspiring work they do to help disadvantaged young adults. Like us, the Foundation are a B Corp certified organisation that is proven to put purpose ahead of profits. We have enjoyed working with their volunteers to help with a mug-making activity. We are now working alongside them to create an introduction gift for our new employees, these include printed mugs, pens and notebooks.
Frequently Asked Questions
Here are a few handy things to know when you're researching EV charging.
What are the benefits of using an ESG Consultancy Service for EVC solutions in the UK?
This route can provide a range of benefits for EVC solutions. These include access to expert advice and industry knowledge, the ability to obtain competitive quotes and assistance with finding the most suitable financing and energy solution for your project. In addition, they can also help to identify potential grant funding opportunities.
What are the environmental benefits of using an ESG Consultancy Service?
By choosing to work with Commercial, you can be sure that you are taking a responsible approach to creating an EVC solution. This includes the use of green energy sources, the adoption of sustainable practices and the integration of renewable energy technologies into the project.
Are there any grants or funding available for EV Charging solutions?
Depending on the size and scope of your project, there may be grants or other forms of funding available for EVC solutions.
The Commercial team can help to identify and access the most suitable funding options for your project. These could include grants, loans, or other forms of funding.
How do I ensure I get the most competitive quotes when using an ESG Consultancy Service?
The Commercial team can help to obtain competitive quotes from a range of suppliers, all of whom must satisfy our ethical trading criteria. We can also provide advice and guidance on the most suitable suppliers and technologies for your project.
How can an ESG Consultancy Service help me to create an EVC solution?
As an ESG specialist, Commercial can help to create an EVC solution by providing expert advice and guidance on all aspects of the project. This can include helping to evaluate and select the right EVC equipment, mapping the best route to access the necessary infrastructure, and assisting with the overall project management.
What advice can an ESG Consultancy Service provide on EVC solutions?
Because of our EVC and sustainability expertise, Commercial can provide advice on all aspects of EVC solutions. This includes helping to evaluate and select the best equipment and technology, mapping the most efficient route for access to the necessary infrastructure, and providing guidance on the most suitable financing and energy solution for your project.
What energy sources can be used to power an EVC solution?
Depending on the project, a variety of energy sources can be used to power an EVC solution. These could include green energy sources such as solar, wind, or other renewable sources.
What other benefits can I expect when using an ESG Consultancy Service?
As well as access to expert advice and industry knowledge, Commercial can also provide assistance with project management and the identification of potential grant funding opportunities. We can also introduce to many other areas of our team's expertise to support your broader sustainability and fleet goals.
EXPLORE OUR SERVICES
Other areas of interest
We offer more than just software support: our specialists are here to maximise the potential of your business, enhance efficiency, and create a smarter, safer business environment for you.

Energy Storage
Unlock the power of energy storage for your business. Our innovative solutions provide efficient and sustainable ways to store and manage energy, reducing costs and enhancing reliability.

Renewable Energy
Embrace clean and renewable energy for your business with our sustainable solutions. We offer tailored strategies and technologies to help you transition to renewable energy sources.

Power Reduction
Unlock savings and sustainability with our business power reduction solutions. Our cutting-edge technologies minimise energy consumption, reducing your environmental footprint and operational expenses.
At Commercial, customer safety and data security are paramount.
That's why we utilise one-time passwords (OTP) to verify email addresses and ensure a secure user experience.
When communicating with us via our website,  you'll receive a unique OTP via email, which acts as a temporary code to confirm your identity.
This additional layer of authentication safeguards against unauthorised access and protects your personal information from potential threats. By implementing OTP verification, we maintain the highest standards of confidentiality, providing our valued customers with peace of mind and a safe environment for their online interactions.
Your trust is our priority, and we are committed to upholding the utmost security measures to protect your data at every step.
Send our Sustainable Solutions team a message