Managed services 'always on' expertise
Proactive, scalable support, across all your IT environments, from experts in the field.
Specialists on tap
Technical support services that deliver success
We're no strangers to providing seamless managed services and support to our clients – it's been a part of our core IT offering since 2003. From this page you'll be able to discover more about each of the four managed services packages we provide: Cloud & Datacentre, Modern Workplace, Cyber Security, and Digital Workspace.
By partnering with us you'll be receiving industry leading support – and we'll develop and maintain a detailed knowledge of your business to build lasting relationships, across all levels. Our flexible approach means that we cater for businesses of all shapes and sizes, that span many sectors throughout the UK and beyond. Our packages can be tailored too – ranging from small tactical post-project support, through to fully outsourced managed services where we provide the full IT departmental function of your business including dedicated onsite teams.
We manage IT
We provide professional, managed IT services that allow businesses to focus on their core strengths and leave IT to us. Our team of experts can design, secure, and maintain cutting–edge IT solutions to ensure that your business is always up to date. With our comprehensive range of services, you can trust us to provide the best support at all times.
Cloud & Datacentre
Unleash the power of cloud computing and ensure an always available and reliable datacentre infrastructure.
Cyber Security
We can safeguard your organisation's digital assets with comprehensive and proactive cyber security solutions.
Digital Workspace
Why not streamline your operations with a smart and collaborative digital workspace tailored to your unique needs.
Modern Workplace
You could empower your workforce with cutting-edge technologies for seamless collaboration.
You can put your trust in us
When working with us, you will not only have access to a carefully selected team of certified IT professionals and experts, but to a host of well–known and trusted partners.
Our partners include leading vendors of hardware, software, cloud and datacentre services, as well as security, telecoms, and networking solutions. In addition to the exceptional support services provided by our experts, having access to these well–established partnerships ensures that you will always have access to the most current and secure technologies available.
Ultimately, having access to our team of certified professionals and valuable technology partnerships will not only increase the efficiency and effectiveness of your operations, but also help you stay on the cutting edge of technology.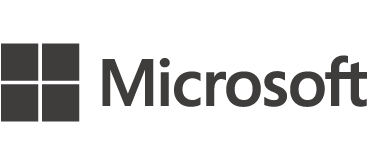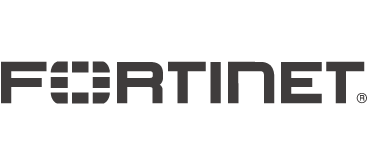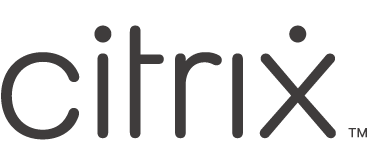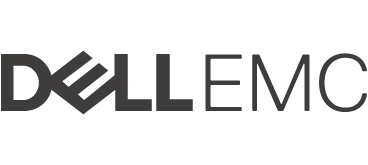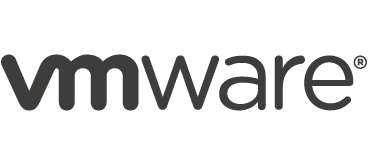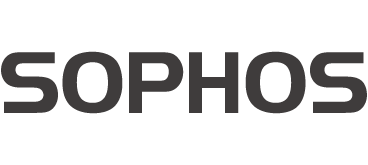 SCOPE OF SERVICES
We take a partnership approach to working with our clients: your business is our business
It's all about understanding your organisation, meeting its challenges and helping to drive success. We do this through our commitment to excellent service delivery. So, whichever aspect of our managed services you need, here's what you can expect.

24/7 Support
Our proactive Network Operations Centre (NOC) provides 24×7 P1 L1 to L3 support services to ensure all issues are handled in a timely manner.

Governance
Our service delivery and technical account
management services give your business ongoing access to operational, technical governance, and strategic advice.

Part of your team
We can act as an extension of your team through escalated NOC support services, plus provide nationwide onsite support through our field engineering teams.

Excellence
All in all, it adds up to service excellence, delivering cost optimisation and driving efficiencies within your IT environment.




A range of support
When you choose our Managed Services you can rest assured we have the solutions to meet your needs.
Click here to build a solid foundation with Commercial's expert advice.
Request a call
Contact us today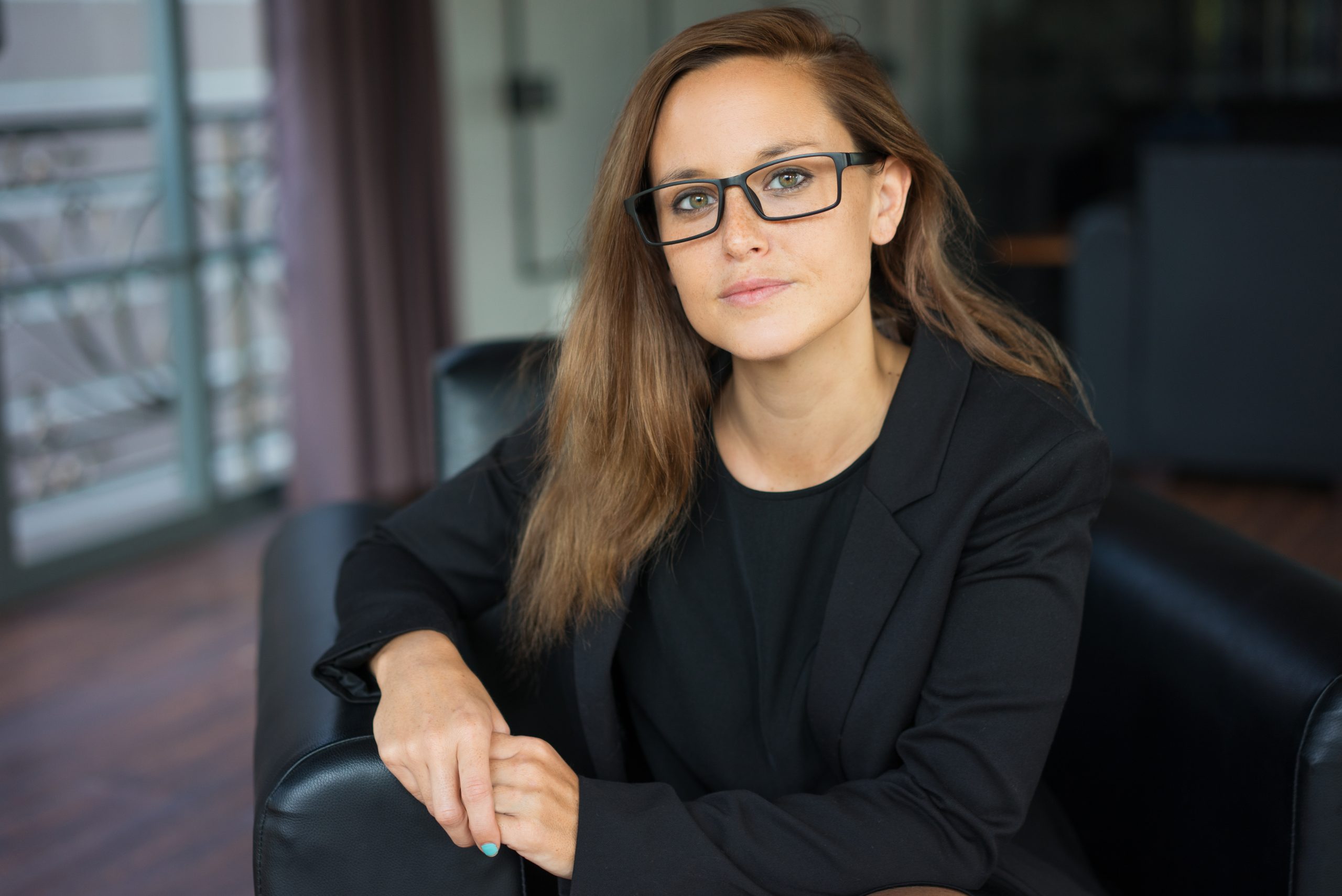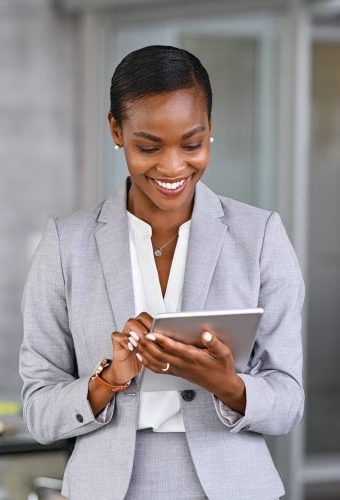 NOC
Round the clock support
Our NOC covers L1 to L3 support with experienced and certified teams who work to stringent SLAs and KPIs.
We provide ITIL aligned ITSM platform and practices including Incident, Problem, Change and Service Request categories. The team covers all aspects of Managed Services support from:
Cloud & Datacentre
Modern Workplace
Cyber Security
Digital Workspace
PROACTIVE MANAGEMENT & UPDATING
Always up to date
We'll provide regular scheduled patching of all devices within your environment, from Cloud & Datacentre through to user devices in the Modern Workplace, to ensure that you are always up to date.
It's crucial to stay on top of regular scheduled firmware updating of all devices and appliances within your environment to ensure that you are never at risk and maintain the supported versions. In addition, we provide regular scheduled software updating ranging from:
Operating Systems to core systems such as Exchange and SQL, to ensure a secure and stable environment.
Windows Image Maintenance & Deployment: regular updates and releases of new Windows 10/11 builds and images to be deployed via M365, Configuration Manager, AVD and Citrix platforms.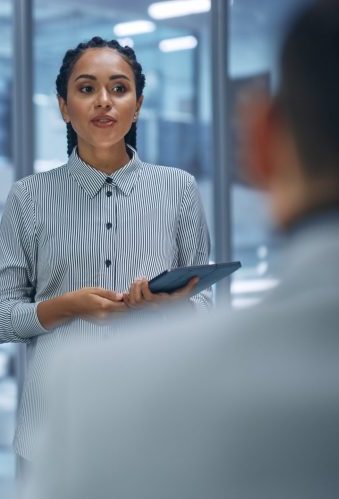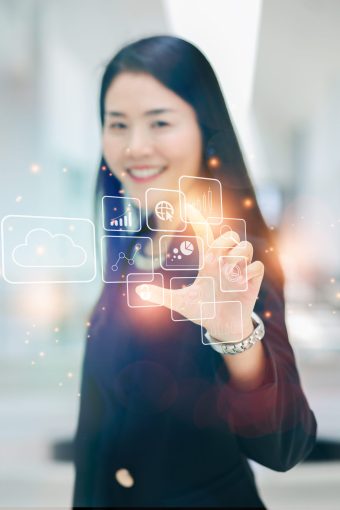 PROACTIVE CYBER SECURITY MONITORING
Keeping systems secure
We provide proactive cyber security agents deployed throughout your environment via a range of tooling to constantly check for threats.
This means we can quarantine files, data and devices when required, as well as providing security auditing and reporting services.
Protection

Effectively identify suspicious activity and stop potential threats before they become real issues.

Performance

Proactive monitoring can ensure that networks and systems are optimised and interruptions minimised.

 

Compliance

Meet and adhere to the industry regulatory and compliance standards, reducing risk.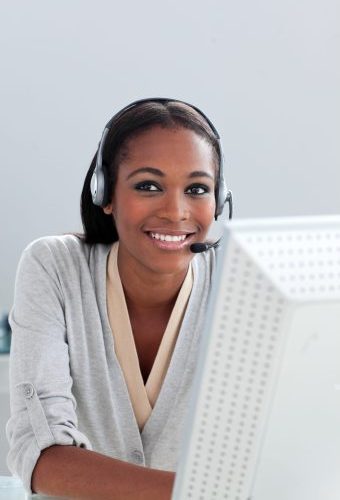 PROACTIVE MONITORING & ALERTING
Nipping issues in the bud
By providing proactive monitoring and alerting agents deployed within your environment to gather technical data and information regarding the health, capacity and performance of your IT environment.
We can identify and resolve issues quickly, efficiently and often before it becomes an issue.
Uptime

Proactive monitoring and alerting ensures issues are identified and remedied quickly, increasing uptime.

Lower costs

By addressing potential problems before they cause problems, operational costs can be reduced.

Customer service

Identifying and remedying issues that could affect customer service, improves customer satisfaction.
ONSITE SUPPORT
In the UK and beyond
Experienced and certified Field Engineering teams providing onsite support, floorwalking, break/fix and assist in major project deployments or simply providing cover for your onsite teams during a busy period.
This frees up time for your employees to get involved in business-affecting IT projects.
Troubleshooting

Our field engineers are on the spot to deal with hardware or software issues.

Installation

Installation and configuration of new equipment or hardware upgrades.

Training

Where needed, we'll provide training on the use of newly implemented systems.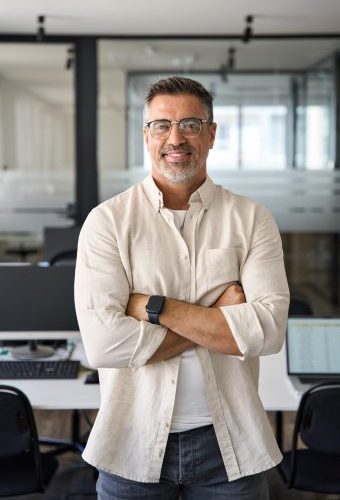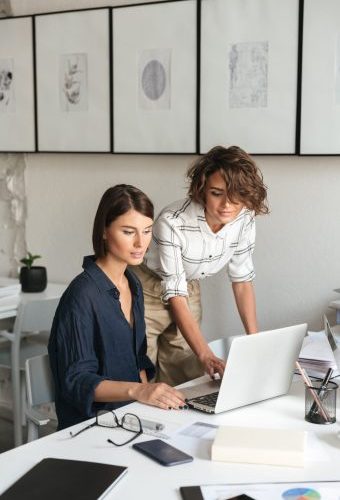 APPLICATION PACKAGING & DEPLOYMENT
Easy to deploy
By creating a "package" or installation that contains the necessary executable files, configuration files, scripts and other components needed to install and/or execute an application, deployment and management is fast and consistent throughout your organisation.
We provide this service via InTune, Configuration Manager, AVD and Citrix.
In short, regular updating of software packages ensures a consistent suite of applications throughout the business that can be easily deployed and withdrawn as and when required.
Streamlined

Streamline your IT operations by allowing installations and updates to be performed in a single step.

Productivity

Quick access to the latest applications on desktops and laptops without manual interventions.

Saving

Save the time and effort of building and managing the software deployment infrastructure yourselves.
BACKUP & DISASTER RECOVERY
Rapid & reliable restoration
We leave nothing to chance, providing regular scheduled backup testing and restoration of critical data, applications and systems. This ensures that, when needed, you are able to recover your data, applications and systems in a timely manner and continue working successfully.
In addition, providing regular scheduled Disaster Recovery (DR) bubble testing and full recovery testing of platforms and systems means that when a DR scenario occurs, your systems and processes are recovered without a moment wasted.
Continuity

Disaster recovery services help ensure that a business remains operational by providing fail-safes for mission-critical data.

Productivity

Minimise the downtime caused by a disaster, and employees can stay productive and focused on their jobs.

Compliance

In regulated industries, a reliable backup and disaster recovery solution is essential for staying compliant with auditing and security policies.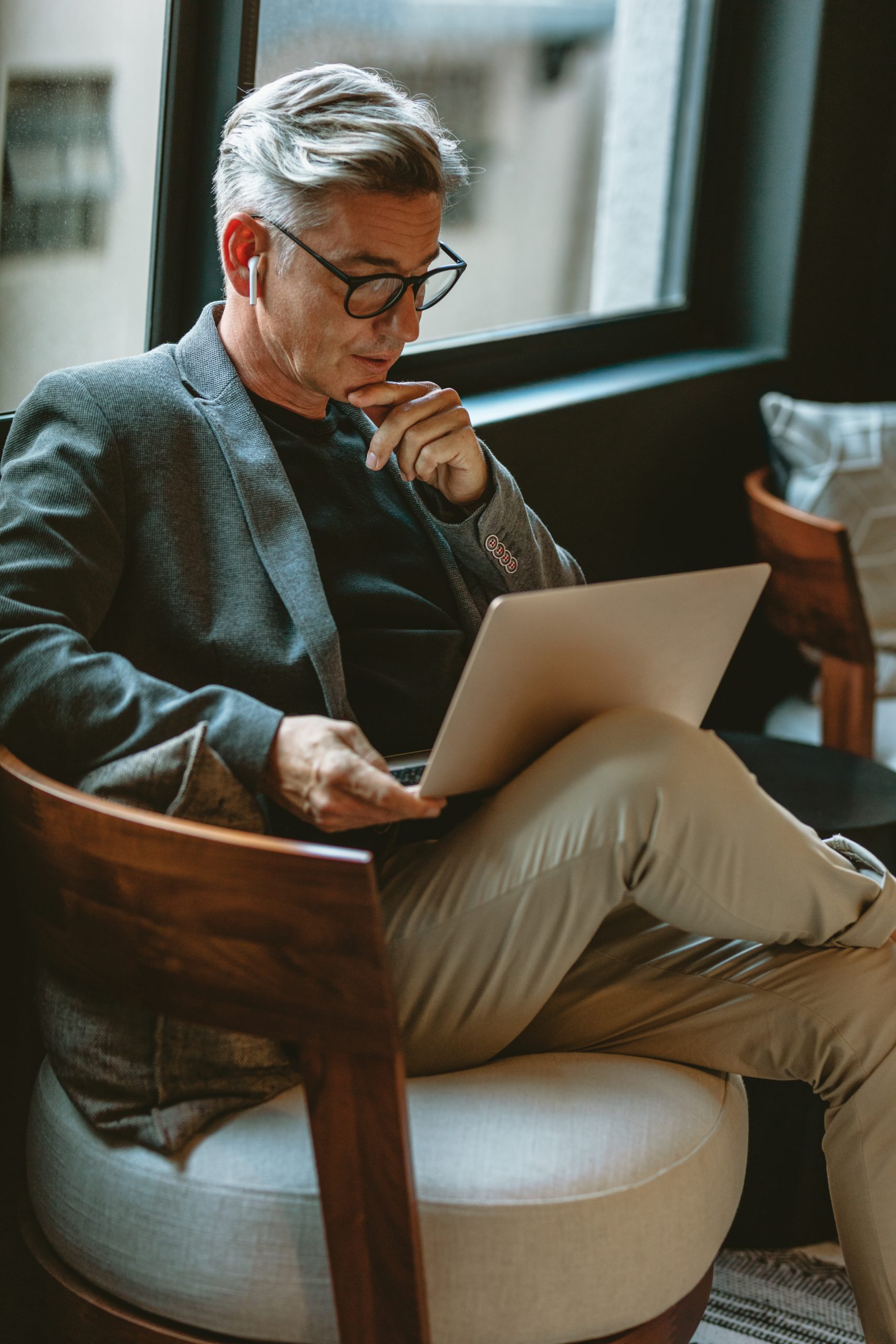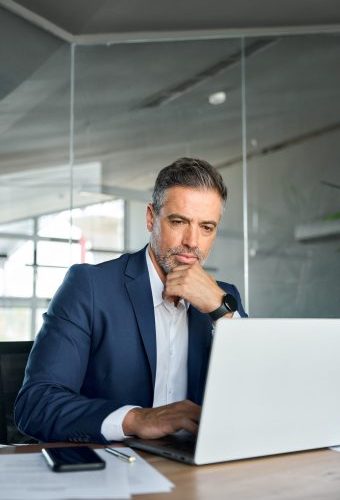 Health Check Services
Regularly assessing value and suitability
We provide ongoing regular cost management and optimisation services to ensure that the technology you use is the most efficient.
This is alongside ongoing regular health checks to ensure that all your environments are up-to-date and compliant with the organisational standards set out in the initial designs.
Performance

Identify elements that could be impacting system performance so they can be rectified swiftly.

Cost saving

Proactively addressing any potential issues before they escalate can save the cost of repair or downtime.

Protection

System health checks can improve the overall defences of the system, by detecting vulnerabilities.
Tailored services
We offer a range of services and tailored solutions for a range of different sectors and industries, including retail, healthcare, government, education, technology, tourism, charity, insurance, police, financial, legal, and manufacturing..
Healthcare
Services in the healthcare industry including electronic health record management, telemedicine, and secure patient data storage.
Government
Managed IT services in the government sector including network security, website management, and cyber threat detection.
Education
Services in the education industry including network and device management, email and communication systems, and online learning platforms.
Technology
Services in the technology industry including software development, cloud computing, and security consulting.
Retail
IT services in the retail industry include point-of-sale systems, network infrastructure, and inventory management software.
Tourism
Managed IT services in the tourism industry including website design and maintenance, booking systems, and mobile app development.
Charity
Services in the charity sector including donor management systems, online donation platforms, and website design and maintenance.
Insurance
Managed IT services in the insurance industry including claims management software, network security, and data analysis tools.
Police
Managed IT services in the police sector including database management, mobile device management, and forensic software.
Financial
Managed IT services in the financial industry including accounting software, cloud storage and backup, and compliance and risk management solutions.
Legal
IT services in the legal industry including document and records management software, email archiving and eDiscovery tools, and case management systems.
Manufacturing
Services in the manufacturing industry include supply chain management software, manufacturing intelligence and predictive analytics, and industrial automation and control systems.



Don't just take
our word for it…
Commercial deliver. We are fortunate to work with some amazing partners. Here are some examples of great things we hear every day.
Commercial are key partners of Pittville School, providing comprehensive, reliable and secure IT infrastructure and expertise, giving the school expert digital capabilities. We benefit from site monitoring and support from Commercial's Network Operations Centre and full monthly reporting and key service metrics. The onsite staff have become a key part of the school community, providing the expertise and support we need to deliver fantastic digital teaching solutions to staff and students.
There innovative approach of the Commercial team helped Crew Clothing to transform our in-store environment, providing a fresh and modern look at POS advertising. Their smart technologies team installed a 65inch digital display, linked to a content management system that we control to update daily, giving us fresh content each day. This has given our in-store teams the flexibility to adapt sales campaigns and advertising based on a number of situations, giving us a transformed in-store experience for our customers.
The Commercial managed service team and our dedicated on-site engineer were invaluable to us when our school was the victim of a cyber-attack that encrypted all our IT systems. The team rebuilt our IT system from scratch, working hand-in-glove with cyber insurance to provide the service we need to restore functionality to our teachers and pupils. The team – and our engineer especially – were fantastic, they supported us, gave honest feedback and provided the expertise we needed at an incredibly difficult time.
Children's Hospice South West (CHSW) has chosen Commercial as its ideal IT partner. They provide comprehensive on-site and specialised remote support, instilling confidence in our end users and critical care departments. This enables our senior IT team to concentrate on IT strategy and cybersecurity. Commercial has made significant enhancements in IT governance, compliance, and security delivery, resulting in a system that instills confidence in every end user.
Barcan & Kirby decided to switch our managed IT service provider as prior to working with Commercial we felt we weren't achieving the most from our agreement – we are now! Commercial now manage our onsite resource, backed up by support from their remote network operations centre, adhering to strict SLAs on response and ticket resolutions. We are already achieving savings on our cloud spend and have started work on a long-term three-to-five year IT roadmap that will transform our IT environment.
The Tesco procurement team have been delighted with the way Commercial share our desire to entrench sustainability into our supply chain – we really are kindred spirits. Our ethical and sustainability policies are of paramount importance to our reputation and the Commercial team reviewed and approved all products in a short timeframe. Commercial are already committed to the ETI base code and are working on achieving EcoVadis accreditation for all suppliers on the Tesco account.
The new Walsall Housing Group office is a fantastic, fresh and modern workplace thanks to the wonderful work of the Commercial interiors team. They created a steering group to work alongside us to understand our demands and held regular meetings during the design process to keep us informed of the progress. Our desire was for a more collaborative space, with meeting booths and one-to-one seating, rather than traditional desks – and they delivered a fantastic final fit-out over the full four-floor building.
Each year, Commercial supplies accessory packs to graduate trainees at a leading accountancy firm, which are then picked, packed, and delivered to their home addresses by the Commercial Foundation. This not only guarantees that every new employee has the necessary equipment to be productive from their first day but also allows their IT team to focus on other responsibilities. Collaborating with the Commercial Foundation generates substantial social value returns on investment for the firm and contributes to improving the lives of the Foundation's volunteers.
Wollens have enjoyed a long-standing and fruitful partnership with Commercial because they are always introducing innovations and improvements to our IT environment. As the threat of cyber-attacks increases it was vital that we strengthened our capabilities for dealing with a ransomware attack with a cloud-based backup solution. Our solution means data cannot be altered or deleted, giving us a crucial way of recovering data to minimise any potential downtime and financial losses
Working with Commercial for our branded materials has proved to be effective and collaborative. The team is efficient and they listen to requests for improvements. Commercial has made branded goods simple.
outsourcing to the experts
Managed service areas
We specialise in providing outsourcing solutions to help businesses thrive in various managed service areas. We understand the challenges and complexities involved in managing critical aspects of your organisation, which is why we offer our expertise and support to lighten the load and drive your success.
Within our website, you'll find detailed information about the various managed service areas we cover. We provide insights into our approach, methodologies, and the benefits of partnering with us. Explore our range of services, discover how we can optimise your operations, and learn how our customised solutions can propel your business forward.
Delve into the world of managed service areas on our website, explore our capabilities, and take the first step towards unlocking new levels of efficiency, productivity, and success for your organisation. Partner with us and experience the difference that outsourcing to the experts can make.

Modern Workplace
Keeping up with the speed of change means more technologies, and that can add up to a significant amount of time to manage. We can set you up for success by handling the creation, customisation, administration, and maintenance of modern workplace technologies, such as Microsoft 365, Azure Virtual Desktop, Citrix, and Remote Desktop Services.

Cloud & Datacentre
Creating and maintaining a reliable cloud and datacentre system is crucial. As employees continue to work remotely, outsourcing the extensive task of constructing and preserving a top-notch IT infrastructure becomes essential to ensure seamless access to all the necessary technology for business operations.

Cyber Security
Entrust the paramount safety and security of your esteemed organisation to our team of dedicated specialists who will maintain it continuously, ensuring that all systems are consistently updated, optimised for efficiency, meticulously verified for reliability and primed for the ever-evolving threat landscape.

Digital Workspace
By leveraging our expertise and entrusting the responsibility of your digital workspace to our capable team, you liberate yourself from the burdensome tasks of procuring, installing, customising, and independently managing your digital office systems. Our collaborative approach empowers you to focus on your core business activities while reaping the benefits.
Send our Managed Services team a message
our top-of-the-line Managed IT Services
In today's fast-paced and digitally-driven world, a robust and efficient IT infrastructure is essential for businesses to thrive. However, managing complex IT systems can be challenging and resource-intensive. This is where our Managed IT Services come to the rescue, offering you a seamless, cost-effective, and hassle-free IT management experience.

Co-founder and managing director
At Commercial, customer safety and data security are paramount.
That's why we utilise one-time passwords (OTP) to verify email addresses and ensure a secure user experience.
When communicating with us via our website,  you'll receive a unique OTP via email, which acts as a temporary code to confirm your identity.
This additional layer of authentication safeguards against unauthorised access and protects your personal information from potential threats. By implementing OTP verification, we maintain the highest standards of confidentiality, providing our valued customers with peace of mind and a safe environment for their online interactions.
Your trust is our priority, and we are committed to upholding the utmost security measures to protect your data at every step.
Send our Managed Services team a message