Creating uniforms that suit your brand and people.
87% of employees find uniforms to be more comfortable than their own clothes.
75% of employers say uniforms help to promote their brand.
58% of employees said wearing a uniform made them feel more professional and proud of their job
75% of employees feel embarrassed when wearing ill-fitting uniforms.
CLOTHING YOUR BRAND
We believe uniforms should look good, feel great and be ethically sourced.
There's a lot to consider when choosing the right uniform for your organisation. It must reflect your brand identity and be practical too.
That doesn't just mean being comfortable, durable and easy to clean. Clothing also needs to suit the wearer's work activities, whether they are front of house or on the factory floor, and be sympathetic to the diversity of colleagues who wear them.
You should feel comfortable about how the garments are produced too. For years, Commercial has been committed to ethical trade initiatives. It's about protecting your interests, and those of every community in our interconnected supply chain.
OVERCOMING YOUR CLOTHING CHALLENGES
We'll take you on a journey from concept to launch
Our expert team brings more than 20 years of experience creating clothing ranges for clients, to guide you every step of the way.
We're here to listen and understand your uniform and clothing objectives, then guide you from initial design and sampling to fully supported wearer trials. We can also provide bespoke design services, working with trusted manufacturers.
Our clients range from retailers to hotels and car dealerships. Every commission is different, but these are the five most common challenges we solve for clients.
Too much choice
Faced with hundreds of options that are hard to tell apart, an experienced guide is needed.
Supply chain
Throughout the industry, there is concern that the workers who make garments are treated fairly. Commercial is a member of the Ethical Trade Initiative, EcoVadis Gold and assessed internationally for our ethical and sustainable standards.
Quality control
Clients need to have confidence that the garment seen on screen will be the same as the one you receive. Commercial has trusted partnerships with leading workwear manufacturers.
Lead times
Delays could cause business disruption, so meticulous planning and reliable partners are essential.
Stock availability
For business-critical items we provide clients with a fully stocked solution, alongside clothing on demand services and next-day delivery.
Ready to make confident decisions? Click now for Commercial's expert advice.
Request a call
Contact us today
Don't just take
our word for it…
Commercial deliver. We are fortunate to work with some amazing partners. Here are some examples of great things we hear every day.
The Tesco procurement team have been delighted with the way Commercial share our desire to entrench sustainability into our supply chain – we really are kindred spirits. Our ethical and sustainability policies are of paramount importance to our reputation and the Commercial team reviewed and approved all products in a short timeframe. Commercial are already committed to the ETI base code and are working on achieving EcoVadis accreditation for all suppliers on the Tesco account.
CLOTHING INNOVATIONS & INSIGHTS
Sustainability is a critical issue for the clothing industry
We're excited by the advances in fabrics and manufacturing that are reducing impacts on the environment and bringing comfort – and health benefits – to wearers.
Sustainable fabrics
Increasingly, sustainable fabrics are the go-to option for organisations. Organic cottons combine comfort and durability.
Plastic waste
Plastic bottles which may have ended up in landfill are being turned into material for fabrics such as recycled polyester.
Exoskeleton technology
Wearable technology which supports posture can reduce the risk of injury and fatigue, increasingly used within manufacturing and distribution industries.
Wearable technology
Clothing fitted with sensors that record respiration, heartrate, and physical activity, can provide data to improve ways of working that will reduce strain and injury.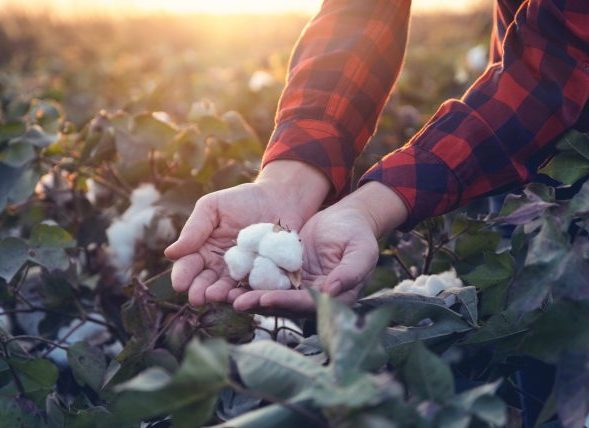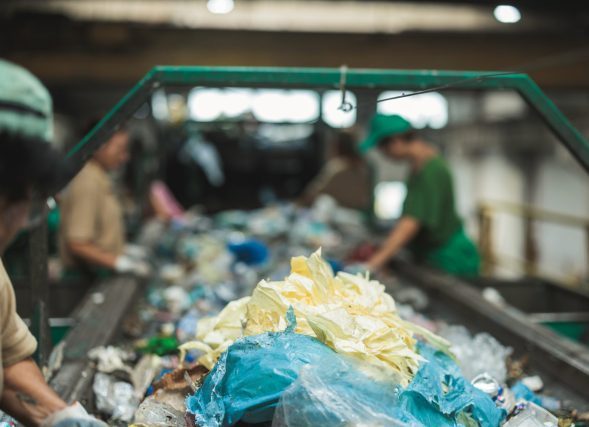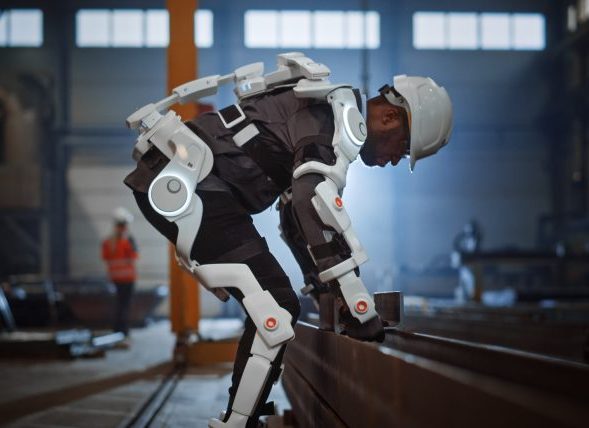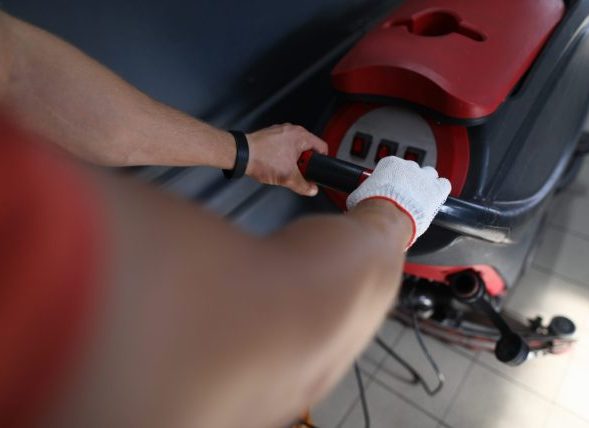 Clothing that reflects your values
Because we work in partnership to understand your goals and values, we'll design a uniform and clothing range that reflects what matters to you most.
So, you won't just have a cohesive look, your team and brand will feel more cohesive too.
Through this partnership, we gain insights into the essence of your brand. We consider the messages you want to convey, the image you want to project, and the values that define you. Armed with this understanding, we craft a uniform and clothing range that serves as a canvas for your identity. Every stitch, colour, and detail is a deliberate reflection of what matters to you most.
This tailored approach means that your clothing isn't just a set of garments; it becomes a cohesive extension of your team and brand. When your employees don these uniforms, they're not just wearing clothes; they're embodying the spirit of your organisation.
This unity of appearance fosters a stronger sense of belonging, pride, and cohesion among your team members.
Ethical and sustainable
Your ethical and sustainable goals can be embedded into the very fabric of the garments you're looking to create.
Engagement and collaboration
If employee engagement is a priority, we can involve key stakeholders in early conversations, making the process truly collaborative.
There are lots of great reasons why clients choose Commercial to supply their workwear. By aligning your team's look with your brand's essence, we create a harmonious synergy where every member is an ambassador, not only for your company but for the ideals that drive it forward.
Working closely with you from the outset, we'll bring our imagination, blended with technical know-how and commercial savvy. The result? A true collaboration that delivers real value.
Whether you need tailored suits for sales teams, on-brand overalls for mechanics, or the stitching in of 'tax tabs' for colleagues wearing your own-brand garments, Commercial has it covered.
Trusted supplier partnerships, a highly experienced team, and a long-standing reputation for delivering business services to blue chip clients, all adds up to a relationship you can count on.
We're uncompromising in the care we take with ethical sourcing. EcoVadis ranks us in the top 5% globally, when assessed across environment, labour and human rights, ethics and sustainable recruitment.
Drawing upon new trends and innovations, our team will bring you fresh ideas, grounded in practicality while always striving to push boundaries together for the benefit of people, planet and productivity.
Join us at the forefront of innovation and sustainability
Our team is always exploring and testing new developments in clothing, to bring the most cost-effective and sustainable fabric technologies to the ideas board. That's important, so that your uniform and clothing range can evolve as your business grows.
Partnerships for ethical sourcing
Ethical supply chains and a commitment to the environment, sustainability and social value, are not considered 'trends' by the Commercial team, but the core foundation of our business – which brings value to your organisation too.
Customisation and production capabilities
We can provide bespoke design services for your project and we work with key manufacturers in the industry to ensure that all your design needs can be met before garments are produced.
Quickly and efficiently turning plans into reality
First-class project management means you'll feel listened to and looked after from day one. We continue the pace through to delivery too, holding inventory of core garments for next day delivery, with on-demand services for items which are not business critical.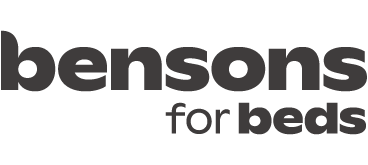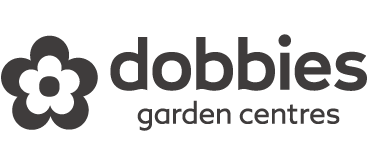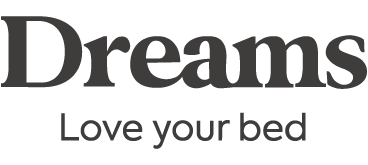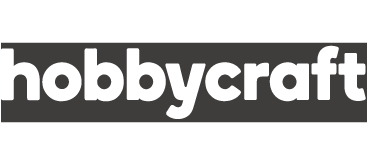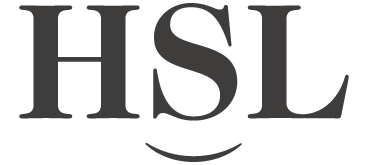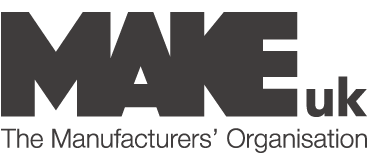 Click to access Commercial's expert advice and achieve your business goals.
Request a call
Contact us today



Don't just take
our word for it…
Commercial deliver. We are fortunate to work with some amazing partners. Here are some examples of great things we hear every day.
The new Walsall Housing Group office is a fantastic, fresh and modern workplace thanks to the wonderful work of the Commercial interiors team. They created a steering group to work alongside us to understand our demands and held regular meetings during the design process to keep us informed of the progress. Our desire was for a more collaborative space, with meeting booths and one-to-one seating, rather than traditional desks – and they delivered a fantastic final fit-out over the full four-floor building.
Each year, Commercial supplies accessory packs to graduate trainees at a leading accountancy firm, which are then picked, packed, and delivered to their home addresses by the Commercial Foundation. This not only guarantees that every new employee has the necessary equipment to be productive from their first day but also allows their IT team to focus on other responsibilities. Collaborating with the Commercial Foundation generates substantial social value returns on investment for the firm and contributes to improving the lives of the Foundation's volunteers.
Wollens have enjoyed a long-standing and fruitful partnership with Commercial because they are always introducing innovations and improvements to our IT environment. As the threat of cyber-attacks increases it was vital that we strengthened our capabilities for dealing with a ransomware attack with a cloud-based backup solution. Our solution means data cannot be altered or deleted, giving us a crucial way of recovering data to minimise any potential downtime and financial losses
Working with Commercial for our branded materials has proved to be effective and collaborative. The team is efficient and they listen to requests for improvements. Commercial has made branded goods simple.
As E-commerce in retail continues to grow, Commercial's stock-management and fulfilment expertise has allowed a leading UK retailer to free huge amounts of warehouse space. Commercial took on the stocking of our employee uniform, transferring to a new supplier with the management of the supply being consolidated into their existing supply accounts. Not only did this free vital space in their distribution centre, the consolidated supply of all GNFR delivered significant delivery cost savings.
At JoJo Maman Bébé we are happy to work with the Commercial Foundation and support inspiring work they do to help disadvantaged young adults. Like us, the Foundation are a B Corp certified organisation that is proven to put purpose ahead of profits. We have enjoyed working with their volunteers to help with a mug-making activity. We are now working alongside them to create an introduction gift for our new employees, these include printed mugs, pens and notebooks.
Frequently Asked Questions
We'd love to talk to you about your workwear clothing and uniform requirements – until then, here's some information you may find helpful.
What are the advantages of buying workwear clothing ranges for brands?
Uniforms create a cohesive and professional look for employees, help to promote brand awareness, and provide employees with comfortable and durable clothing that is designed specifically for their work environment.
How is a workwear uniform usually customised?
You may choose to add your company logo to your uniform, through embroidery or screen printing. We're happy to offer suggestions for making your uniforms truly individual, it's all part of the service.
What type of fabric is typically used for workwear uniforms?
The most common fabrics used for workwear uniforms are polyester, cotton, and nylon. We also offer clients options for organic cotton and recycled polyester for their sustainability credentials. These fabrics are typically blended for durability and comfort.
Is there a minimum order requirement?
Not generally, although for bespoke workwear solutions or bespoke pantones, we would require a minimum order of 1,000 garments.
Do you deliver internationally?
Yes, we can support clients who have colleagues overseas, to create a cohesive uniform policy that takes account of cultural and climate variations.
What kind of clothing should be included in a workwear uniform?
Depending on the type of work, your uniform might include items such as polo shirts, trousers, skirts, blouses, suits and jackets, overalls or aprons. You may also need safety items such as safety shoes, gloves, and hard hats.
How long does it take to create a workwear range of clothing?
It varies depending on the complexity of the design and the number of items that need to be customised. On average, it takes about four weeks to design and produce a workwear uniform.
How often should a workwear uniform be replaced?
The frequency of replacement depends on the type of work and the wear and tear of the garments. Generally, we recommend that uniforms should be replaced every six months to one year.
How long does it take to receive an order?
Once we have produced a uniform range for you, we'll agree which items you need to have stocked ready for next day delivery. For non-stock items it typically takes 3-5 business days to receive your order.
How can we be confident that your suppliers are treating their workers fairly?
Commercial is a full member of the Ethical Trading Initiative (ETI), the leading alliance of companies, trade unions and NGOs that promotes respect for workers' rights around the world.
EcoVadis ranks us in the top 5% globally, when assessed across environment, labour and human rights, ethics and sustainable recruitment.
EXPLORE OUR SERVICES
Other areas of interest
Our specialists are dedicated to elevating not just your comfort but also your business's potential. We're here to stride alongside you, enhancing efficiency and creating a smarter, safer business environment where you can confidently move forward.

Footwear
Step up your professional image with our premium business footwear. From stylish dress shoes to comfortable work boots, we offer the perfect fit for every occasion.

High Visibility
Stay safe and visible on the job with our high-visibility PPE. From vests to jackets, we offer quality gear to protect you in low-light or high-risk environments.

PPE
Ensure workplace safety with our reliable PPE solutions. From protective clothing to safety gear, we offer high-quality products to keep you safe on the job.
At Commercial, customer safety and data security are paramount.
That's why we utilise one-time passwords (OTP) to verify email addresses and ensure a secure user experience.
When communicating with us via our website,  you'll receive a unique OTP via email, which acts as a temporary code to confirm your identity.
This additional layer of authentication safeguards against unauthorised access and protects your personal information from potential threats. By implementing OTP verification, we maintain the highest standards of confidentiality, providing our valued customers with peace of mind and a safe environment for their online interactions.
Your trust is our priority, and we are committed to upholding the utmost security measures to protect your data at every step.
Send our PPE and Workwear team a message